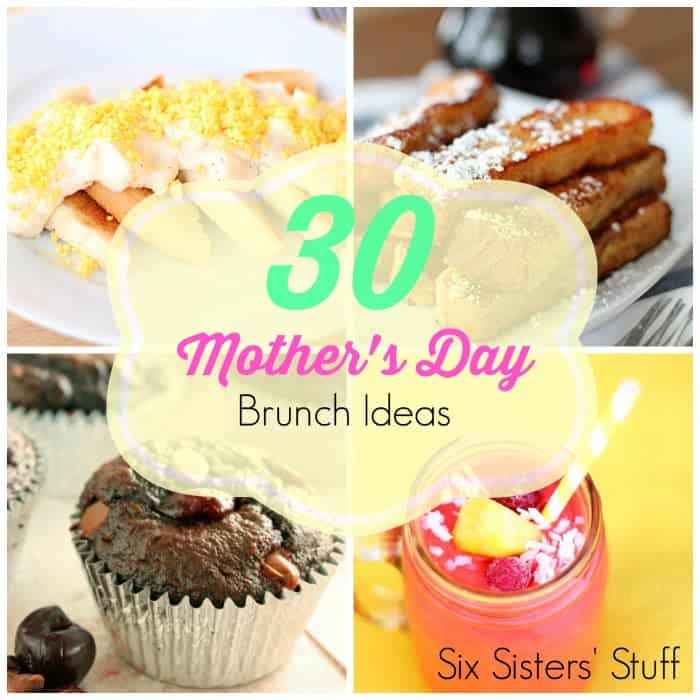 Mother's Day has always been one of my favorite holidays. Not all of us sisters are mothers quite yet, and growing up our mom always told us that this day was for all women, whether current mothers, or future mothers. Our mom taught us so many wonderful things growing up but most importantly she taught us to be grateful for each other. She always told us one day our sisters would be our best friends, and we totally are!  What we didn't expect is that she would always be our best friend too. Not a day goes by that I'm not calling my mom with some ridiculous question, or just to vent to. She is the most understanding and amazing woman and she will never know how grateful all of us are for her. One way our family shows love, is through delicious food! We were deciding what we wanted to make this year for our Mother's Day brunch, and decided to share a few of our ideas with you! Here are 30 of the most delicious brunch ideas for this Mother's Day!
Spinach Artichoke Omelette
Sausage and Gravy Biscuits 
Brunch Enchiladas 
Cherry Chocolate Muffins
Overnight Peaches and Cream French Toast
Homemade Orange Rolls
Whole Wheat Waffles
Country Breakfast Casserole
Breakfast Cupcakes
Homemade French Toast Sticks
Homemade Waffles with Chocolate Hazelnut Spread
Homemade Funnel Cake
Cinnamon and Sugar Sticky Buns
Coconut Crusted French Toast
Gooey Caramel Breakfast Pull-Apart
Baked Pancakes
Apple Pie German Pancakes
Strawberry Cream Cheese French Toast
Eggs Ala Goldenrod
Strawberry Sunrise
Orange Monkey Bread
Slow Cooker Breakfast Casserole
Caramel Sweet Rolls
Lemon Poppy Seed Muffins
Ham, Egg, and Cheese Breakfast Roll-Ups

Puff Pastry Cherry Turnovers
Cake Mix Cinnamon Rolls
Bacon and Egg Breakfast Casserole
Brown Butter Banana Bread Recipe
Tropical Smoothie
Be sure to check out our new Six Sisters' Store where you can find all our favorite kitchen and baking supplies, plus our cookbooks!