If you love donuts then you are going to love this puff pastry donuts recipe. These are easy homemade donuts with a delicious glaze. They are fried to perfection and melt in your mouth.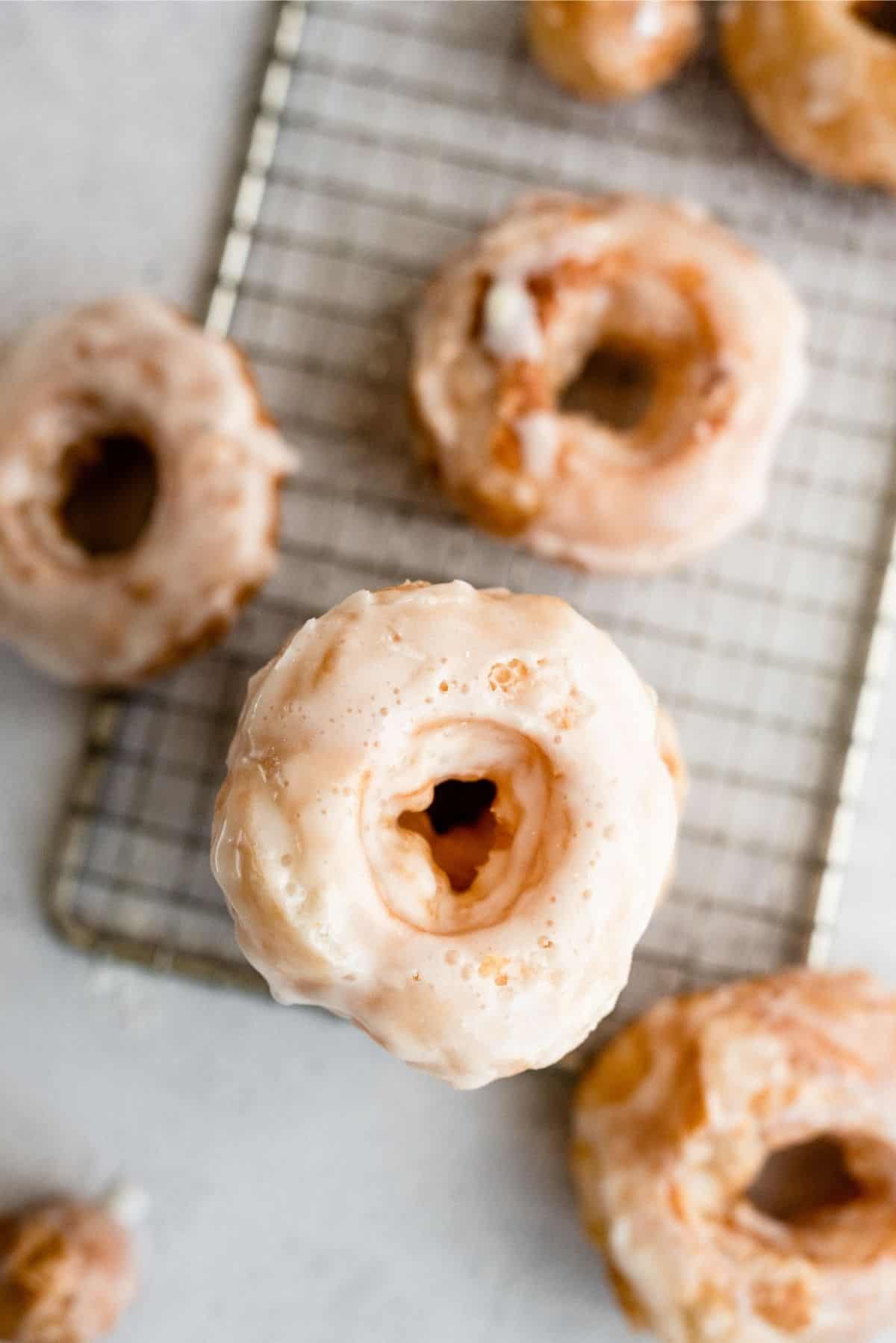 Puff pastry donuts is a six sister recipe that we all love to make. They are such a fantastic puff pastry dessert recipe that you can make without having to put in a lot of effort, yet will not disappoint in flavor.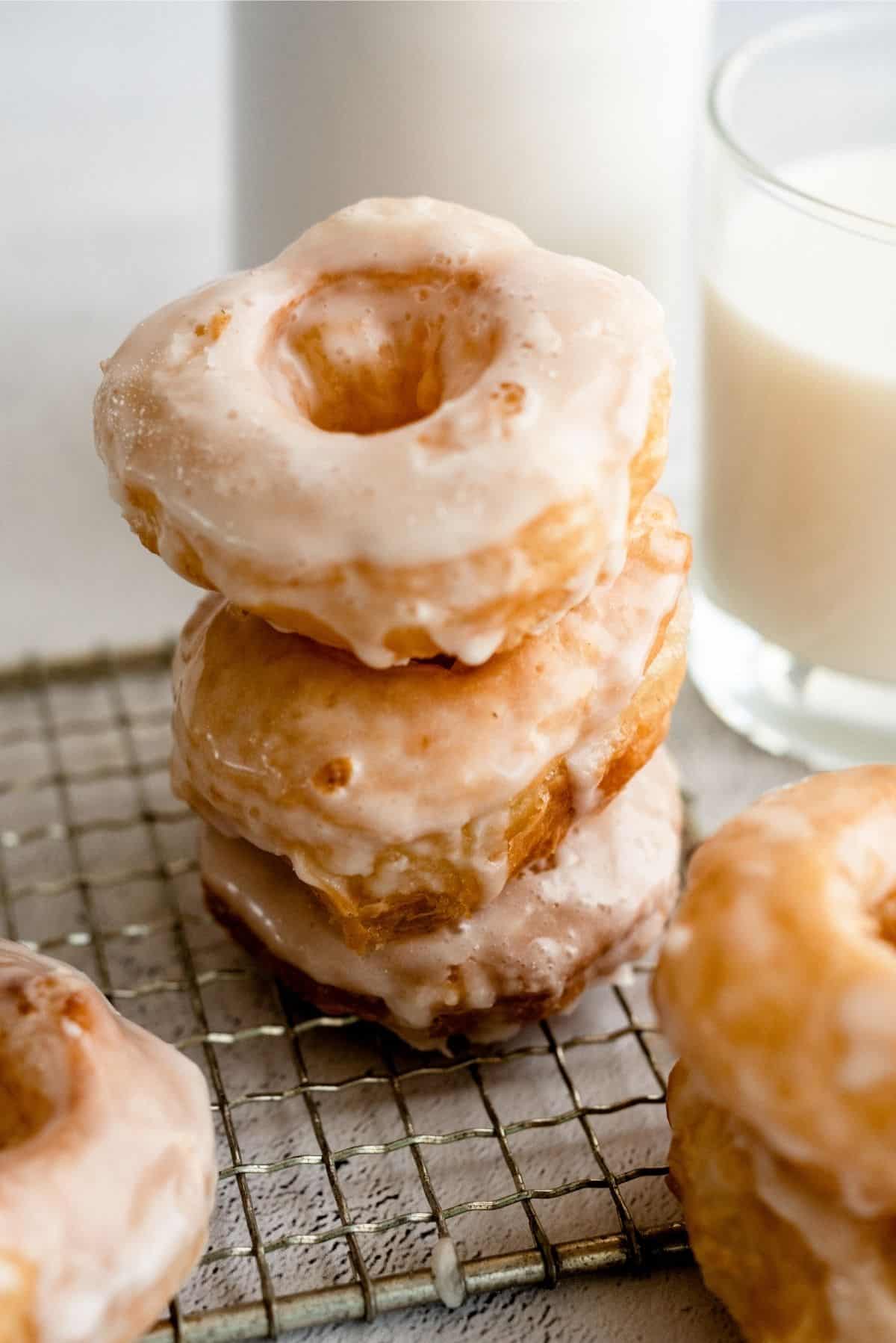 These are either a fun favorite family dessert, or you can make them enjoy them fresh and hot for breakfast! I mean, who doesn't like dessert for breakfast?!
Homemade donuts are always welcome in our house, so it's nice to keep some puff pastry on hand when the kids want a little treat. It is also a nice recipe to bring to a get-together to change things up a bit. Everyone loves donuts!
For the donut lovers here, you do not have to only make this recipe! We have other fun donut recipes like our Lemon Donuts with Blueberry Frosting, Baked Apple Cider Donut Holes, or some delectable Buttermilk Pumpkin Donuts with Maple Glaze. You cannot go wrong with any of them!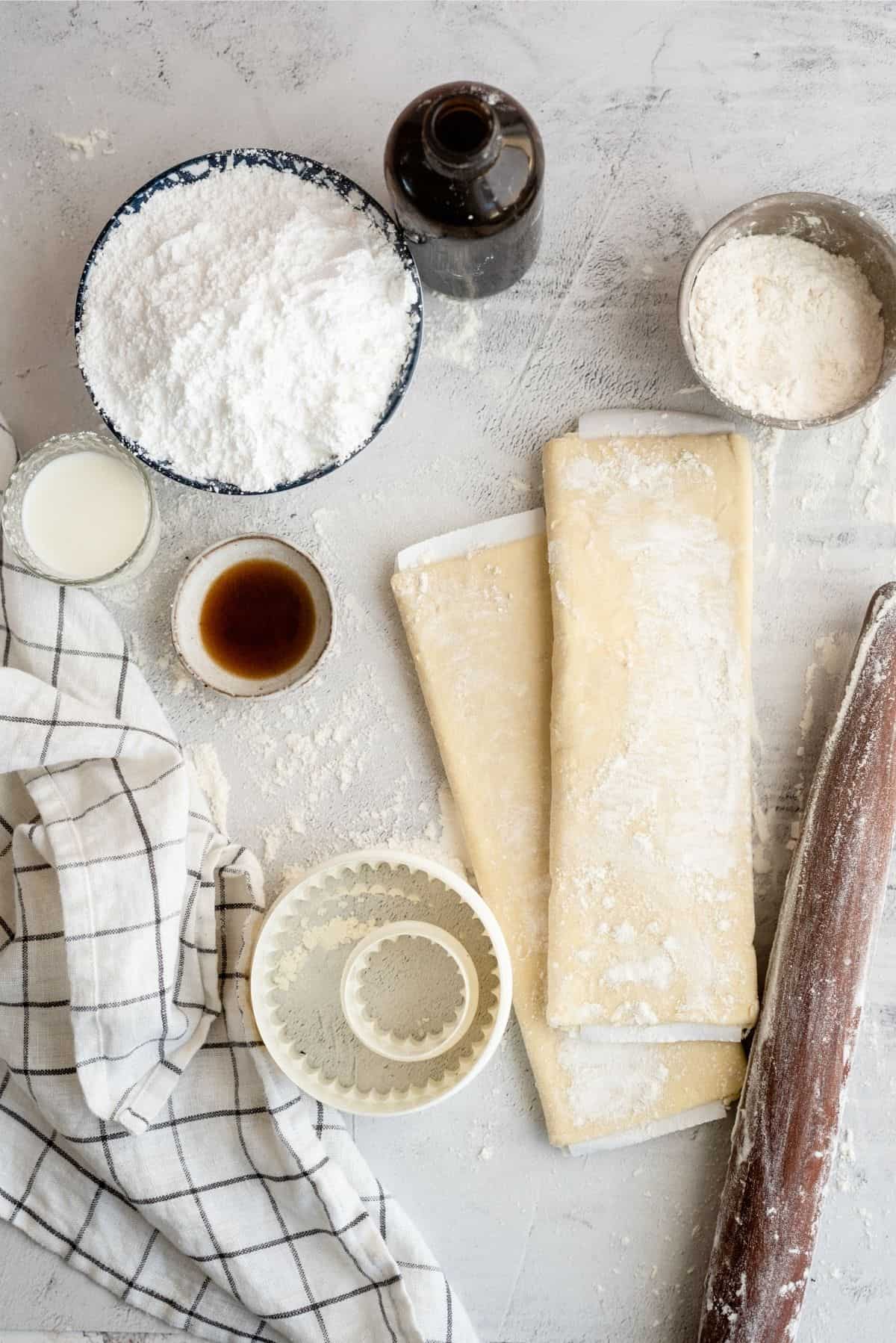 Ingredients Needed For This Puff Pastry Donuts Recipe:
Puff Pastry Sheets
Vegetable oil
Powdered sugar
Milk
Vanilla extract
All-purpose flour (for your counter)
How To Make This Puff Pastry Donuts Recipe:
To begin making these amazing donuts, lightly flour your counter with all-purpose flour (aka sprinkle flour on the counter) and then place the puff pastry sheets on top.
Roll out the pastry sheet dough, but not too thin.
Once the dough is rolled out, use two different sized round cookie cutters to create the donut shape.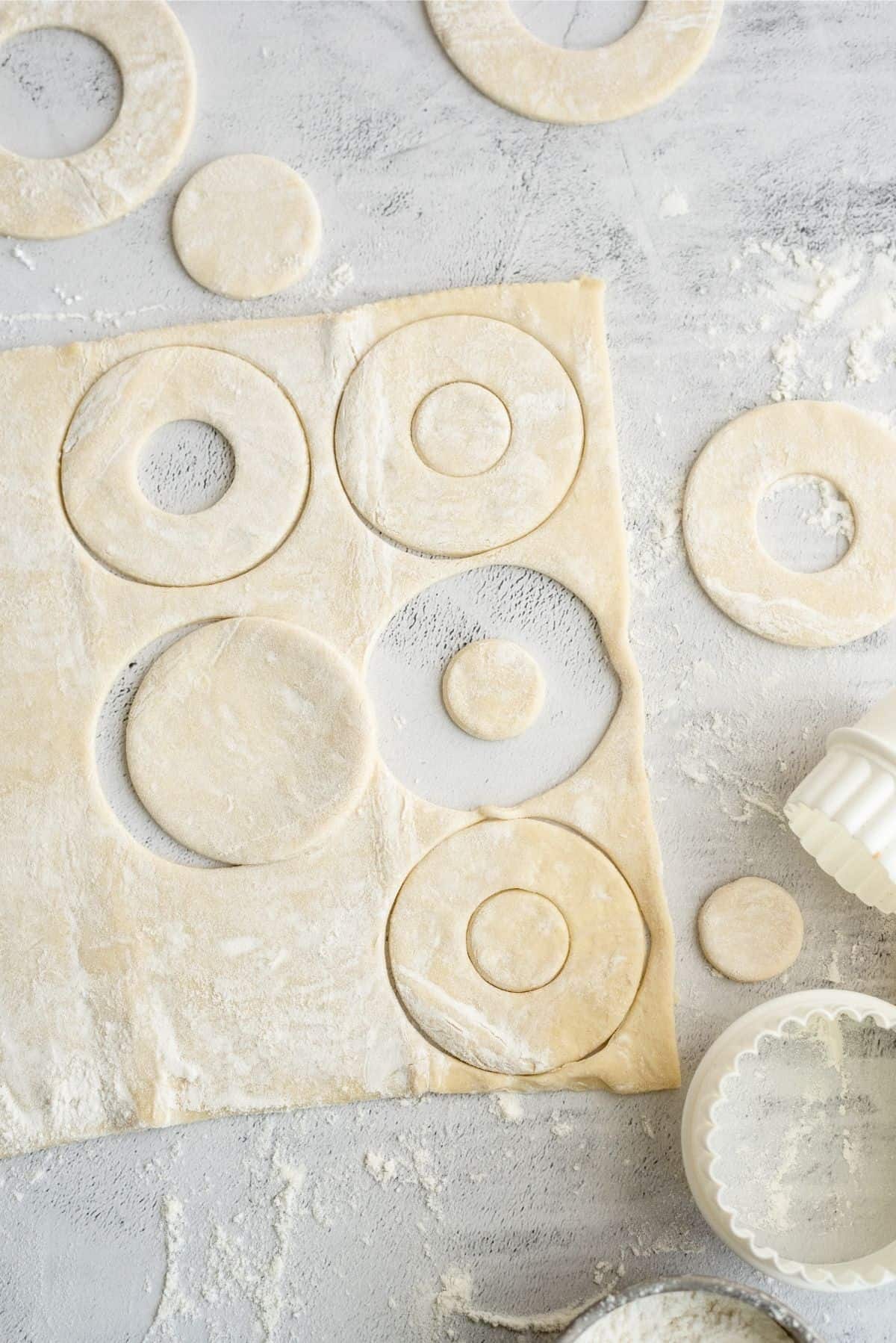 You will want one large cutter to create the outside of the donut shape and then a significantly smaller circle to cut out the inside of the donut.
Cut out as many donuts that you can fit on the sheet of dough.
Then, fill a wide pot with about an inch of vegetable oil and heat it over medium-high heat.
Once the oil is hot enough, gently place the dough cut out into the hot oil.
When the dough turns golden brown flip it over to allow the other side to cook. Watch them carefully, you do not want them to overcook!
Then, for the icing, use a medium sized bowl and whisk together the powdered sugar, milk, and vanilla extract.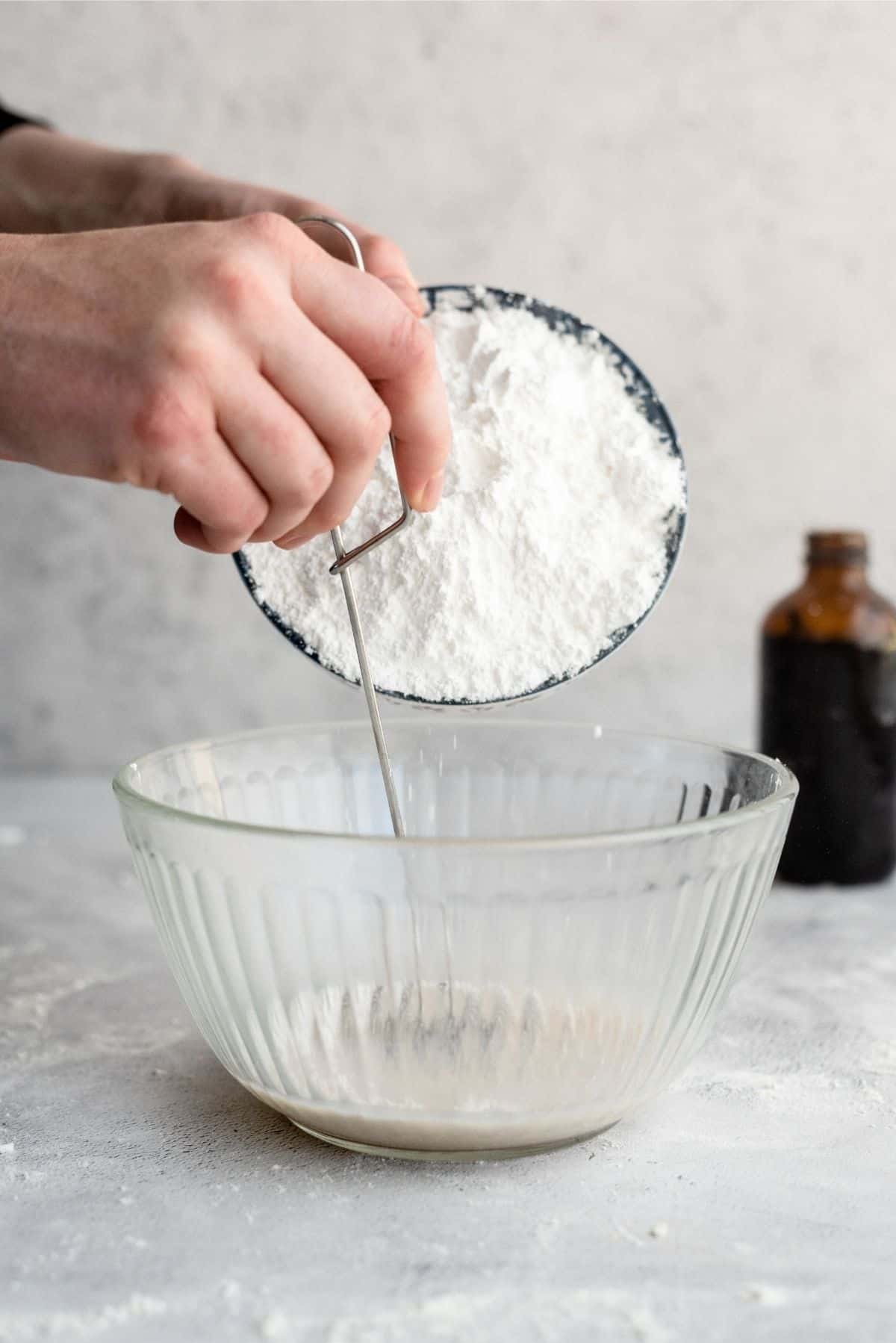 Mix it all together until it is the consistency of a glaze.
When the donuts are done cooking, dip them right in the glaze while they are still hot, flipping them to make sure they are covered.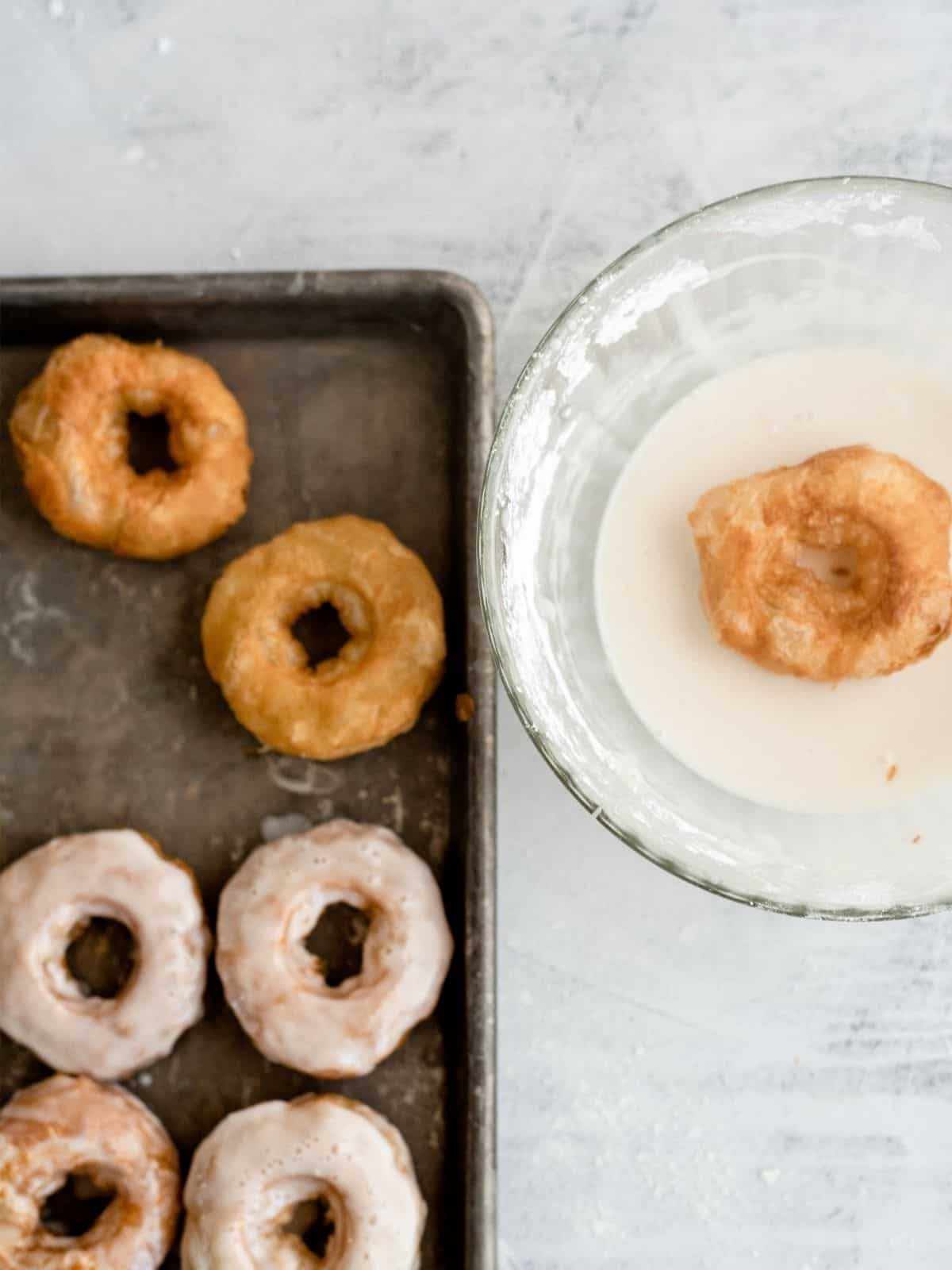 Then place them on a wire rack or wax paper too cool.
You can also eat these soon after, just make sure not to burn your mouth. 😉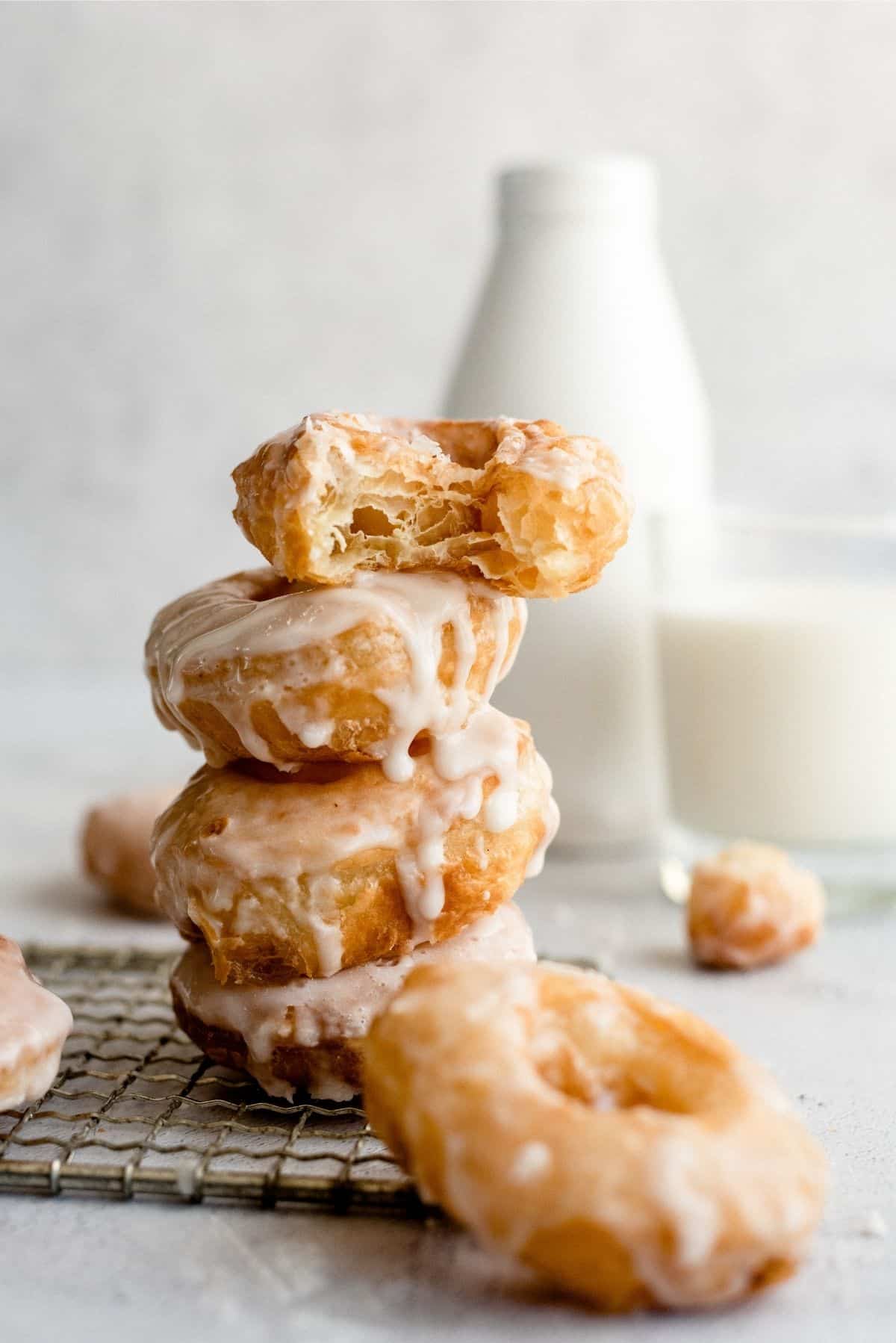 To Make This Homemade Donut Recipe You Will Need:
Rolling pin
Circle cookie cutters (THESE work great!)
Large wide pot
Medium mixing bowl
Whisk
Tongs
Wire rack or wax paper