Make these Scrambled Egg Muffins at the beginning of the week and enjoy hot on-the-go breakfasts all week long. Easy proteins + veggies all in one perfect little muffin.
Mornings can get so busy and hectic – the quicker the meal the better, and these scrambled egg breakfast muffins will make your mornings a breeze.
Plus, your kids can even make this for themselves if they are already made up, they would just have to grab them out of the fridge and eat it or heat it up for a few seconds.
This recipe is very flexible as well, if you don't like some of the vegetables that are in it you can either replace it with something else or leave it out completely.
Customize it to what your family likes!
We have a lot of great easy breakfast recipes that I think you and your family will LOVE!
Our caramel monkey bread breakfast pull apart recipe, mini maple pancake muffins recipe, and peanut butter protein bars are just a few to try.
You could even make these into a snack or we even do breakfast for dinner too.
Looking for more freezer meals just like this? Click here for our top 100 Instant Pot Freezer Meals!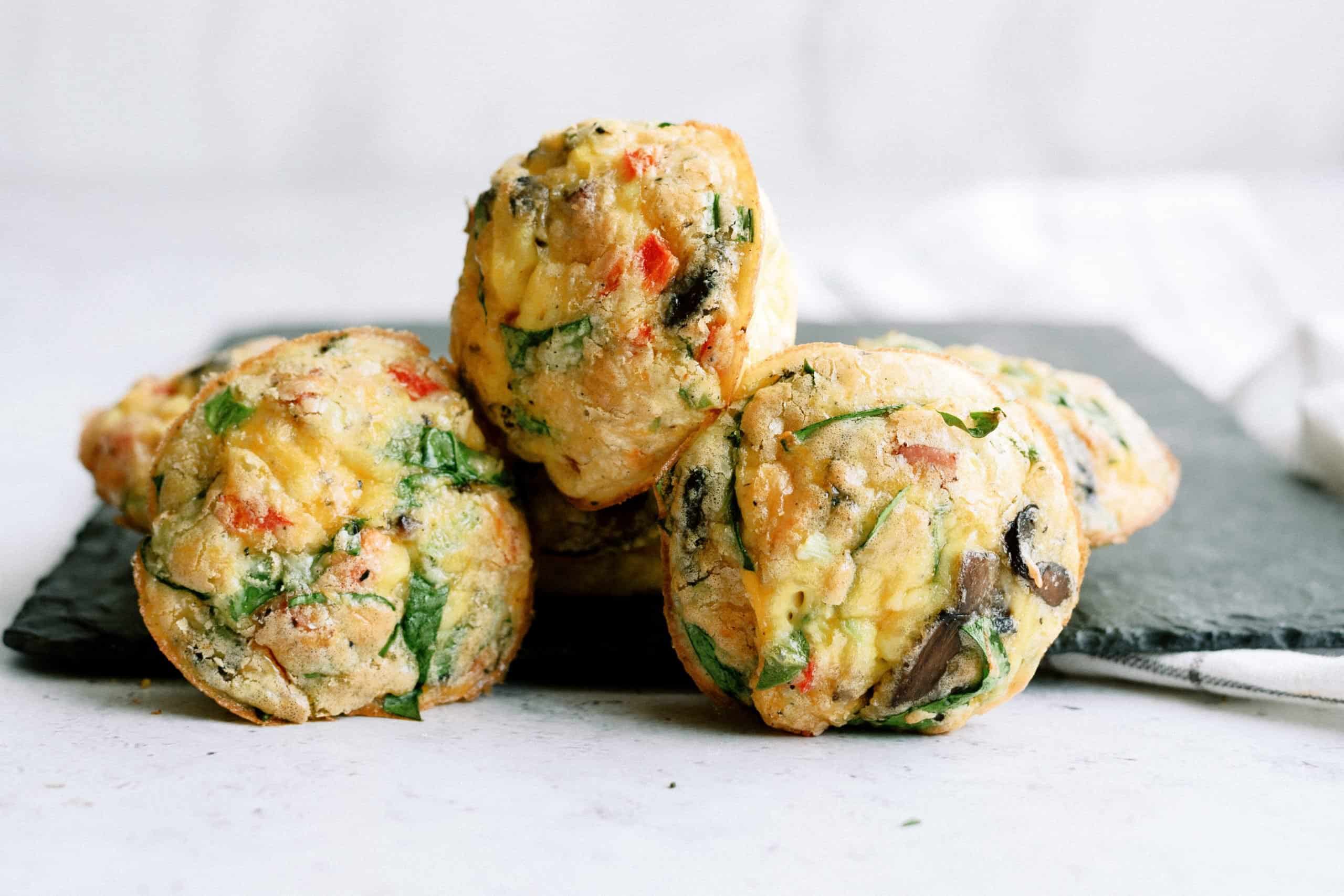 Scrambled Egg Breakfast Muffin cup ingredients:
Eggs

Seasoned salt

Diced onion

Diced ham

Pepper

Garlic powder

Bell pepper

Fresh mushrooms

Sharp cheddar cheese

Baby spinach leaves
I love scrambled eggs but I feel like sometimes they just aren't how I wanted them to be cooked. So I thought I would share these tips for fluffier and better scrambled eggs from Bon Appétit.