Creamy chicken lasagna is the perfect play on the traditional lasagna recipe. It has a wonderfully creamy homemade sauce layered between the chicken and noodles.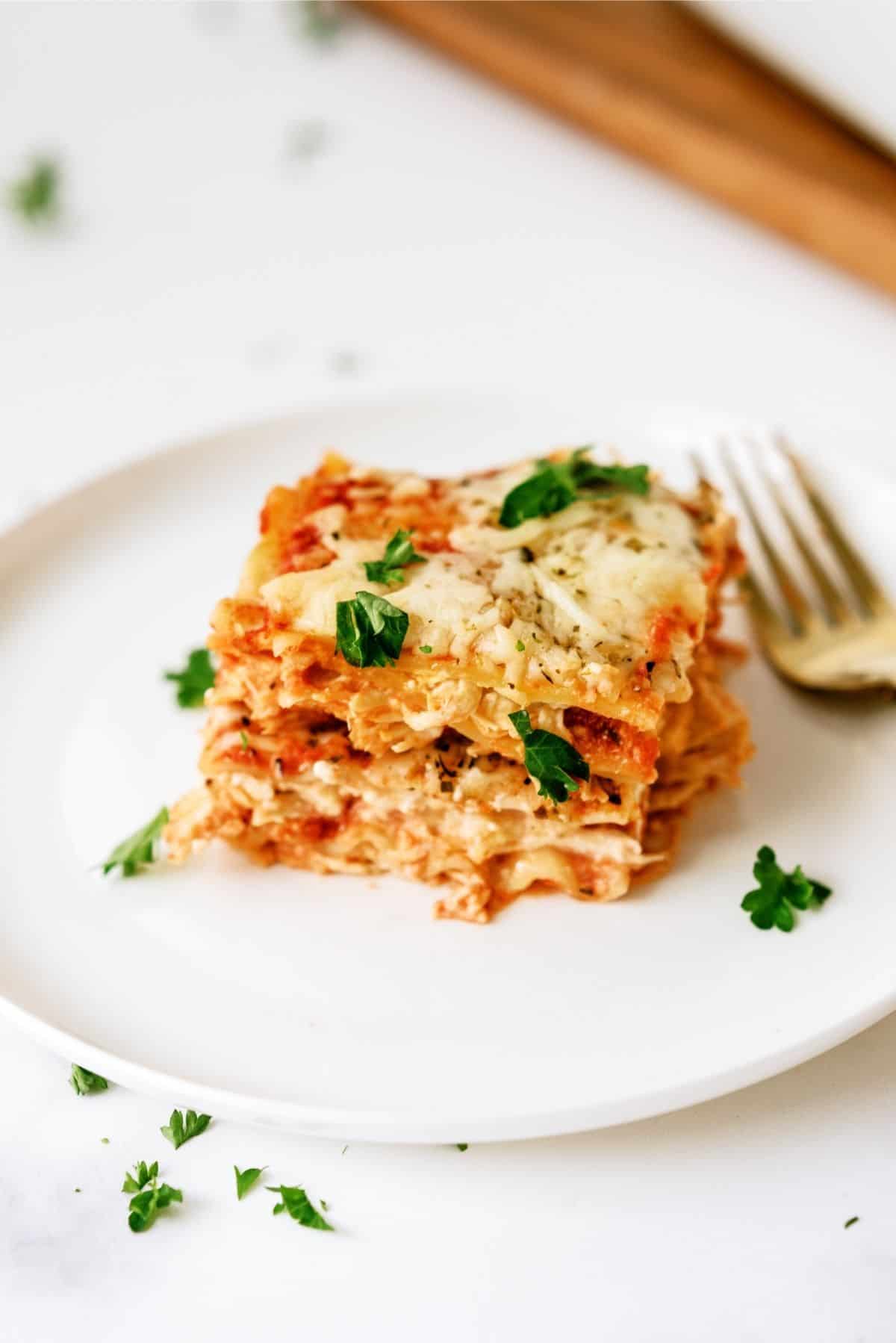 You will enjoy this creamy chicken lasagna recipe, maybe even more than traditional lasagna!
It is easily one of my favorite easy chicken casserole dishes.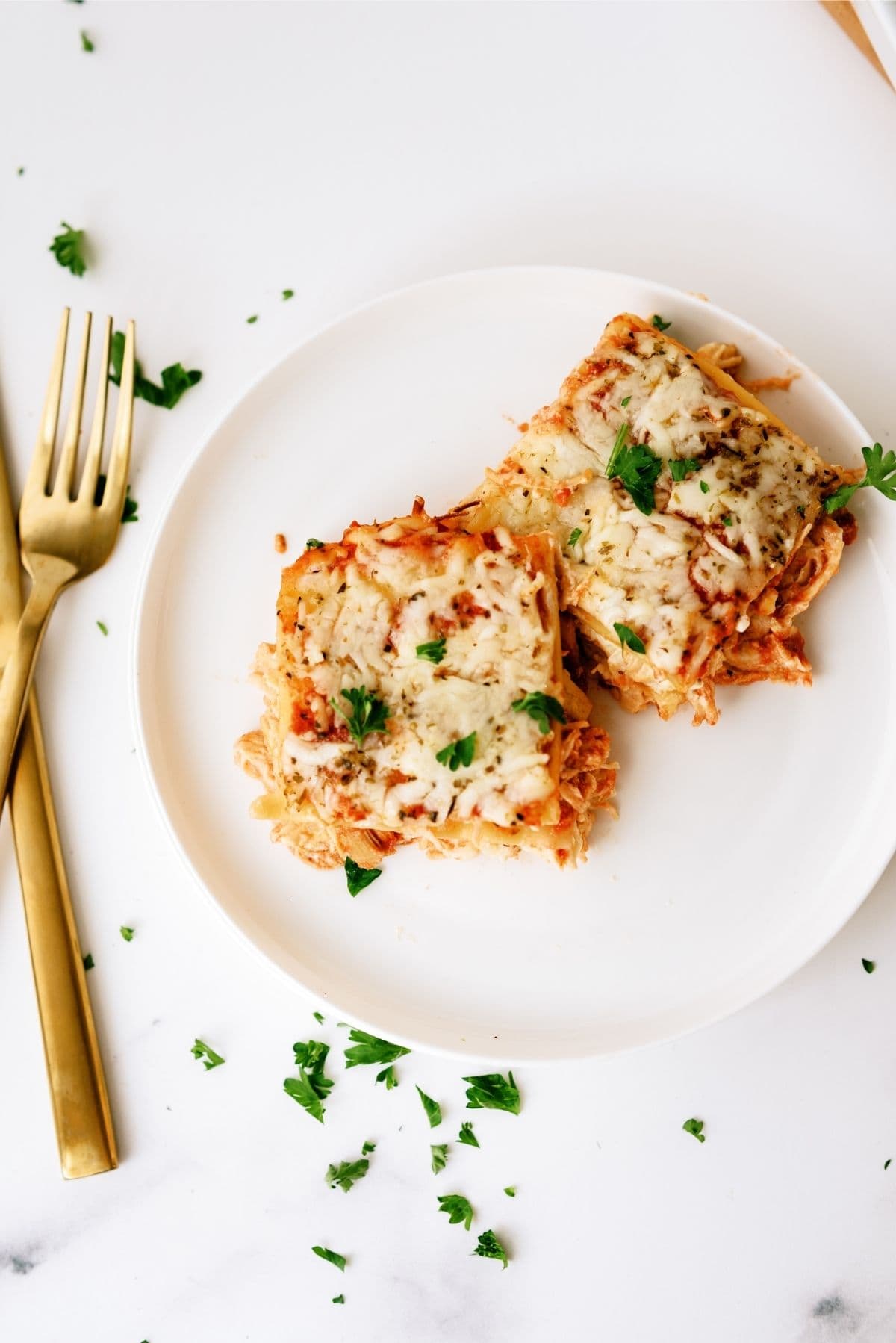 This creamy chicken lasagna with cream cheese is so deliciously savory. It is paired with spaghetti sauce so not too sweet but the perfect amount of sweet and savory and of course lasagna noodles! The perfect pair!
Enjoy this dinner by preparing it ahead of time or as leftovers or even frozen for later! Either way it will likely become a favorite family dinner requested in your house.
When you decide to make and enjoy this creamy chicken lasagna, try preparing it with our slow cooker roasted vegetables, easy cheesy garlic bread, and do not forget the 5 minute strawberry jello salad!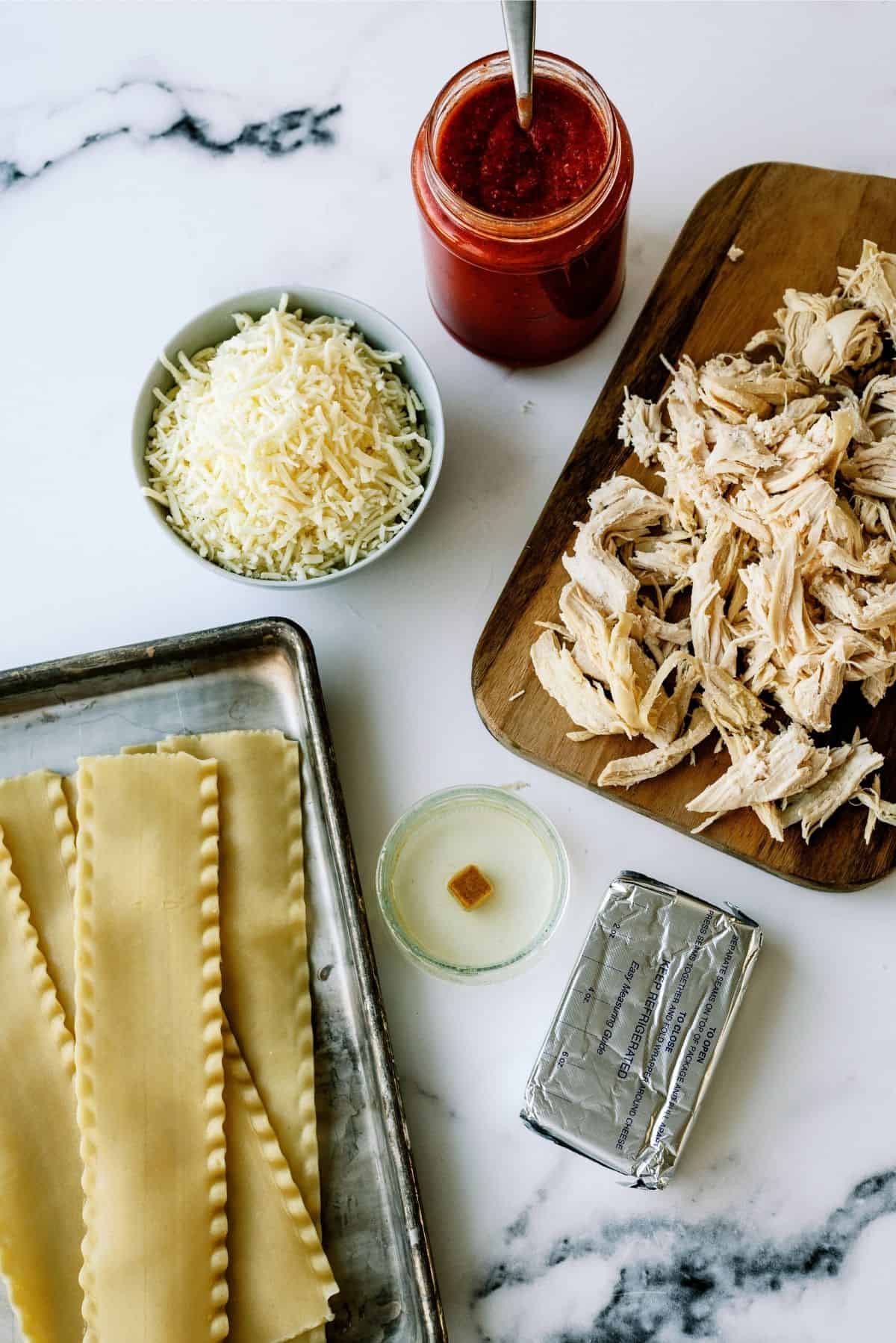 Ingredients You'll Need For This Creamy Chicken Lasagna Recipe:
Boneless skinless chicken breasts
Uncooked lasagna noodles
Chicken bouillon
Hot water
Cream cheese
Shredded mozzarella cheese
Spaghetti sauce
Italian seasoning
How To Make This Creamy Chicken Lasanga Recipe:
Get out a large pot and bring water to a boil.
Once the water is boiling add in the lasagna noodles and cook them for 8-10 minutes until they are tender.
Then drain the water and rinse the noodles in cold water and then set the noodles aside.
Now in a medium saucepan boil the chicken in water for 20 minutes until the chicken is no longer pink.
Next remove the chicken from the pan and shred it with two forks.
When you are done shredding the chicken, preheat the oven to 350 degrees.
In a small bowl dissolve the chicken bouillon cube in hot water.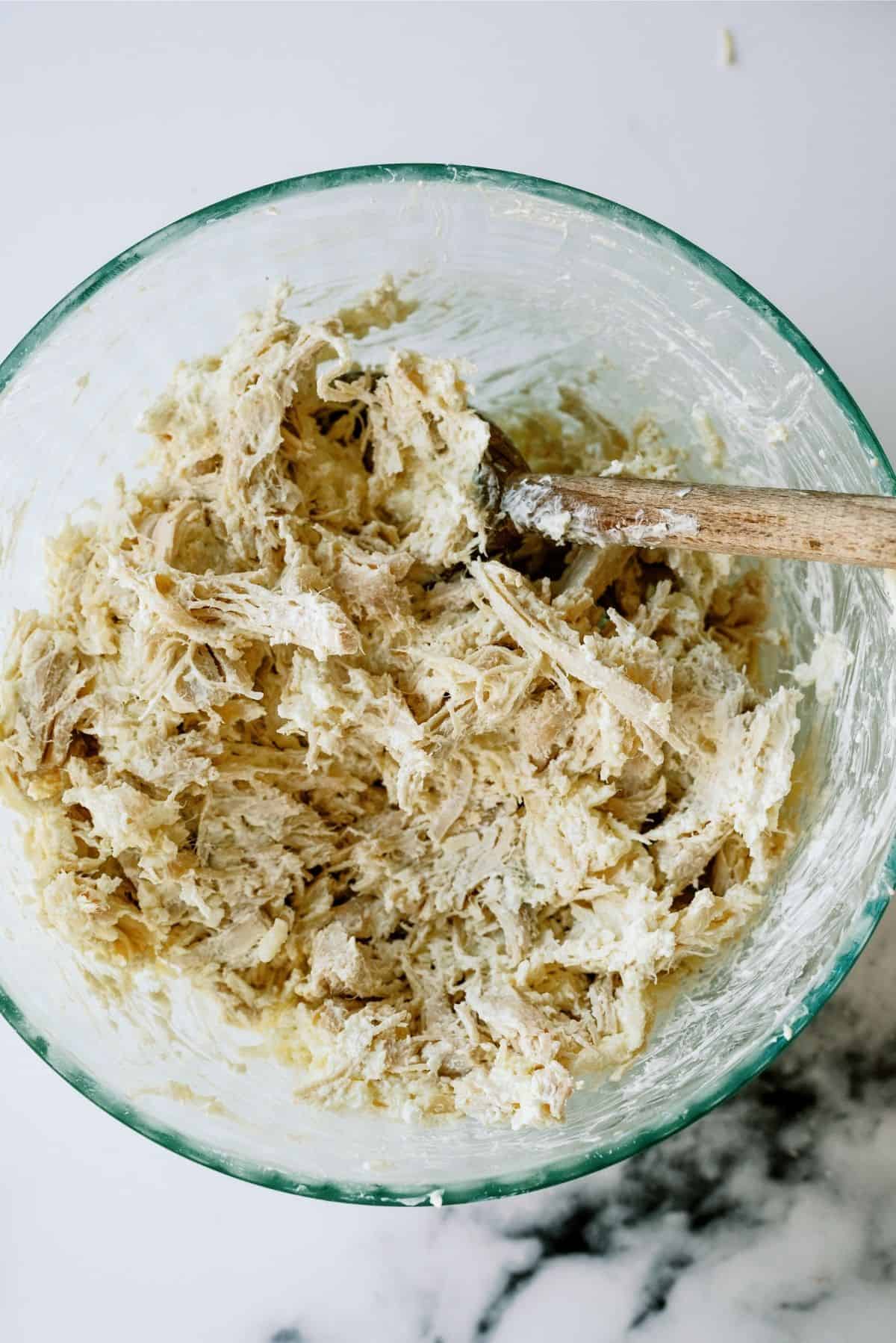 Then in a large bowl combine the shredded chicken, chicken bouillon water, cream cheese, and 1 cup of the shredded mozzarella cheese and stir it all together.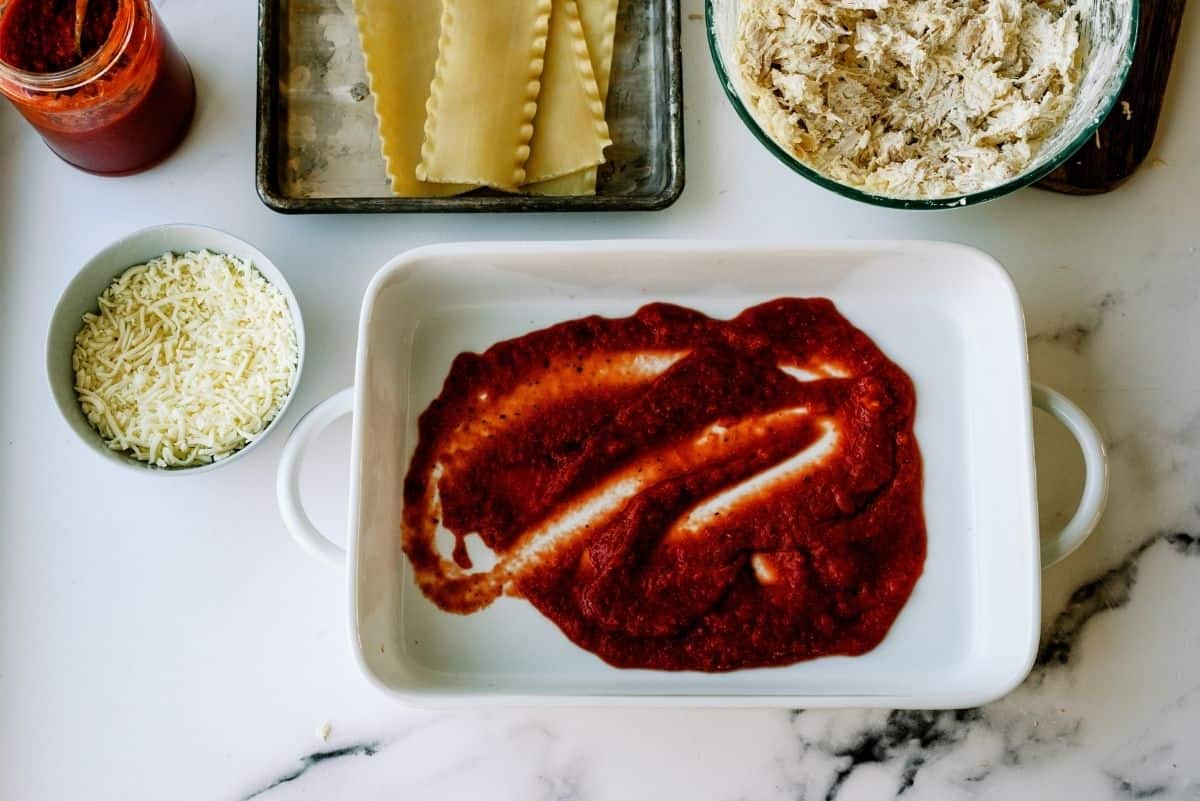 Now in the bottom of a 9×13 inch pan, evenly spread out ⅓ of the spaghetti sauce.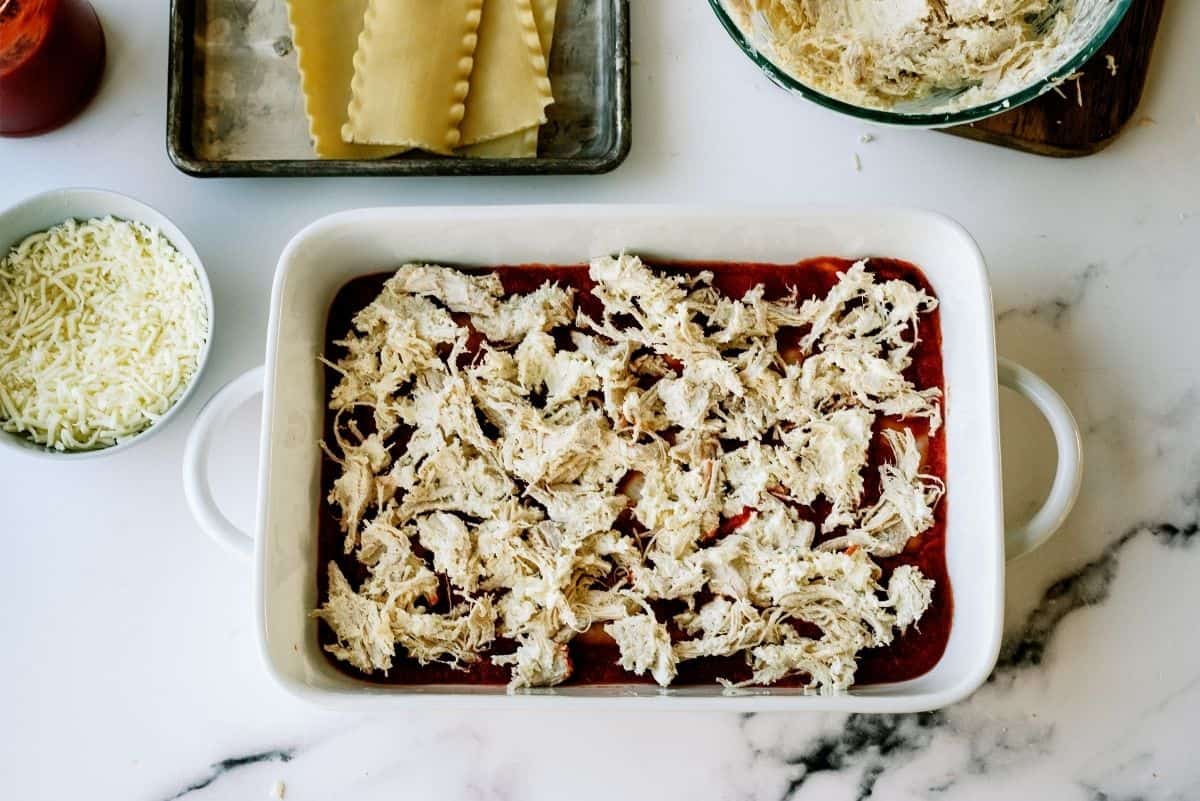 Then put half of the shredded chicken mixture over top of the spaghetti sauce and then top it with 3 lasagna noodles.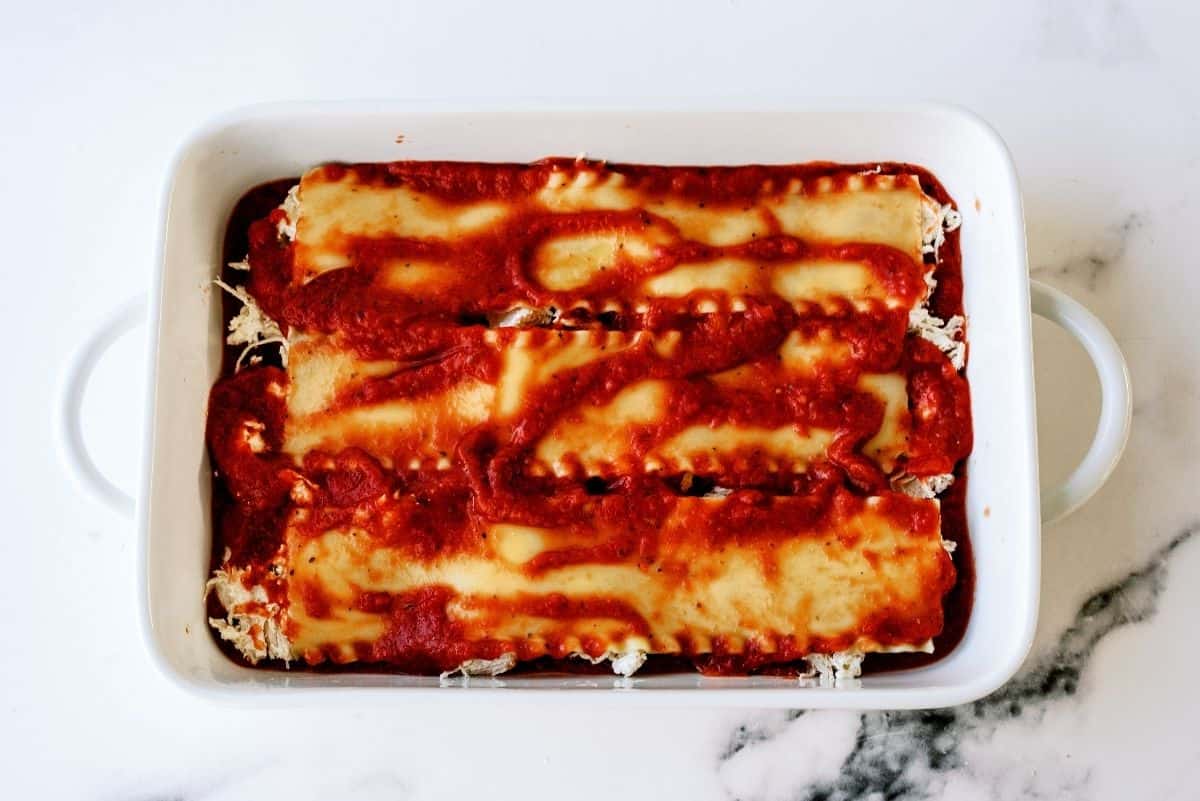 On top of the noodles, spread more ⅓ spaghetti sauce, the other half of the chicken mixture, and then top the creamy chicken layer with 3 more lasagna noodles.
After the last layer, spread the remaining spaghetti sauce over top and sprinkle the remaining shredded mozzarella and Italian seasoning to taste.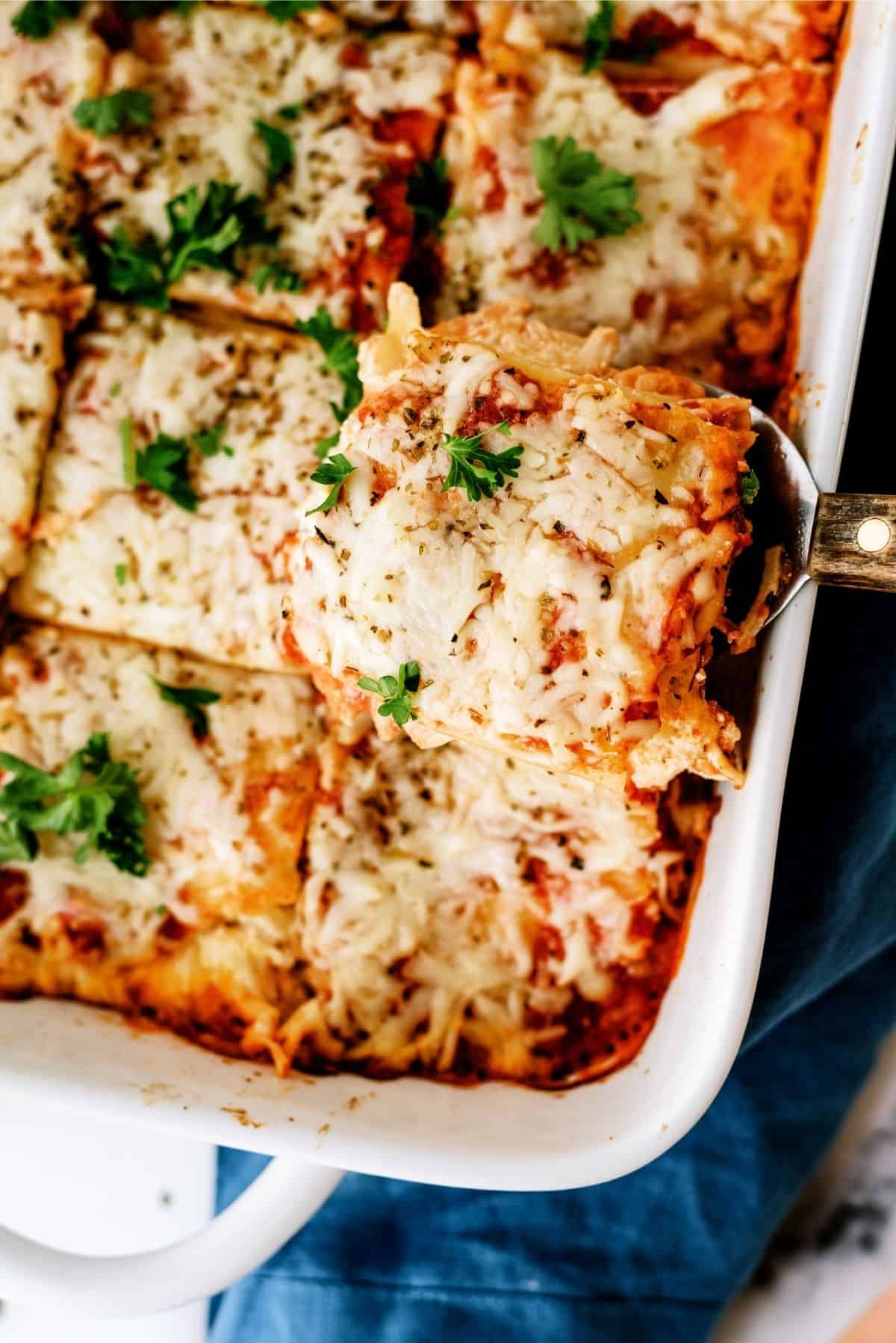 Place the pan in the oven uncovered and bake the chicken lasagna for 45 minutes or until the sauce and cheese are nice and bubbly.
To Make This Easy Chicken Casserole You Will Need:
Large pot
Colander
Medium saucepan
Small bowl (THESE work perfectly!)
Large bowl
9×13 inch pan