Biscuits and gravy is a classic breakfast menu item. Now it's even better because you can use your Instant Pot to make tasty gravy from scratch while your biscuits bake in the oven.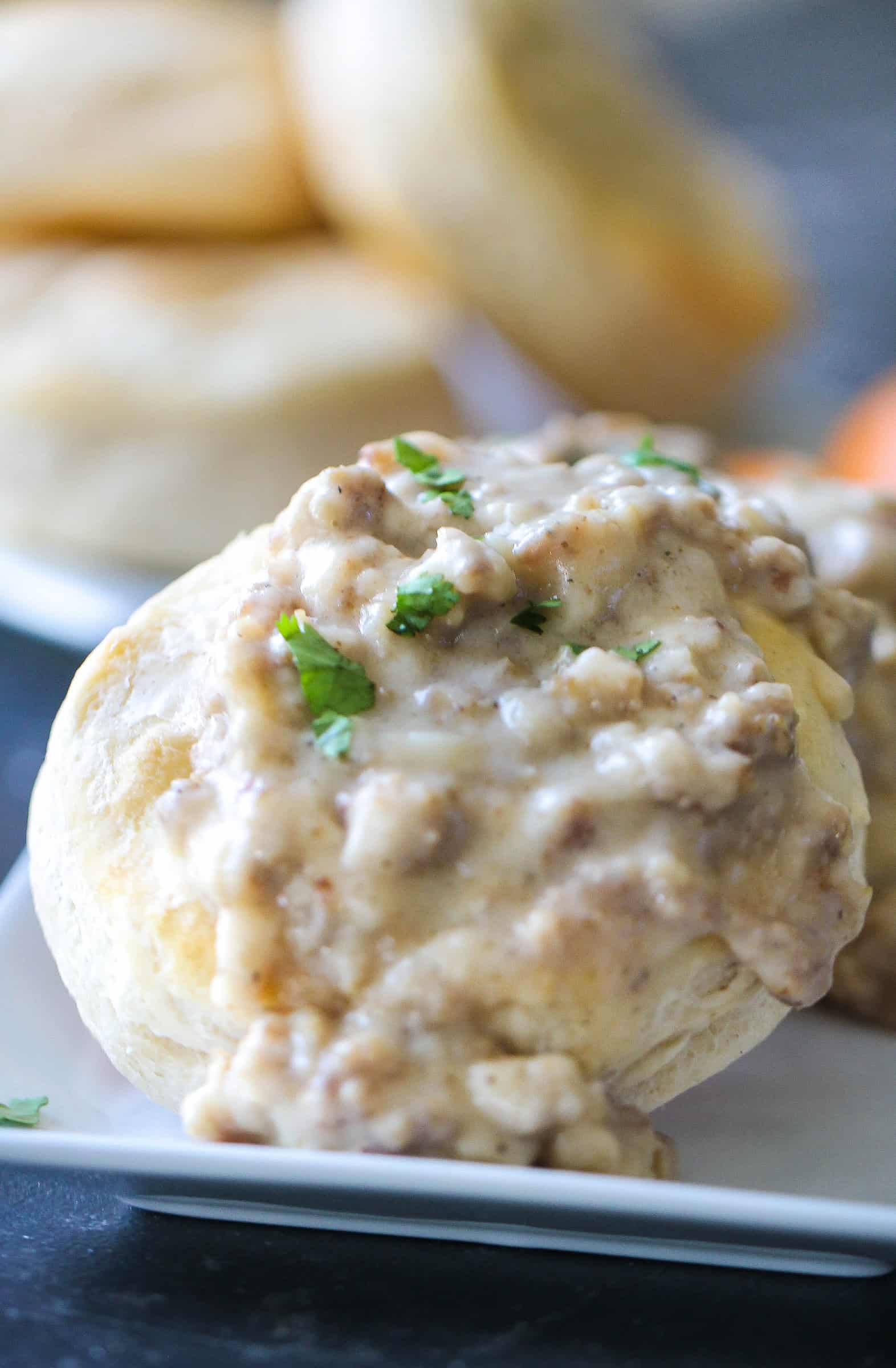 These Instant Pot Biscuits and gravy recipe is a favorite in our house. Plus, it's easy to make for a crowd.
Kids always love it, so we've been known to have it for dinner with friends when we have a whole passel of kids to feed and keep happy!
Making it in the Instant Pot is a quick and easy way to bring homemade sausage gravy to your table, whether you're having it for breakfast, brunch, or dinner.
We have so many delicious Instant Pot recipes. Be sure to check out our recipe for Instant Pot Sweet and Tangy Meatballs, and Instant Pot Cheesy Chicken and Rice. They are family favorite recipes!
How to Make Instant Pot Sausage Gravy
The first step is to get your biscuits baking. If you don't have a go-to recipe, we highly recommend giving our Easy 7 Up Biscuits a try. Or cooking the store bought ones still taste delicious!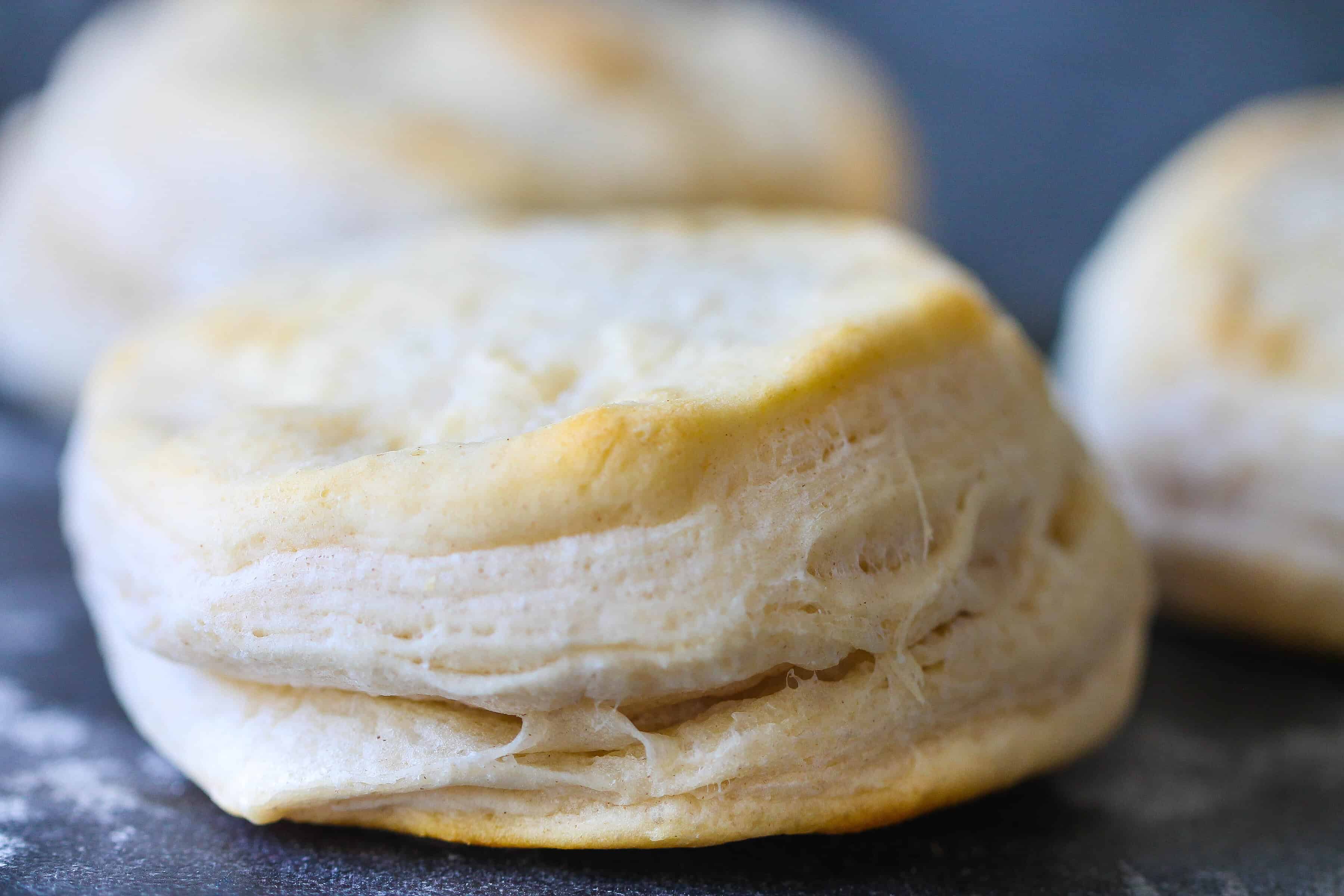 For the gravy, start by pushing the SAUTE button on the Instant Pot. Adjust it to "more."
Then, add the sausage and bacon to the pot. Break up the sausage with a wooden spoon or Chop Stir.
Brown the sausage for about 5 minutes. Do not drain the grease.
Next, add in the chicken broth.
Place the lid on the Instant Pot and lock into place. Turn the valve to "sealing," not "venting."

Set the manual button or pressure cook button to 5 minutes. In a separate bowl, whisk together the flour and milk in a medium bowl.
When the Instant Pot beeps, quick release the pressure and remove the lid. Press the cancel button and then the SAUTE button once more.
Add the milk/flour mixture and salt and pepper. Whisk well.
Stir until the gravy is thick and bubbly and serve over fresh biscuits.