Make a batch of these breakfast cookies loaded with oats, peanut butter, and chocolate chips to eat on the go and have you feeling full all morning.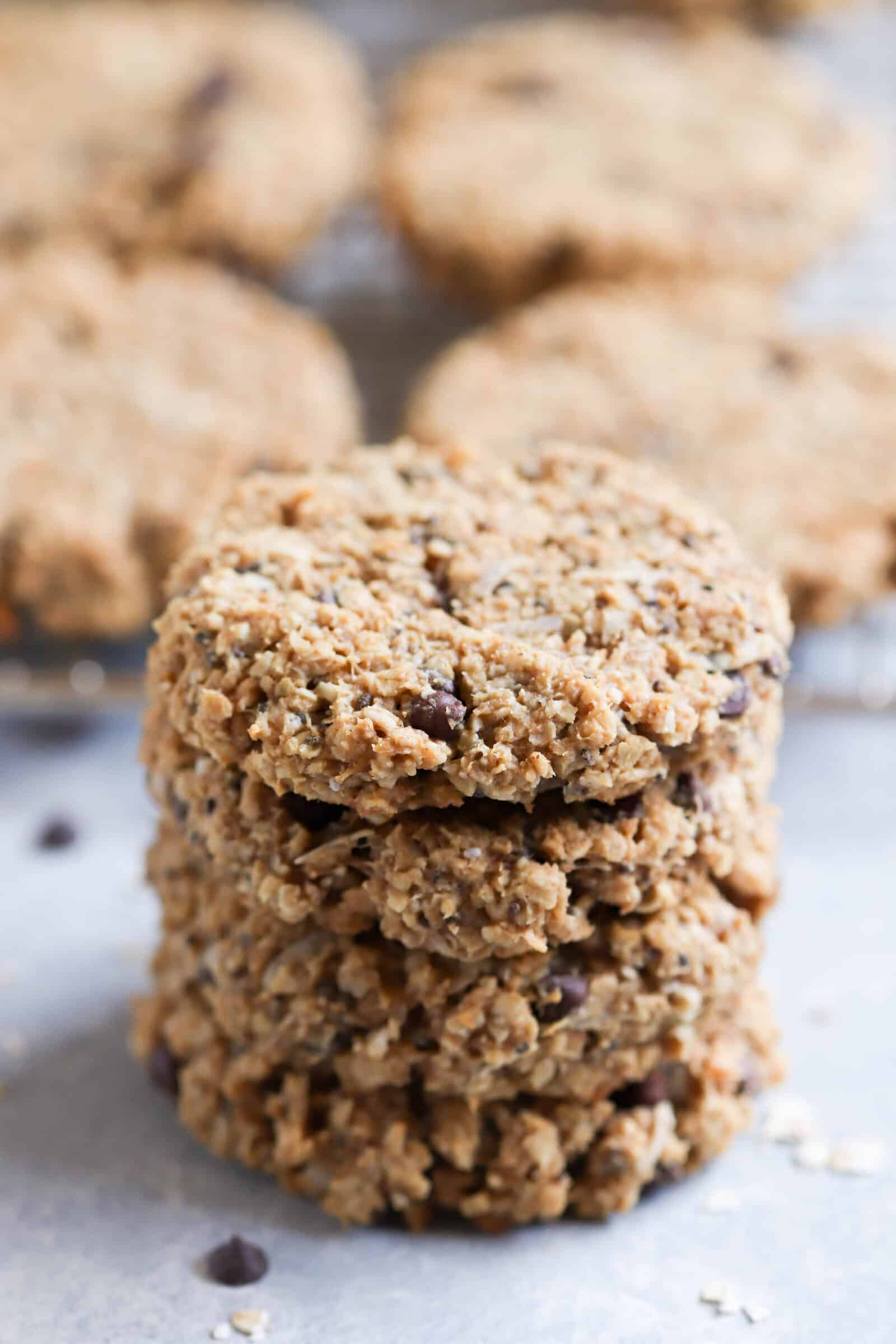 Always on the go? Make these easy breakfast cookies so you can still enjoy a nutrient-dense breakfast, no matter how quickly you have to race out the door.
These healthy breakfast cookies are loaded with oats, peanut butter, and a few chocolate chips to keep you feeling full and energized all morning long.
Related Recipe: Looking for more breakfast recipes?! Try our Homemade French Toast Sticks!
Ingredients to keep you feeling good:
Unlike some pre-made breakfast bars or cookies that you can find in the store, these are fresh with absolutely no preservatives. Here's what you'll need to make these breakfast cookies (and what's so great about them!):
Quick oats: a great source of carbs and fiber
Natural peanut butter: for protein and vitamin B-6
Cinnamon: a surprisingly rich source of antioxidants
Pure Raw Honey: a sweetener that is another great source of antioxidants
Unsweetened applesauce: helps aid in digestion
Mashed banana: plenty of vitamins and nutrients that help moderate blood sugar levels
Unsweetened shredded coconut: rich in fiber
Chia seeds: loaded with fiber, protein, and Omega-3s
and Mini chocolate chips: A little bit of chocolate to make life better 😉
How to make breakfast cookies:
Step 1: Preheat oven to 325 degrees.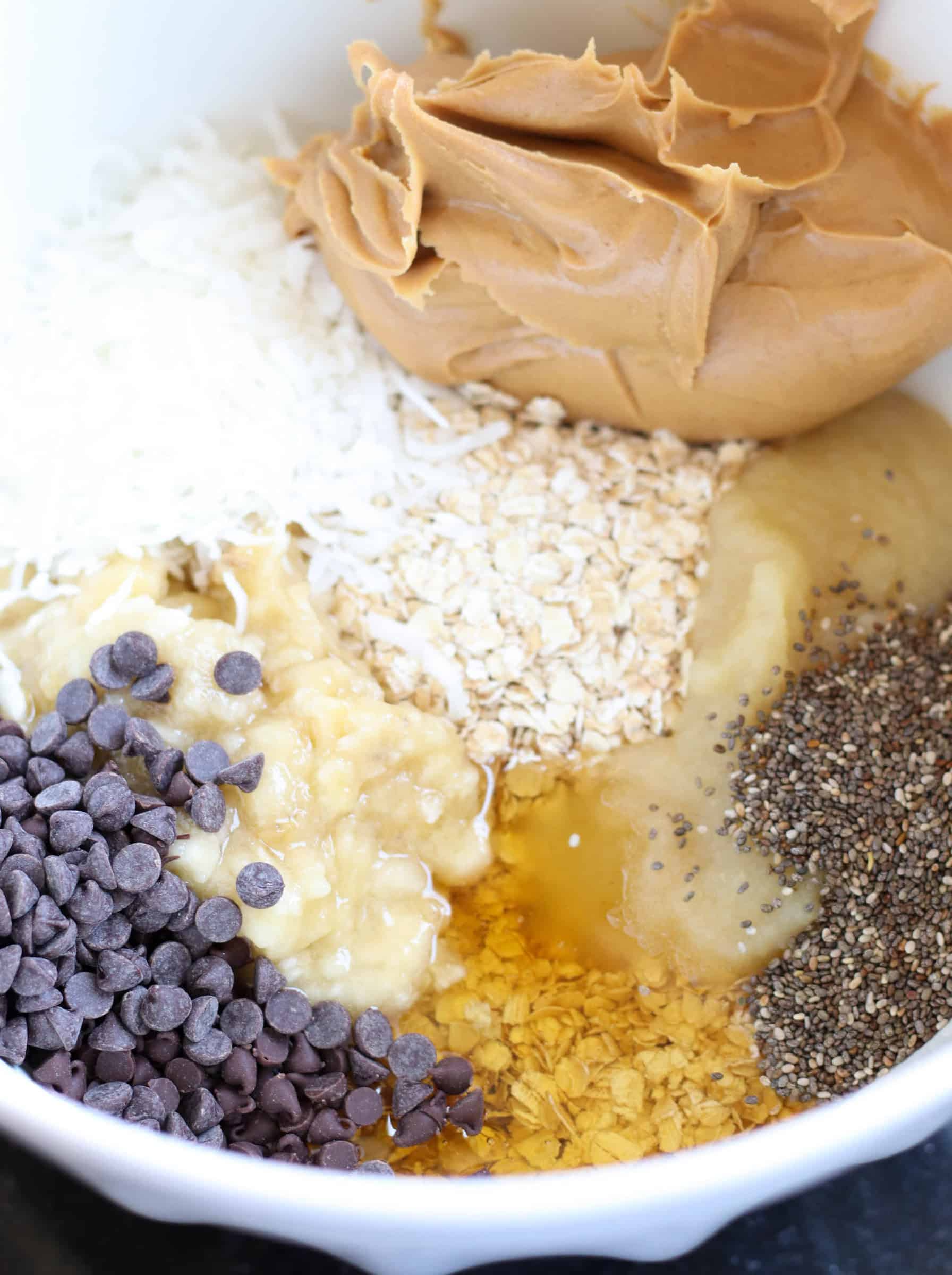 Step 2: In a large mixing bowl or mixer, mix together quick oats, peanut butter, cinnamon, honey, applesauce, mashed banana, coconut, chia seeds and chocolate chips.
I like to use Enjoy Life Dark Chocolate Morsels. You could use whatever mini chocolate chips you prefer, but the nutrition information will vary depending on what brand you use so keep that in mind!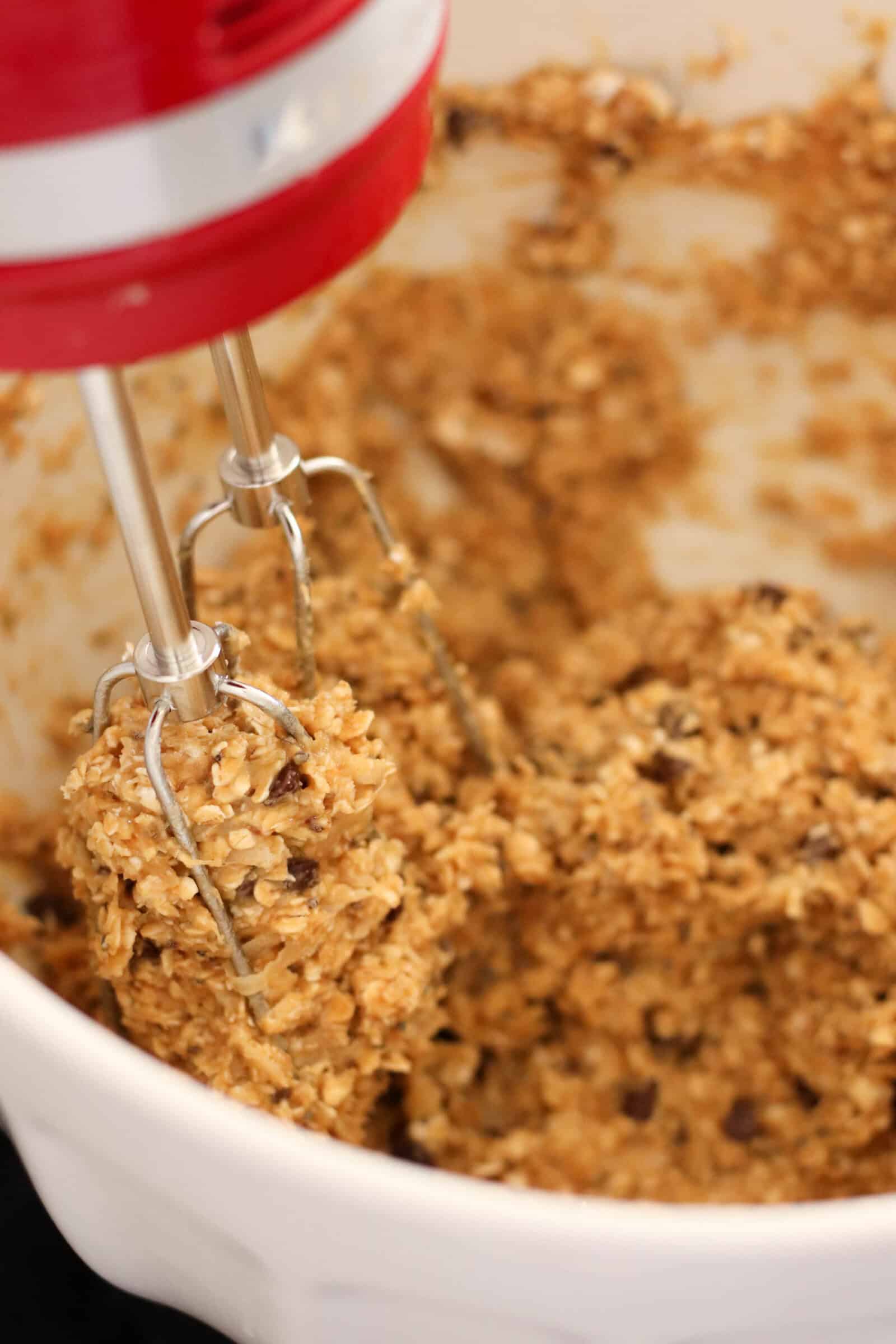 Step 3: Using a large cookie scoop, drop 12 scoops of dough onto a parchment-lined baking sheet (this will help them not stick). Flatten the cookie slightly with your hand (they won't flatten while they bake).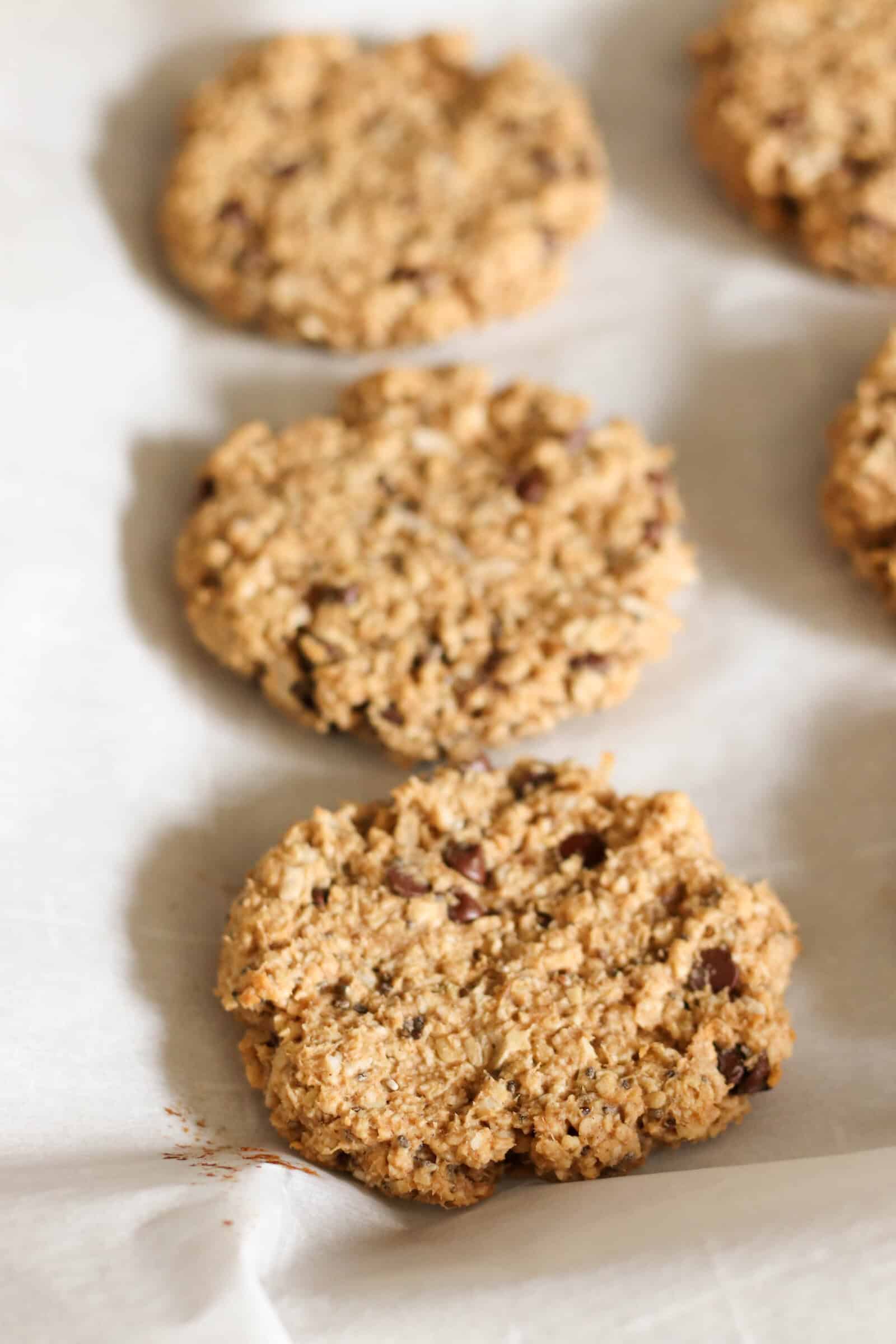 Step 4: Bake for 15 minutes, until cookies start to brown on the bottom and edges. After a few minutes, transfer to a baking rack to let them cool completely.