Traditional banana bread is a weakness, but this Nutella banana bread recipe should be illegal for how dangerously delicious it is! Banana bread recipe is made perfectly and finished off with a tasty Nutella swirl.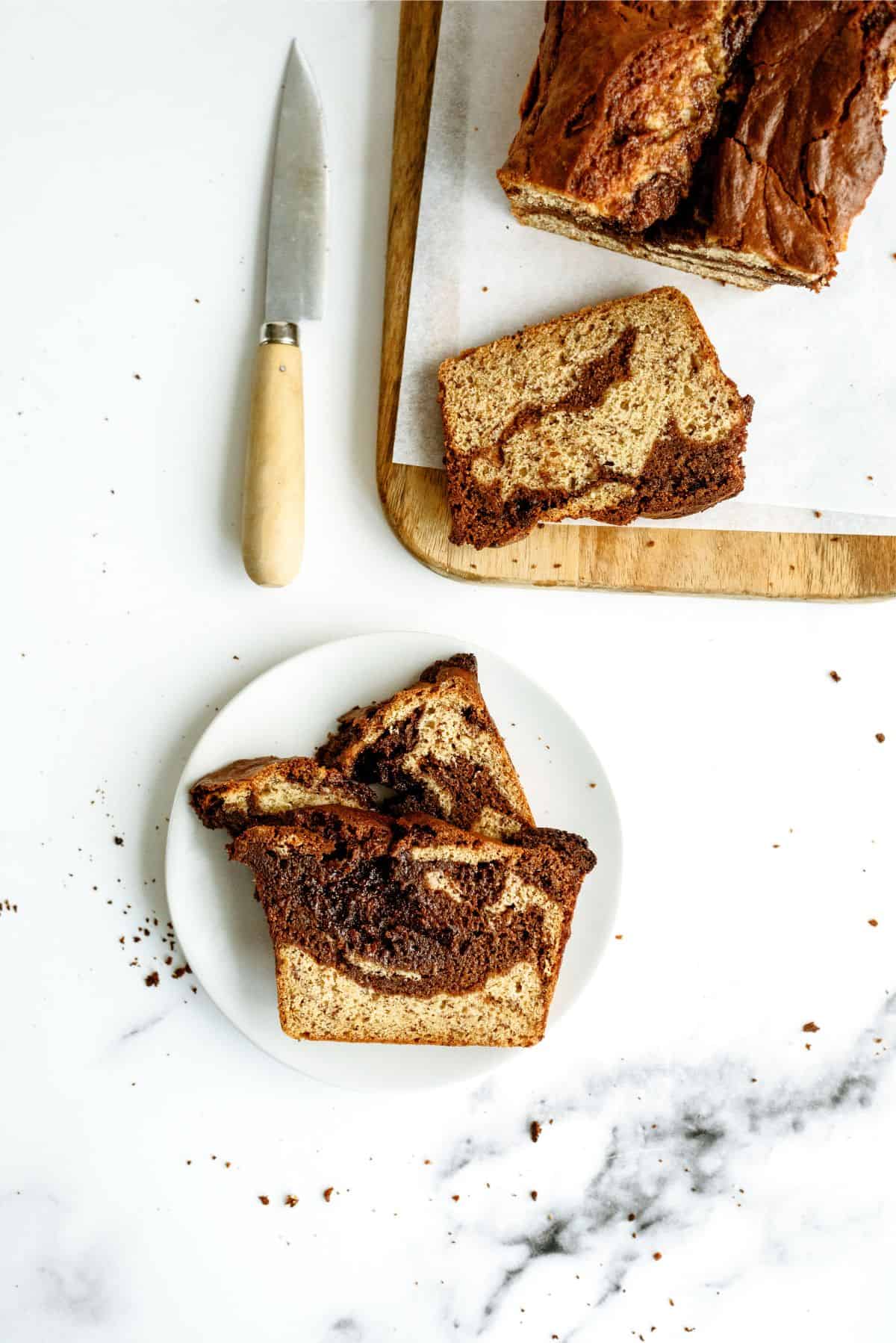 I can promise you that our nutella banana bread recipe is truly one of the best ways to use a ripe banana. I always have one or two left over that I am searching for a way to use before they go bad, and this is a ripe banana recipe worth making.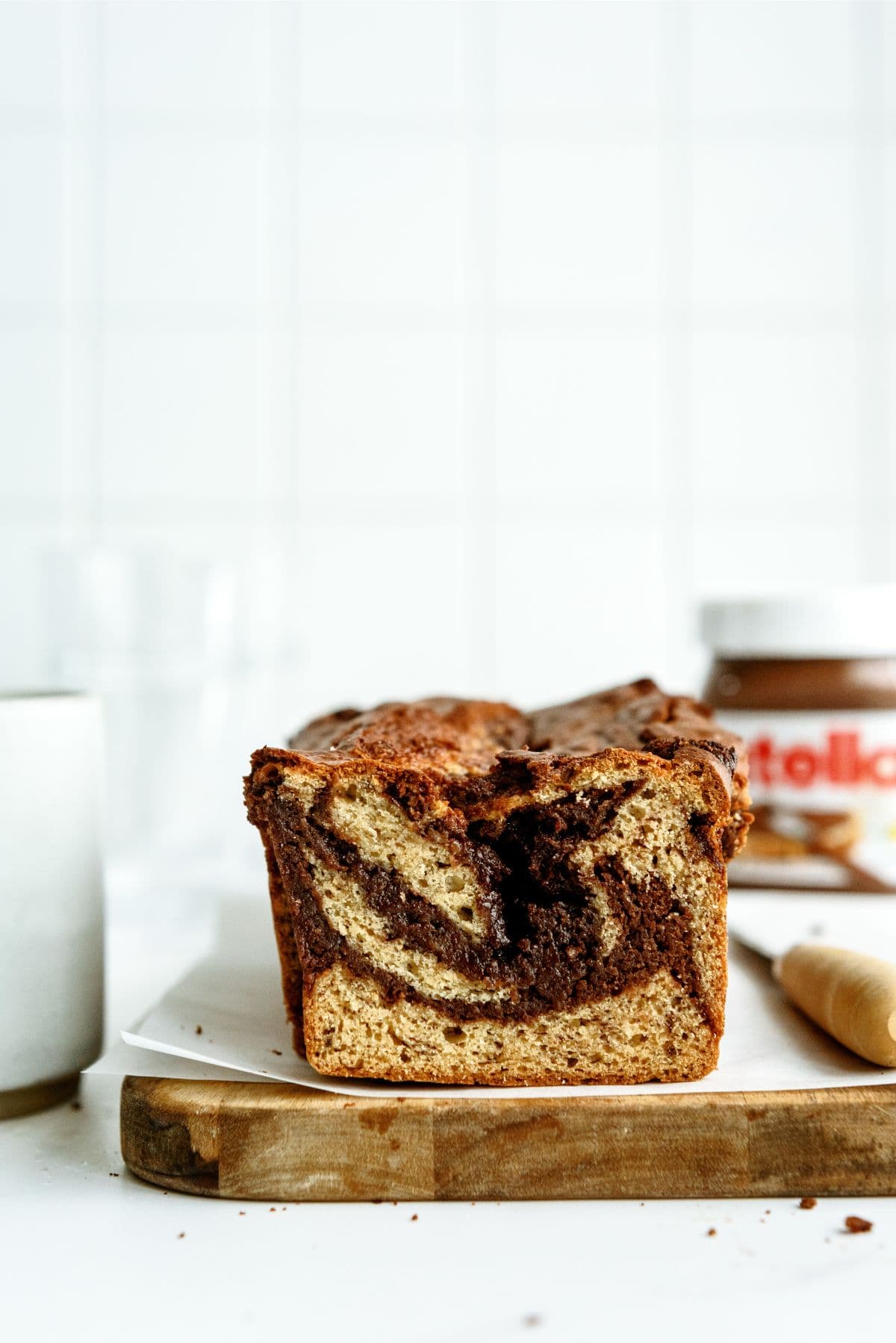 It is the best banana bread recipe and a great way to use nutella short of just grabbing a spoonful. Haha. The chocolatey hazelnut flavors pair wonderfully with the sweet banana flavor.
You might even be able to consider this a nutella dessert recipe, however I prefer to call it a bread recipe, because then I don't feel bad if I eat 2-3 pieces when it's still hot and smothered in butter.
Speaking of nutella dessert recipes. Have you tried our nutella no bake cookies, peanut butter nutella swirl cookies, or chocolate caramel nutella cookies? If not, you are missing out and need to add them to your must make list. They are sure to impress anyone you choose to share with, if you choose to share. Haha.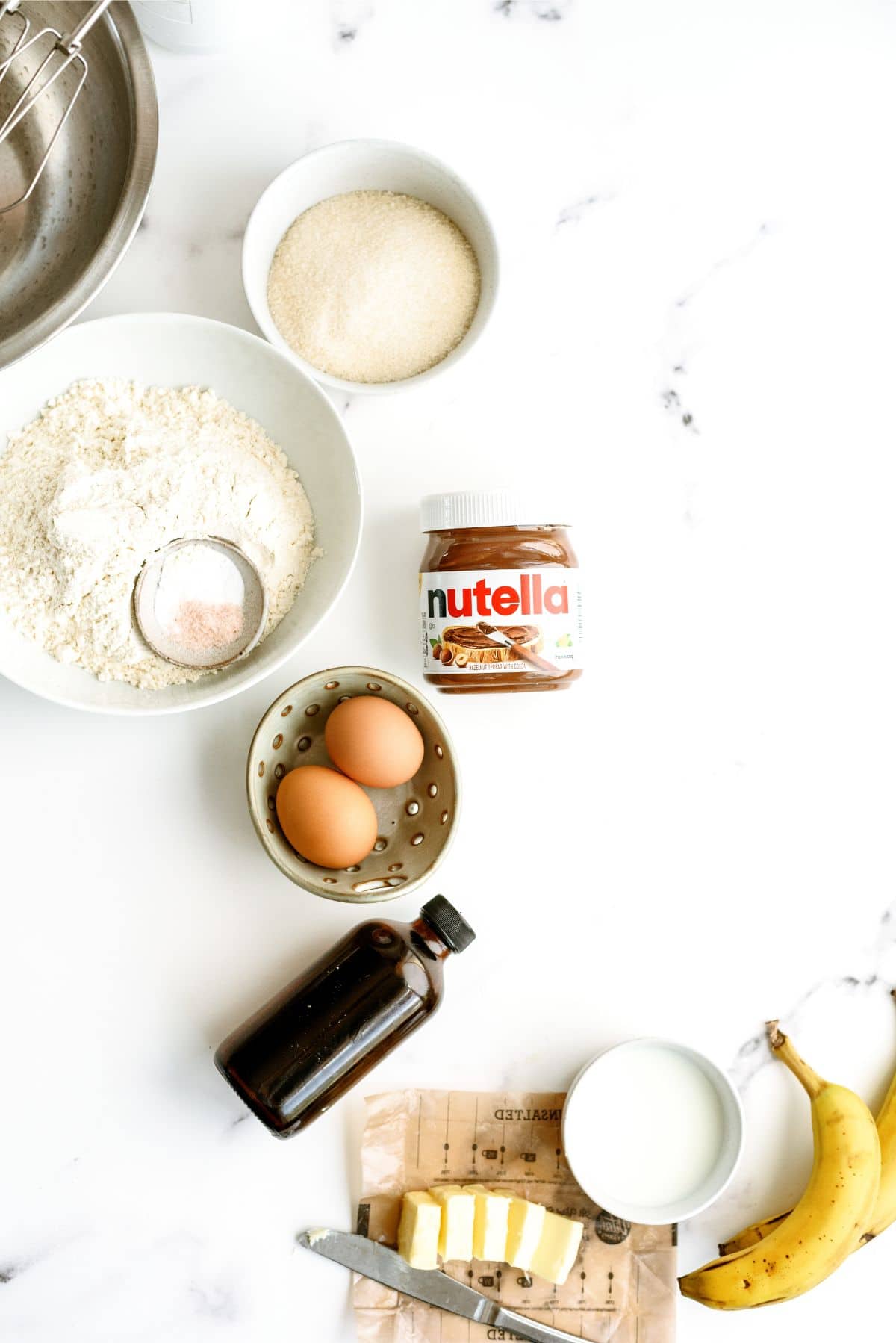 Ingredients You Need to Make Our Nutella Banana Bread Recipe:
All-purpose flour
Baking Soda
Salt
Unsalted butter
Granulated sugar
Egg
Mashed, ripe banana
Skim milk
Vanilla extract
Nutella
How To Make Our Nutella Banana Bread Recipe:
Begin making this banana bread recipe by preheating the oven to 350 degrees.
Then pull out your loaf pan (8×4 inch pan) and spray it with nonstick cooking spray
Now in a medium size mixing bowl, whisk together the flour, baking soda, and salt with a fork or a whisk.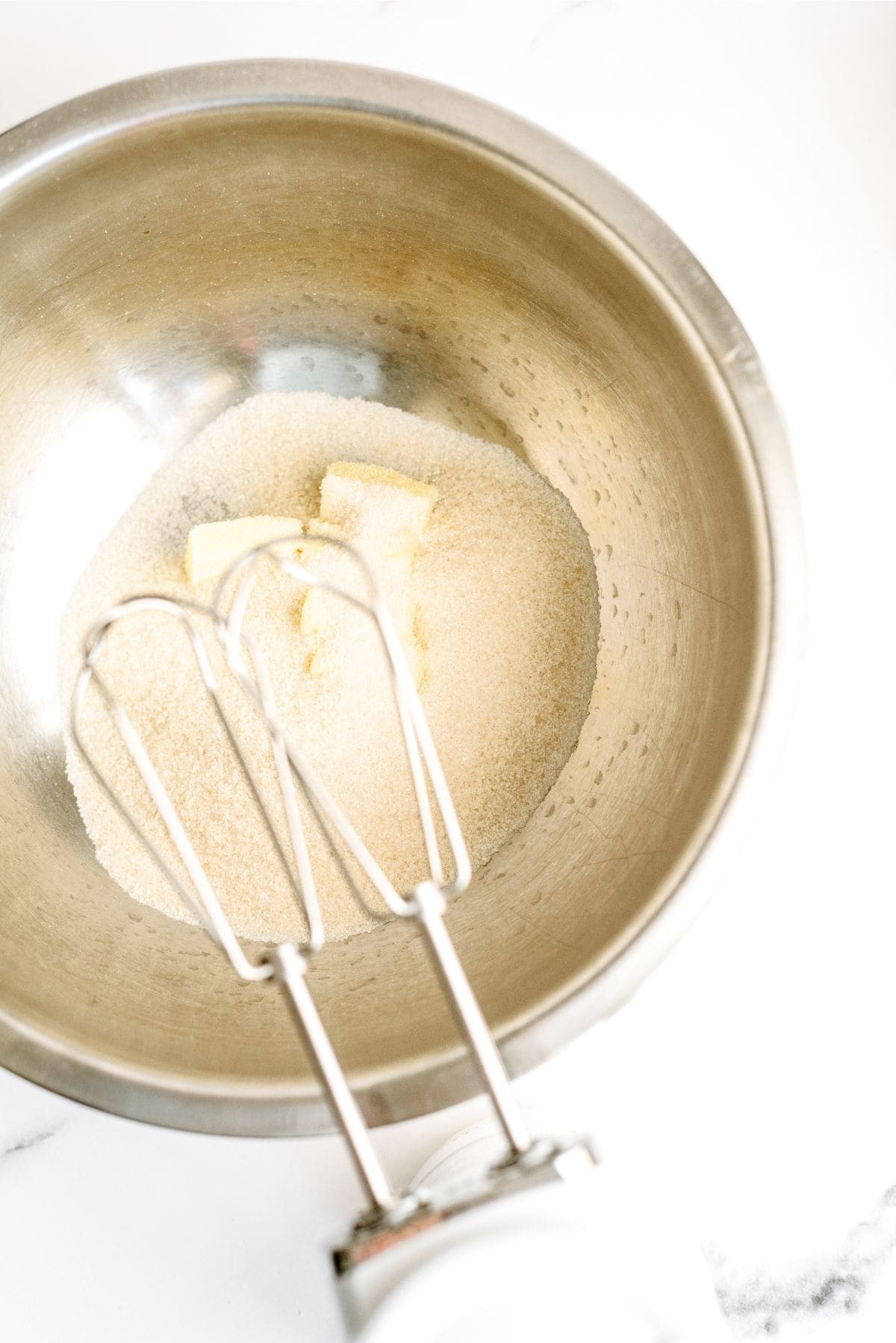 In another large mixing bowl, beat the granulated sugar and softened butter together on medium speed until they are well combined.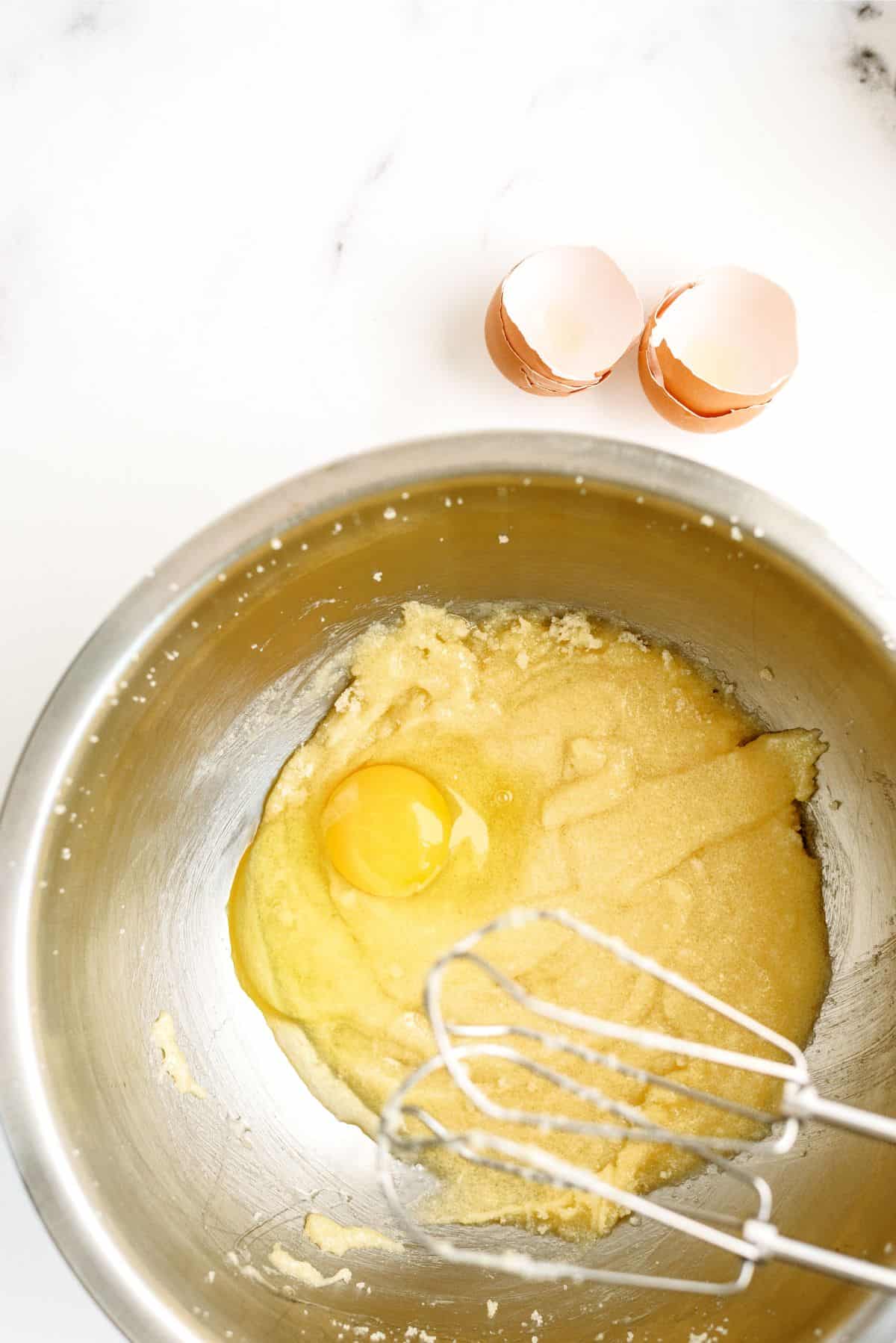 Next add in the eggs, one at a time, mixing in between each egg.
Once all of the eggs have been added, put the mashed banana, milk, and vanilla extract into the sugar and egg mixture.
Beat all of that together until it is well blended.
After the banana batter is finished, scoop the nutella into a microwave safe bowl and place it in the microwave for about 15 seconds or until it has softened.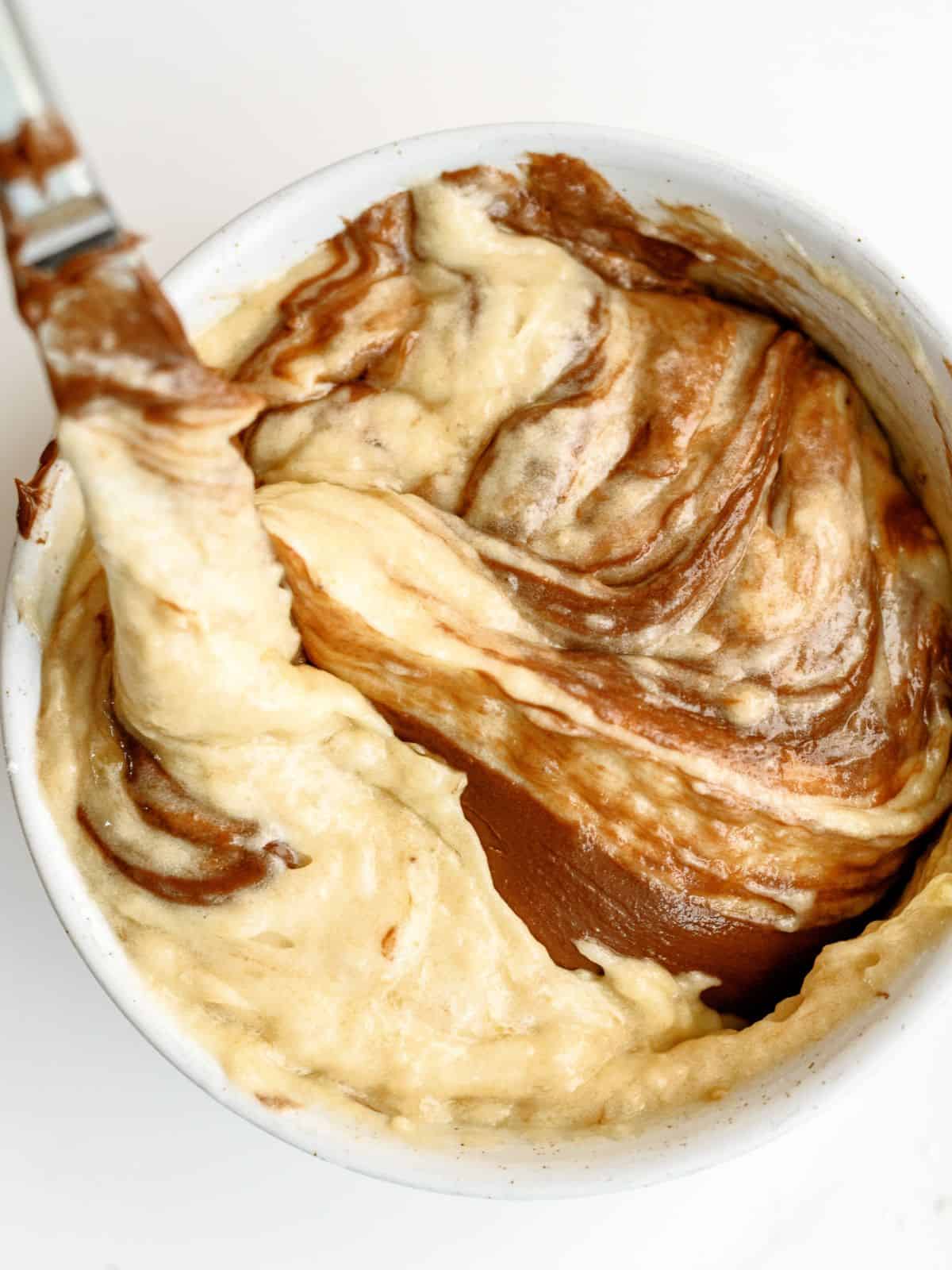 Once the nutella is softened, add 1 cup of the banana batter to the bowl and mix it together.
Now, add about ⅔ of the banana batter to the loaf pan and spread it out.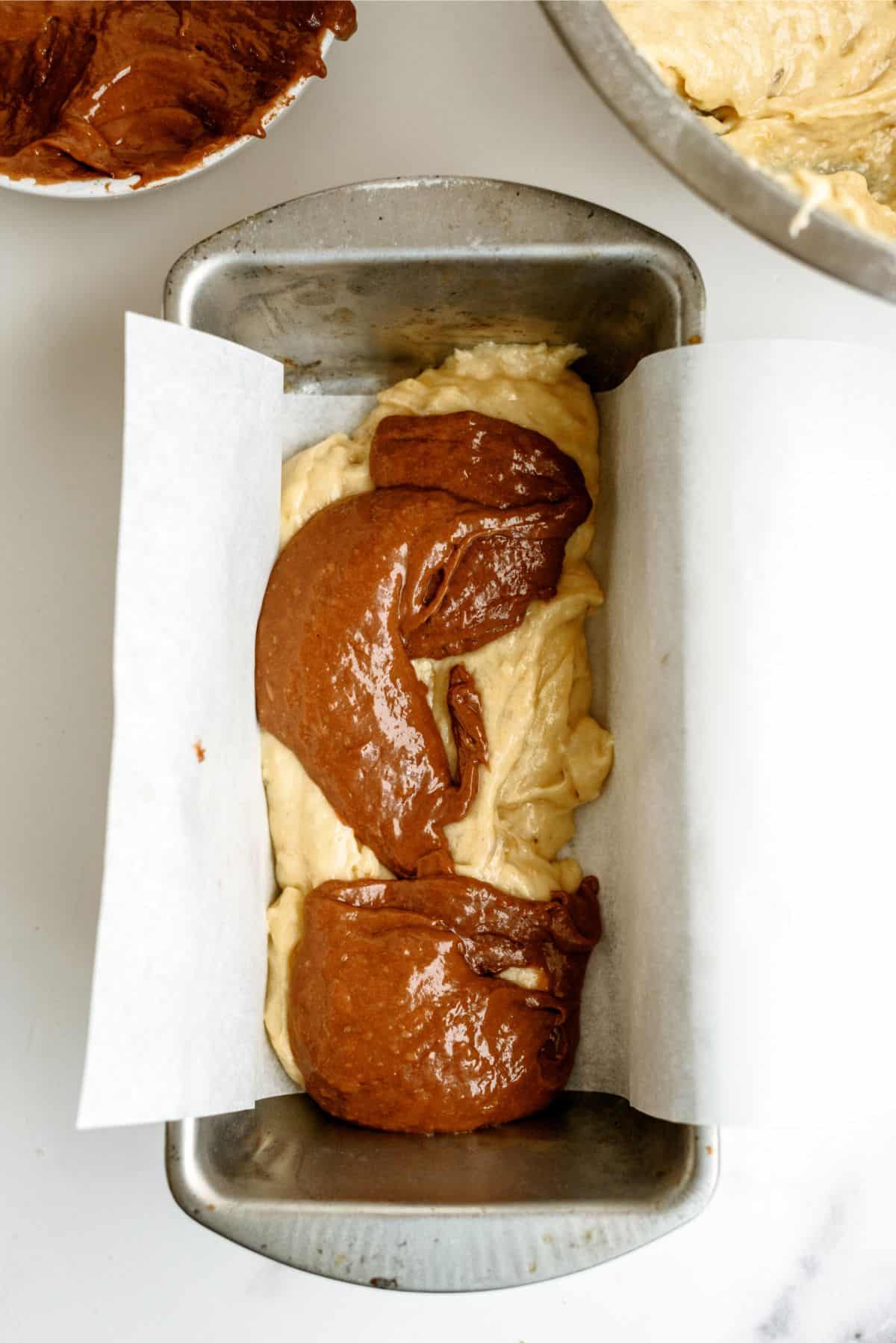 Next add ½ of the nutella mixture on top of the banana bread batter, and then place the remaining amount of the banana batter over the nutella.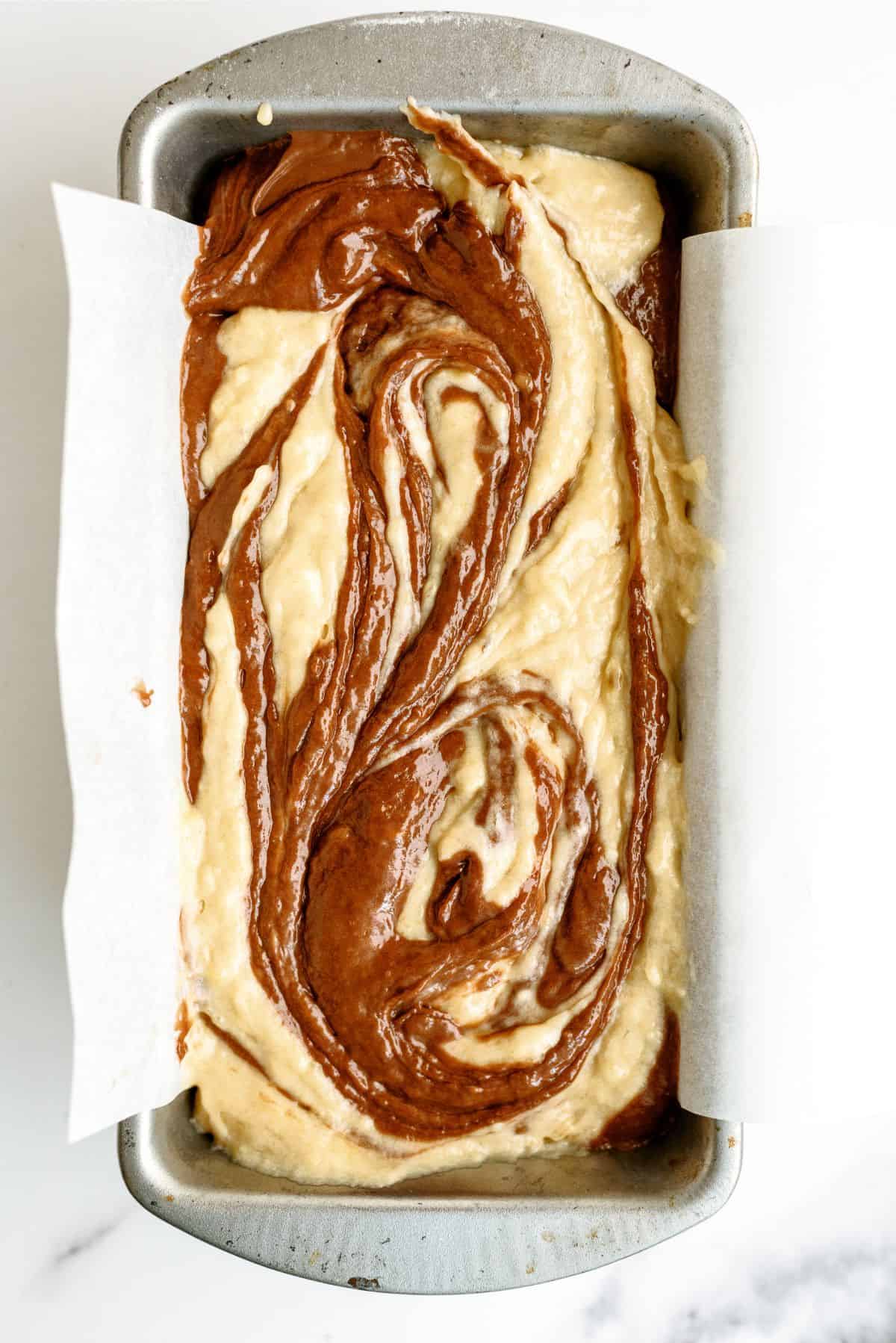 Then place the other half of the nutella mixture on top of the banana batter and then take a knife and make a few swirls in the batter. Do not over swirl or it will mix everything together.
When that is all set, place the loaf pan in the oven for 50-60 minutes or until the bread is cooked through in the middle. The top may look a little undercooked because of the nutella, but that is what makes this recipe taste good.
After removing the pan from the oven, allow the bread to cool for 15 minutes.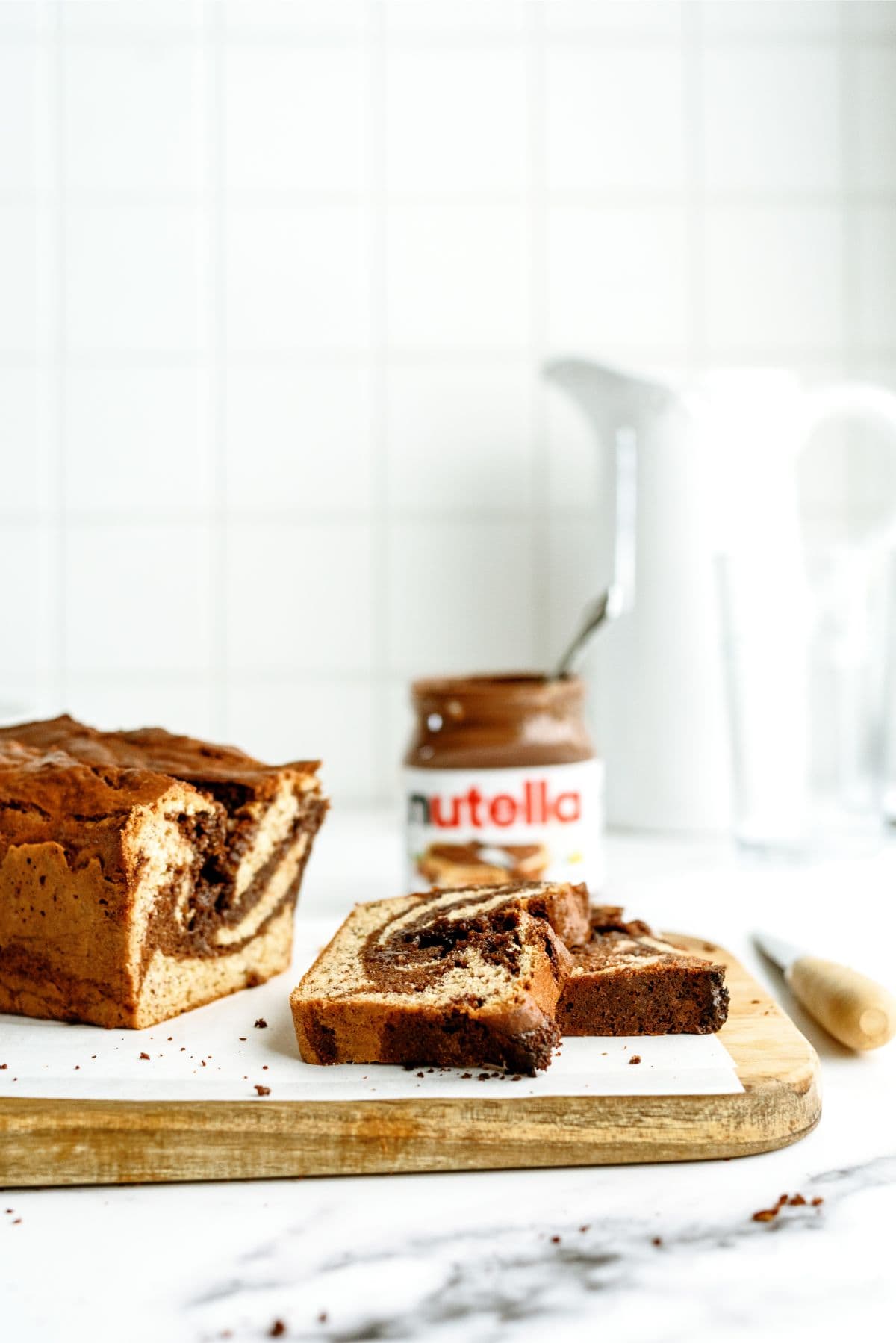 Once the bread has cooled down a bit, turn the bread out onto a wire rack, then flip it over so it is sitting on the bottom of the loaf, and let it cool down completely.
To Make The Best Banana Bread Recipe You Will Need:
Medium mixing bowl
Large mixing bowl
Hand mixer (THIS is a great one and keeps everything together!)
Microwave safe bowl
Spatula
Whisk or fork
Knife