You'll never make box brownies again after trying these Fudgy Nutella Brownies. These from-scratch brownies are decadent, gooey, and downright delicious.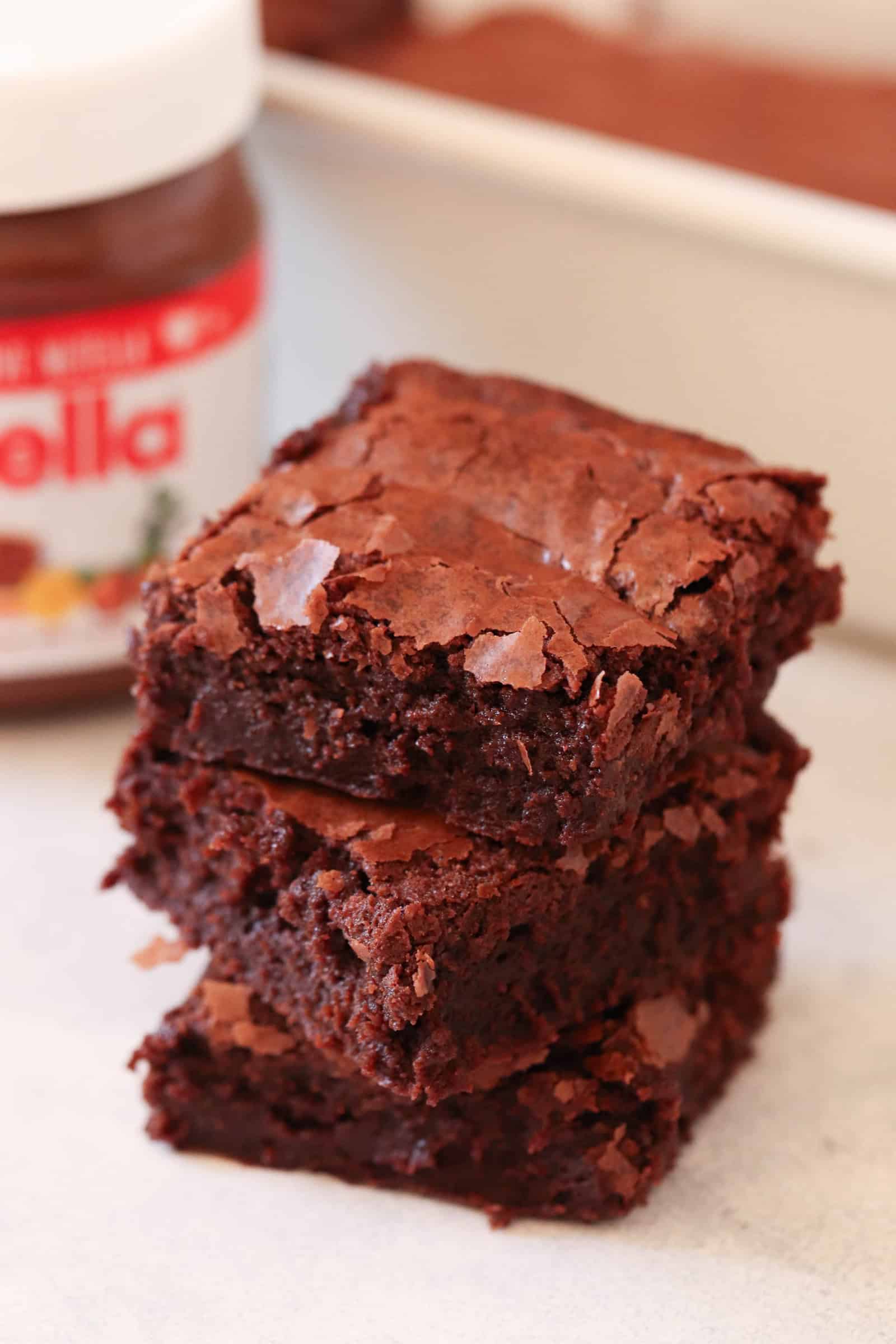 Calling all Nutella lovers – these from-scratch brownies are for YOU.
I can't believe I went so many years of my life without this chocolaty, hazelnut goodness. These brownies are fudgy, chewy, decadent perfection.
If making homemade brownies from scratch intimidates you, these brownies are a good place to start. They are super easy to make (you don't even need a mixer to throw these brownies together, just a few bowls and a good spoon) and they are really hard to mess up.
Dare we say you'll never go back to making brownies from a box ever again?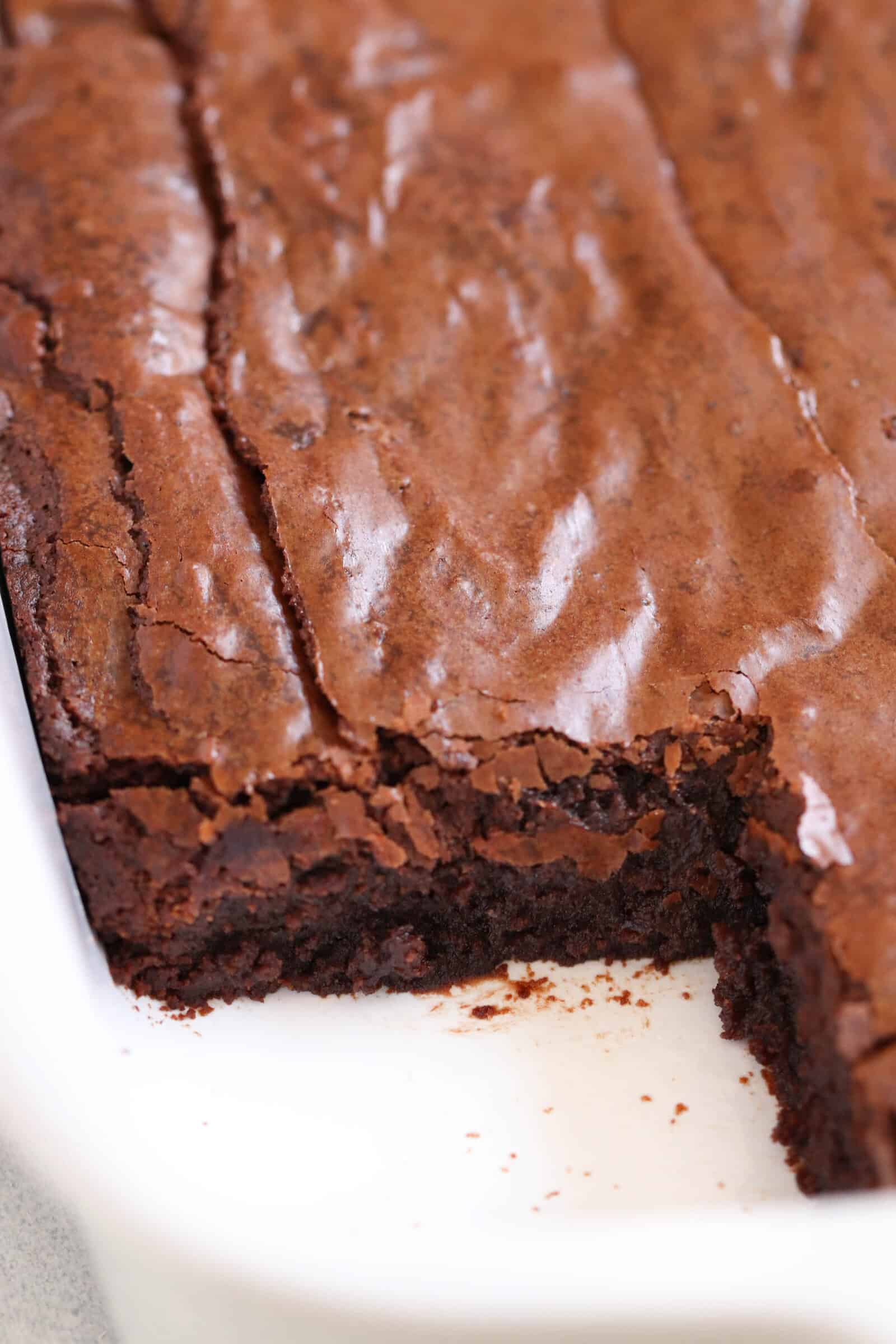 How to make fudgy nutella brownies
Preheat oven to 350 degrees. Spray a 9×13-inch baking dish with nonstick cooking spray and set it aside. (This is the white one pictured below.)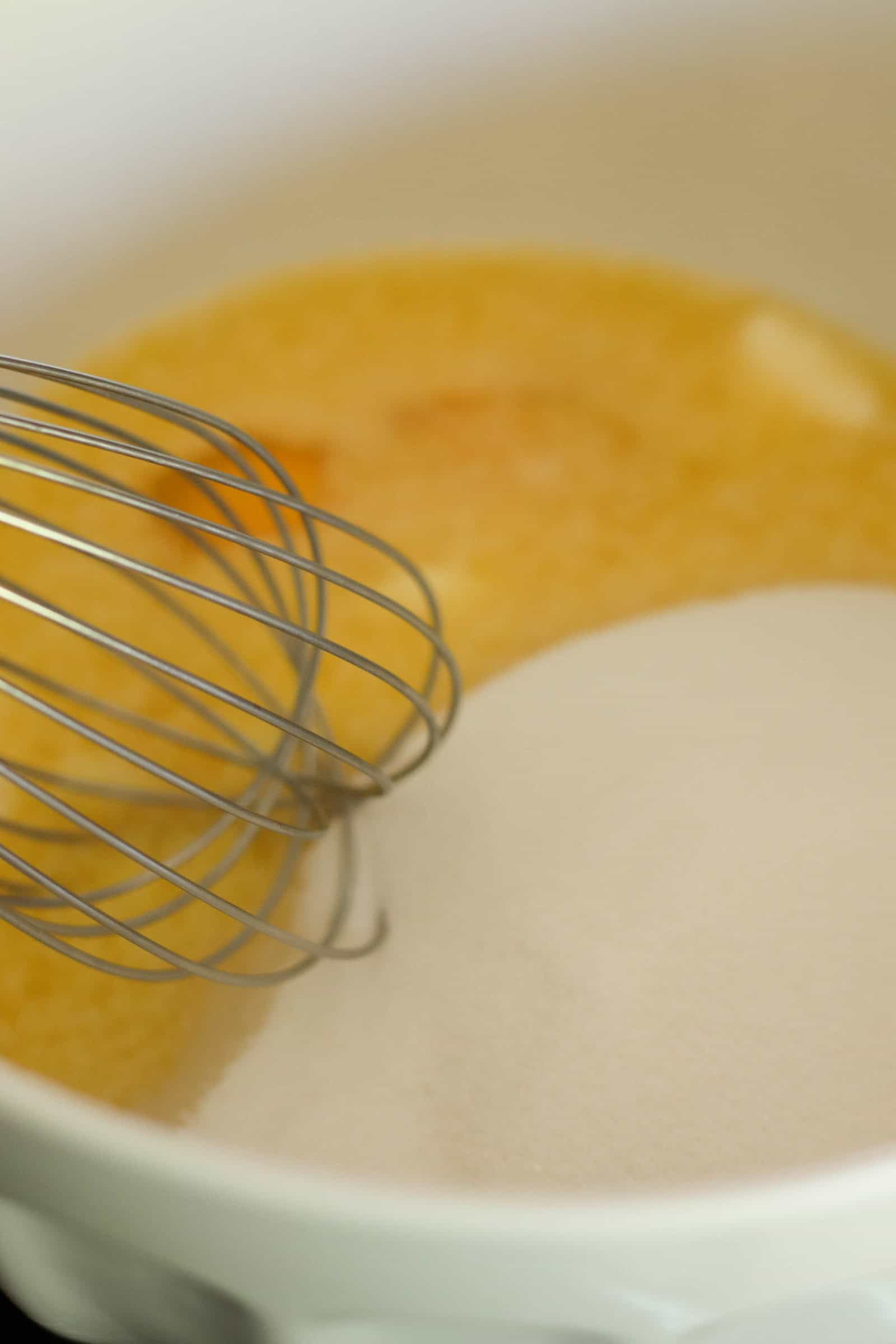 In a large mixing bowl, melt butter. Whisk in sugar, vanilla, and eggs until combined.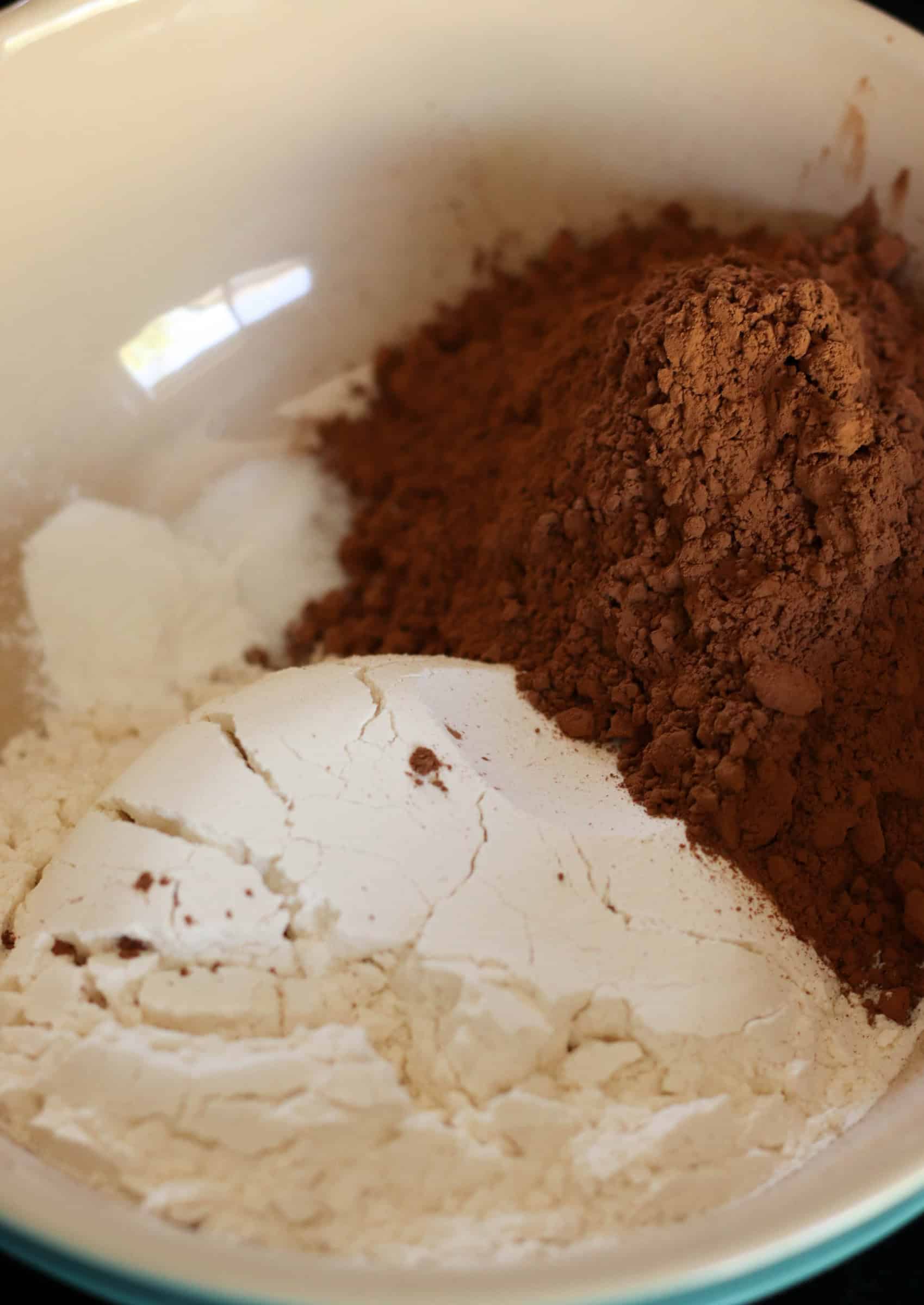 In a separate mixing bowl, sift together flour, cocoa powder, salt and baking powder. Don't skip this step, especially if you're not using a hand mixer. Sifting the dry ingredients separately ensures that your ingredients are evenly distributed without.
Add to wet ingredients and combine (see how well-combined the dry ingredients are in the picture below? It's an important step when you're making brownies from scratch).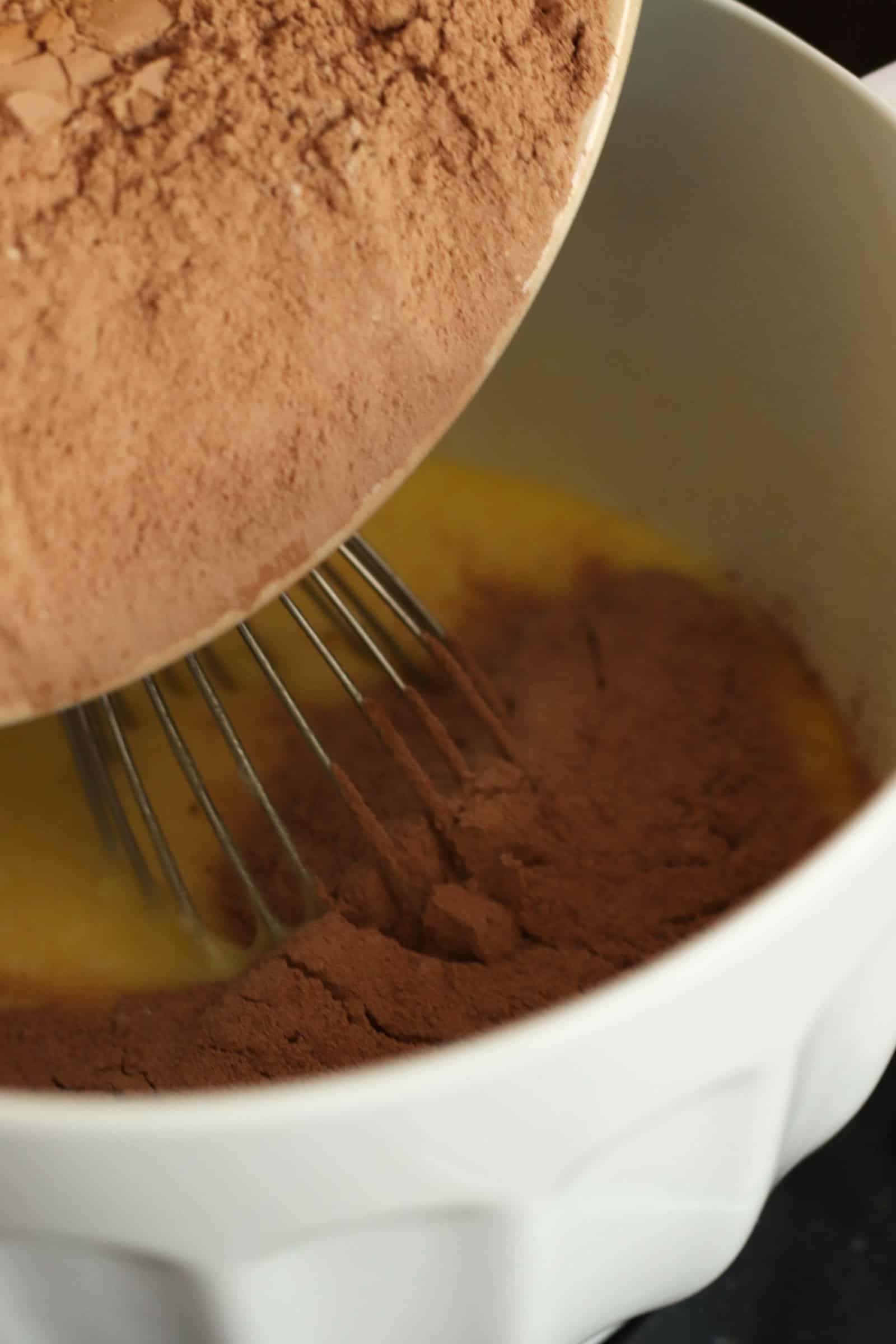 Microwave Nutella for 20-30 seconds or until melted and add to batter. The consistency of Nutella won't be as melted as something like chocolate chips (it's quite a bit thicker), but it should be pourable.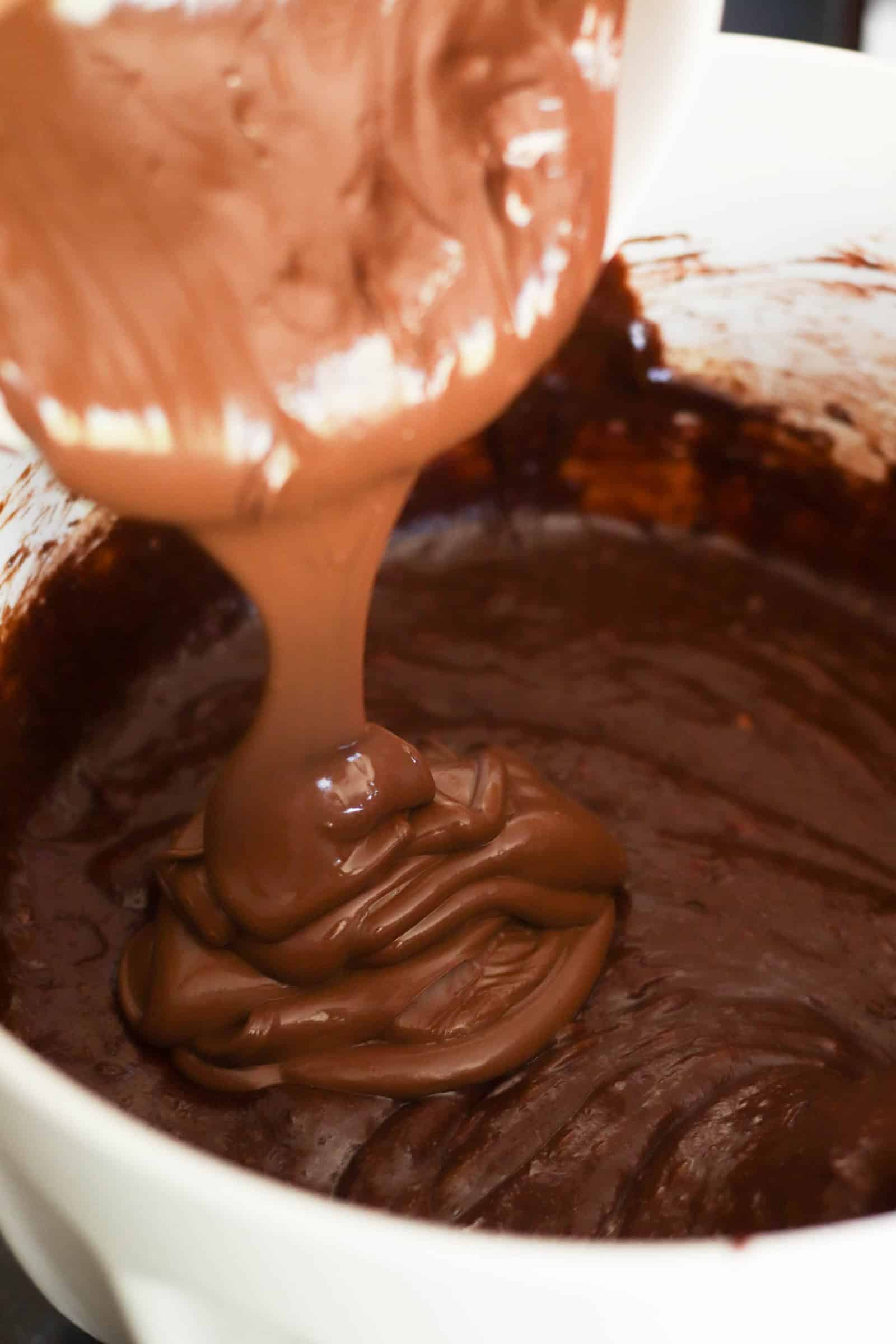 Spread batter into prepared baking pan and bake for 30-35 minutes or until an inserted toothpick comes out clean.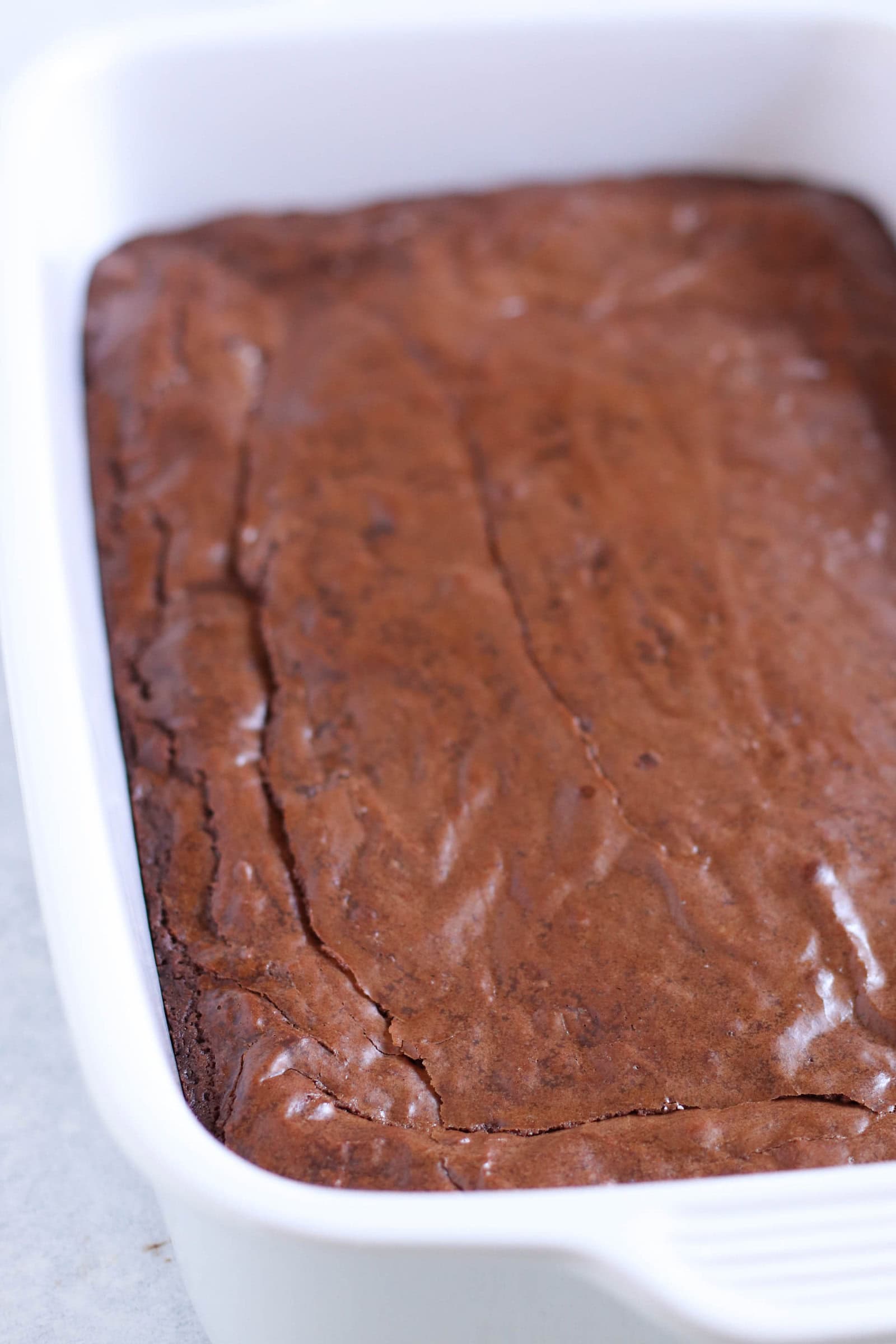 Serve warm. We love them with a big scoop of our Old Fashioned Homemade Vanilla Ice Cream and a drizzle of Nutella on top.
Watch the video to see how we make Fudgy Nutella Brownies:
Did you know we have a YouTube Channel? We share videos of our favorite recipes with step-by-step breakdowns to help you get perfect results every time.
Recipe Note
These brownies don't have an overwhelming Nutella taste. It's more of a hint of hazelnut that makes the brownies extra rich, moist, chocolaty and fudgy.
If you wanted to kick up the Nutella flavor, we would recommend drizzling some on top before serving.
We would recommend these frosted Nutella cookies or our mini Nutella cupcakes if you're looking for desserts with a more prominent Nutella flavor.