These Nutella No Bake Cookies are so easy to make and come together in minutes. If you are looking for a quick and simple dessert, we highly recommend trying these.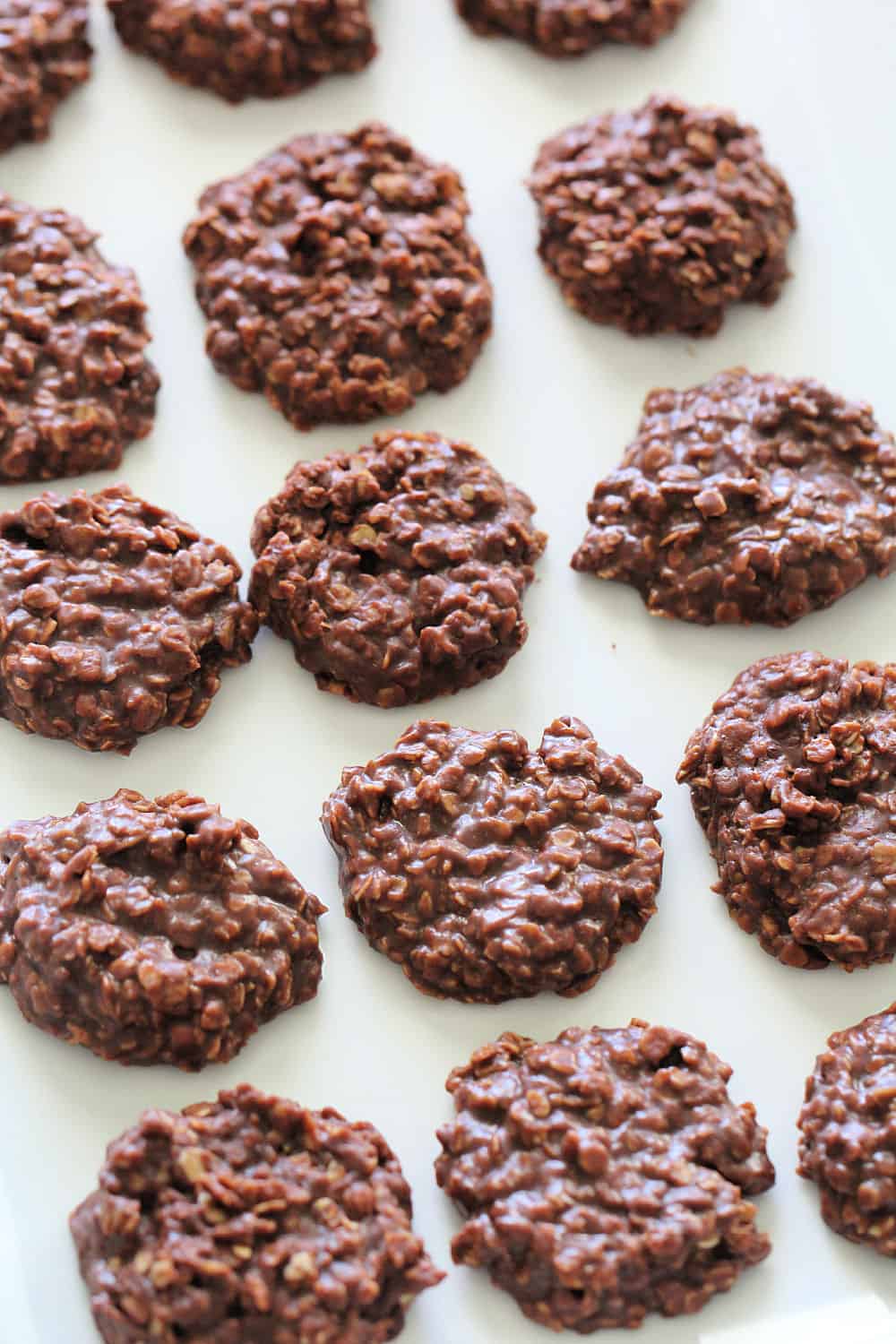 We LOVE these Nutella No Bake Cookies! Who would have thought that adding Nutella to no bake cookies would make them even more amazing??I am totally a peanut butter and chocolate junkie, but these cookies are a close second.
One of my favorite recipes of all time are our mom's Gorilla Poops (a.k.a. No-Bake cookies).Even though the name sounds funny (my kids get the giggles every time I call them that), they are absolutely delicious.(I know that everyone has their favorite recipe for no bake cookies, but I really think that hers are the best!).