These Chocolate Caramel Nutella Cookies, are what Nutella fans dream about. A boxed cake mix, Nutella, and chewy caramel put these cookies over the top delicious!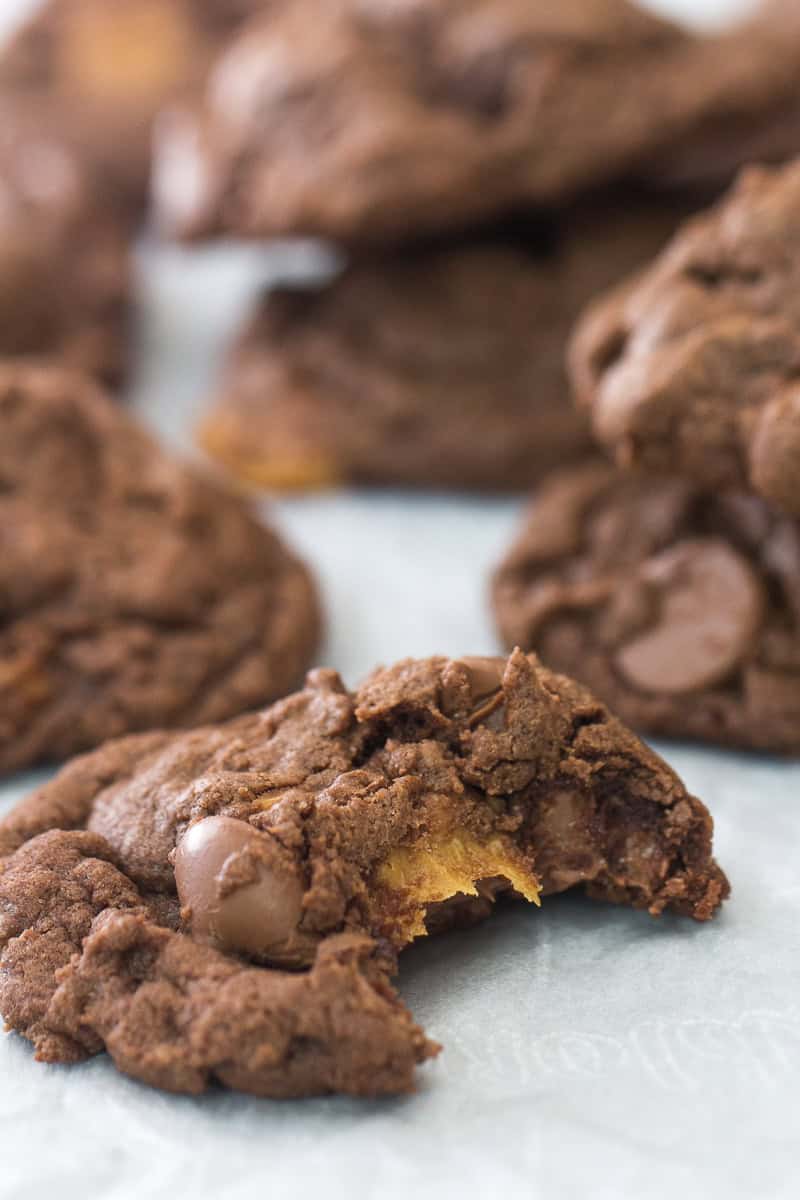 I have never met a Nutella recipe I didn't like.  These Chocolate Caramel Nutella Cookies are packed full of so many delicious flavors that you will most likely end up eating way too many of them….at least that is what happened to me.
I have no shame because they were just that good. The Nutella with the caramel is a combination that everyone needs to experience.
These cookies are probably a little different than what you are used to. We used a boxed cake mix in this recipe instead of our own dry ingredients. If you haven't made cookies with a cake mix, you're in for a real treat! Using the cake mix and Nutella in these chocolate cookies keeps them very moist!
You need these cookies in your life and I promise you are not going to regret it. They are the best cookies I have ever tasted!