Get ready to be hooked on this delicious butterscotch banana bread recipe. Our butterscotch bread recipe will leave you wanting more, and glad you "accidentally" forgot to eat those ripe bananas.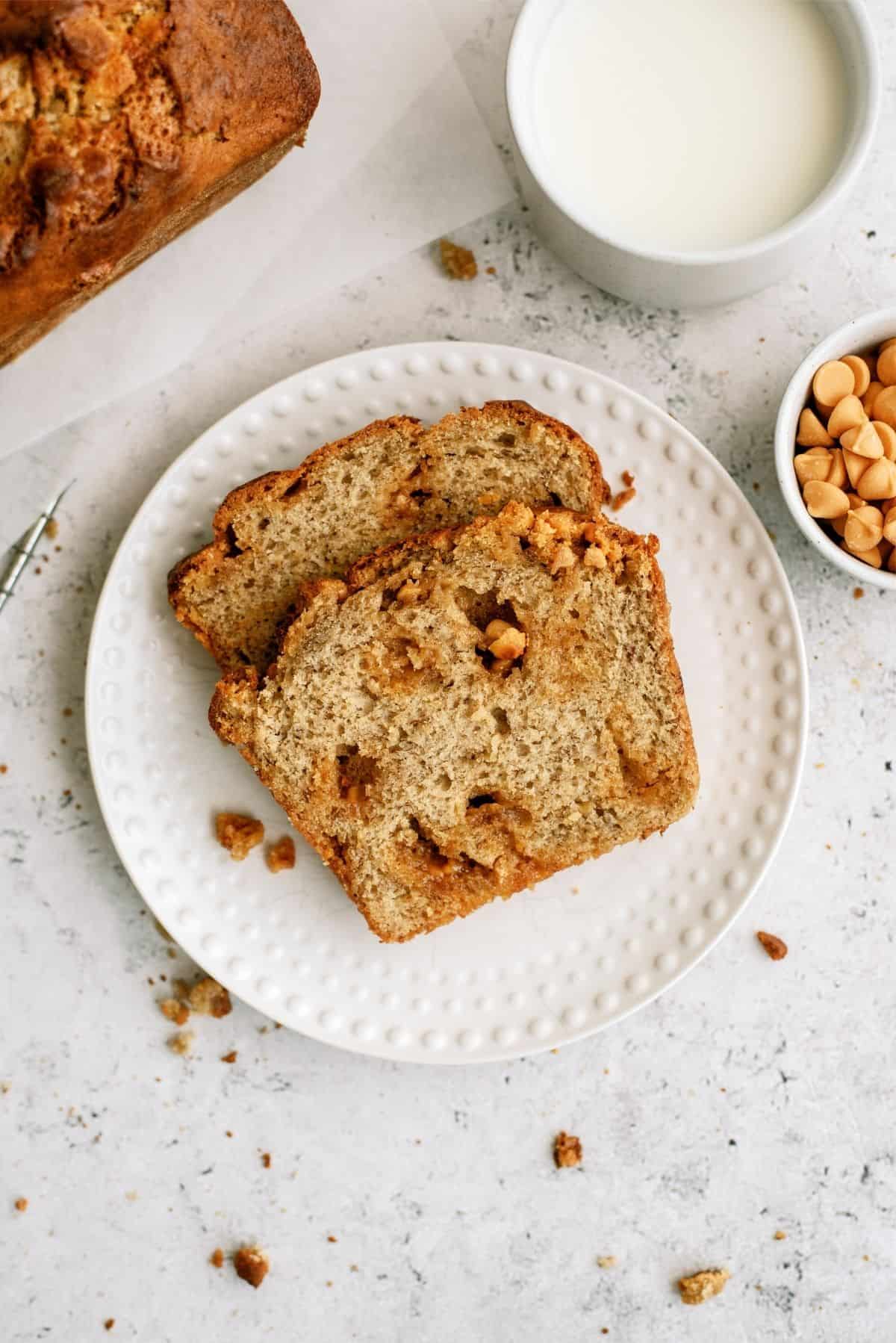 If I'm honest, a good banana bread recipe is an Achilles heel for me, and this butterscotch bread recipe is the best banana bread recipe. Since we tried it once, we keep making it over and over.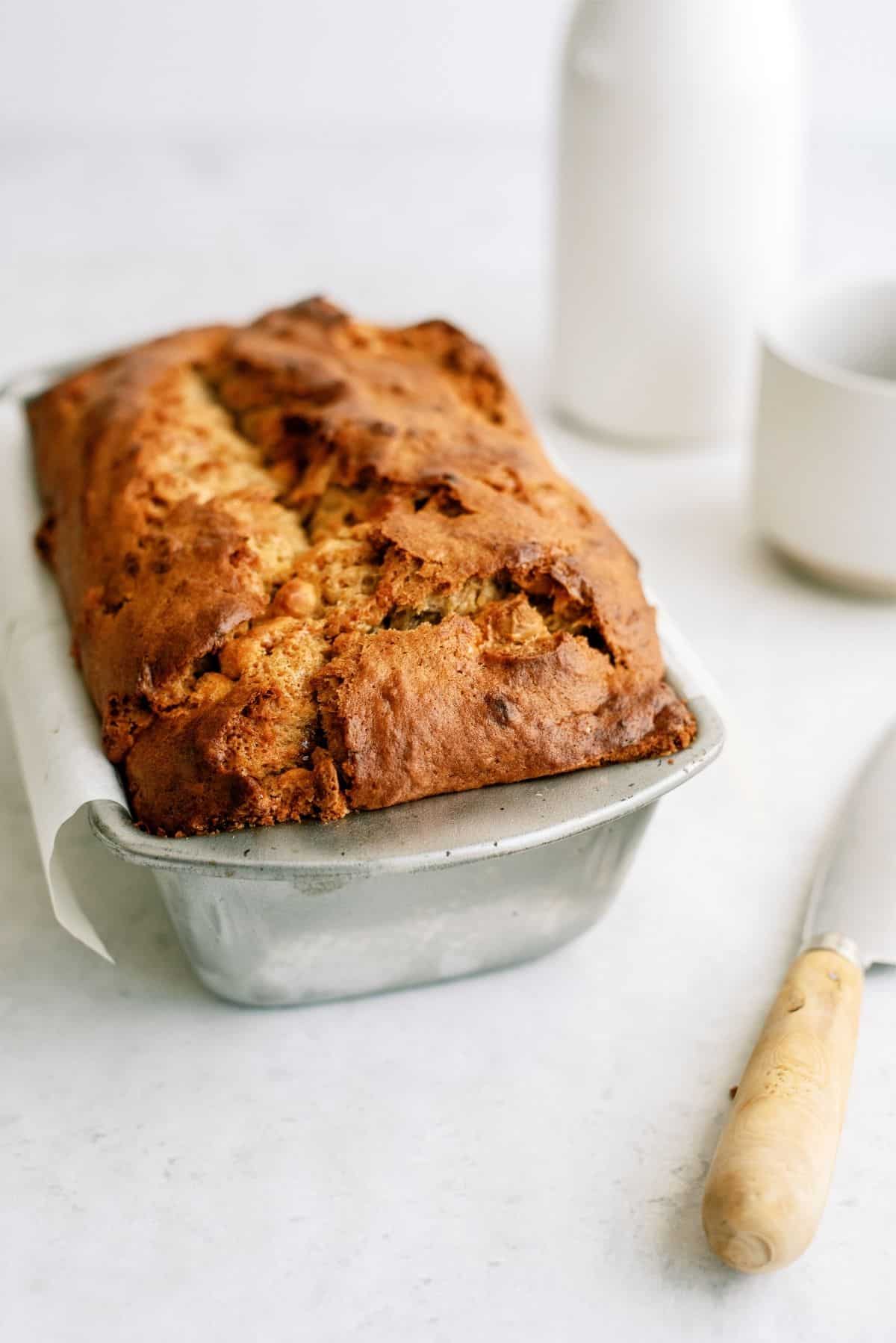 Just imagine a cute little French chef kissing the tips of his finger and releasing them to the sky. That's how you'll feel after your first bite of this bread. I'm not sure how to accurately describe it better than that. Haha.
So, save those overripe bananas and make this delicious yet easy dessert bread. Yes, banana bread can be a dessert! Warm up a slice and put a little butter and ooo you have an amazing dessert, no chocolate needed.
This is not our only delicious banana bread recipe either! Try our coconut banana bread muffins, brown butter banana bread, or nutella banana bread recipes out too.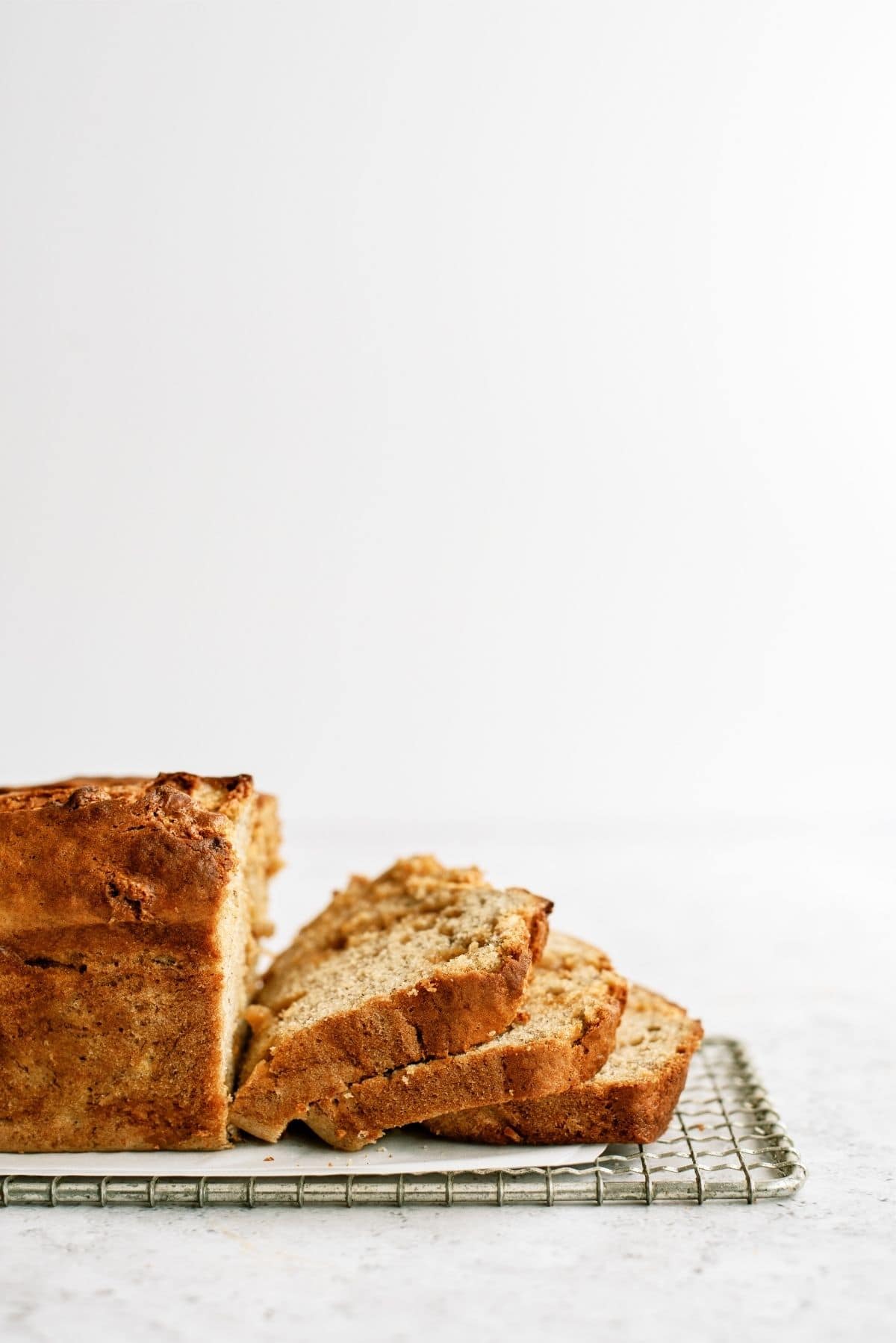 Ingredients You Need to For Our Butterscotch Banana Bread Recipe:
Ripe and mashed bananas
Egg
Vegetable oil
Granulated sugar
Cinnamon
Nutmeg
Baking soda
Baking powder
Flour
Butterscotch chips
How To Make Our Butterscotch Banana Bread Recipe: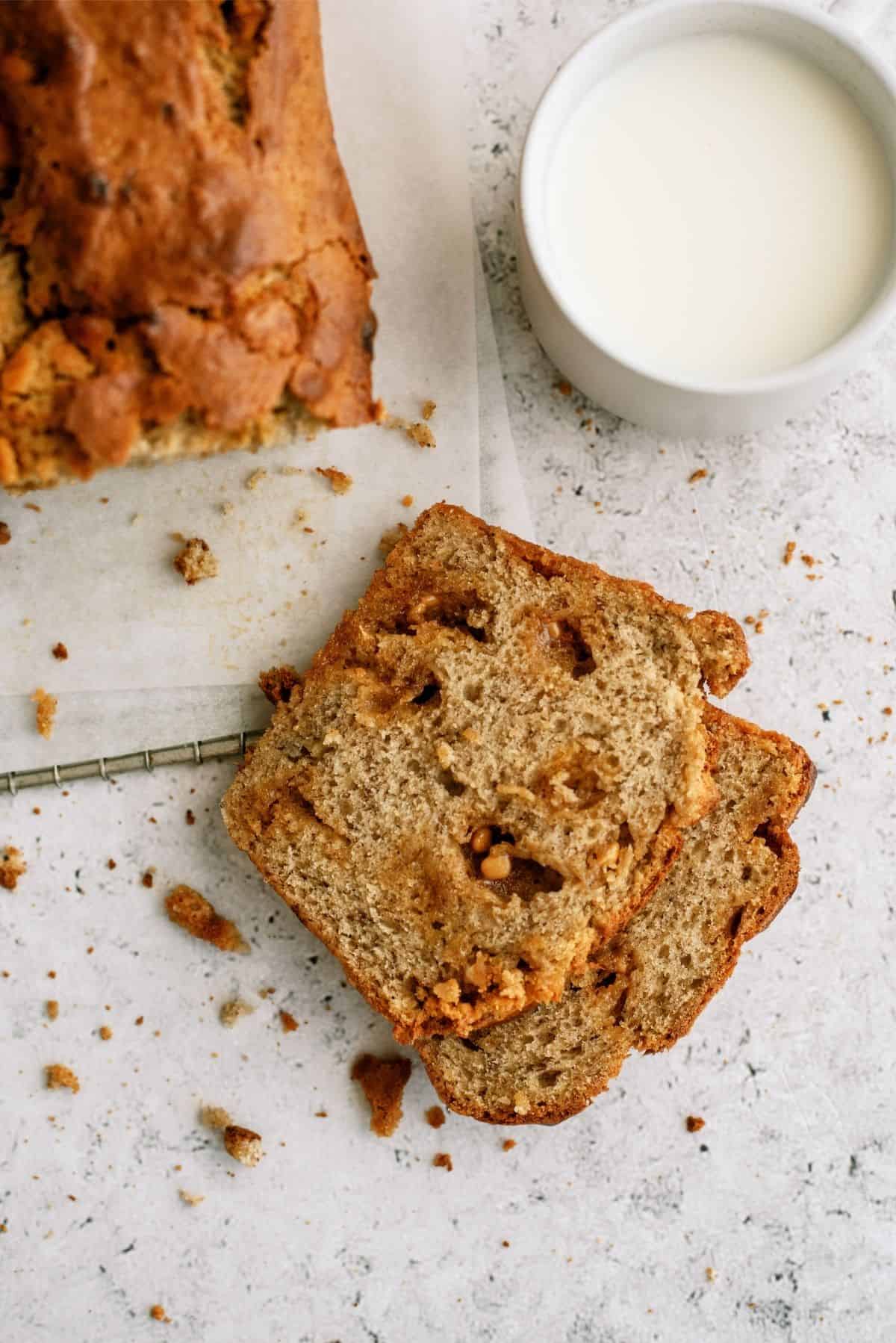 When you are ready to start baking the bread and have ripe bananas, preheat your oven to 350 degrees.
Then get out a large mixing bowl and combine the mashed bananas, vegetable oil, and granulated sugar until it is well combined.
Now stir in the cinnamon, nutmeg, salt, baking soda, baking powder and mix it together well.
Once the spices have fully mixed with the banana mixture, add the flour and mix it until it is just combined.
Then just pour in the butterscotch chips and mix it all together.
When the batter is ready, pour it into a greased 9×5 loaf pan and place it in the oven for 55 minutes or until the top is golden brown.
To Make This Overripe Bananas Recipe You Will Need: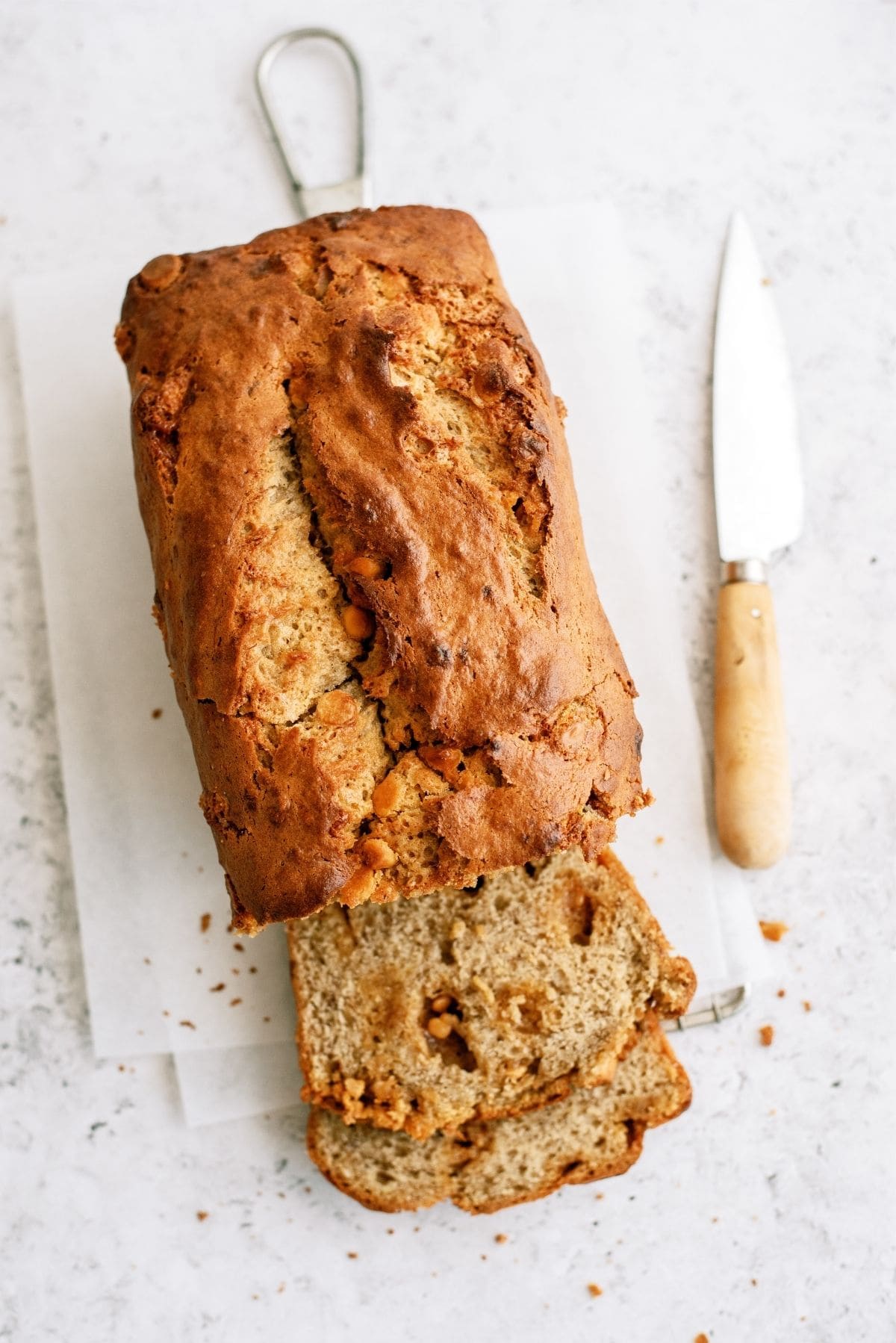 Hand mixer (THIS is my favorite one!)
Large mixing bowl
Spatula