These Coconut Banana Bread Muffins are so easy to make and full of flavor. They only require a few simple ingredients and taste so yummy with the coconut. You will love this sweet twist on banana bread.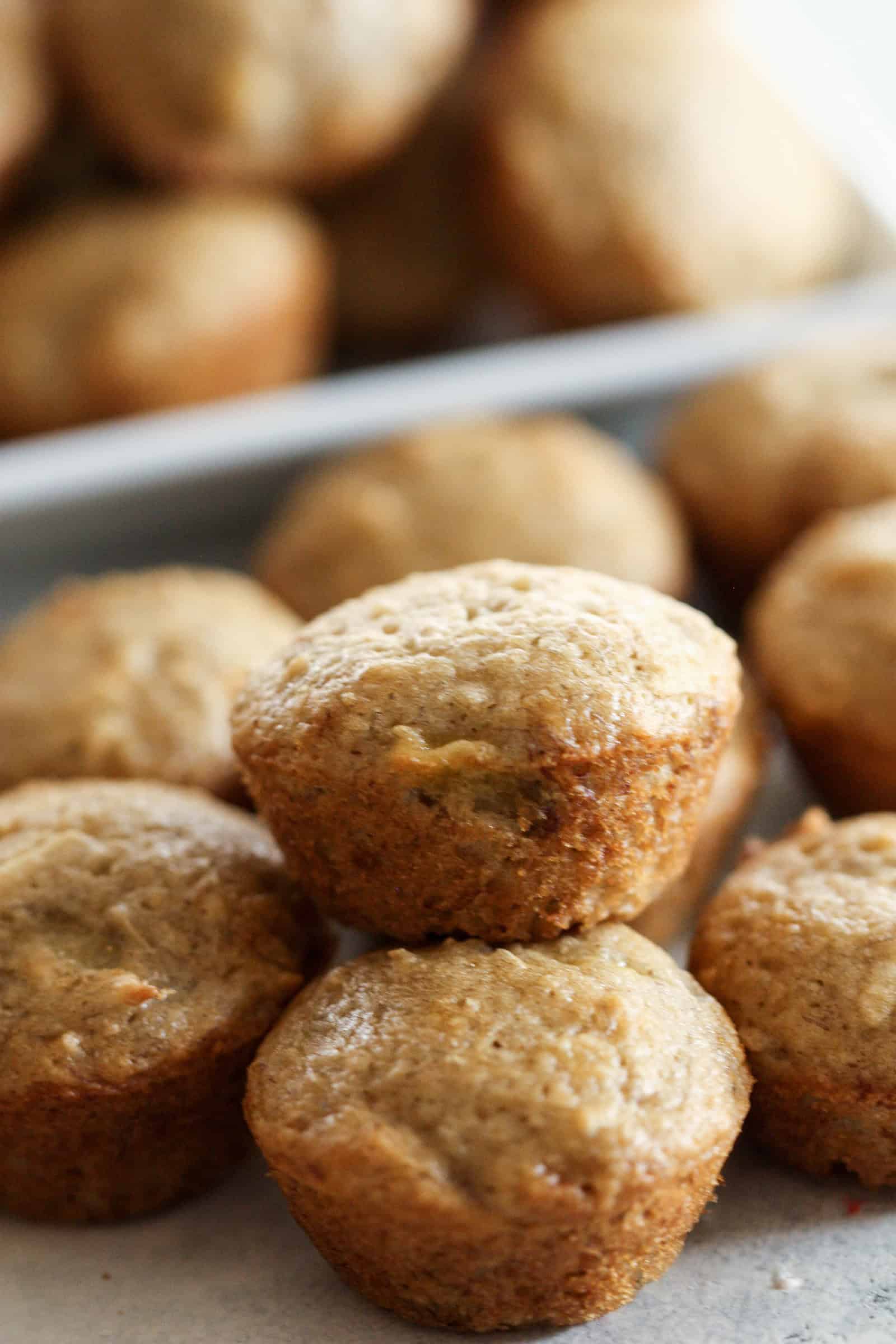 I don't know about you, but I always have brown banana's on hand these days. Every week I tell myself I will eat them, but I never do.
Please don't tell me I'm the only one with this problem.
But is it really a problem? Because it is fine with me. I like banana bread way more than I do banana's anyway, so I see it more as a win win.
This recipe is simple, fast, delicious, and perfect for breakfast, snacks, or dessert. We make them on Sunday nights and eat them throughout the week.
Well, they usually only make it till Tuesday at the latest, because they are the perfect size, and so irresistible.
Did I mention that the best part about this recipe, is that it is made with applesauce instead of butter or oil? Well it is, so dig on in, and enjoy these bad boys.
Could i make these mini muffins into big muffins?
You could definitely make these bigger, and use a muffin tin, with larger muffin holes. If you do, we recommend baking them for about 25 minutes instead of 12 minutes, at 350 degrees F.
Tips on how to make this recipe:
Banana's are sweetest, when they are a little brown and speckled. We don't recommend making banana bread when your bananas still have green ends to them. Your bread won't be as sweet if you use green bananas.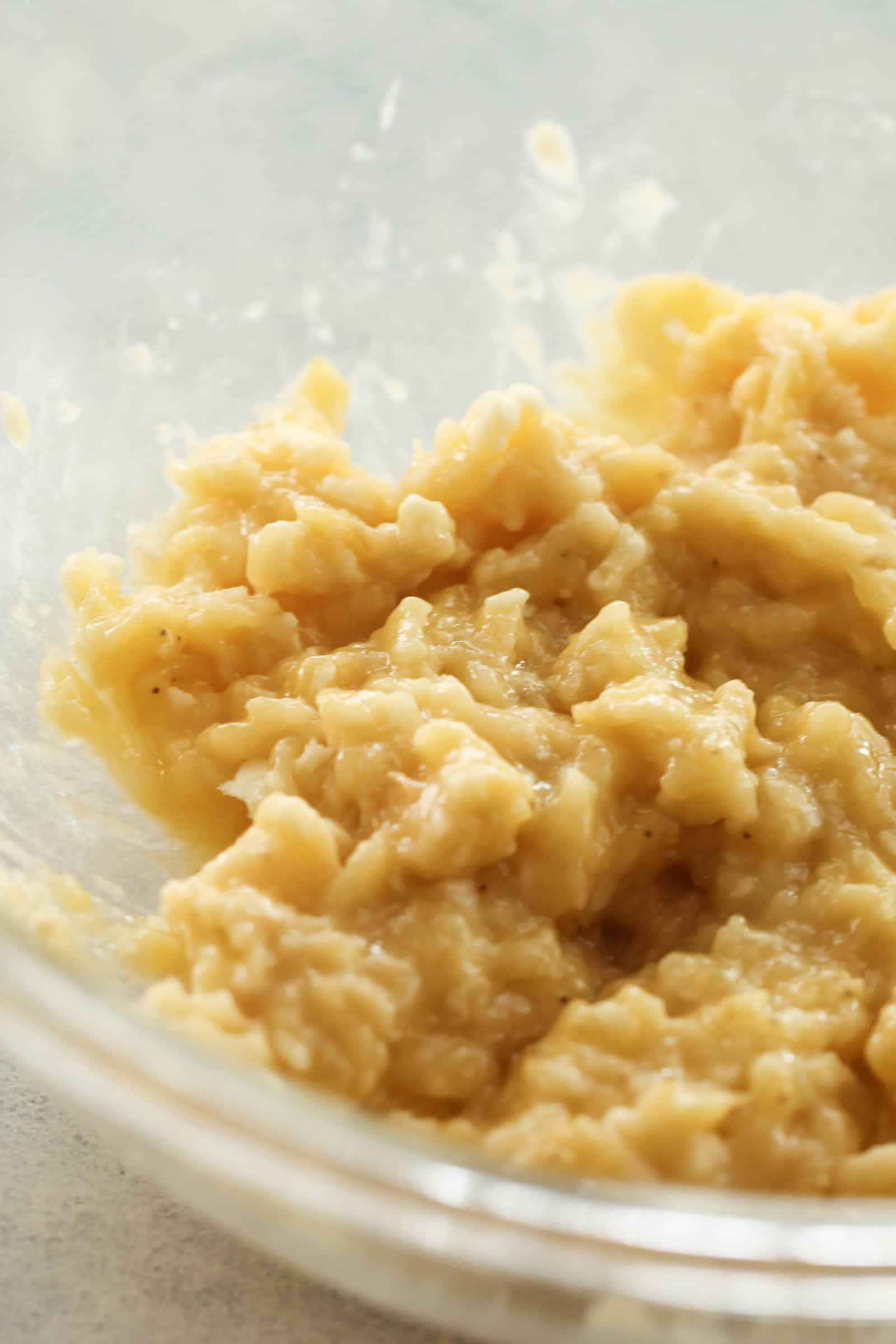 We used applesauce for this recipe, to take out some of the fat content. However, you could easily use 1/2 cup softened butter, if we prefer. I also feel like the applesauce gives the bread a little more sweet flavor.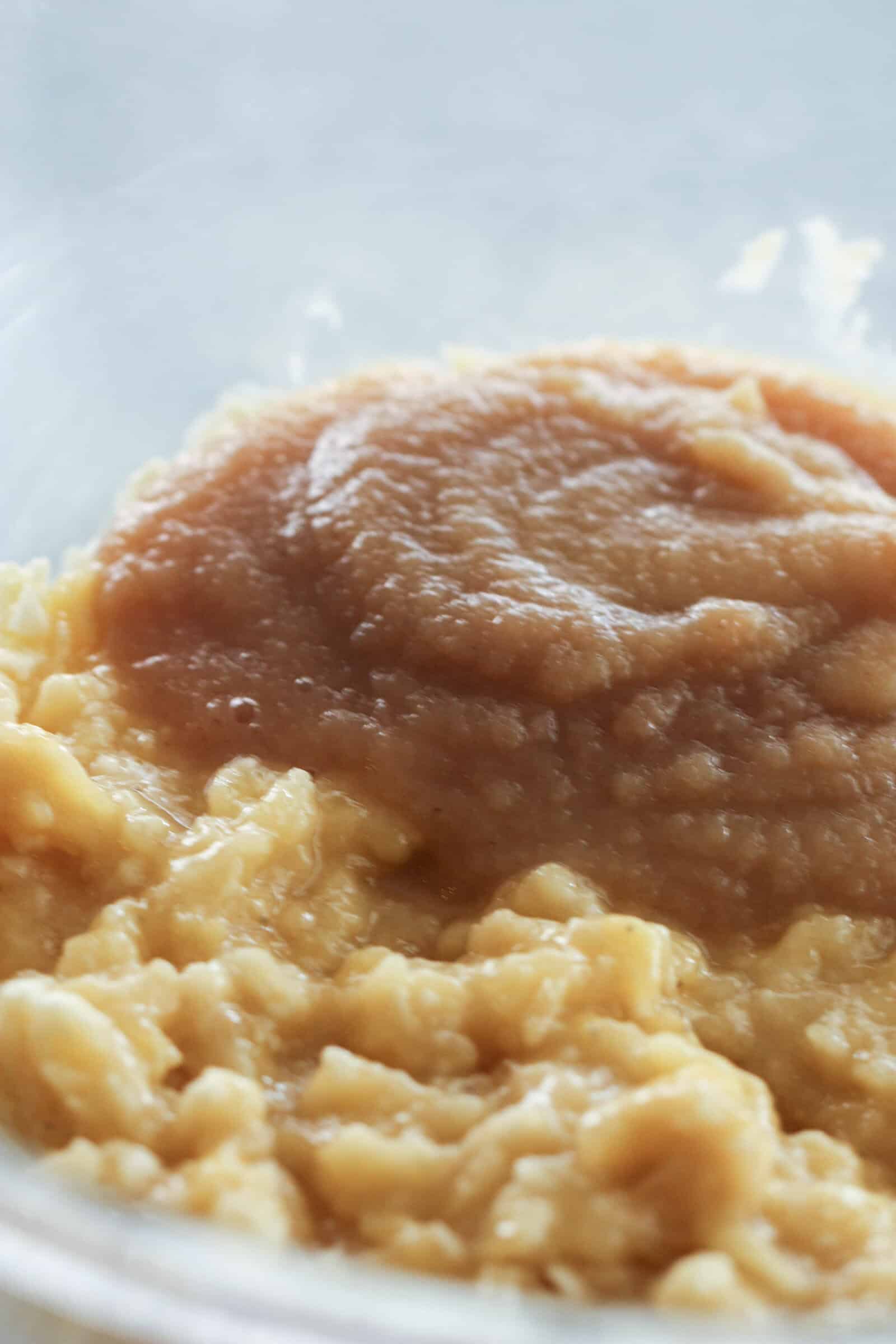 Stir until well combined. Make sure your dry ingredients are fully mixed in, and there isn't excess on the outside. Be sure to scrape the edges, and fully combine all the ingredients.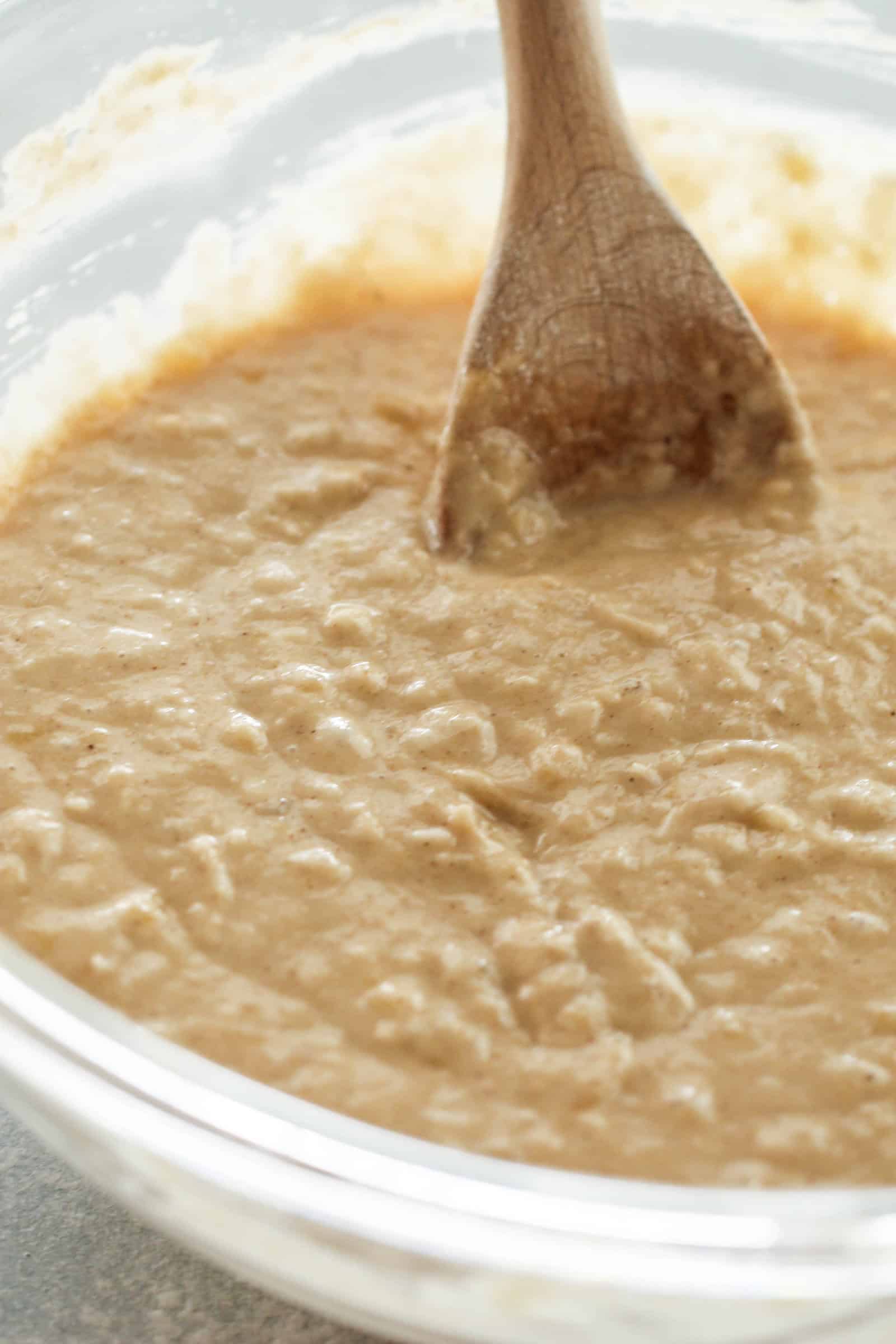 Pour the batter (about a spoonful) into each hole. You don't want them overflowing, just right below the top.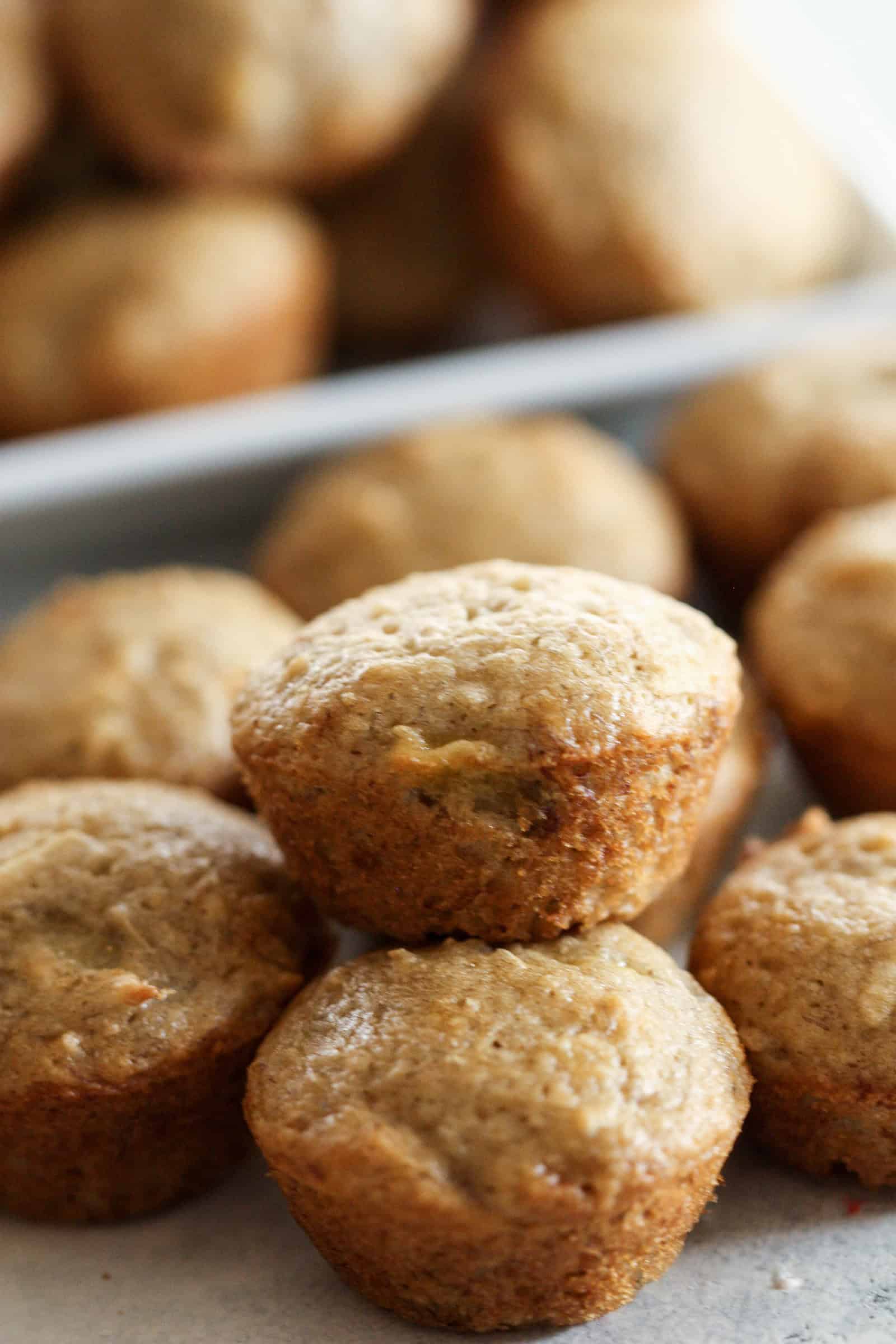 Bake and enjoy! These are seriously so delicious.