This Instant Pot Macaroni and Cheese will be your go-to recipe for cheesy pasta. It's so easy to make - you'll never want the boxed stuff again!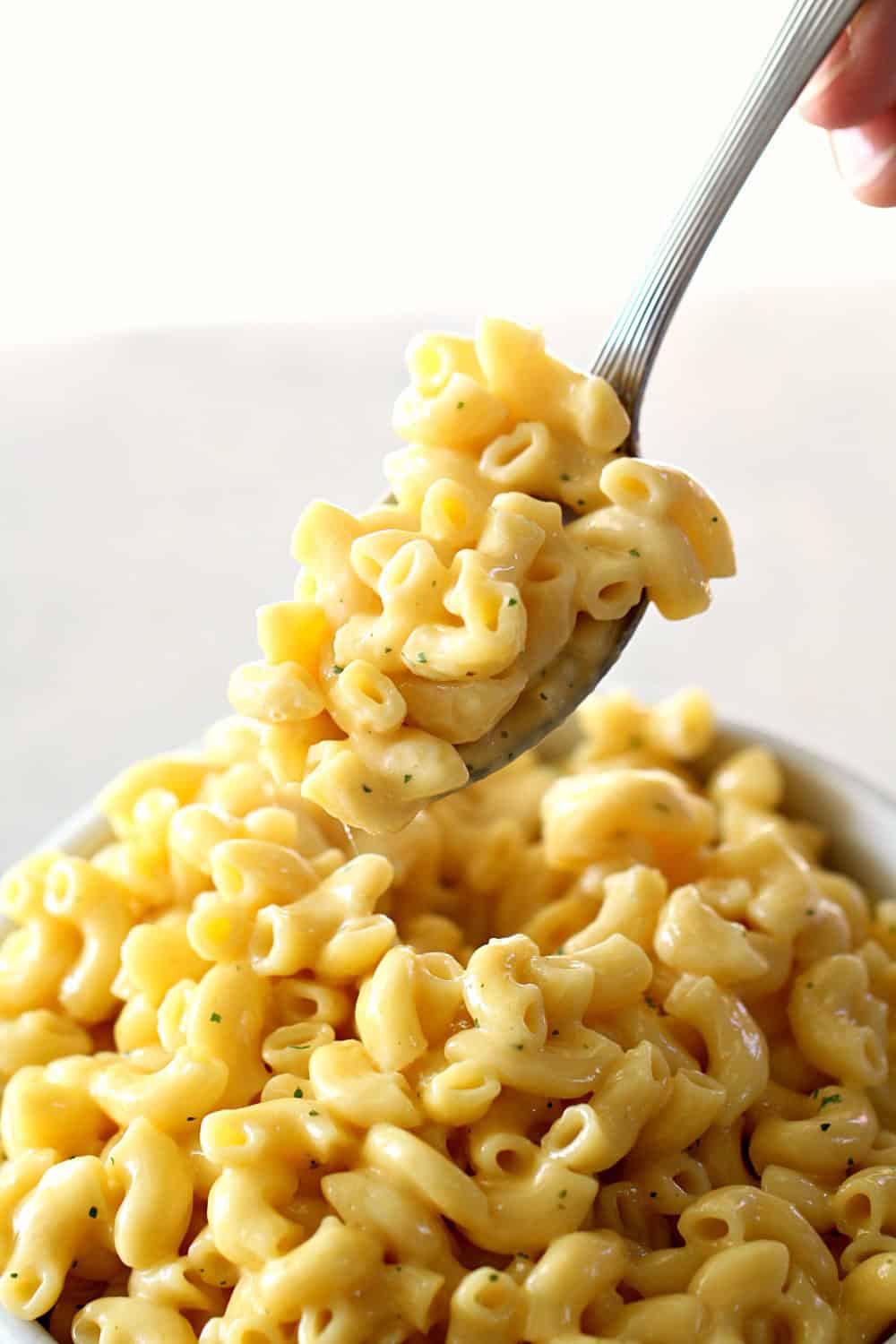 In our house, we love Instant Pot macaroni and cheese! All of the different kinds. Even the box kind if my husband is making it. 😉
When we came up with this amazingly simple Instant Pot idea for creamy macaroni and cheese, I fell in love! It's so great that I can just pour the noodles in, set the timer and no draining is required.
By making the macaroni in the Instant Pot, you cut down on not only the amount of time, but also the dishes to make mac and cheese. Both are wins in my book!
If you want to try out some more awesome macaroni recipes take a look at our Ground Beef and Macaroni Tomato Soup recipe, or our super delicious Cheeseburger Macaroni (my kid's favorite meal!) recipe, and another favorite, our Cheesy Macaroni Casserole recipe.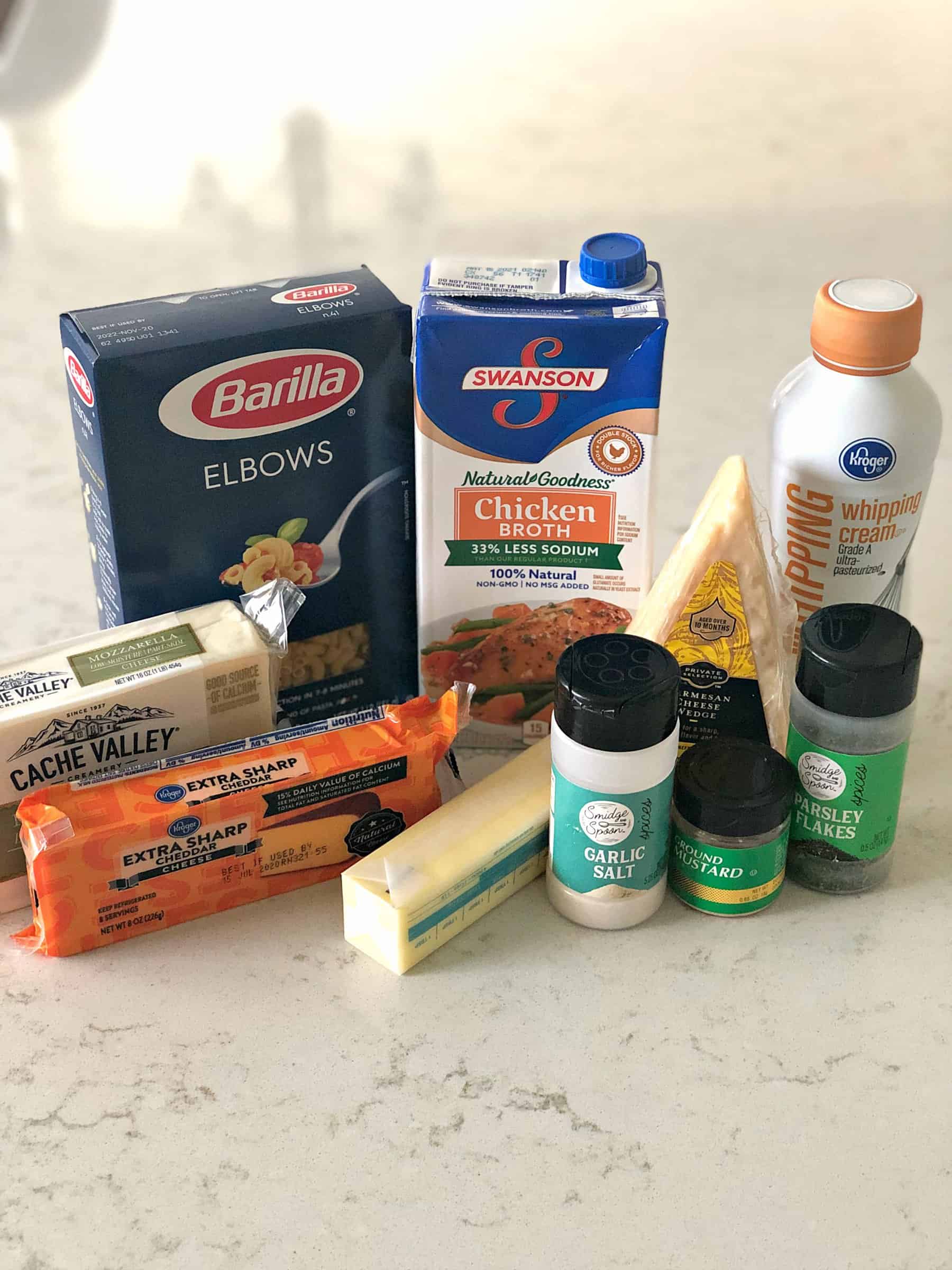 Here is everything that you will need for this easy creamy macaroni and cheese recipe!
Instant Pot Macaroni and Cheese ingredients:
Elbow macaroni noodles
Chicken broth
Butter
Salt
Whipping cream
Sharp cheddar cheese
Mozzarella cheese
Parmesan cheese
Garlic salt
Parsley
Dry Mustard
Related recipe: Don't have an instant pot? Try our Slow Cooker Mac and Cheese!
Don't put dairy ingredients in an Instant Pot!
When cooking dairy ingredients in the Instant Pot, it is a lot different than cooking them on the stove top, oven, microwave or in a slow cooker.
If a recipe calls for dairy ingredients, make sure to add them once you have cooked your food and depressurized your Instant Pot. The high heat and pressure can cause dairy and milk ingredients to scorch or to turn clumpy. No one likes clumpy food.
So for this Instant Pot Mac and Cheese make sure you add your milk AFTER your noodles have already cooked!
If you are new to the Instant Pot, read our list of 9 Instant Pot Don'ts HERE!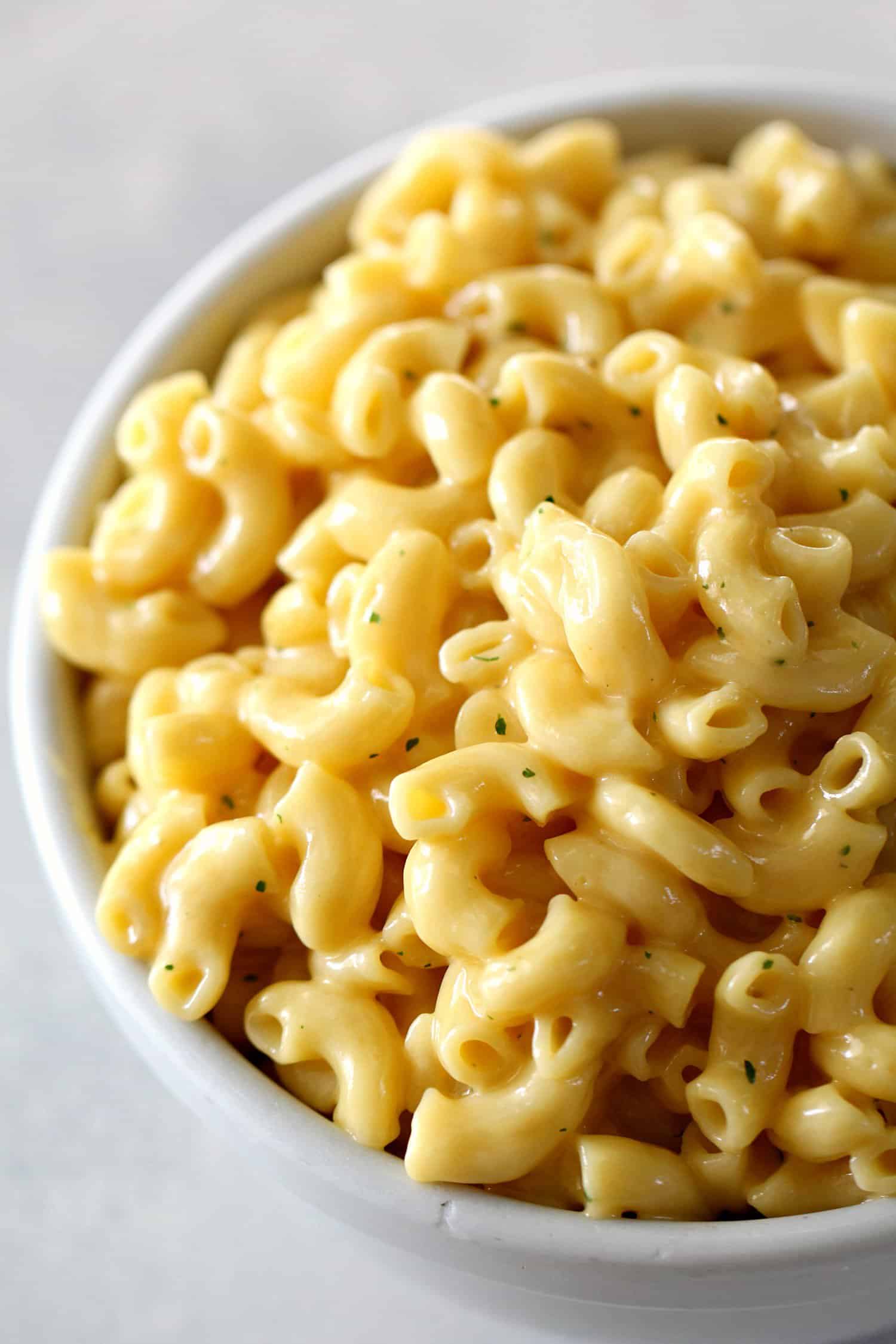 You will also need these items for this Instant Pot macaroni and cheese:
Instant Pot
Wooden spoon
Knife
Related Article: Do you have picky kids too? Check out these 20 Recipes for Picky Eaters!
Looking for an Instant Pot? What Instant Pot Should You Get?
I have the Instant Pot LUX 6 Quart 6-in-1 Programmable Pressure Cooker. It's basically 6 appliances in 1 – pressure cooker, rice cooker, saute, steamer, cake maker, and warmer. It is awesome!
I know there are so many different versions and sizes of the Instant Pot now that it can make it hard to choose "the right one".
If you are cooking for 1-2 people I would suggest the 3 Quart Instant Pot. If you are cooking for more, I would suggest the 6 quart or 8 quart.
This is the Instant Pot I have. I have a family of six and the 6 quart feeds us just fine! It is even the cheaper one and I love it! Find it HERE
If you want to make big meals or big cheesecakes, etc. I would highly suggest getting the 8 quart!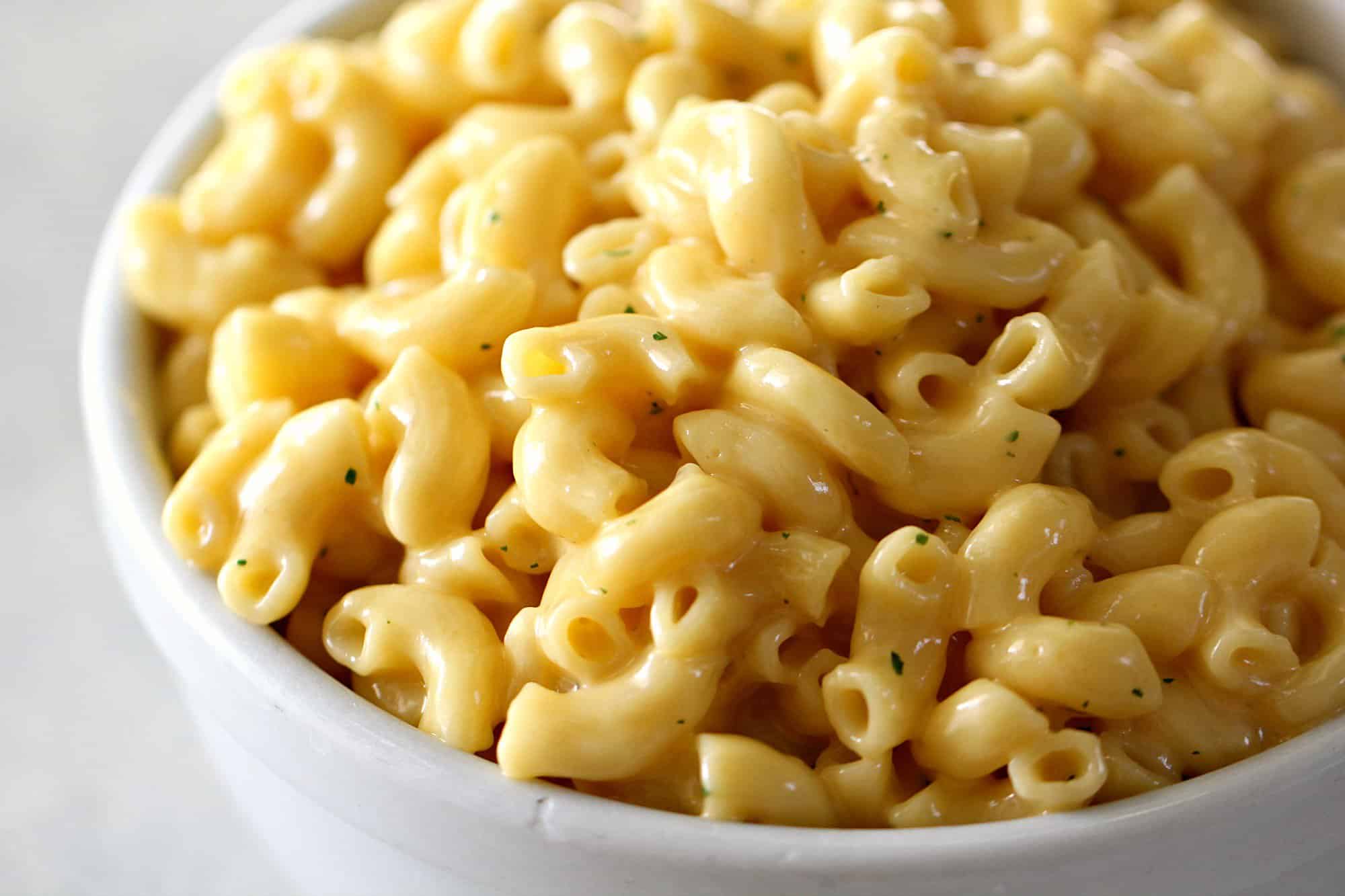 Let's begin making this popular Instant Pot macaroni and cheese recipe below!
Begin by having your Instant Pot on the counter and plugged in. Pour in the whole 16 oz box of macaroni noodles and then pour in the chicken broth over top.
TIP #1: If you do not have chicken broth, you can use water, it just won't have quite as much flavor.
Then, take the butter and cut it into small pieces and place it in the Instant Pot with the pasta and broth.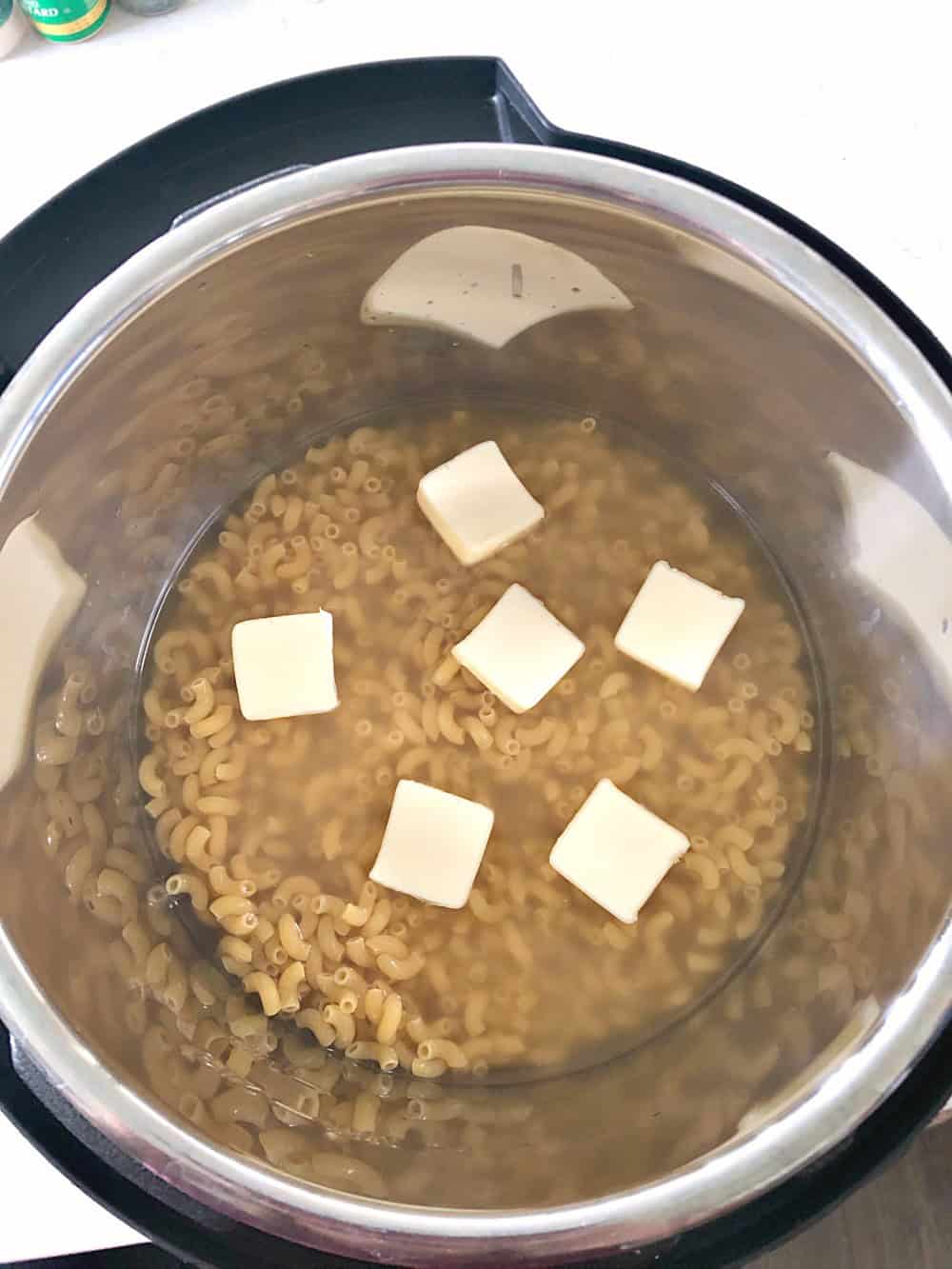 Now add in the salt with everything else in the Instant Pot.
Once you're finished with that, place the top on the Instant Pot and turn the valve to the "SEALING" position.
Next, press the "MANUAL" button and set the timer for 4 minutes and let the Instant Pot do it's thing.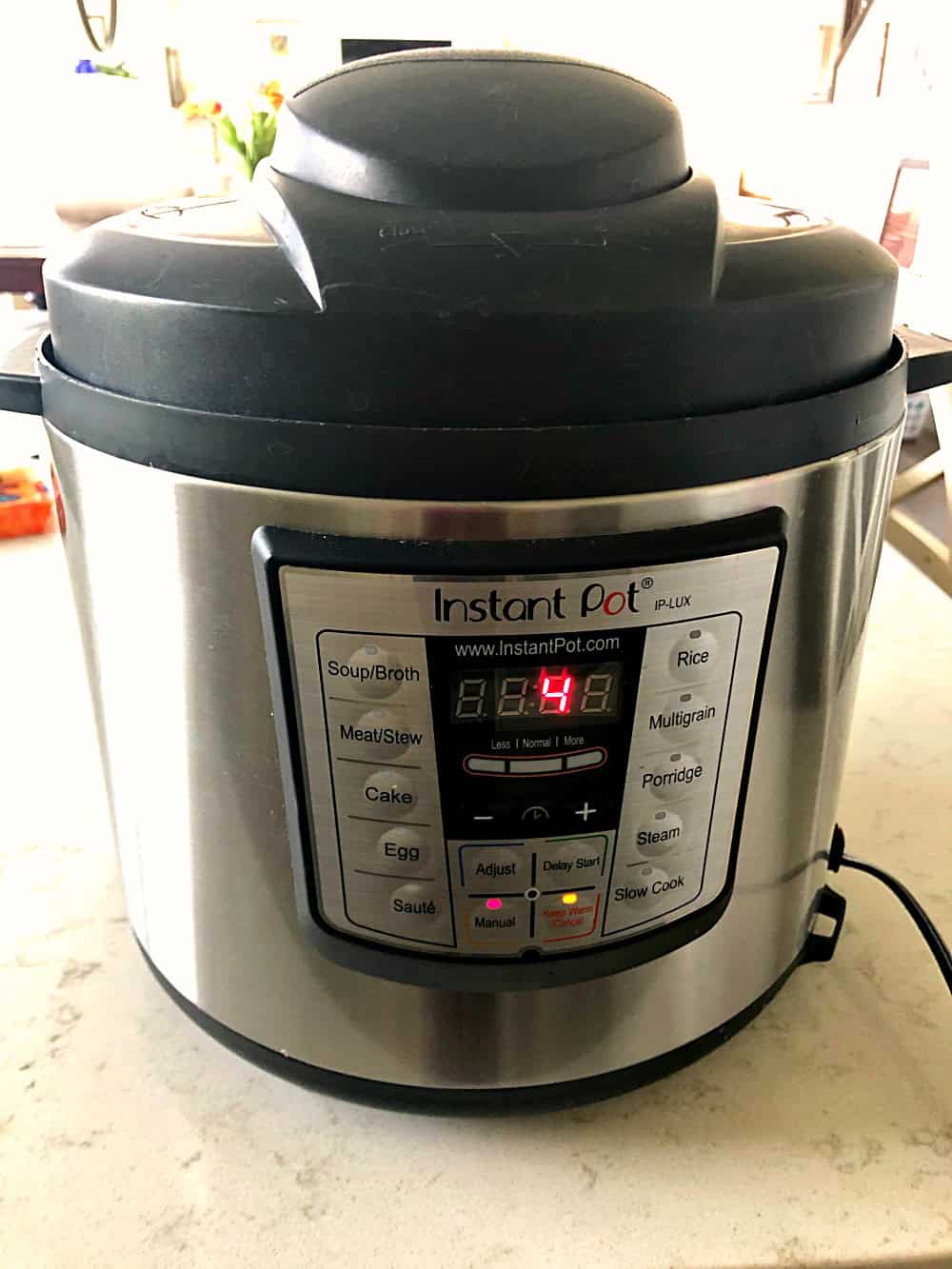 When the timer runs out, let the Instant Pot sit for another 5-minute natural release of the pressure. After that 5 minute mark, move the valve to the "VENTING" position to release the remaining pressure from the inner pot.
TIP #2: There might be some foam that comes out of the top. Just place a paper towel over top and wipe it off when it's done.
Now, remove the lid and add in the whipping cream, cheddar cheese, mozzarella cheese, and parmesan cheese.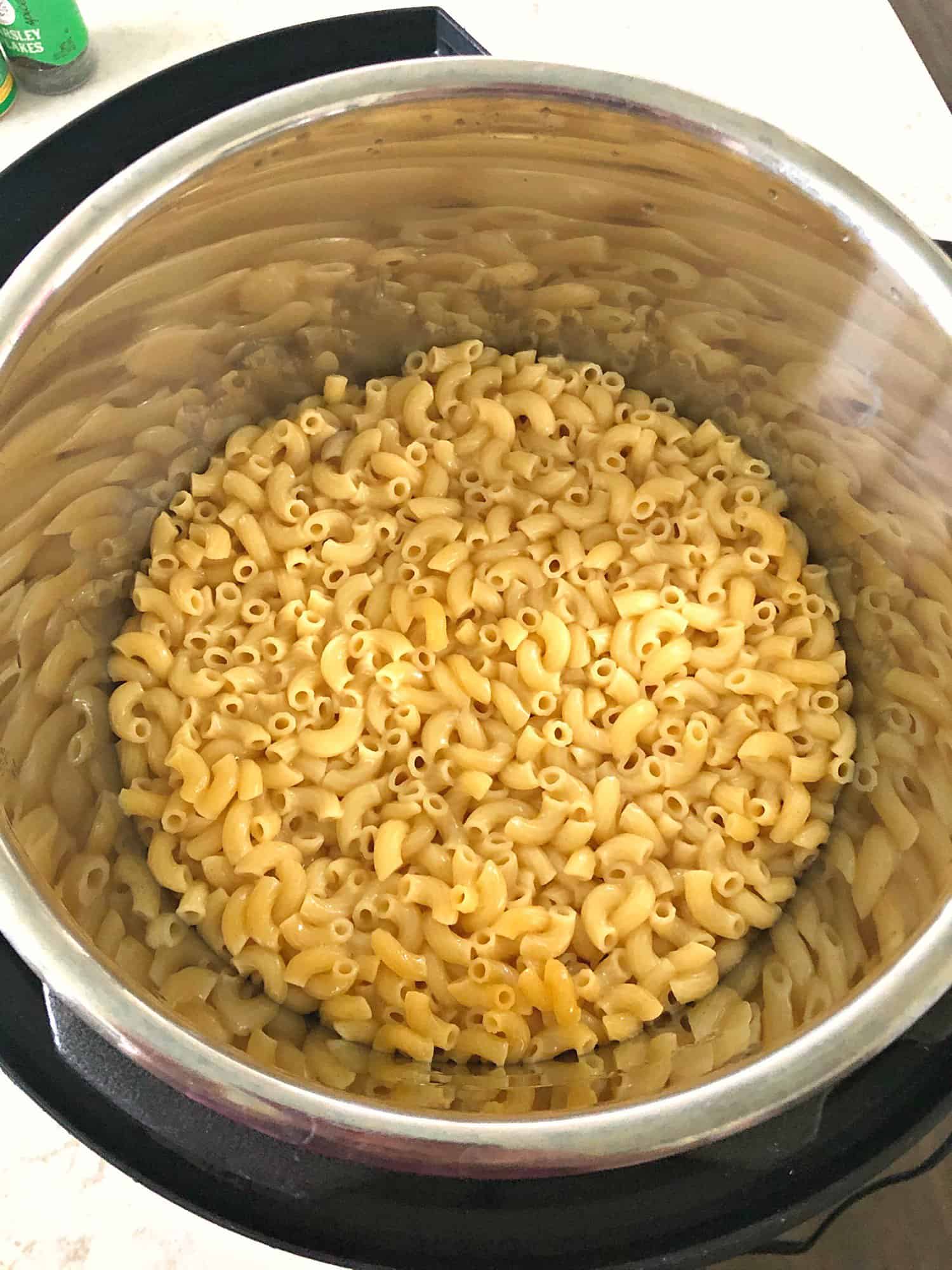 Then add in the garlic salt, parsley, and dry mustard and then mix everything together! Keep mixing until the cheese is melted and smooth.
Now just serve up this creamy mac and cheese, and enjoy!