If you are looking for the perfect summer side dish, this BBQ macaroni salad recipe is to die for. It is great for cookouts and get-togethers this summer with the wonderful BBQ flavors.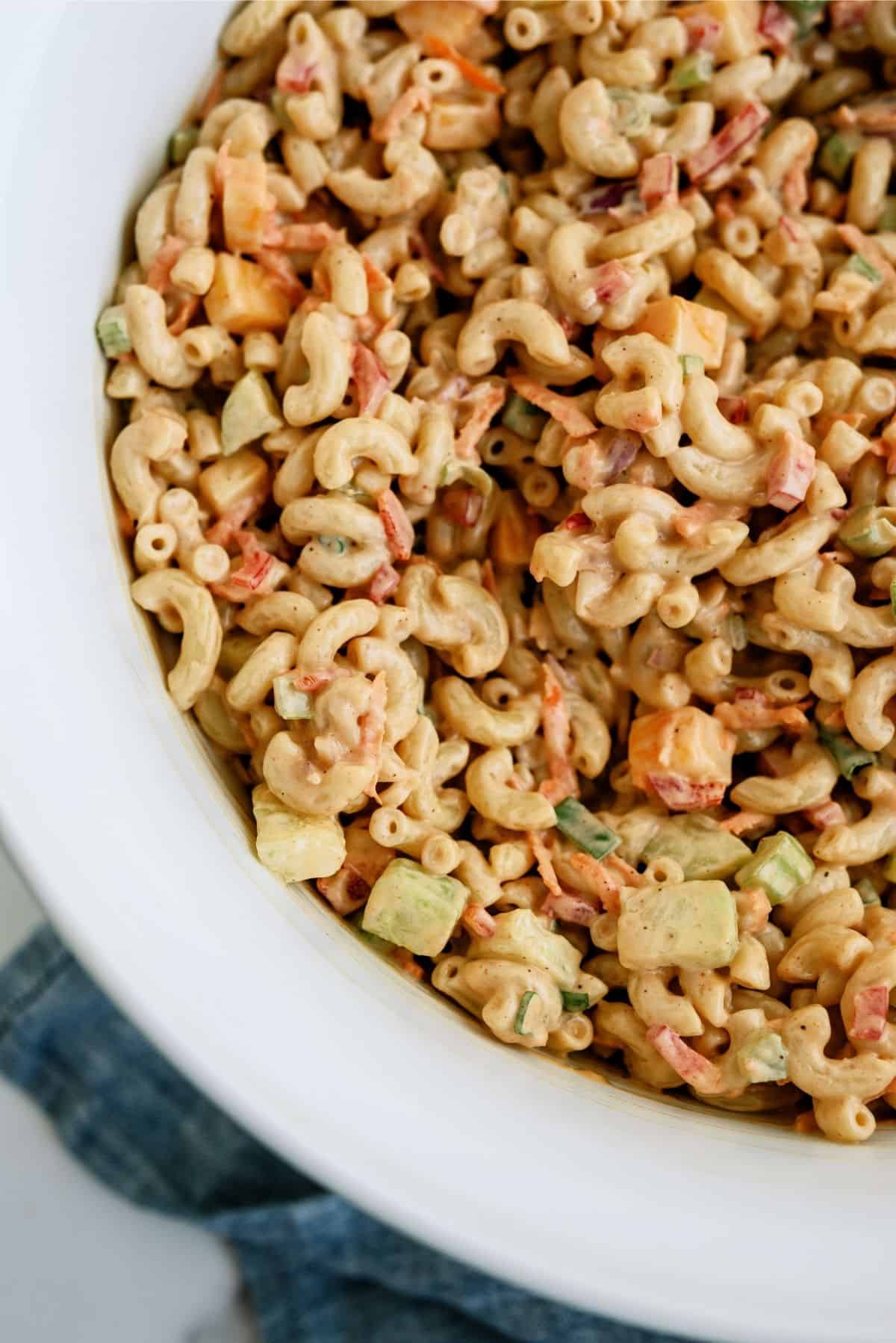 You can make a family dinner into a favorite family dinner with this BBQ macaroni salad recipe. It has a lot of flavor mixed with a deliciously creamy base and a little added crunch. It is the best macaroni salad recipe in my opinion.
One of my favorite things about this BBQ side dish recipe is that you can make it your own. Add more or less of one of the carrots, cucumbers, or green onion. Or you can even omit it if you know you'll like it better without it.
Changing the recipe to suit your family will not mess it up, just makes it even tastier. If you are making this for a group you know that likes things spicy, you can even ramp up the spice a little bit by adding more chili powder or hot sauce.
Don't stop with just this amazing macaroni salad, make sure you take a look at our Best Creamy Pasta Salad Recipe, Cheesy Bacon Ranch Pasta Salad Recipe, and Pizza Pasta Salad Recipe for great summer side dishes.
Related Recipe: Try our kids' favorite dinner! The BEST Cheeseburger Macaroni Recipe HERE!
Ingredients Needed For Our BBQ Macaroni Salad Recipe:
Elbow Macaroni
Mayonnaise
BBQ Sauce
Garlic powder
Chili powder
Hot sauce
Apple cider vinegar
Finely chopped red bell pepper
Finely chopped celery
Cubed cucumber
Shredded carrots
Chopped green onion
Chopped purple onion
Colby jack cheese
How To Make Our BBQ Macaroni Salad Recipe:
Start by cutting up the red bell pepper, celery stalk, cucumbers, green onion, purple onion, and colby jack cheese.
Once that is done, set them aside until later.
Then, cook the macaroni noodles according to the directions on the packaging.
After the noodles are done cooking, drain the water with a colander and then rinse the noodles with cold water and let them drain again.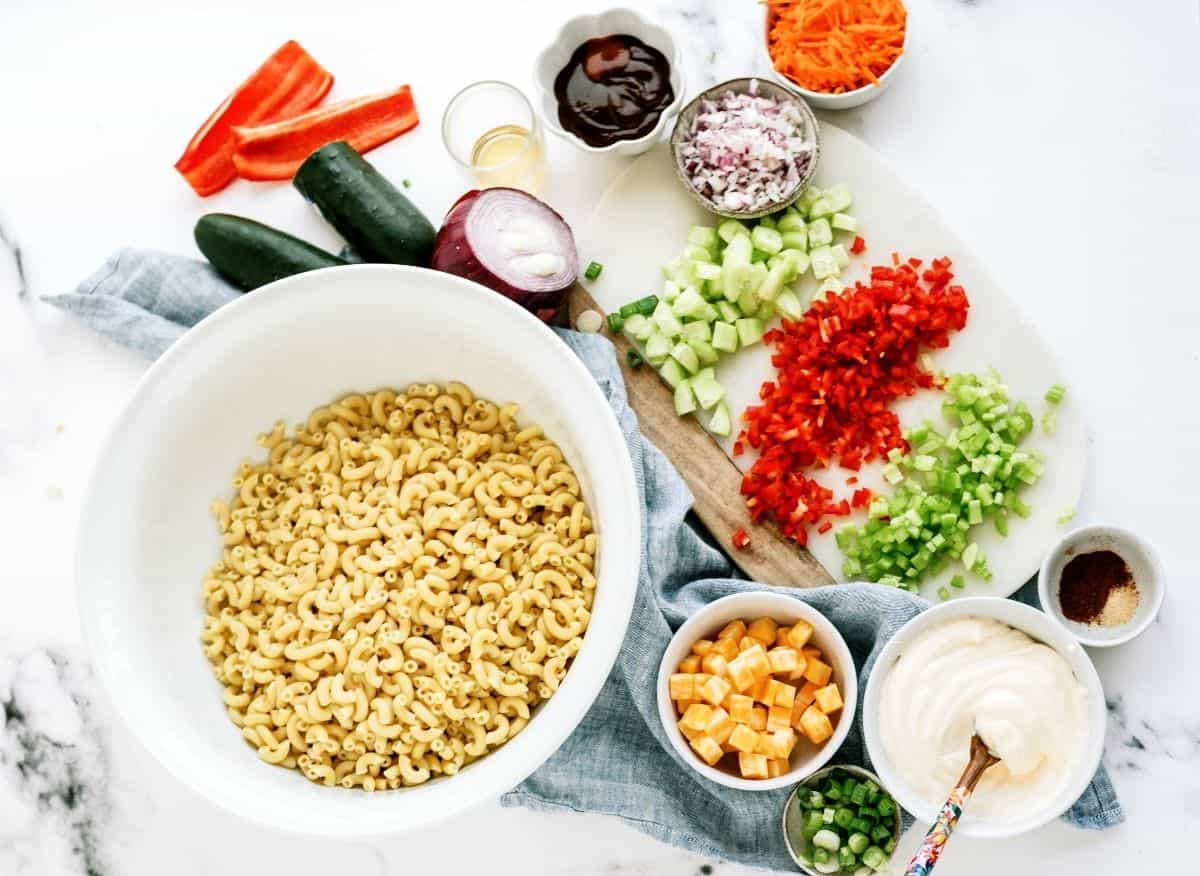 NOTE: By washing the noodles in cold water, this will stop the cooking process and keep the noodles the consistency you want for macaroni salad.
When you are done cooking the noodles, use a large mixing bowl and combine the mayo, BBQ sauce, garlic powder, chili powder, hot sauce, and apple cider vinegar in the bowl.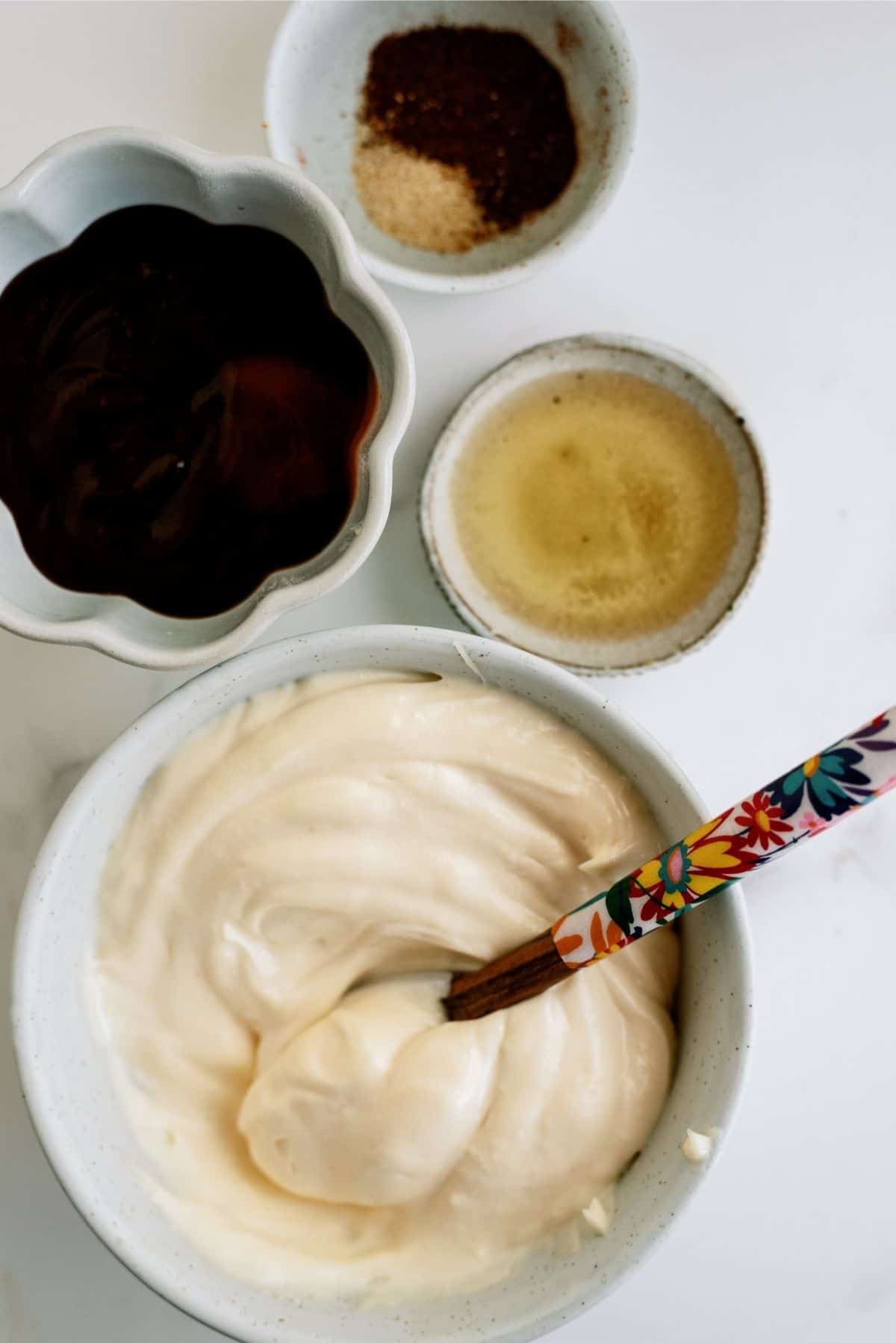 Mix it all together well to form the creamy base for the salad.
Next, add in the cool and rinsed noodles, and all of the chopped vegetables and cheese.
Give it a good mix until all of the pasta is coated in the sauce.
Now, just store the salad in the refrigerator for at least an hour before serving for the best results.
Related Recipe: Try another favorite BBQ Side, our Easy Homemade Cornbread!
To Make The Best Macaroni Salad You Will Need:
Cutting board
Knife
Large mixing bowl
Medium pot
Wooden spoon
Colander (THIS is a great one!)