These Instant Pot Chili Beef Burritos are stuffed with tender, flavorful meat and topped with a tasty sauce. You won't want to pass up this "enchilada style" burrito.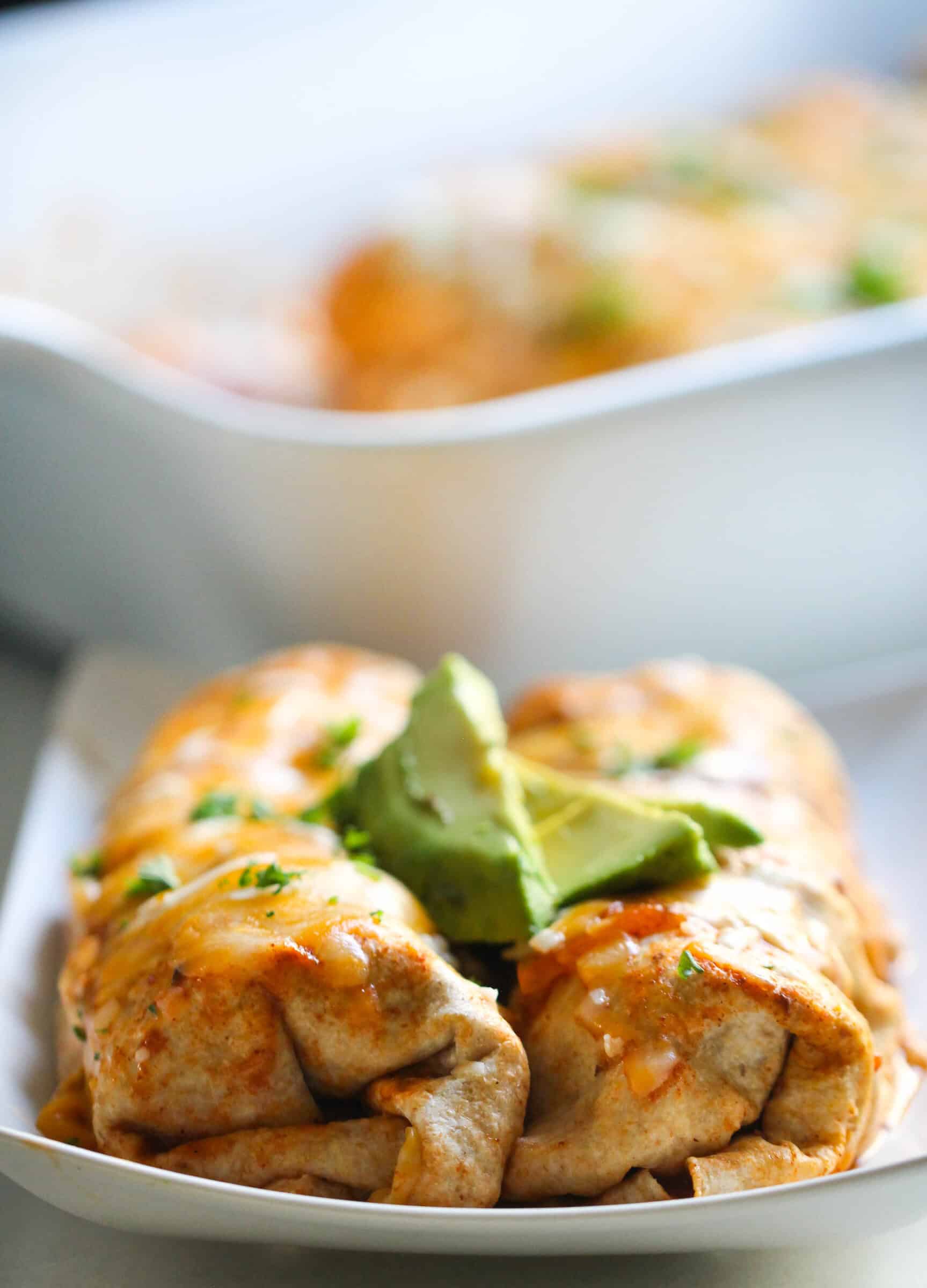 The Instant Pot is a great kitchen tool for making tender, flavorful meats. We take advantage of that with these Instant Pot Chili Beef Burritos.
We cook them in the sauce and then use the sauce to top the burritos "enchilada style." It's a great recipe to make for family and friends.
Pair it with a tasty guacamole, some chips and salsa, and you have a top notch Mexican dinner.

How to make Instant Pot Chili Beef Burritos:
In this recipe, we'll start by making the meat in the Instant Pot. Then, we'll top them with sauce and cheese before finishing them off under the broiler.
First, put the beef, chicken broth, enchilada sauce, bouillon cubes, onion, green chiles, chipotle pepper sauce, cumin, oregano, and salt and pepper into Instant Pot.
Lock the lid in place and turn the knob to sealing, not venting. Press the Manual or Pressure Cook button and set for 25 minutes.
When the Instant Pot is done cooking, natural release and then carefully remove the lid. The beef will be very tender and flake when stirred.
Next, turn the oven on broil.
On an oven-proof plate or baking pan, lay out a tortilla. Place about 1/2 cup of the meat (drained by using a slotted spoon) on the tortilla. Add a spoonful or two of beans. Roll into a burrito.
Pour some of the remaining sauce from the Instant Pot over the burritos to cover them and top with cheese.
Broil until cheese is bubbly, about 2-4 minutes. Watch them carefully, to make sure they don't overcook.

Burritos like these, that are served with sauce and cheese on top are "enchilada style" burritos. And boy are they tasty!
But if you would rather eat your burrito with your hands instead of a fork, or it you are afraid of the mess, you can also add the sauce and cheese inside the burrito. Just beware! The sauce has a tendency to find it's way out!