An easy cake mix cookie bottom, topped with creamy mint frosting and covered with a perfect chocolate ganache.
These Grasshopper Mint Chocolate Cake Mix Cookies are a delicious combination of mint and chocolate – and the color makes it perfect for celebrating St. Patrick's Day (or even Christmas).
But we really love them anytime of the year. These cookies may look complicated, but they are fairly simple to throw together.
A chocolatey bottom, topped with creamy mint frosting and the ultimate ganache. Want to know our secret for making them so simple? Using a cake mix!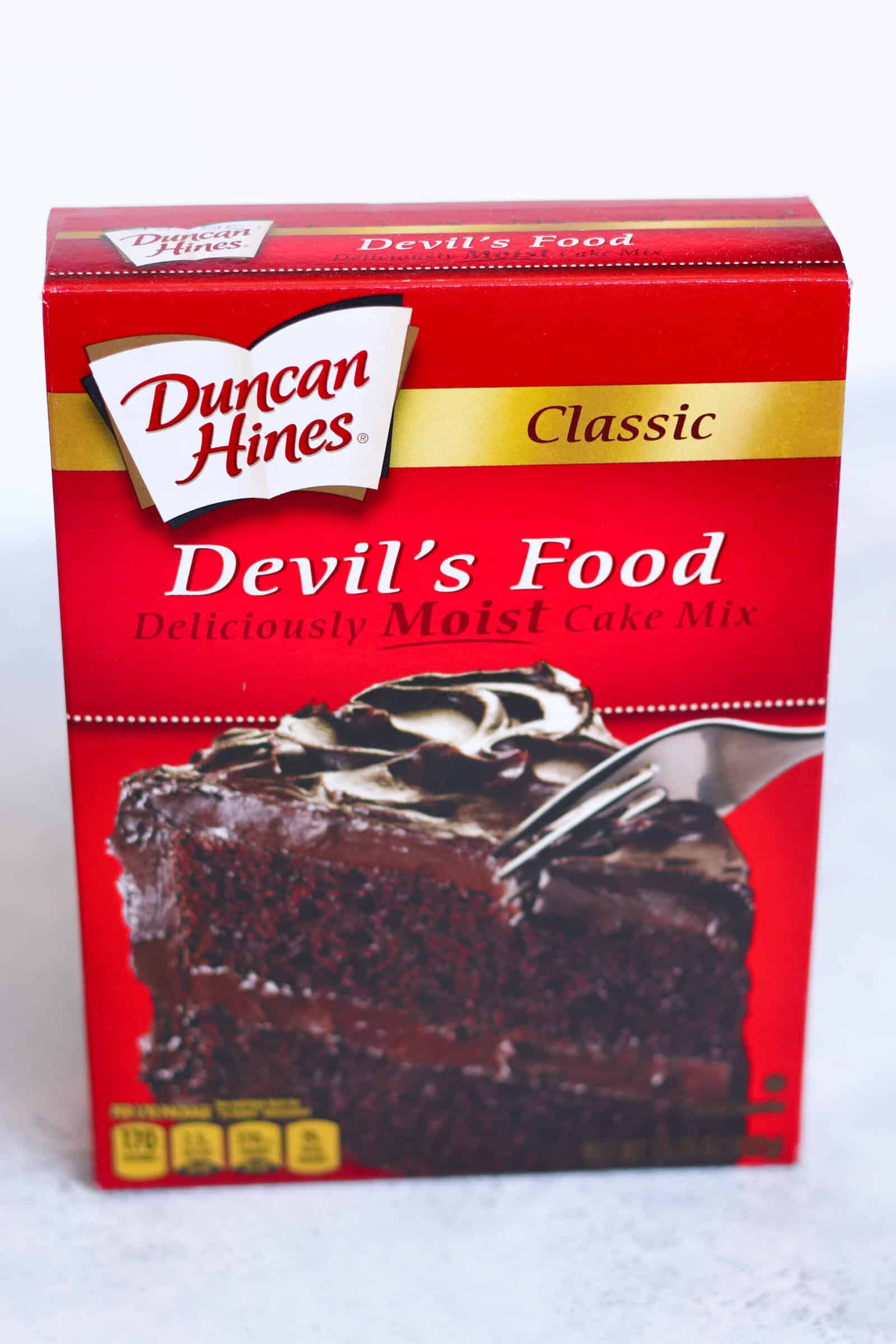 Using a cake mix to make the cookie bottom cuts the time in half, and makes a delicious, chewy cookie every time.
How to make Mint Grasshopper Chocolate Cookies:
Mix cake mix, oil, and eggs together (do not follow the directions on the back of the cake mix- disregard them completely. You're only using the powder mixture from the box).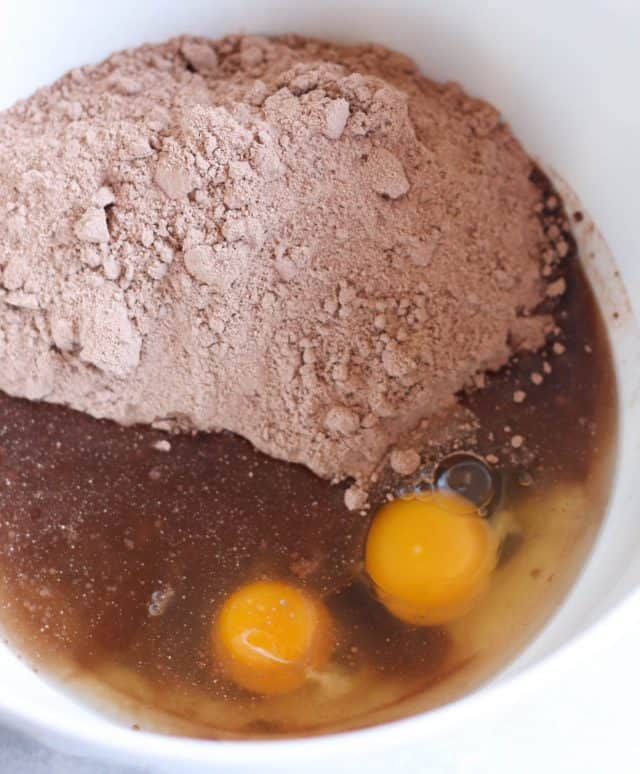 Drop spoonfuls of the dough onto baking sheet. Bake at 350 degrees for 6-9 minutes (don't cook any longer than that! You don't want them to be overdone!). Let cookies cool completely.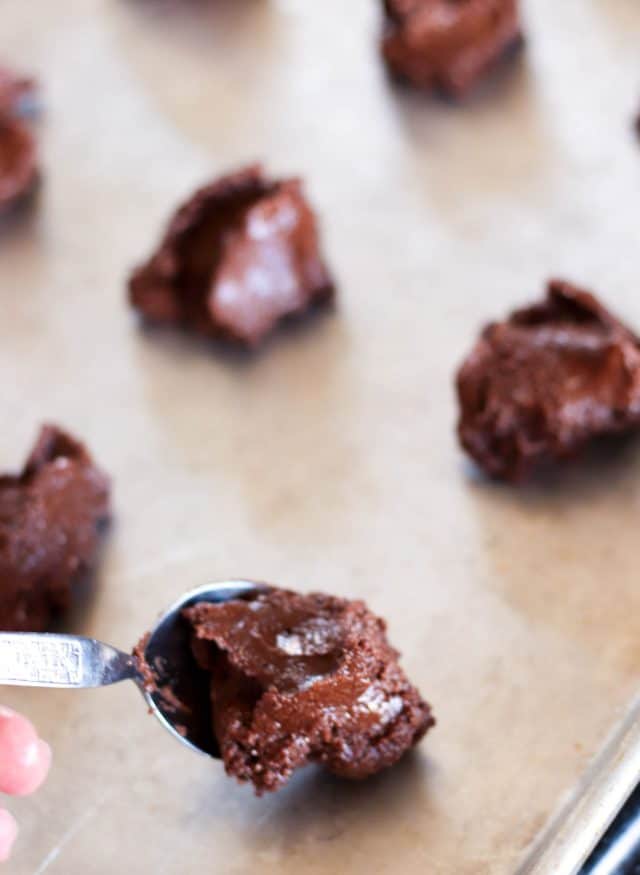 Mix together all the ingredients for the frosting. You can add more or less powdered sugar until you get the consistency you like. Spread on top of each cooled cookie.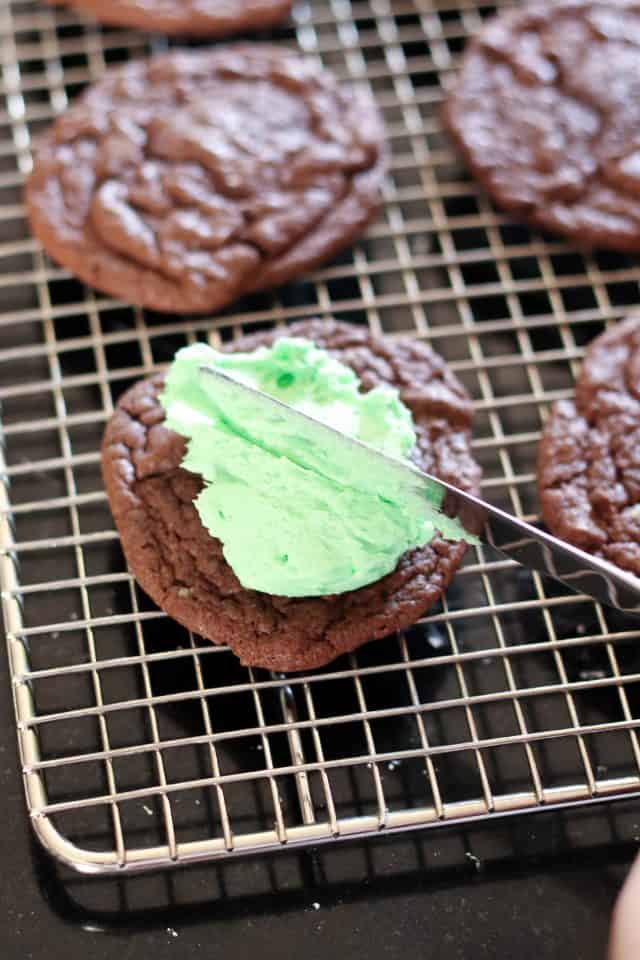 To make the ganache, melt chocolate chips and butter together in a double boiler OR in a microwave. If you're using a microwave, melt in 30-second intervals, stirring between each one, until the chocolate is completely melted. Spread melted chocolate on each cookie. I have found that it works best to use the back of a spoon to spread the chocolate around.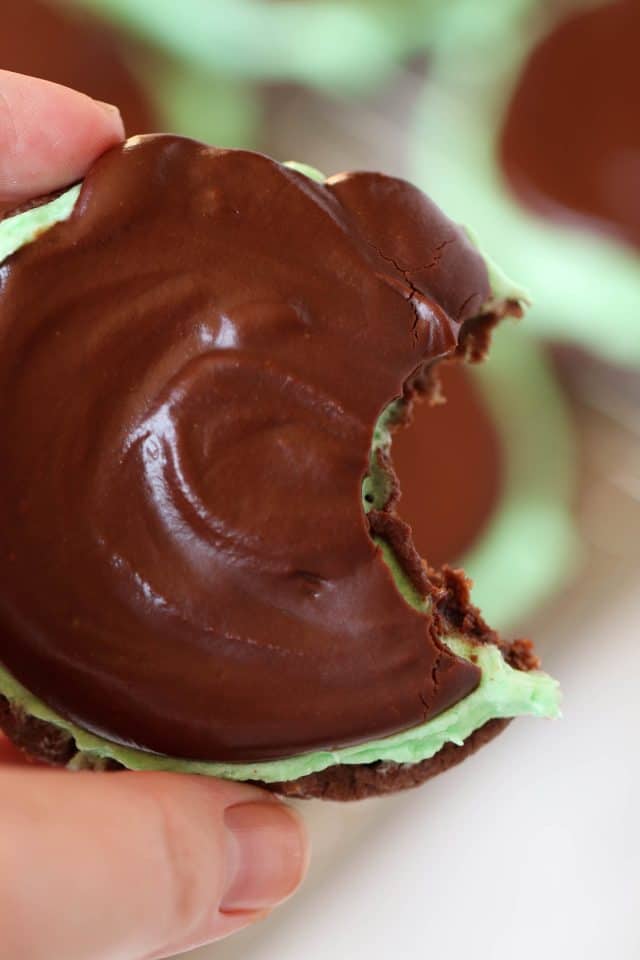 Let the chocolate harden, then serve.