These Chocolate Marshmallow Brownie Cookies are easy to make and full of chocolatey flavor. They come together quickly and taste absolutely delicious.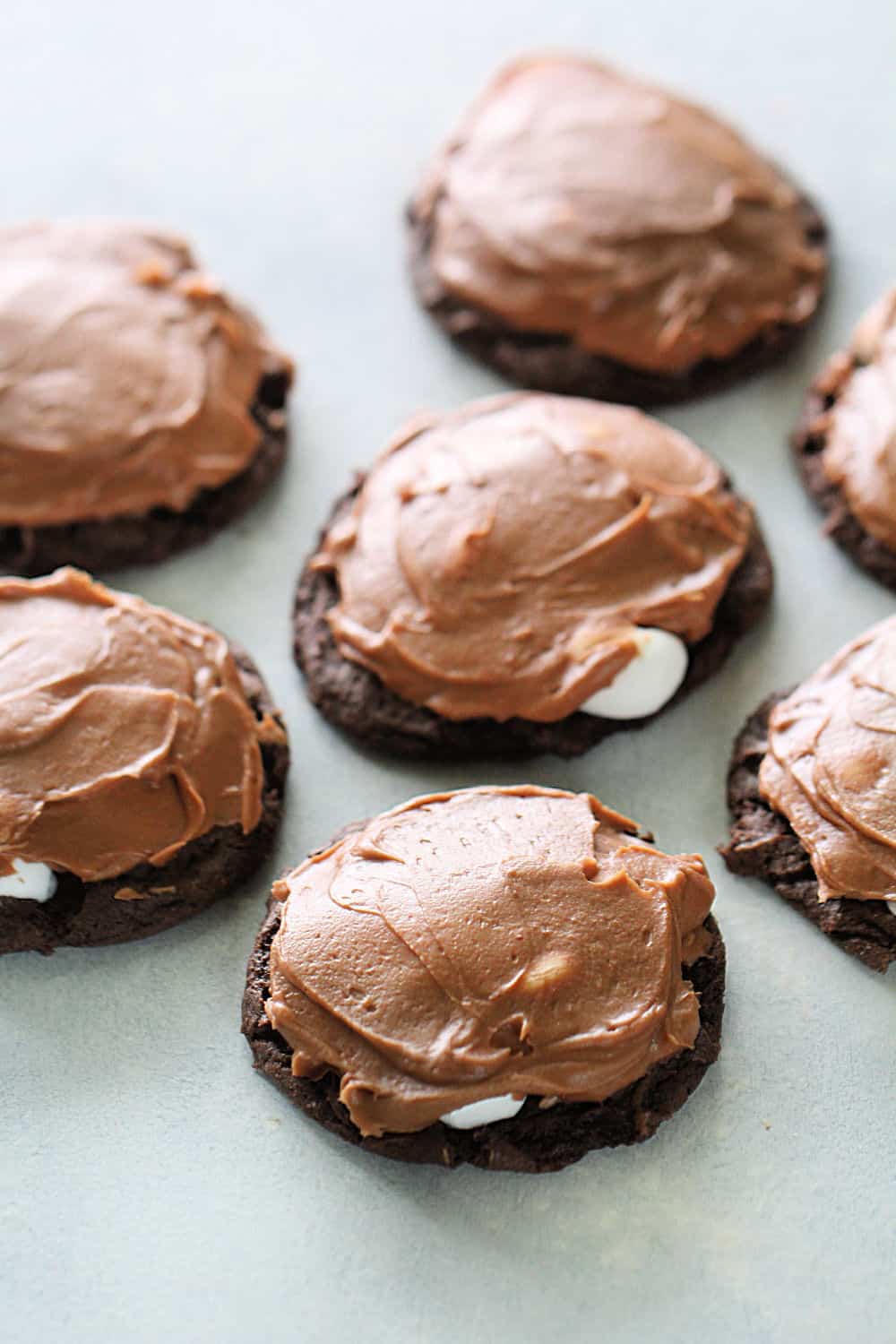 What's better then a Chocolate Marshmallow Brownie Cookies?!
These cookies are so rich and chocolatey . . . and because they are made with a cake mix, they are so easy to make!
Do these cookies freeze well?
These recipes freeze great.
We recommend putting them in an airtight storage container, or a thick ziplock bag, with all the air sucked out of it.
We recommend only freezing them for a month at the longest. To thaw them, we recommend placing them in the fridge or on the counter, 24 hours before serving.
We wouldn't recommend microwaving them because it will ruin the texture of the frosting and marshmallows.
Related Recipe: We love these Caramel Marshmallow Rice Krispie Balls, they are so easy to make!