This Slow Cooker Chicken Cordon Bleu recipe is quick, simple, delicious and tastes absolutely amazing. If you are in a dinner rut, this is the perfect recipe to switch it up, and the entire family will love it.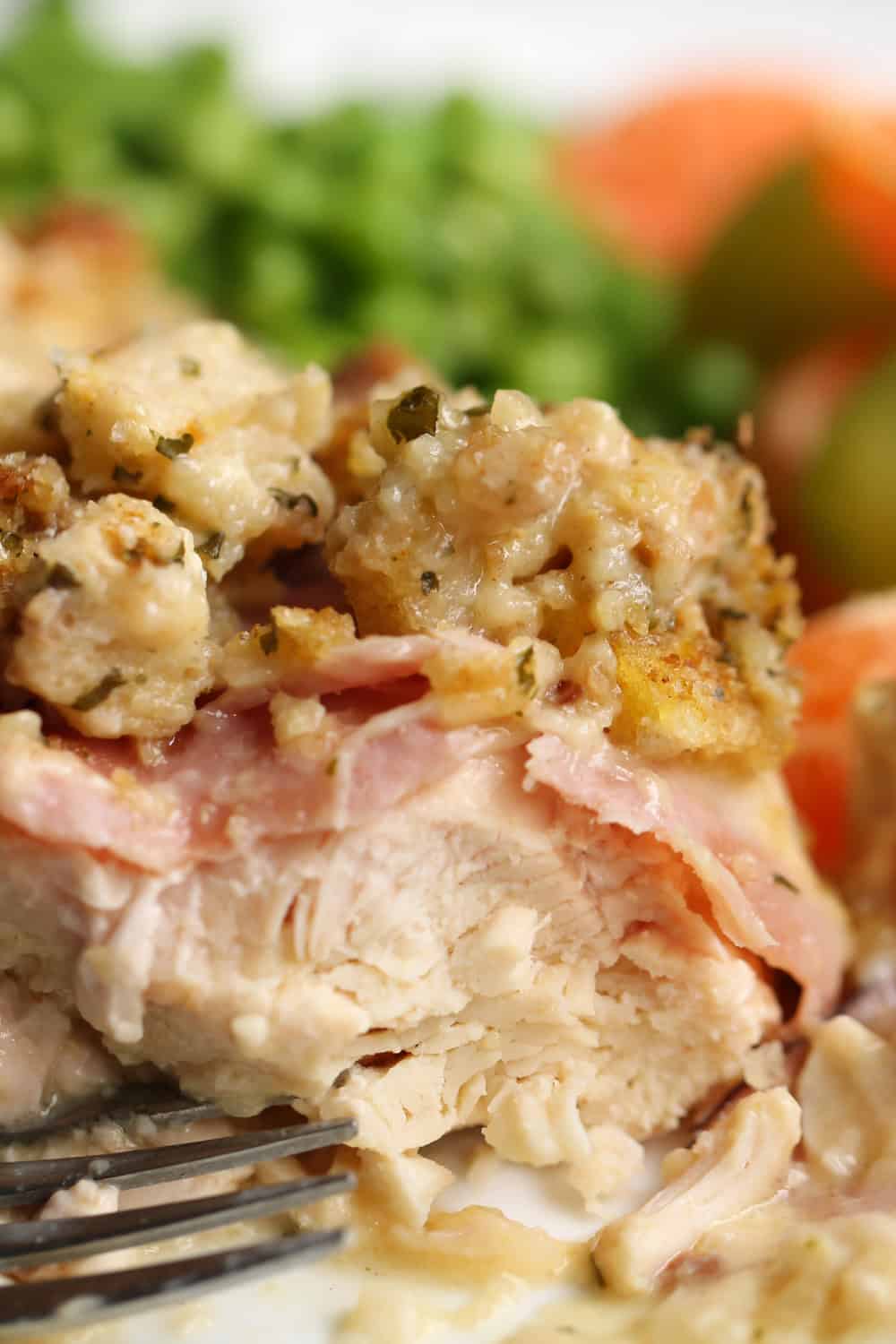 Our Slow Cooker Chicken Cordon Bleu will become your go-to crock pot recipe.
Our family loves chicken cordon bleu, but being a busy mom, I decided to find an easier way we could enjoy it.
So we came up with this amazing slow cooker method.
This recipe is so simple to make and tastes like you've spent all day in the kitchen.
Most Chicken Cordon Bleu recipes are baked in the oven (we have a delicious oven-baked recipe Chicken Cordon Bleu if you would rather try that!).
This recipe doesn't take a lot of ingredients, and you really can't go wrong in preparing it.
Follow these step by step instructions and you can enjoy a delicious slow cooker chicken cordon bleu dinner in a few hours.
Ingredients needed for Slow Cooker Chicken Cordon Bleu:
cream of chicken soup
milk
chicken breasts (mine were frozen)
sliced deli ham
sliced Swiss cheese
herbed dry bread stuffing mix (I used Stove Top)
butter