This Creamy Yogurt Fresh Fruit Salad is a family favorite. It is so easy to make, and everyone says how it is the BEST fruit salad they have had. It goes with almost every dish in the summer!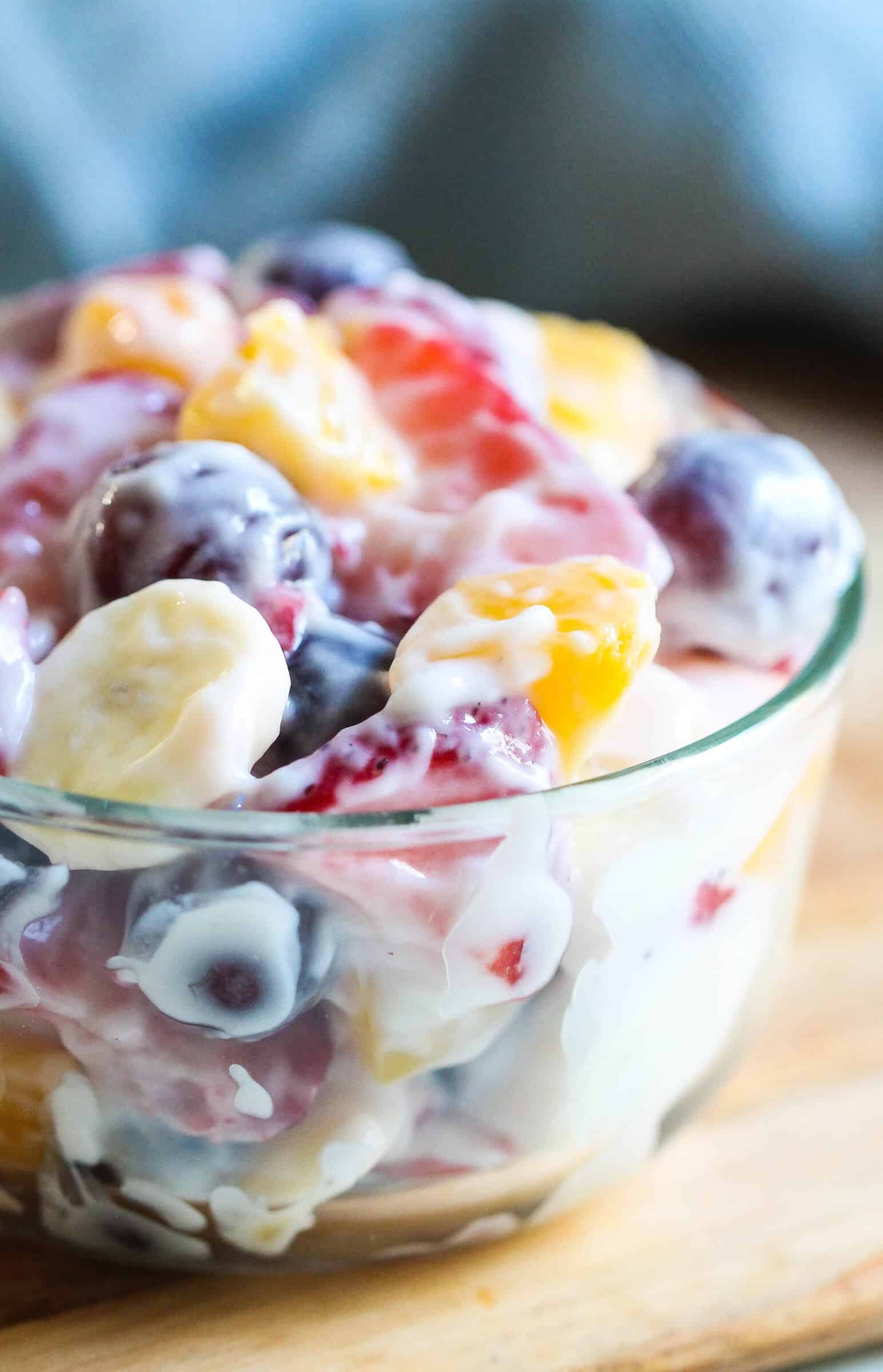 This is an easy side dish that you can throw together right before dinner. One of the saddest things about summer ending is that you don't have access to as many delicious fruits; thankfully this salad can be adapted to whatever fruit is in season.
This fruit salad is so easy to make. It is inexpensive, quick, and a family favorite. Whenever I need a quick side dish, this is my go to. I did use canned peaches but real ones taste amazing in this recipe!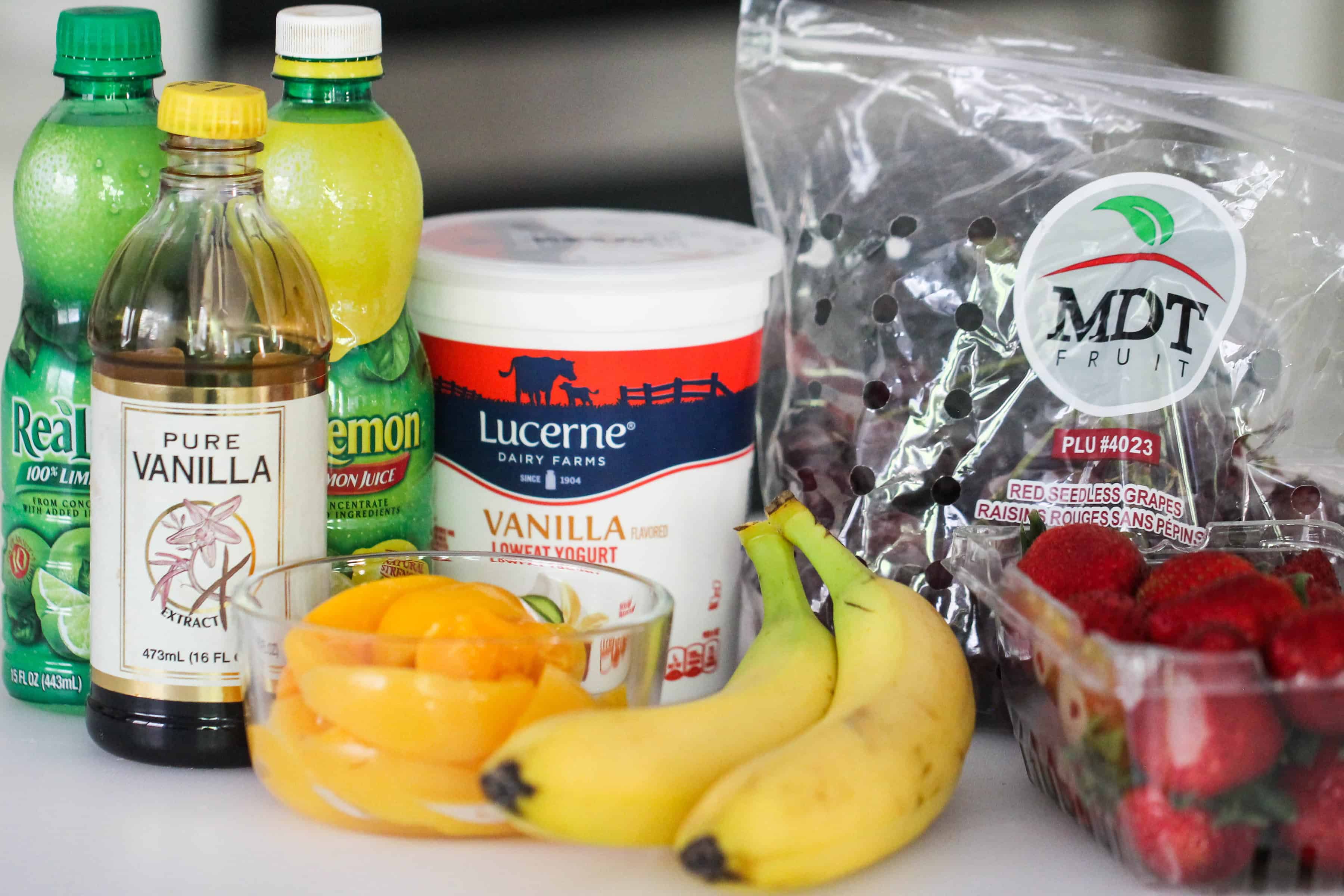 How to make Creamy Yogurt Fresh Fruit Salad:
Step 1: Mix together the prepared fruit in a large bowl. We did strawberries, peaches, bananas, and red seedless grapes.
You can do any fruit that is in season, but these fruits go great together.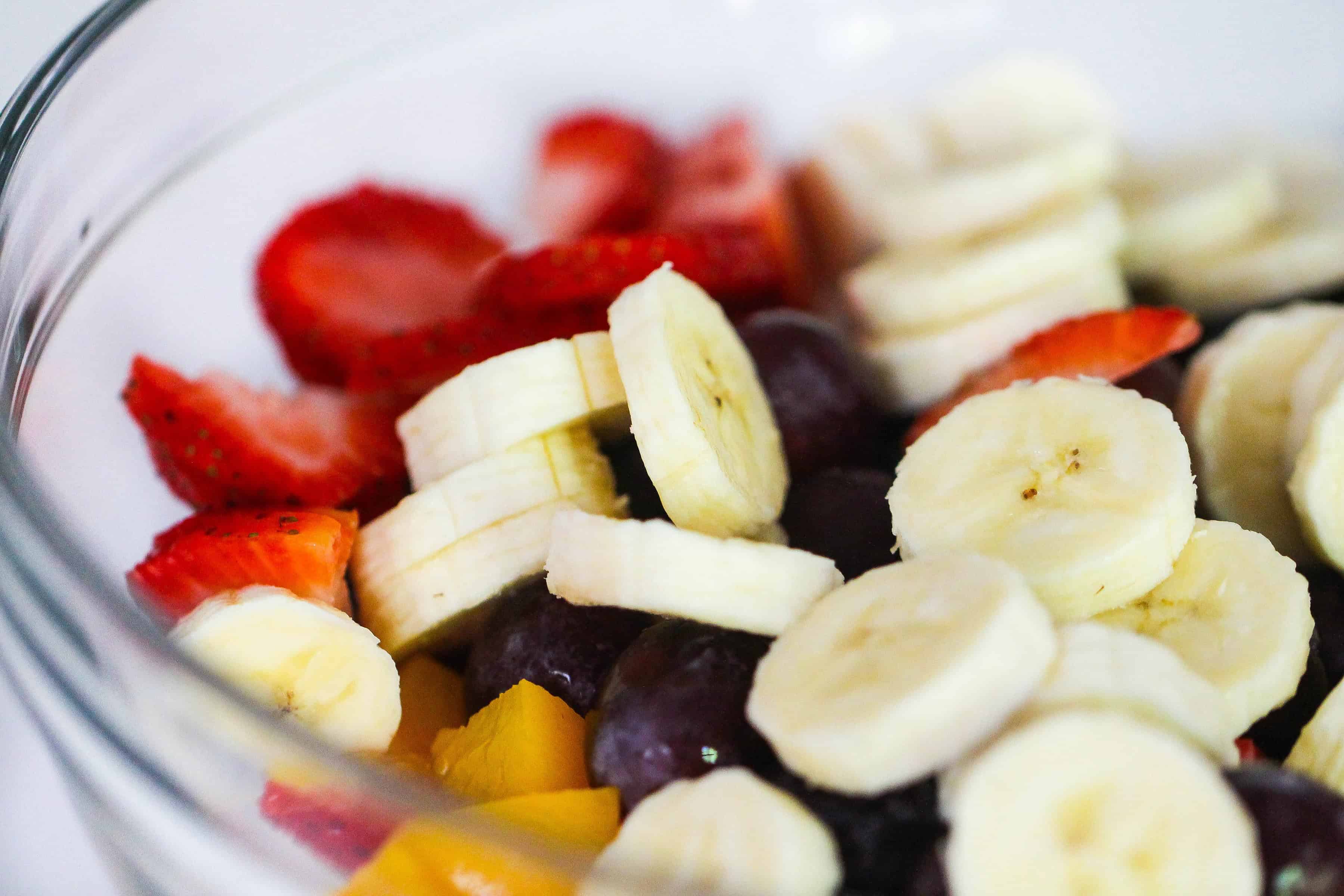 Step 2: Gently mix in 2 Tablespoons of lime juice to keep the fruit from browning.
Step 3: In a separate small bowl, mix together yogurt, lemon juice, sugar, and vanilla.
Step 4: Add yogurt mixture to the prepared fruit mix until well combined.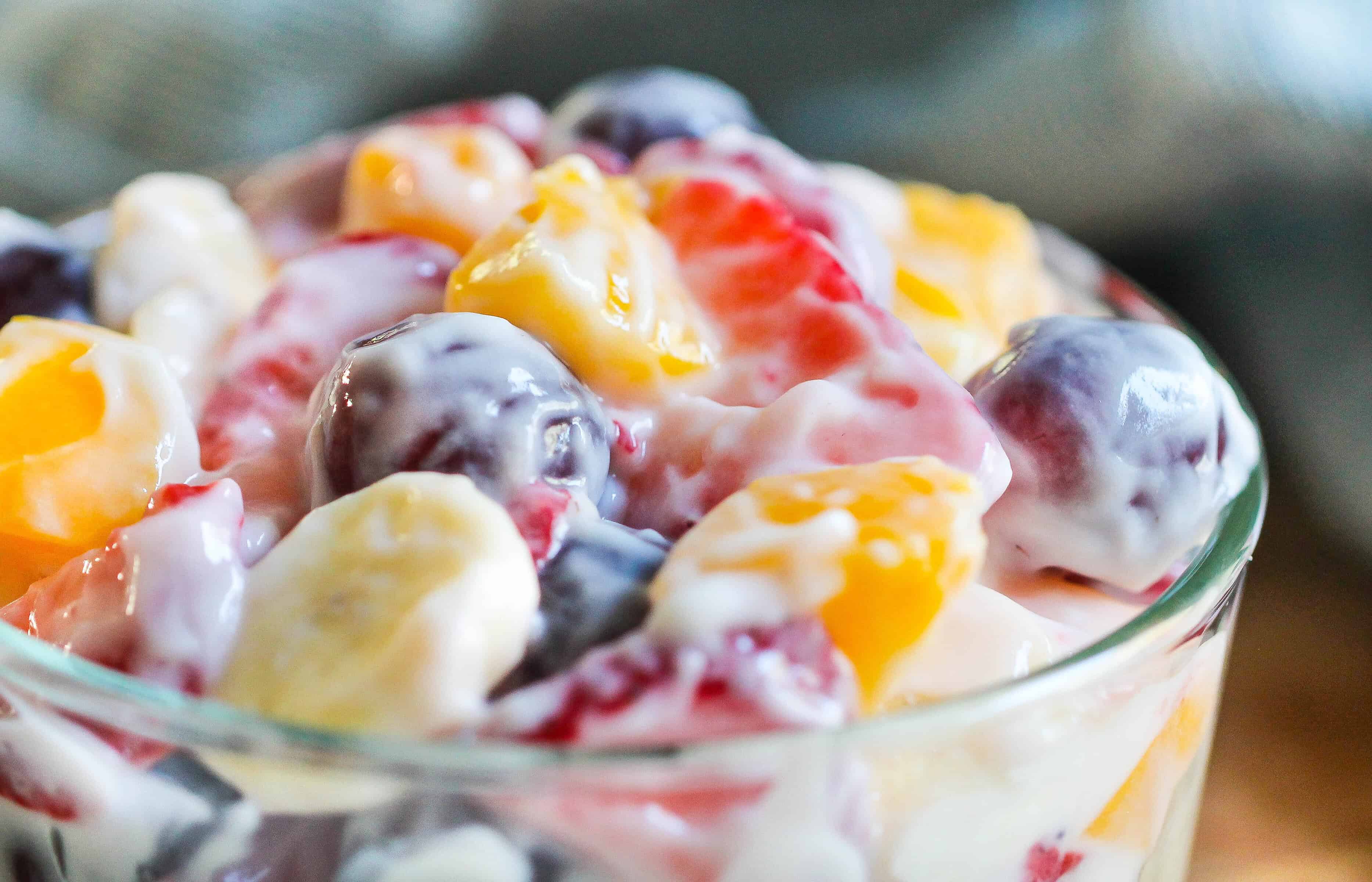 Can I make this Creamy Yogurt Fresh Fruit Salad ahead of time?
You can make this recipe ahead of time. However, we recommend not adding the bananas until serving. We would not recommend making this more than one day ahead of time.
Even if you add lemon juice, your bananas will lose their texture and get soggy. We have found this recipe works best when you make it ahead of time, if you add the yogurt mixture and bananas right before serving.
Also keep it in an airtight container in a fridge. You don't want any extra moisture getting in.