If you have ever had Pizza Factory breadsticks, then you need to make this homemade Pizza Factory Breadsticks recipe! They are basically identical to the original breadsticks, and so simple to make.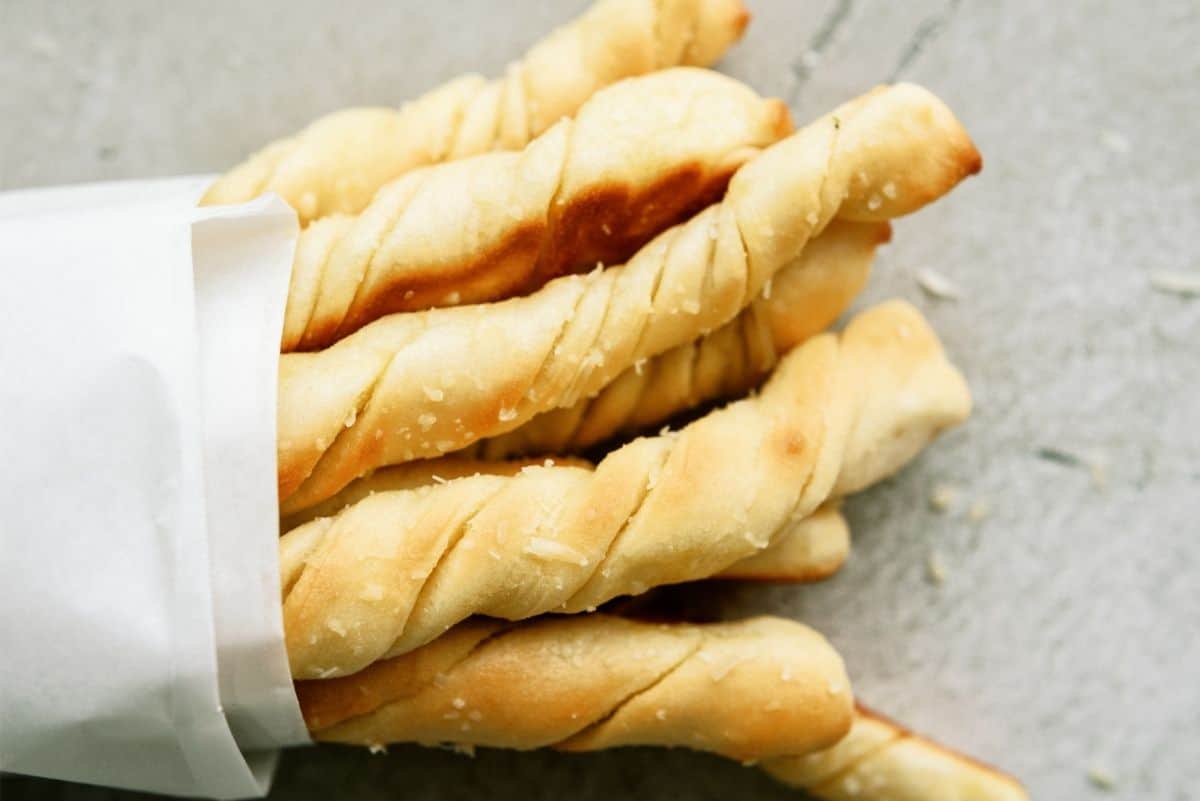 Homemade Pizza Factory breadsticks is one of our favorite Pizza Factory copycat recipes. It is a fail proof recipe, that you can make at home and feel like are you actually eating there.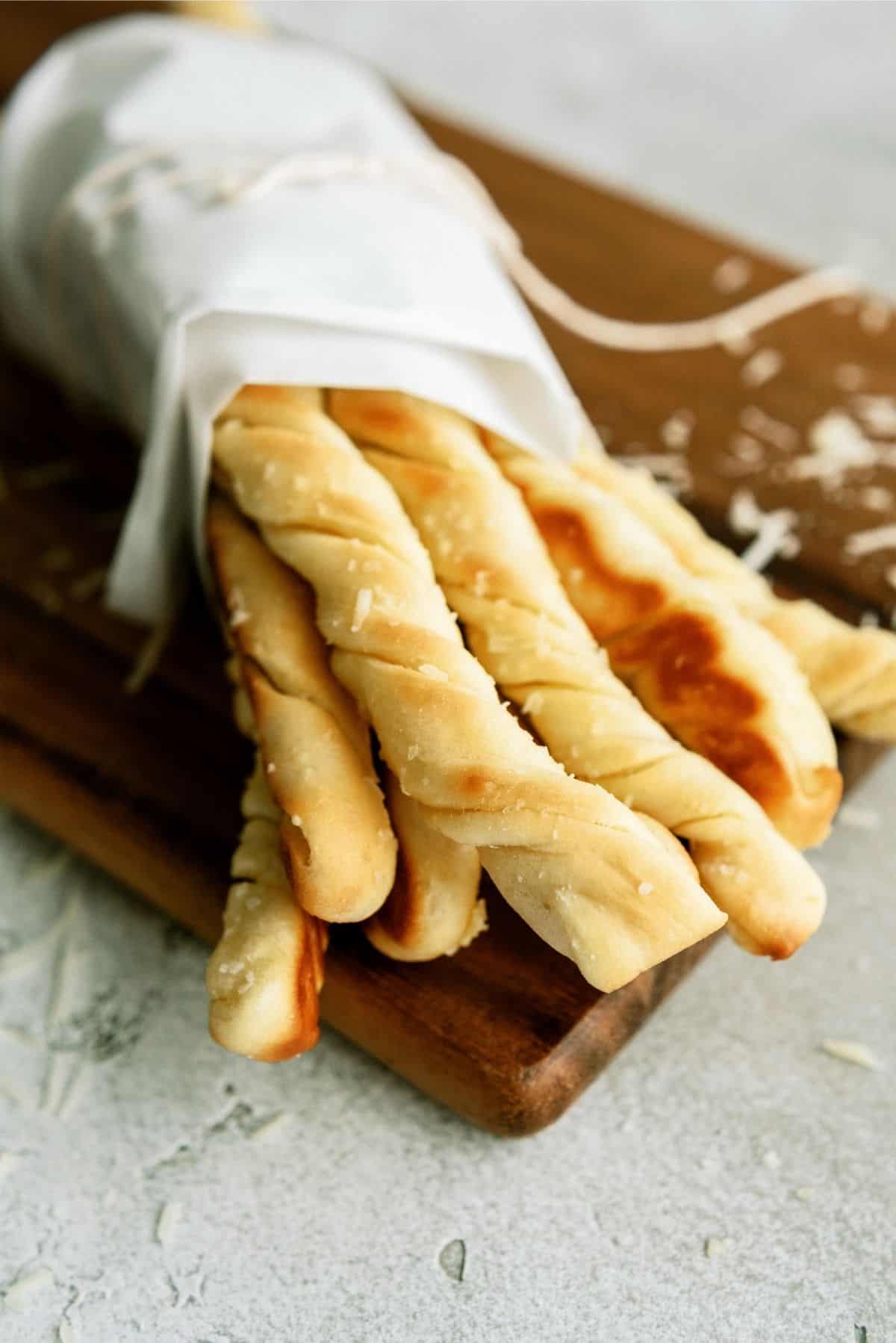 It is a twist breadsticks recipe that you can make as a perfect side dish for your favorite pizza recipe. You can also make this homemade breadsticks recipe to serve as an appetizer at your next get together.
I often plan to make these for a Friday dinner, and I love haing my kids join in the fun. They are so simple to make, even if you aren't the best at making bread, don't feel the need to shy away from this recipe.
If you do want to make for dinner, try making along side Slow Cooker Pizza Pasta Bake Recipe, Homemade Pan Pizza Crust Recipe, or Pizza Pasta Salad.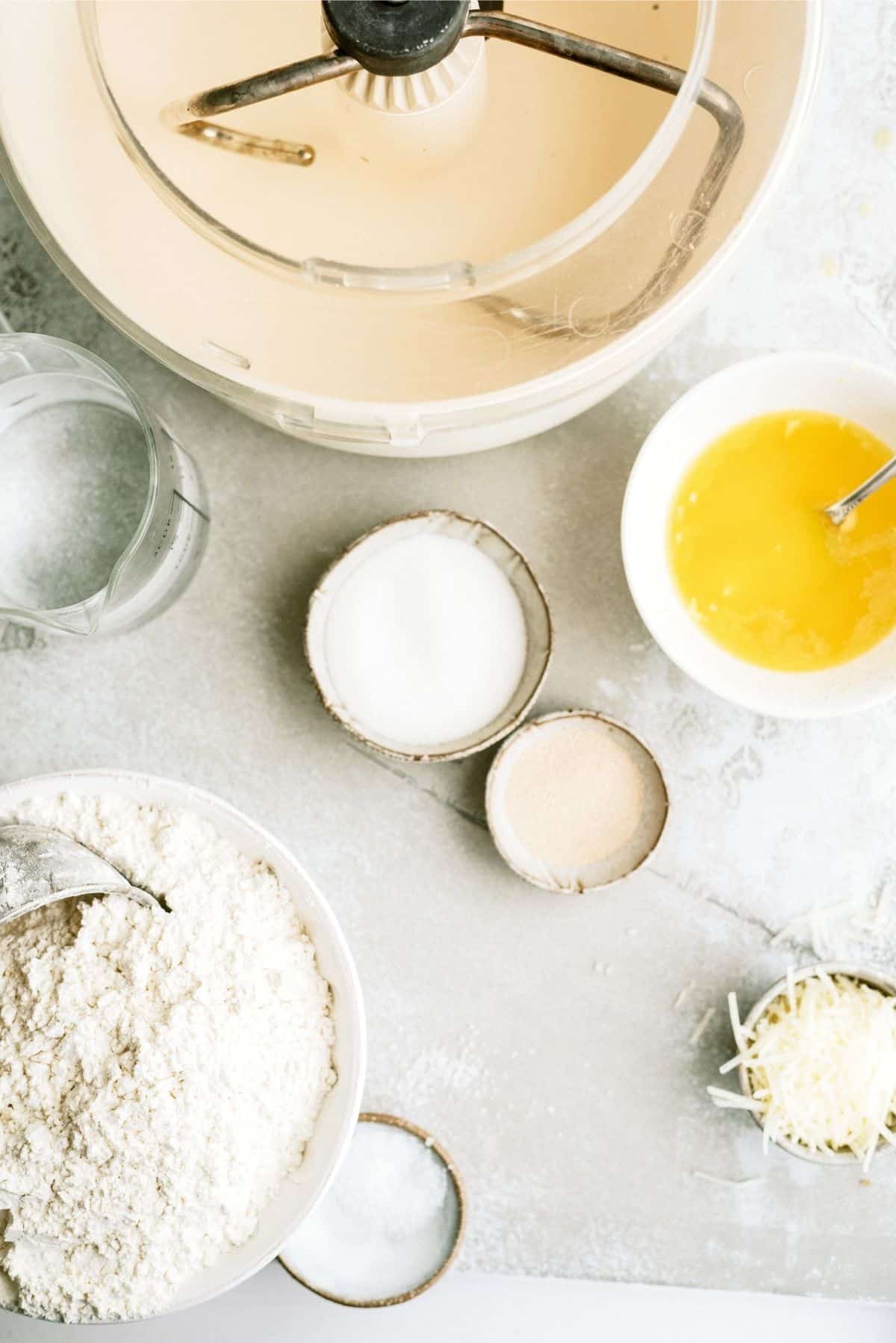 Ingredients Needed For Our Homemade Pizza Factory Breadsticks:
Warm water
Sugar
Yeast
Flour Salt
Melted butter
Minced garlic
Kosher salt
Parmesan cheese
How To Make Our Homemade Pizza Factory Breadsticks:
To make our homemade breadsticks, start by mixing together warm water (but not too hot), sugar, and the yeast until they are completely mixed.
When that is done, let the yeast mixture sit for 5 minutes. It should become frothy.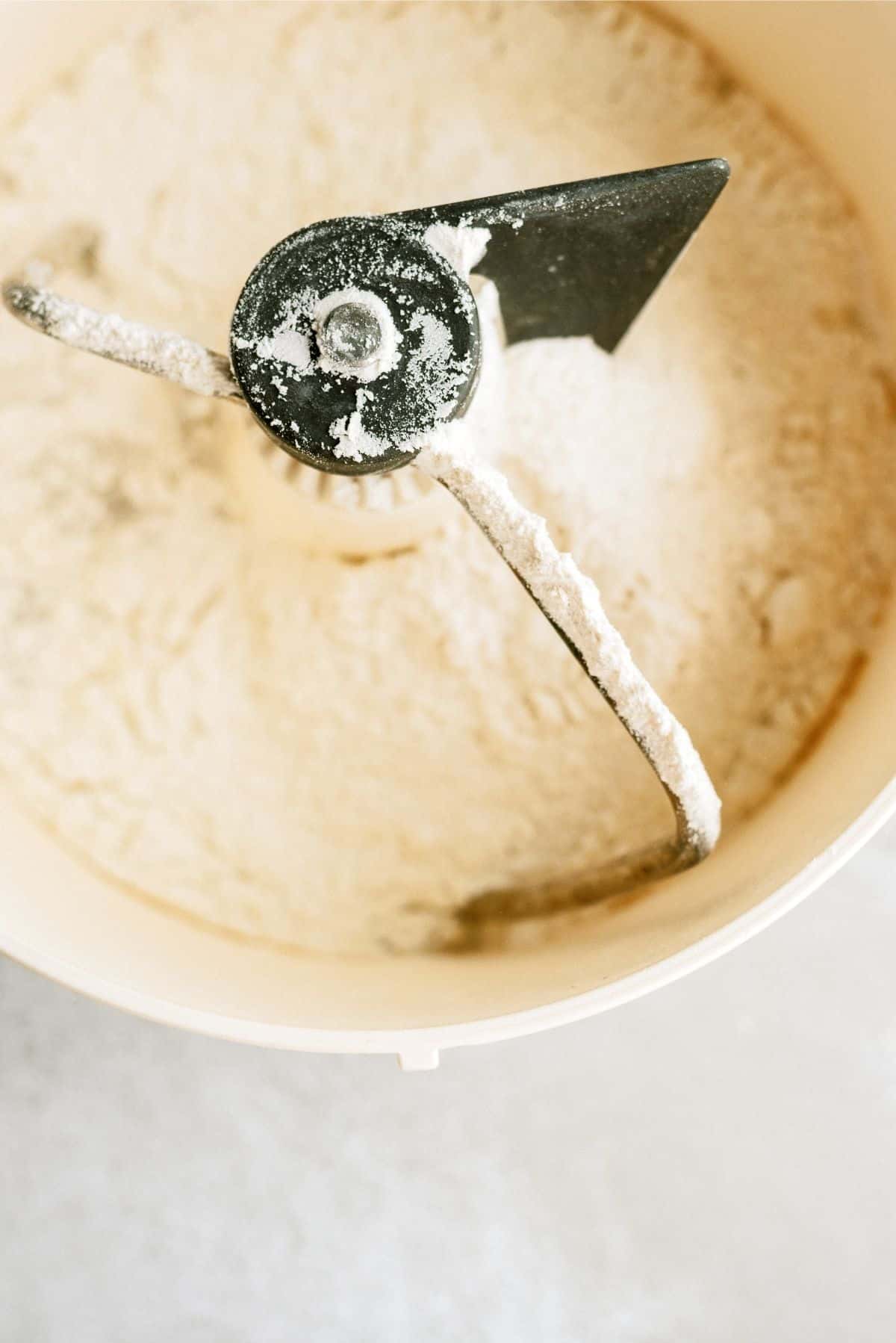 Then, begin adding in the flour and salt to the frothy yeast water. Continue mixing until all the flour has been combined.
Now, roll out the dough on a well flour surface and do your best to form it into a square.
In a small bowl, mix together the melted butter and minced garlic.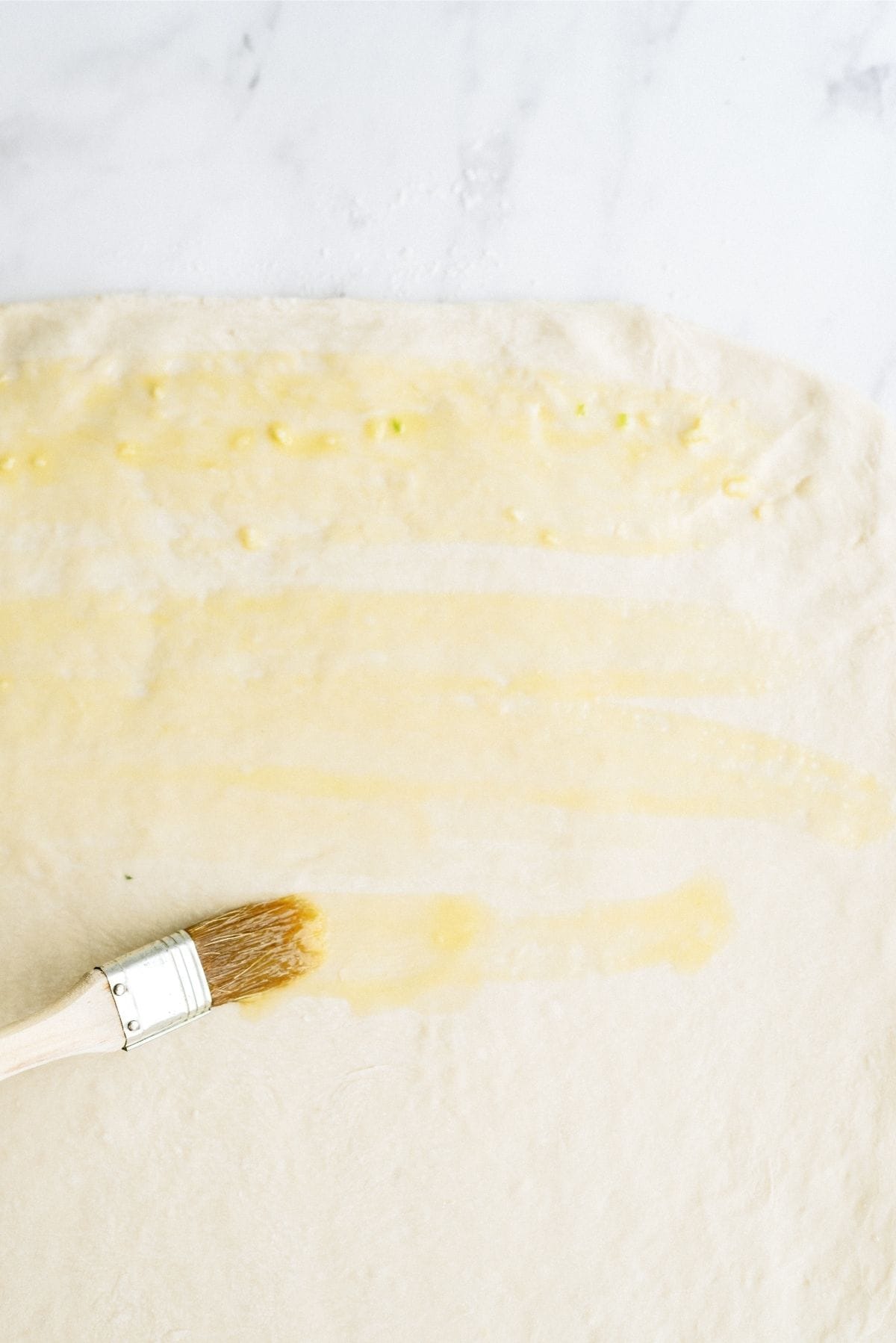 After it is rolled out, brush the dough with the melted butter and garlic and then sprinkle the whole thing with Kosher salt.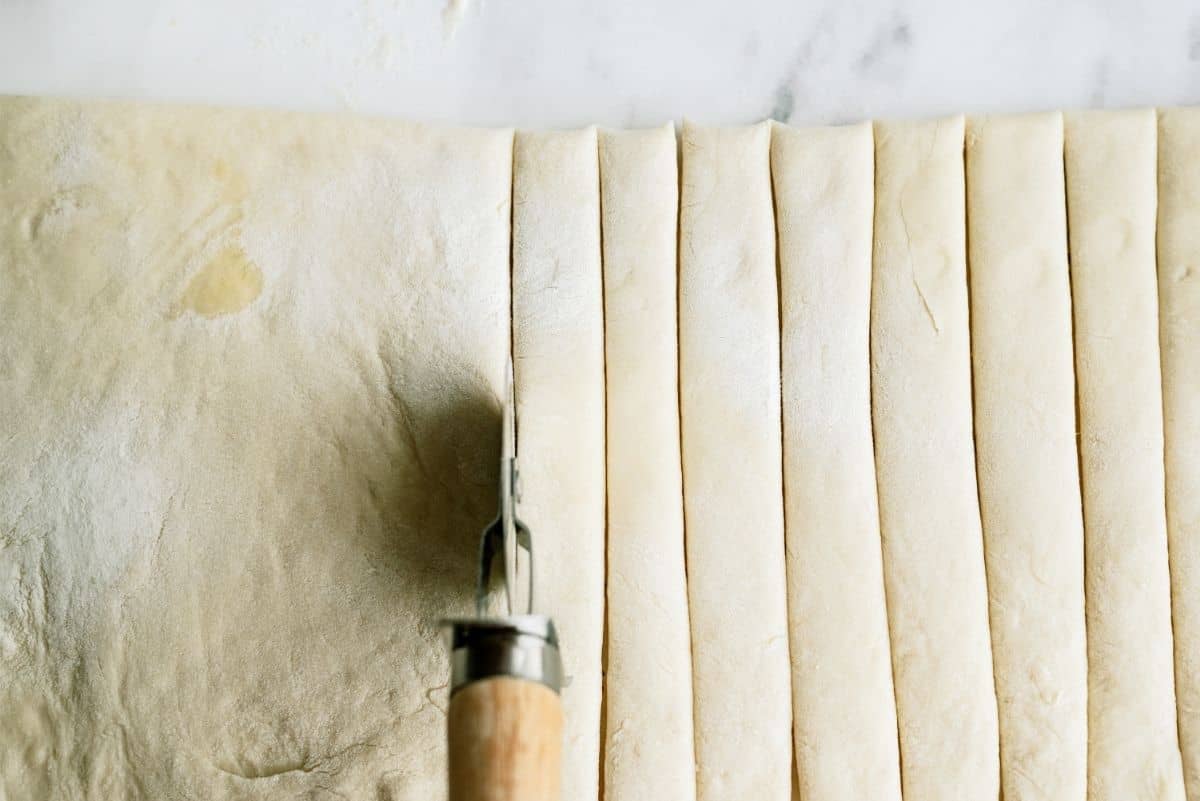 When that has all been done, fold the dough in half and cut it into 1 inch stripes along the folded side.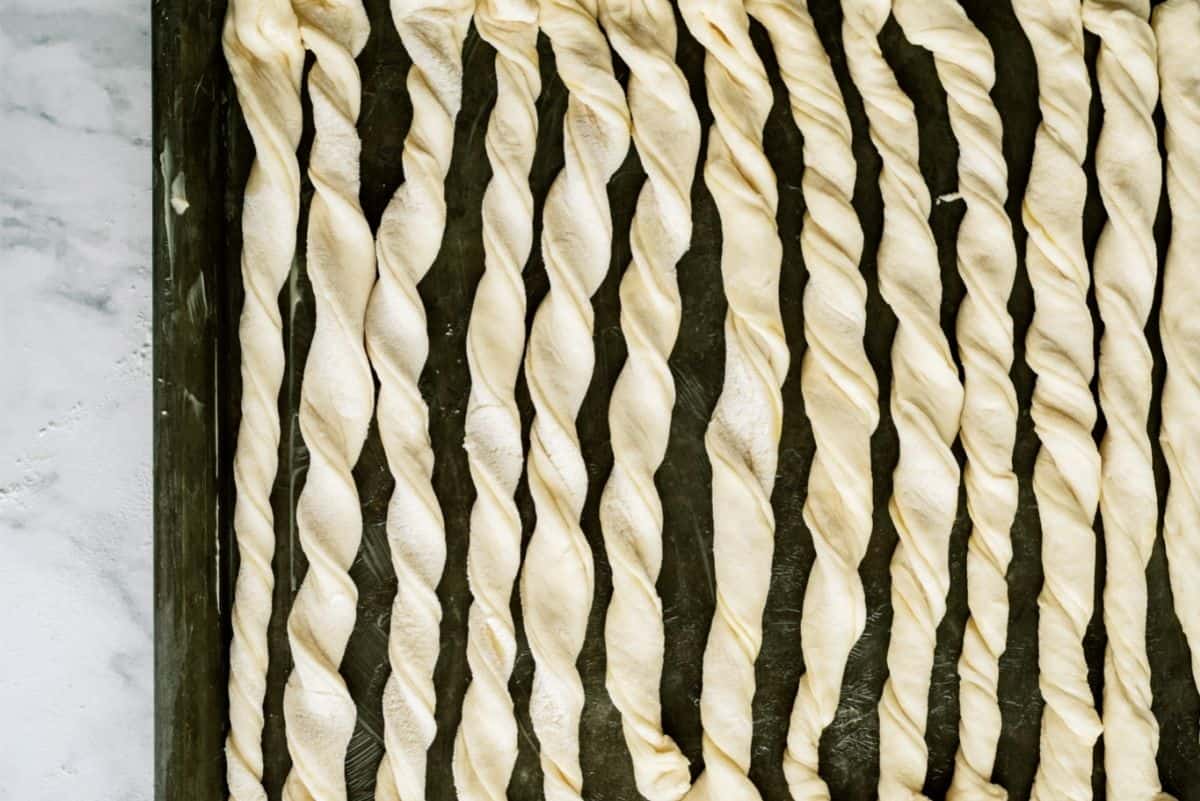 After you have cut all of the dough, take each strip and twist it and put it on a cooking sheet.
Once all of the dough has been twisted and put on the cooking sheet, let it sit for 15-20 minutes to allow the dough to rise.
While it is rising preheat the oven to 400 degrees and then place the dough in the oven for 20 minutes after it is done rising.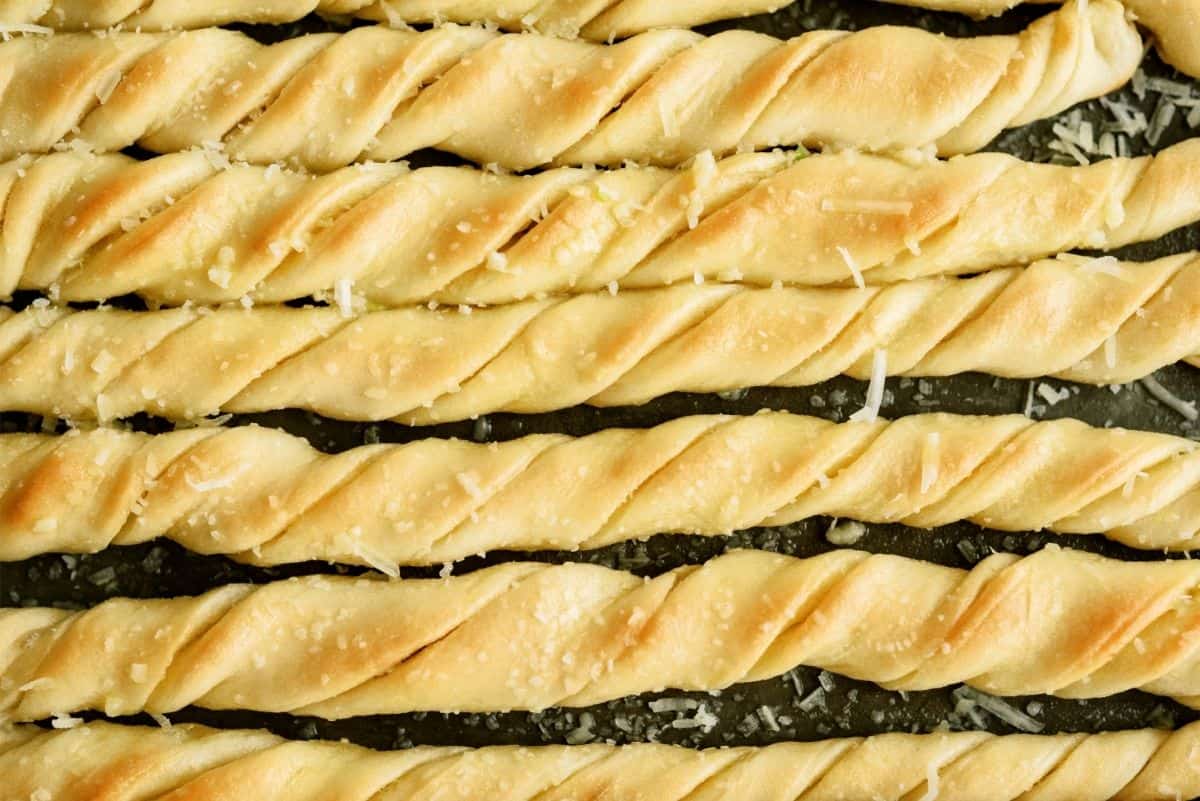 When the breadsticks are done baking, immediately brush each breadstick with more garlic butter and sprinkle a little more of the Kosher salt and grated Parmesan cheese on top.
Then serve immediately with pizza or your favorite dipping sauce.
To Make This Homemade Breadsticks Recipe You Will Need:
Pizza cutter (or you can use THIS pastry cutter and it will help you get even cuts!)
Rolling pin
Cooking sheet
Pastry brush
Large bowl
Small bowl
Can This Dough Be Made Into Pizza?
YES! This dough works wonderfully as pizza dough as well! You can also easily double or triple it depending on how much pizza you want to make.
Just top the pizza after rolling it out and bake it at 400 for 15-20 minutes.