These Brown Sugar and Bacon Green Beans are my favorite vegetable. They might actually be the only vegetable I like. I think I'll start adding brown sugared bacon to all my veggies. This recipe is simple and full of flavor.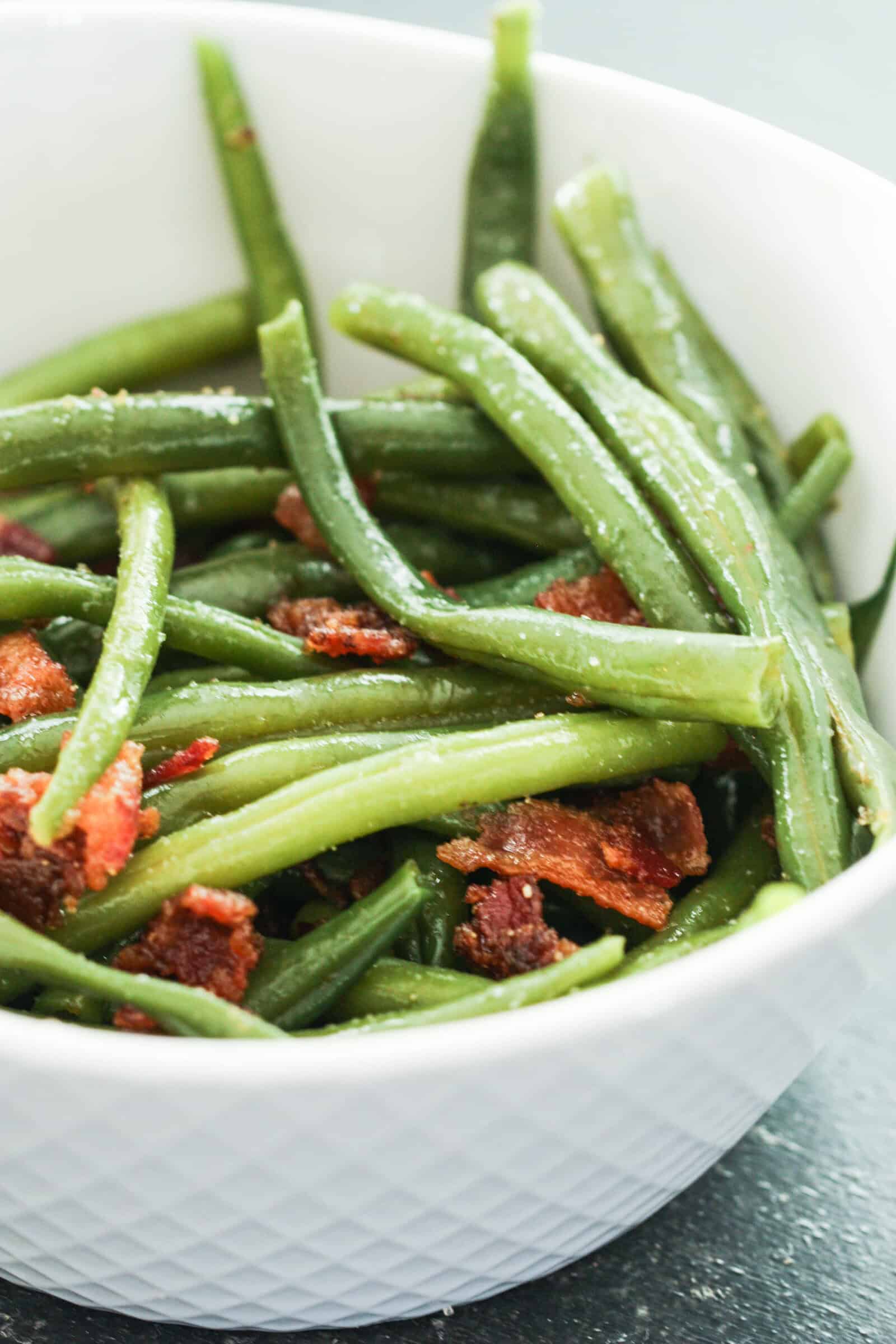 The sweet from the brown sugar and the salty from the bacon take these Brown Sugar and Bacon Green beans over the top. .
Since the main ingredient is green beans, these can be considered health food, right?
(Moderation in all things . . . a little bacon and brown sugar every now and then won't hurt.)
If all vegetables were prepared this way, I think that it would be my favorite food group.
These are simple, fast, inexpensive, and delicious. You are going to have a new family favorite with this one.
How to make brown sugar bacon green beans:
Step 1: Steam the beans according to package directions. You could use frozen green beans, or fresh, depending on your preference and what you have on hand.
I love the taste of fresh green beans, so I used the fresh ones from the produce section. This would also be delicious with fresh-from-the-garden green beans. Those taste so sweet and delicious.
Step 2: As the green beans are steaming, cook your bacon. I used about 6 strips of bacon for this recipe, but you could use more or less, depending on what you prefer.
I felt like 6 strips was the perfect amount.
Step 3: Remove the bacon from the pan and pat down with a paper towel to get all the extra grease off.
Pour the bacon grease out (I used an aluminum can to dump my bacon grease into). And wipe the pan clean with another paper towel, to get the extra grease out.
Be sure to let the pan cool a little before doing this.
Step 4: Crumble up the bacon pieces and place them back in the pan. Add the butter and brown sugar.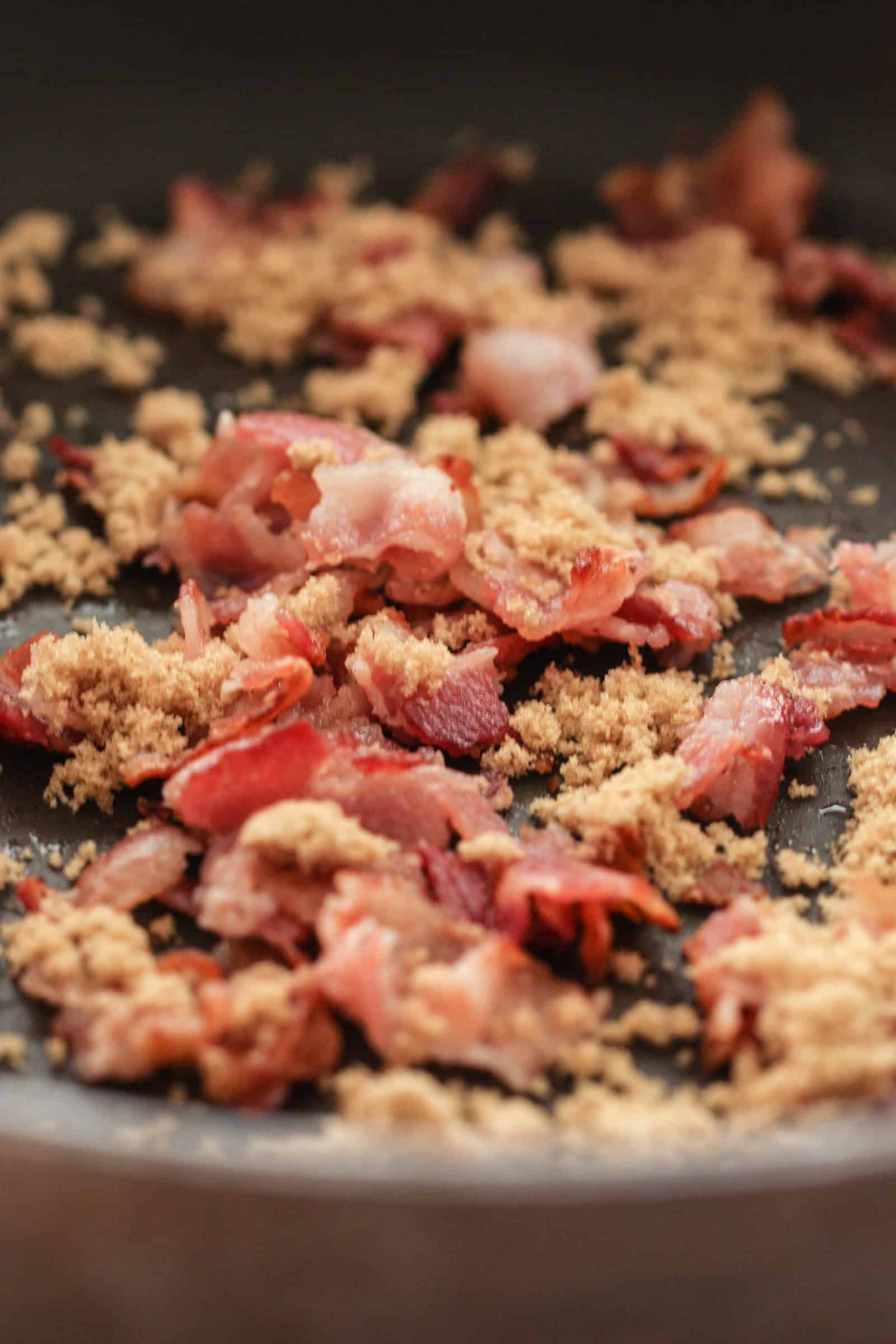 If you are looking for a healthier substitute, you could also use a little bit of olive oil instead of butter.
Step 5: Heat the pan up, just enough that the ingredients are well combined, the butter is melted and the sugar granules have dissolved.This should only take a few minutes. Probably around 3 or 4.
Step 6: Drain your green beans once they are done cooking, and add them to the bacon pan.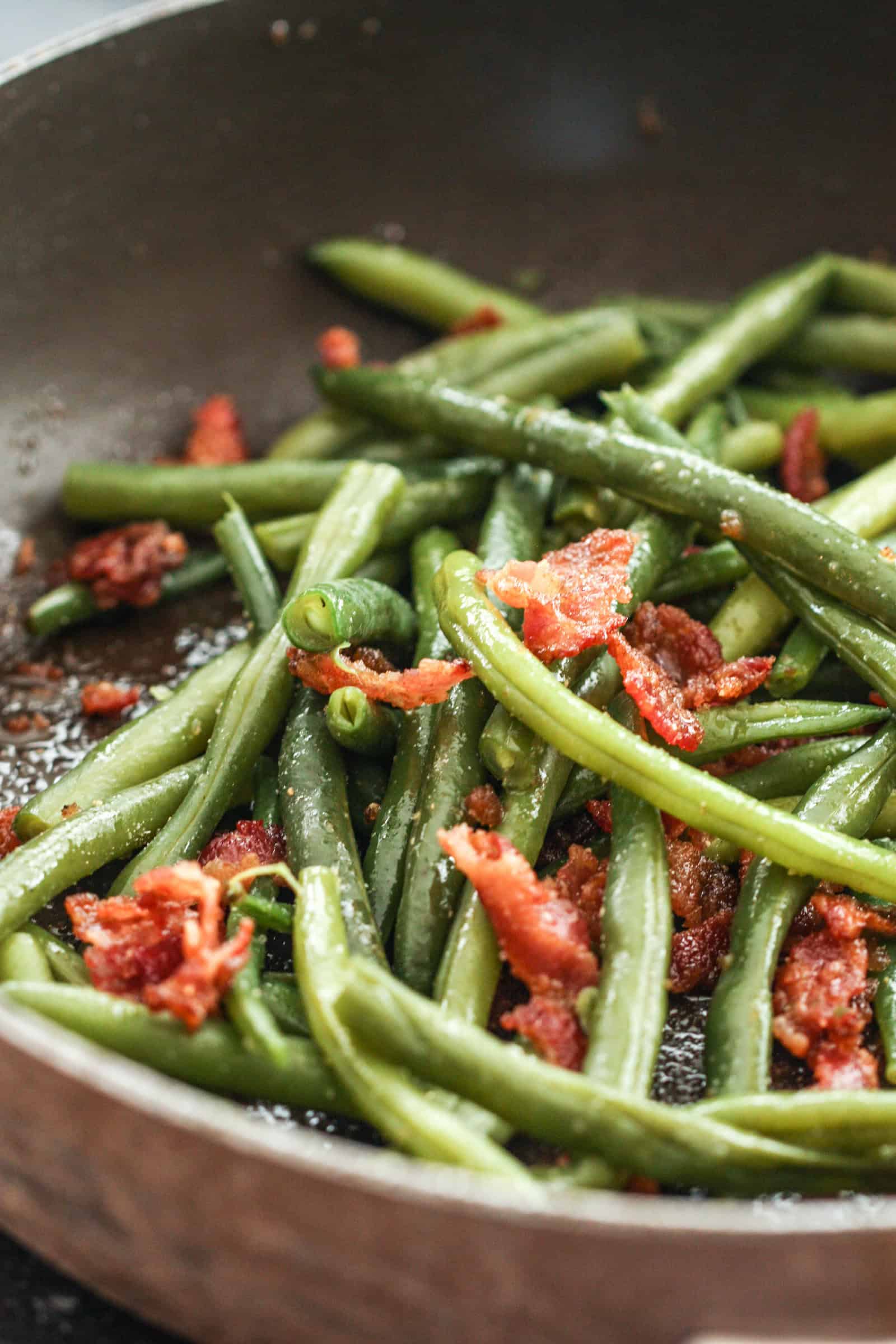 You could also add all the ingredients into a bowl, but I am all about saving dishes and having less to clean.
Mix until the bacon and beans are well combined and fully incorporated.