These Slow Cooker Glazed Carrots are a simple, delicious side dish even my kids loved! These are perfectly glazed and make the perfect side!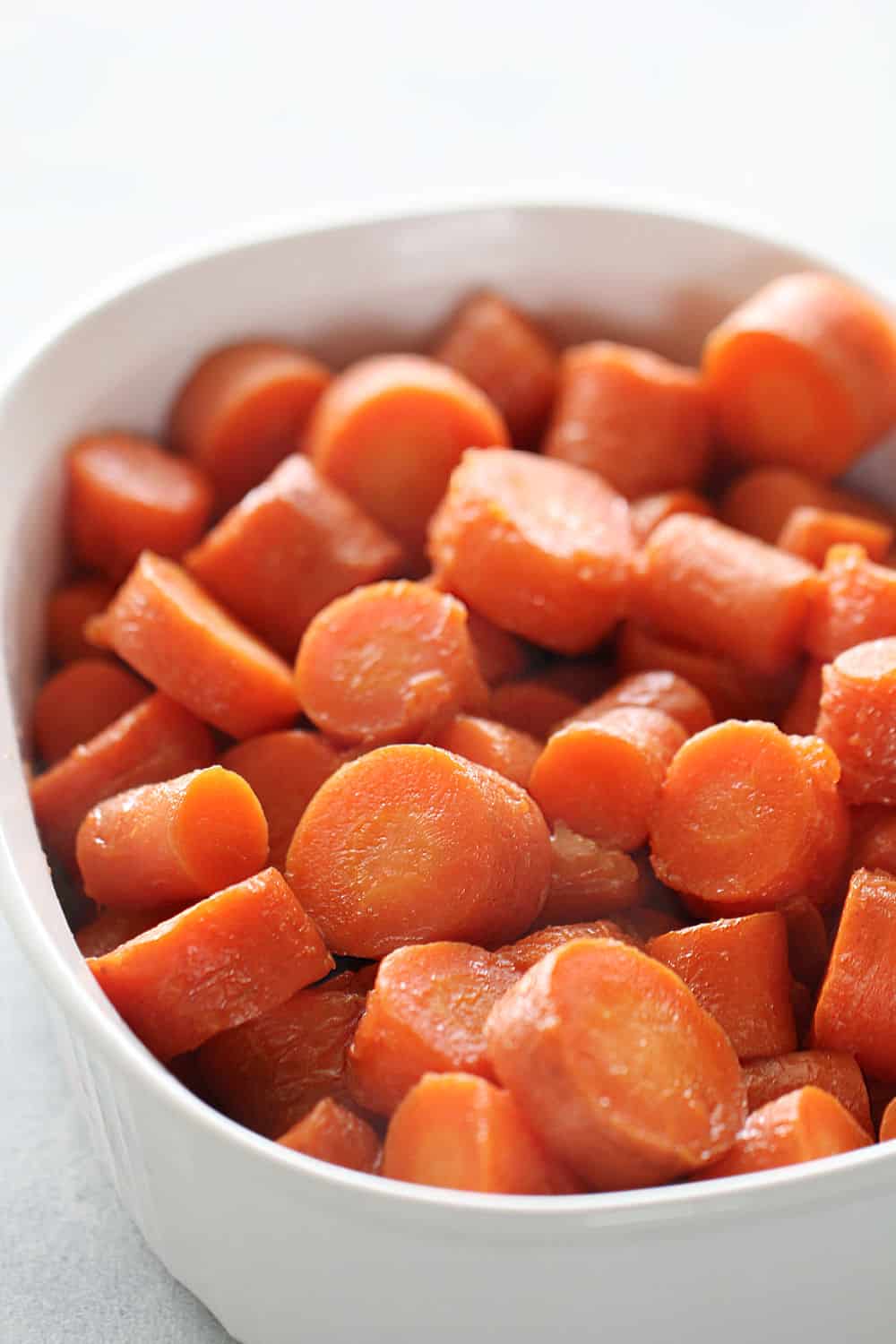 I know I shared a slow cooker recipe this morning, but this Slow Cooker Brown Sugar Glazed Carrots recipe goes with it perfectly! I have two slow cookers just for meals like this.
I love having a side dish and main dish all ready to go in the evening just by doing a little preparation in the morning. These carrots are so good, even my picky kids ate them!
Ingredients needed for Slow Cooker Brown Sugar Glazed Carrots:
32 ounces baby carrots 1 bag
½ teaspoon salt
½ cup light brown sugar
3 Tablespoons butter cut into small pieces
1 Tablespoon chopped fresh parsley to garnish