This Slow Cooker Spicy Chicken and Rice dish is the perfect recipe is make on a busy weeknight or make it at the beginning of the week for healthy meal prep and enjoy it all week long. You can also use it as filling in burritos or tacos.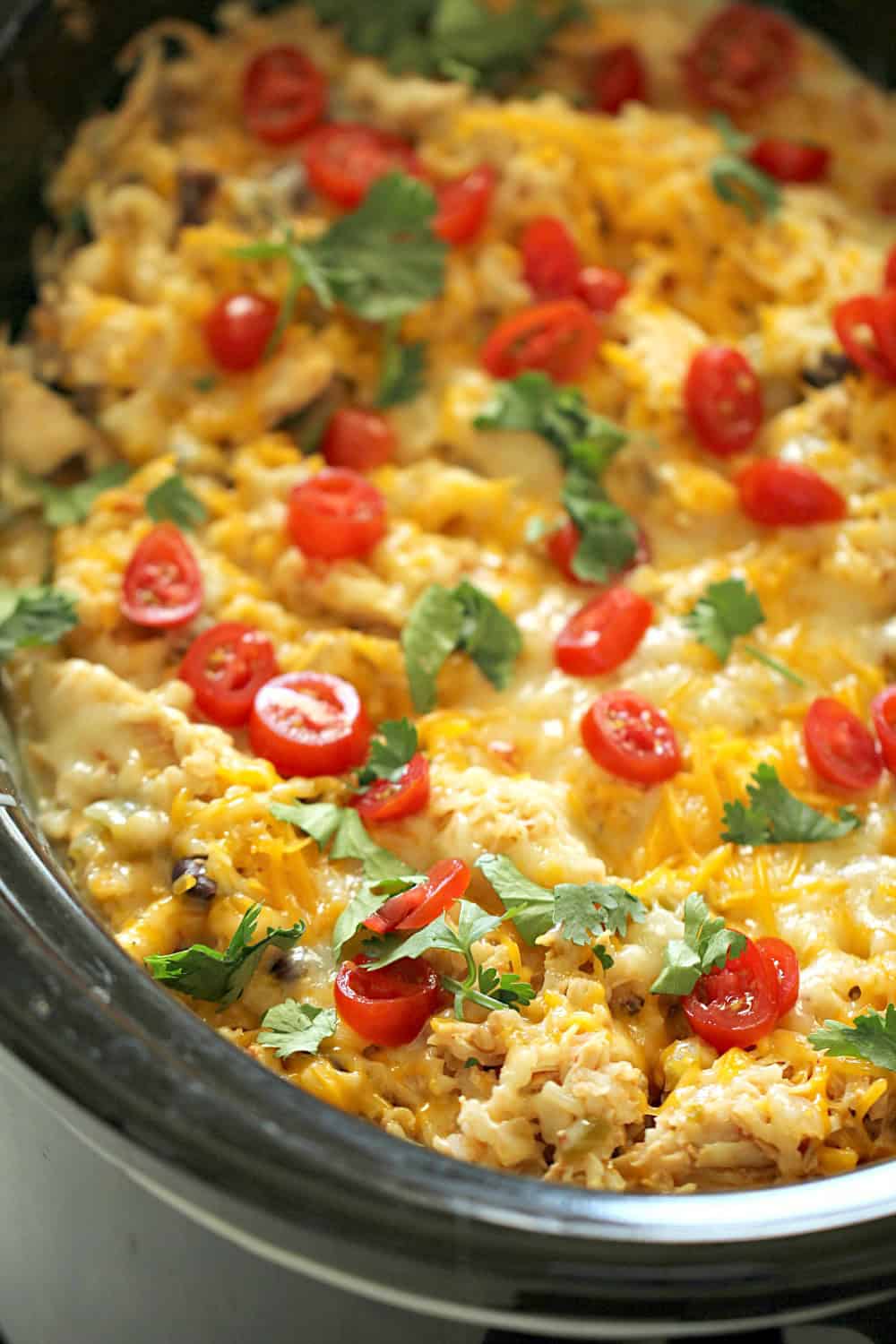 This recipe for Spicy Chicken and Rice Bowls is simple and delicious – plus it's loaded with protein and fiber, so you can feel good about feeding it to your family.
I LOVE using my slow cooker, especially when I can dump a few ingredients into it in the morning and let them slowly cook all day long. Be sure to check out all of our easy slow cooker recipes!
Related Recipe: Try our Slow Cooker Chicken and Broccoli over Rice!
How to make Slow Cooker Spicy Chicken and Rice Bowls:
Spray slow cooker with non-stick cooking spray (this makes for much easier for clean up or you could also use a slow cooker liner).
Place chicken in the bottom of the slow cooker.
In a large bowl, combine tomatoes, enchilada sauce, bell peppers, onion, garlic, smoked paprika, salt, cumin, and cayenne pepper; pour over chicken in slow cooker.
Cover and cook on low heat for 5-6 hours (or high heat for about 3 hours) or until chicken is fully cooked and vegetables are tender.
Remove chicken from slow cooker and shred using 2 forks. Return chicken to slow cooker.
Add cooked rice and beans and stir well. Top with shredded cheese, cover with lid, and let heat through for about 20-30 minutes.
Divide into 8 serving bowls and top with garnish of choice (sour cream, chopped tomatoes, cilantro, salsa, etc.).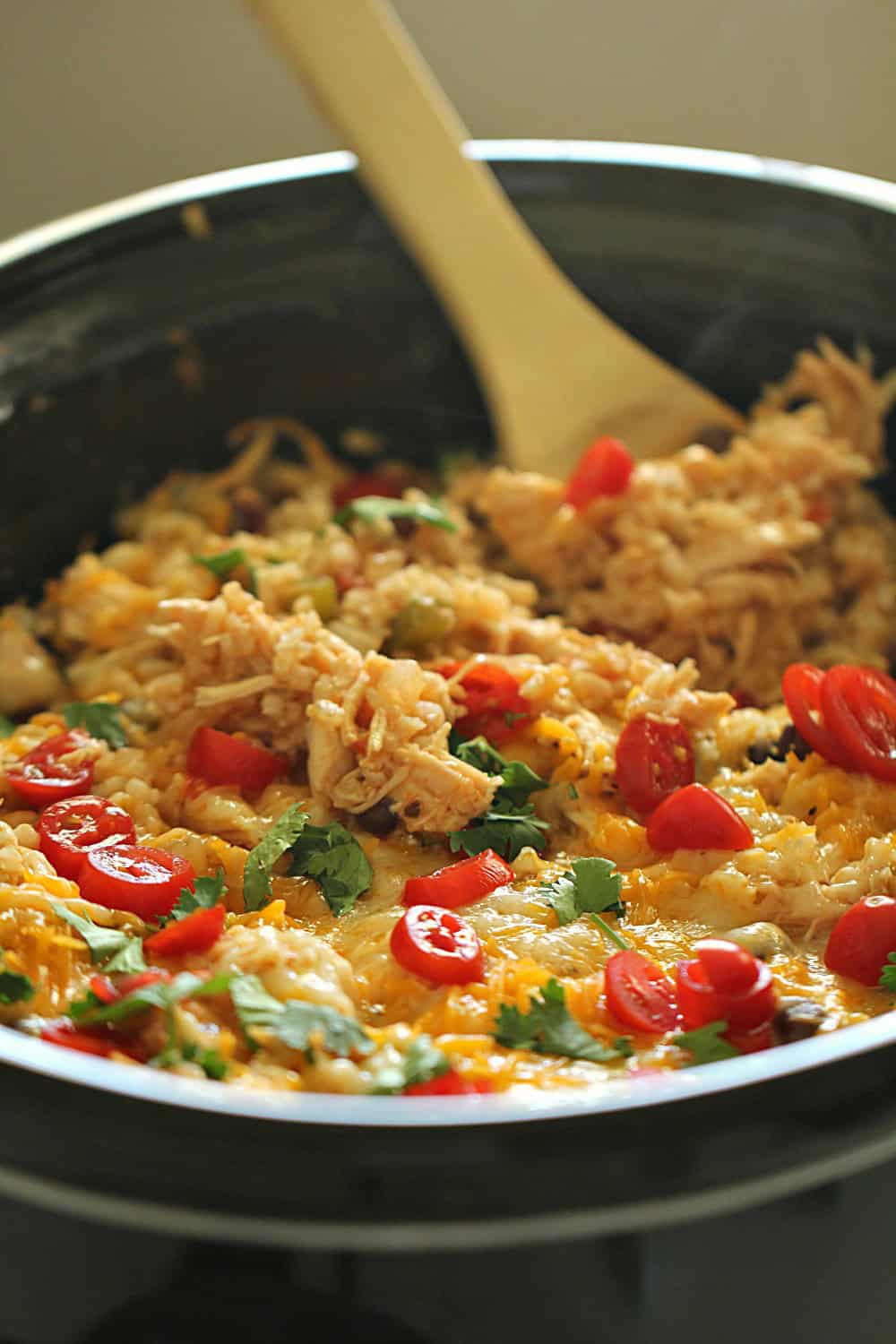 Can I use frozen chicken breasts for these rice bowls?
I know that there are many opinions about using frozen chicken in a crock pot – many people worry that if you use frozen chicken, it will spend too much time thawing out in the danger zone (which is when the chicken is between 40-140 degrees). At this temperature, bacteria can grow more rapidly.
With that being said, I usually use frozen chicken in my slow cooker. I always keep frozen chicken breasts on hand and it's so easy to just toss them in the slow cooker without thawing them.
If you do use frozen chicken breasts, you will want to make sure you do 2 things:
Increase your cooking time. Because the chicken is frozen, you will probably want to add about an hour on low heat to the cooking time.
Use a meat thermometer to make sure that the internal temperature of your chicken is above 165 degrees F. Bacteria will most likely be killed when chicken reaches that high temperature.