Probably the BEST way to roast asparagus - Air Fryer Asparagus will quickly become your favorite side dish and vegetable.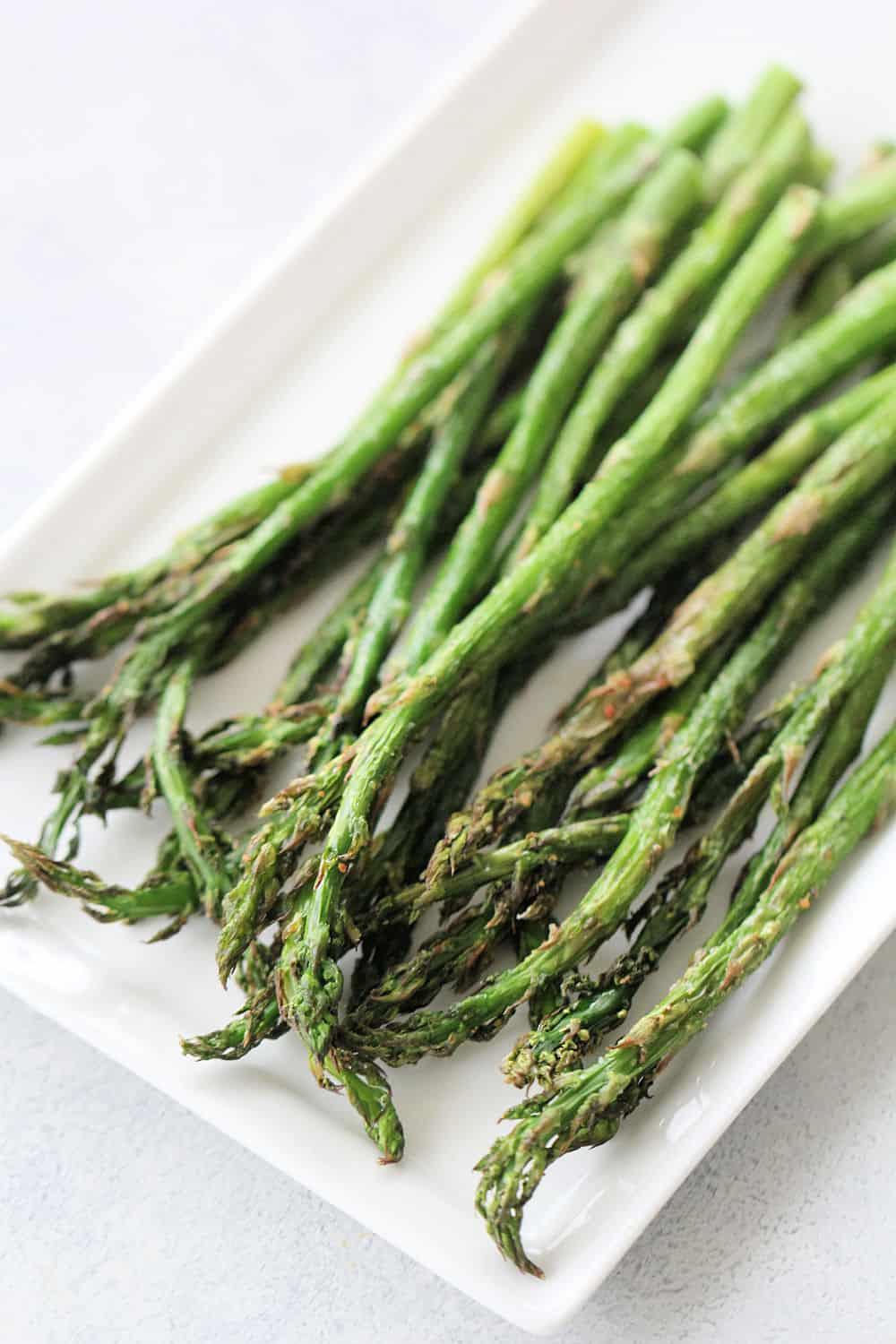 Once you try this recipe for Air Fryer Asparagus, you won't want to eat asparagus any other way!
We have been trying to find more ways to use our Air Fryers and this asparagus recipe is one that I have made so many times.
If you love your air fryer, be sure to check out our most popular air fryer recipe: Air Fryer Garlic Parmesan Chicken Wings (they are so good!).
This recipe is inspired by our Easy Broiled Asparagus recipe.
Ingredients needed for Air Fryer Asparagus:
fresh asparagus
non-stick cooking spray (like Pam)
olive oil
garlic salt
salt and pepper, to taste
How to trim asparagus:
Take the end of the asparagus between your thumb and forefinger and bend until it breaks.
If you would rather use a knife to trim your asparagus, CLICK HERE to see a video to show you how!
How to make Air Fryer Asparagus:
Trim the hard ends off of the asparagus.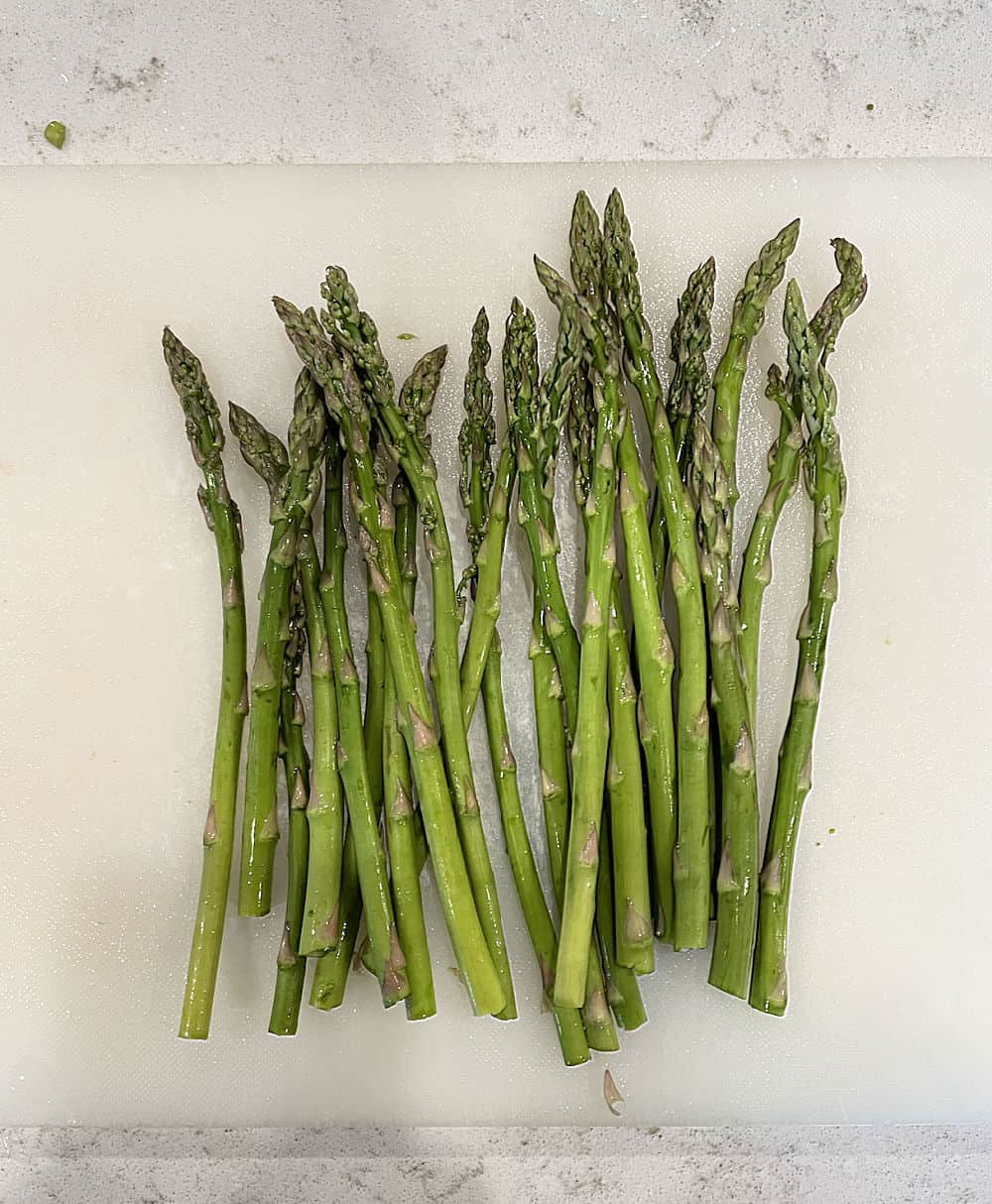 Drizzle the asparagus with the olive oil and season with garlic salt, salt, and pepper as desired.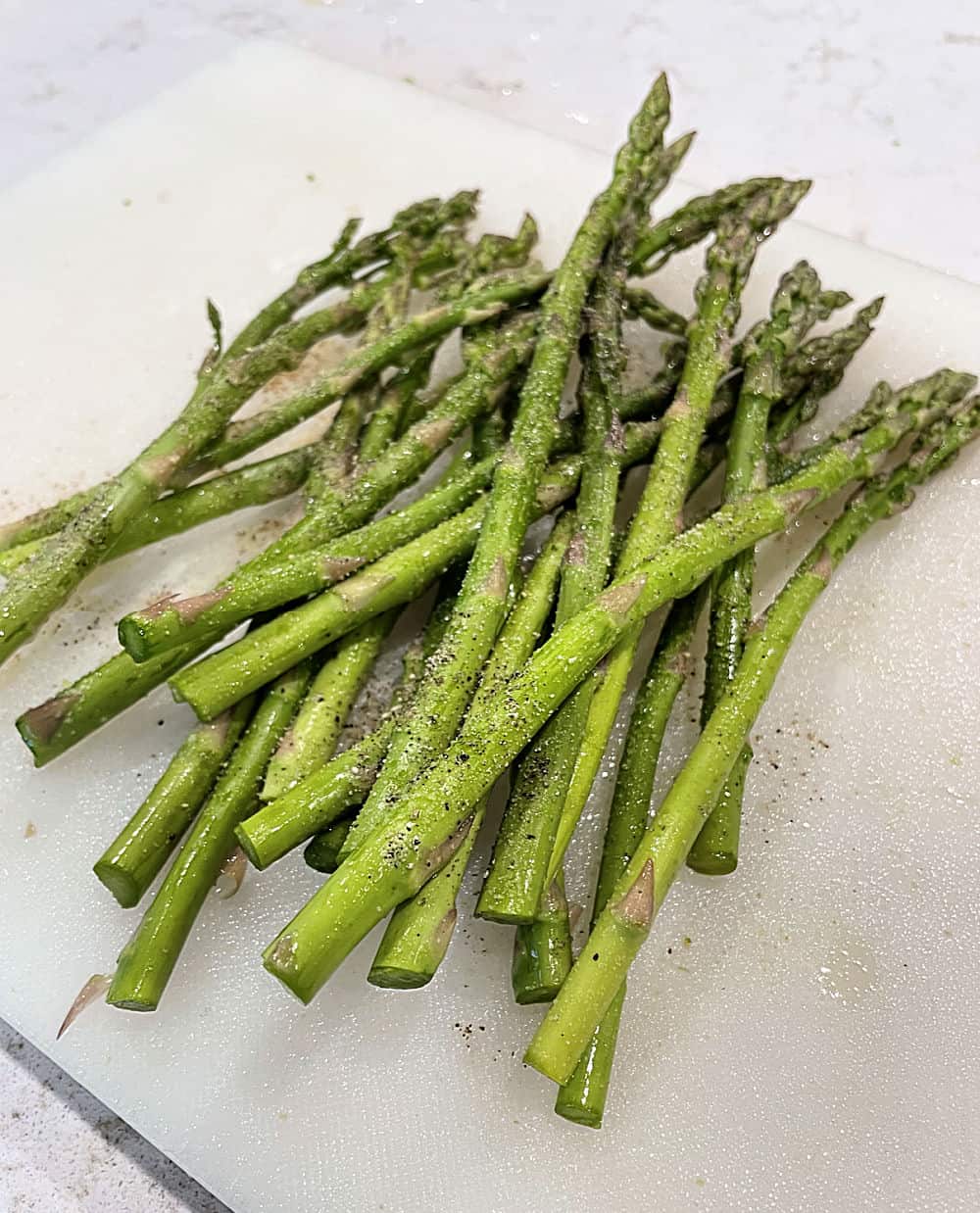 Spray the bottom of the air fryer pan with non-stick cooking spray for easy clean up.
Place the asparagus in a single layer in the bottom of the air fryer.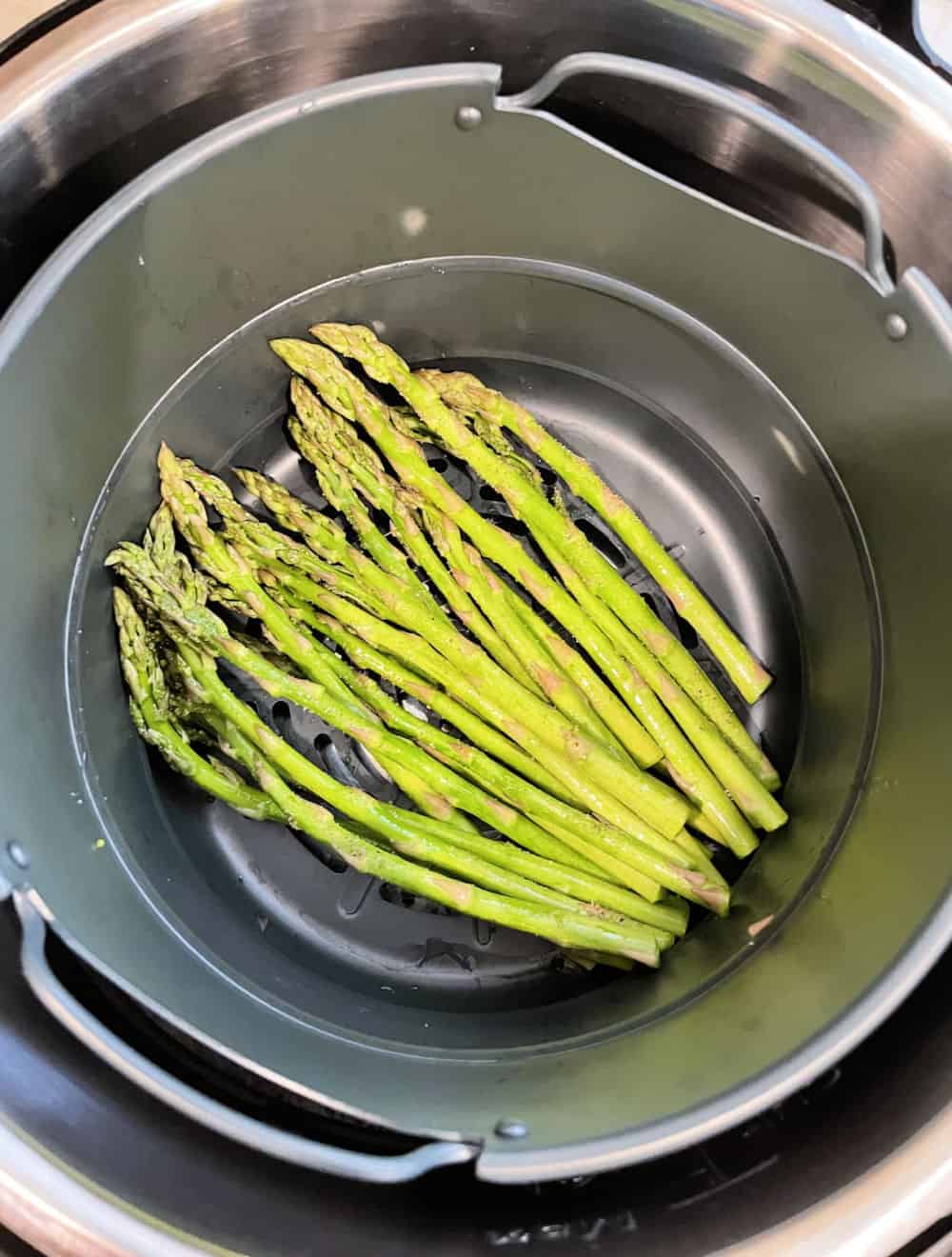 Set the air fryer to 400 degrees and set the timer for 8 minutes. If asparagus is thin, start checking for doneness at 6 minutes.
What kind of air fryer do you use?
We actually have 2 types of air fryers that we use and love!
If you are looking for a free-standing air fryer, we love the Cosori Air Fryer.
If you are looking for an air fryer lid that can attach to your Instant Pot, this Instant Pot Air Fryer Lid is the lid we love and use ourselves.
Both air fryers are great and will work with all air fryer recipes.
Related Recipe: Instant Pot Air Fryer Chicken Tenders