Air Fryer Zucchini Fries are breaded in breadcrumbs and seasonings that give you perfectly crispy zucchini that is so delicious!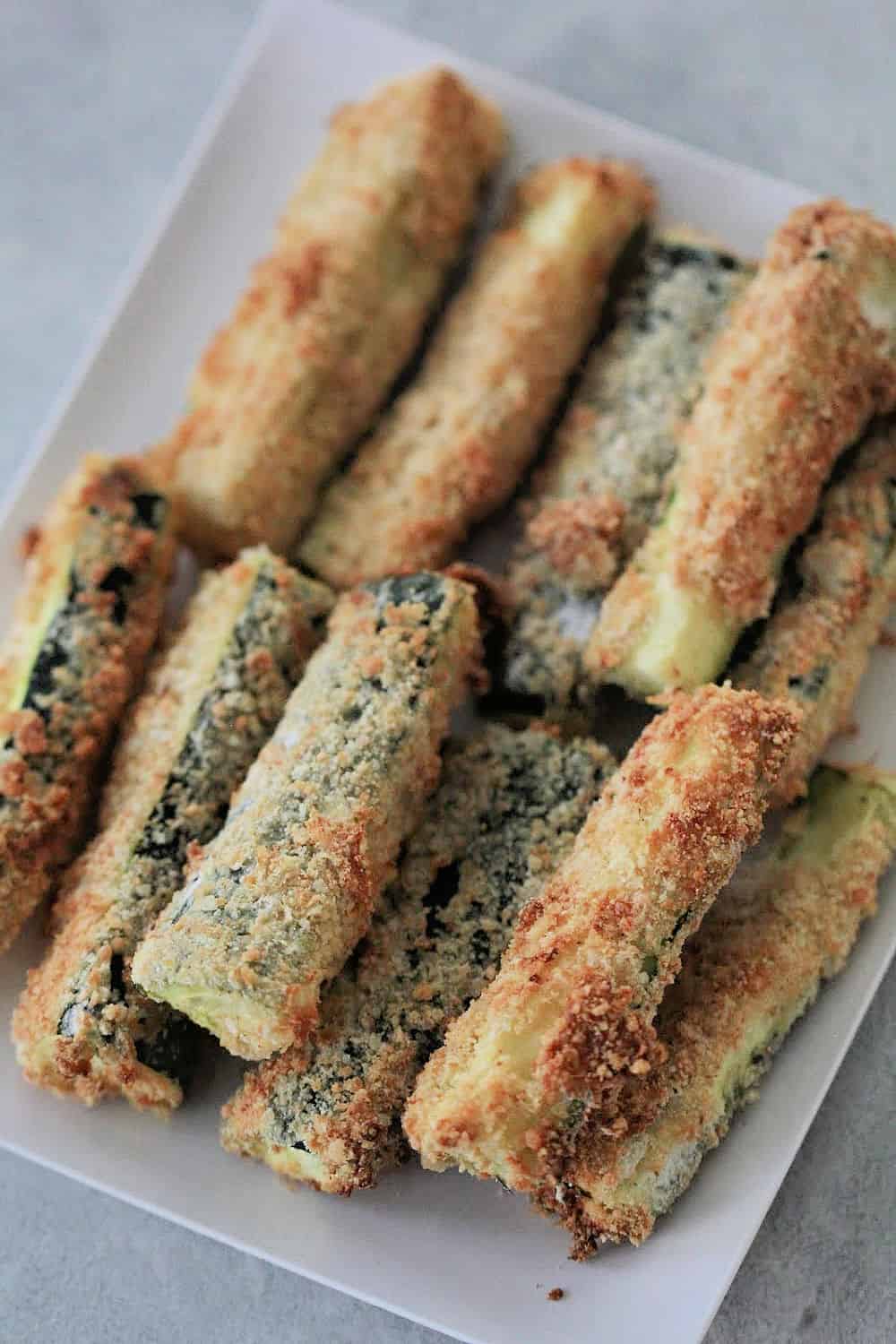 Once you try this recipe for Air Fryer Zucchini Fries, you won't want to eat zucchini any other way!
We have been trying to find more ways to use our Air Fryers and this zucchini recipe is one that I have made so many times.
If you love your air fryer, be sure to check out our most popular air fryer recipe: Air Fryer Garlic Parmesan Chicken Wings (they are so good!).
This recipe is inspired by our Baked Zucchini Fries recipe.
Ingredients for Air Fryer Zucchini:
zucchinis
flour
garlic powder
Salt and pepper
panko breadcrumbs
breadcrumbs
grated Parmesan cheese
non-stick cooking spray
How to make Air Fryer Zucchini Fries:
Cut the ends of each zucchini. Then cut each zucchini into half (length wise), then cut each piece in half again so that you have 4 long wedges.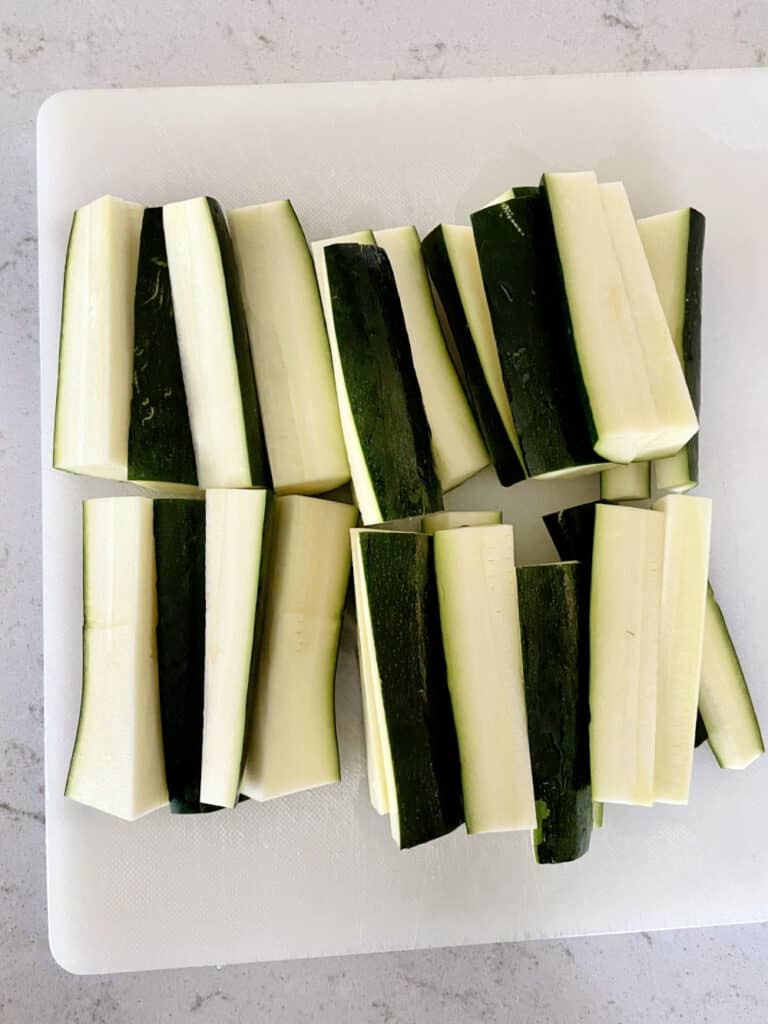 Cut each wedge in half so that you have 8 wedges total that are equal in size and width (each about 3 inches long). Set aside.
Spray the bottom of the air fryer pan with non-stick cooking spray.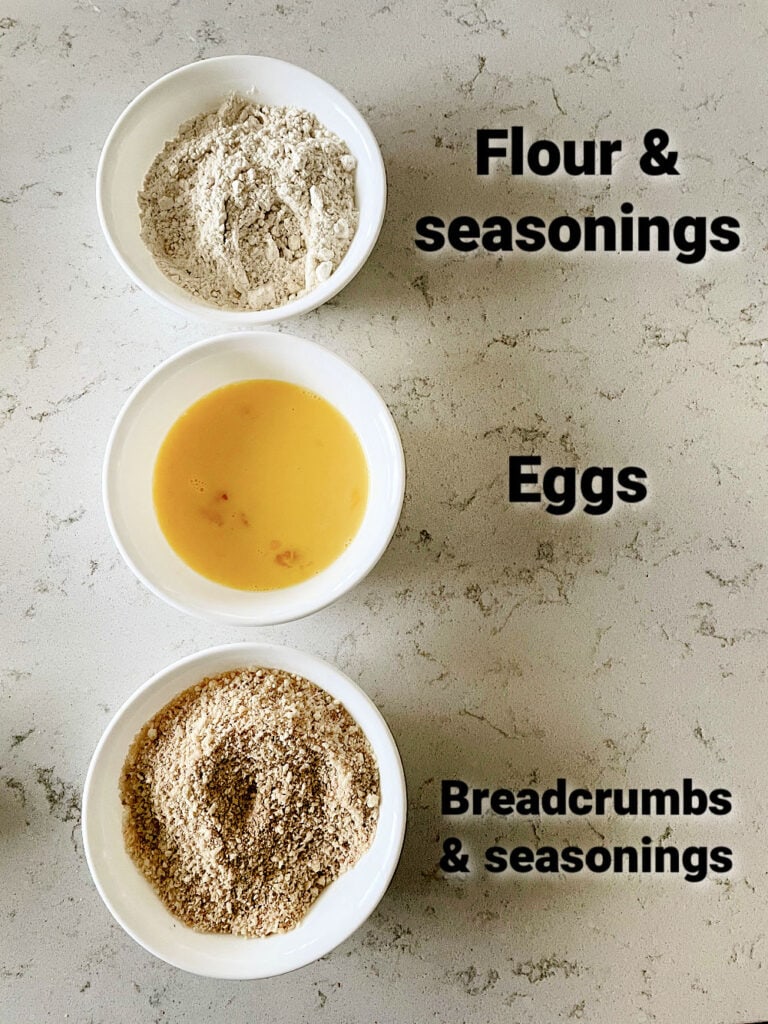 Pull out 3 small mixing bowls. In the first bowl, mix together flour, garlic powder, and salt and pepper.
In the second bowl, beat the eggs.
In the third bowl, mix together the panko breadcrumbs, regular breadcrumbs, and Parmesan cheese. You can also add salt and pepper if desired.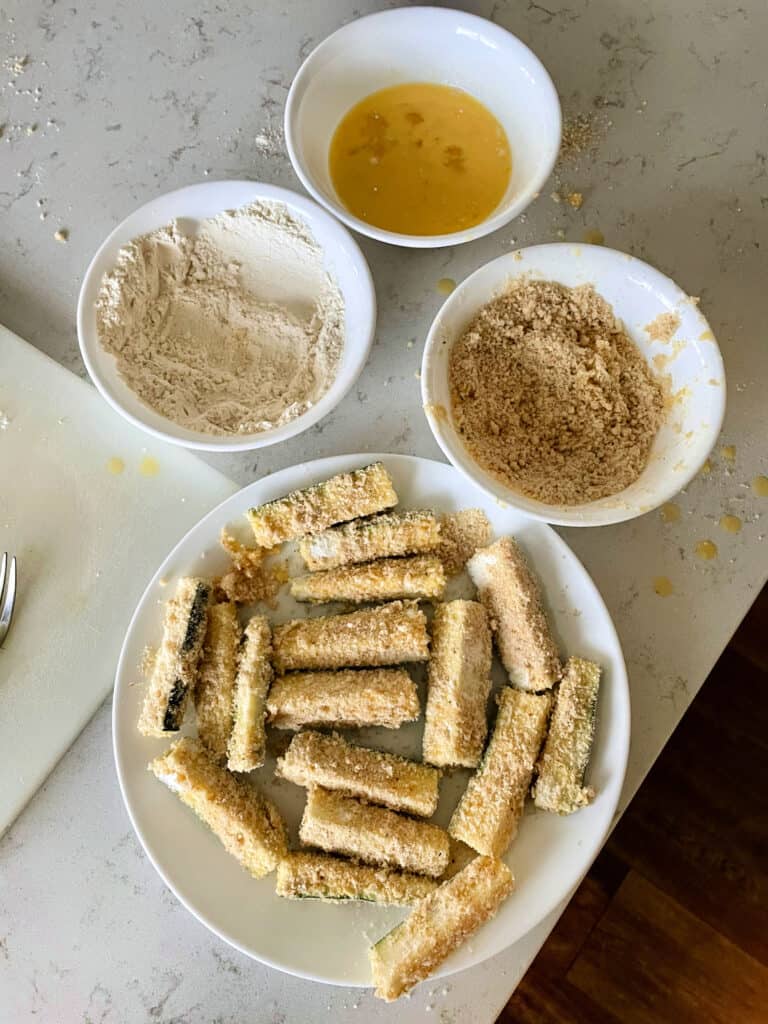 Working with just a few zucchini pieces at a time, dip each zucchini in the flour mixture, then the egg mixture, and then the breadcrumb mixture.
Place the breaded zucchini in the bottom of an air fryer pan (I had to do 2 batches because I had so much zucchini).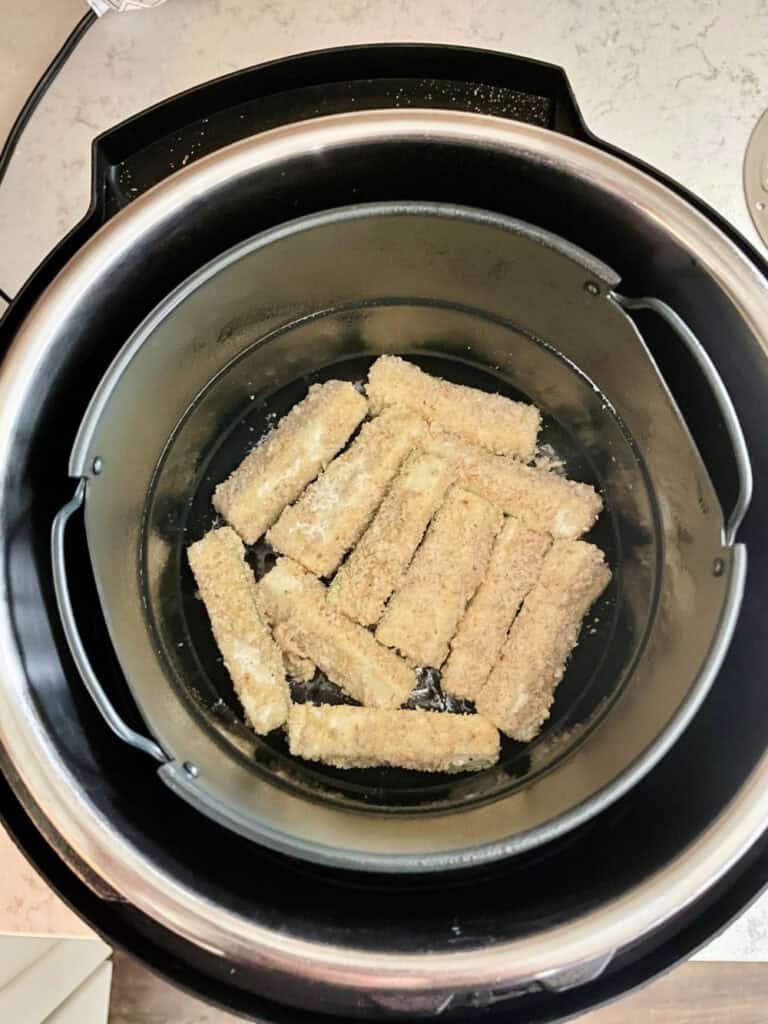 Set air fryer for 375 degrees.
Cook for 15 minutes, flipping zucchini half way through cooking time (right around 8 minutes).
Remove zucchini and enjoy! We love to dip these in ranch or marinara sauce.
What kind of air fryer do you use?
We actually have 2 types of air fryers that we use and love!
If you are looking for a free-standing air fryer, we love the Cosori Air Fryer.
If you are looking for an air fryer lid that can attach to your Instant Pot, this Instant Pot Air Fryer Lid is the lid we love and use ourselves.
Both air fryers are great and will work with all air fryer recipes.
Related Recipe: Instant Pot Air Fryer Chicken Tenders and our Air Fryer Navajo Tacos are the perfect weeknight dinners!