Make your favorite Chicken Madeira recipe (a Copycat Cheesecake Factory) from home with our easy copycat recipe. Delicious chicken, creamy sauce, and a few side dishes you won't be able to resist.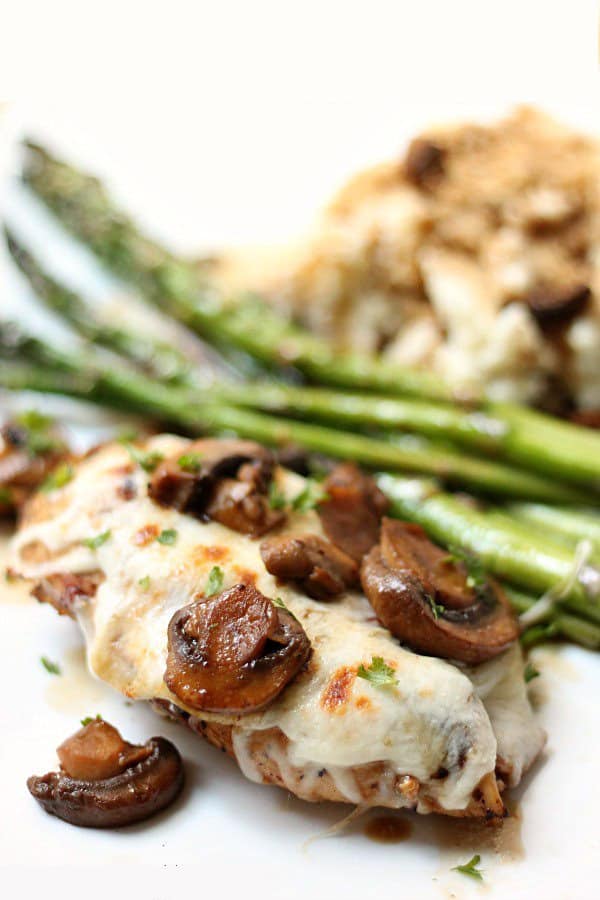 The Chicken Madeira from The Cheesecake Factory has always been my favorite.
We whipped it up at home for less than half the cost and time.
Now the whole family loves it!
Related Recipe: Looking for more Copycat Recipes? Try our Winger's Sticky Fingers!
How to pound chicken breasts:
For the best results in this recipe, you'll want 1/4 inch thick chicken breasts. We know they don't come that thin, so here are some simple instructions on pounding them thinner.
Place one chicken breast at a time into a large resealable bag, pressing out as much air as possible when sealing.

Using a meat mallet, kitchen hammer, or rolling pin, pound the chicken to an even 1/4 inch thickness

Remove the chicken breast and repeat with remaining chicken.

This is a great time to cut off any unwanted fat on the chicken.
Copycat Cheesecake Factory Chicken Madeira
The tastiest part of this recipe is the delicious sauce drizzled on top, with sauteed mushrooms and a buttery balsamic flavor.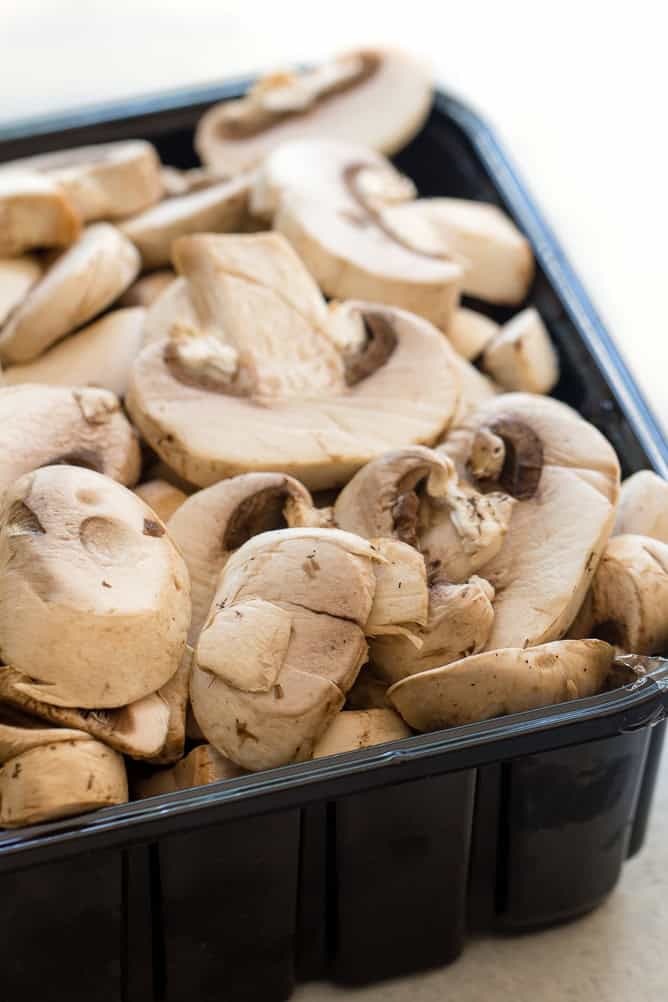 Here's how to make the Cheesecake Factory Chicken Madeira sauce at home:
In the same skillet used for cooking the chicken, melt 2 tablespoons of butter over medium heat.
Add sliced white mushrooms and sauté for 2-3 minutes.
Add remaining ingredients, balsamic vinaigrette, beef stock, and brown sugar and bring to a boil.
Reduce heat and simmer for 20-25 minutes, until the sauce has reduced by about 50%.
Drizzle this delicious sauce over your chicken and even your mashed potatoes!
How to make Homemade Balsamic Vinaigrette:
Chicken Madeira doesn't taste quite as good without a delicious balsamic vinaigrette in the sauce and in the marinade.
You can buy balsamic vinaigrette by the salad dressing at your grocery store, or whip up your own real quick at home.
Here's our quick recipe for homemade balsamic vinaigrette:
1/2 cup olive oil

1/4 cup balsamic vinegar

1 teaspoon honey

1 teaspoon Dijon mustard

1 clove garlic, minced

salt and pepper, to taste
Whisk all ingredients together until combined