This hearty Tex-Mex style casserole is comfort food at it's finest. With chicken, cheese, corn tortillas, peppers and a creamy sauce, it's a great dish for potlucks, parties, or just a weeknight meal.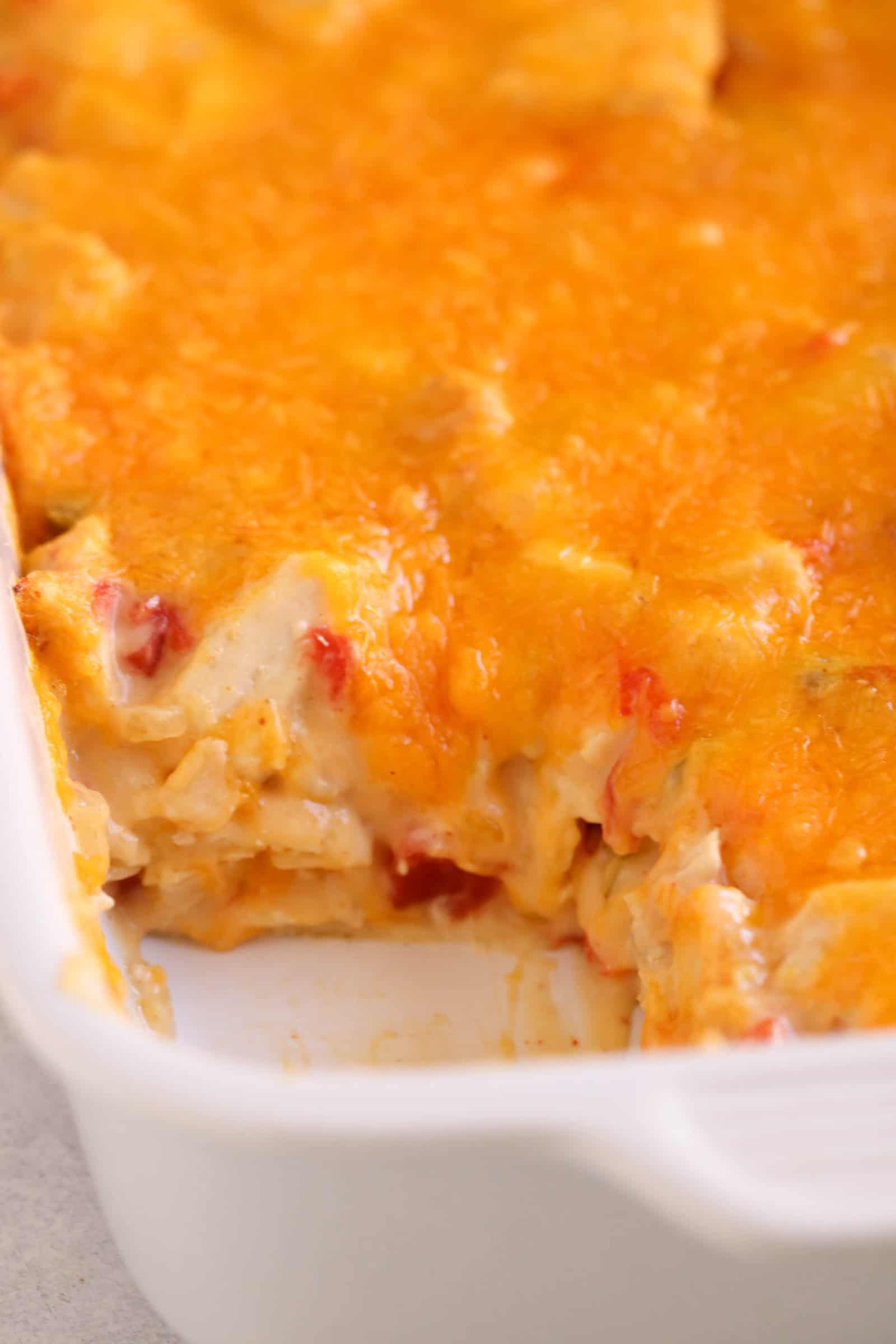 This Texas Ranch Chicken Casserole is comfort food at it's finest. Made as an enchilada-style casserole with tortillas, it's creamy, hearty, and always a hit wherever we serve it.
This casserole was so delicious and and so easy to prepare. You could easily make it in the morning and throw it in the oven at dinnertime for a tasty meal in minutes.
History of king ranch chicken (or Texas ranch chicken)
This recipe dates back to the early 40s and 50s. While there is no definitive story for where this came from, rumors say it began on King Ranch in Texas(hence the name), the largest ranch in the United States.
Most people assume that's where the recipe originated, but nobody knows for sure who invented it.
Fun fact: there is actually no ranch in the recipe, but the ranch refers to "where it all began."