If you're looking for an easy, no-bake goodie, perfect for bringing to the neighbors, these Chubby Hubby Clusters are absolutely perfect.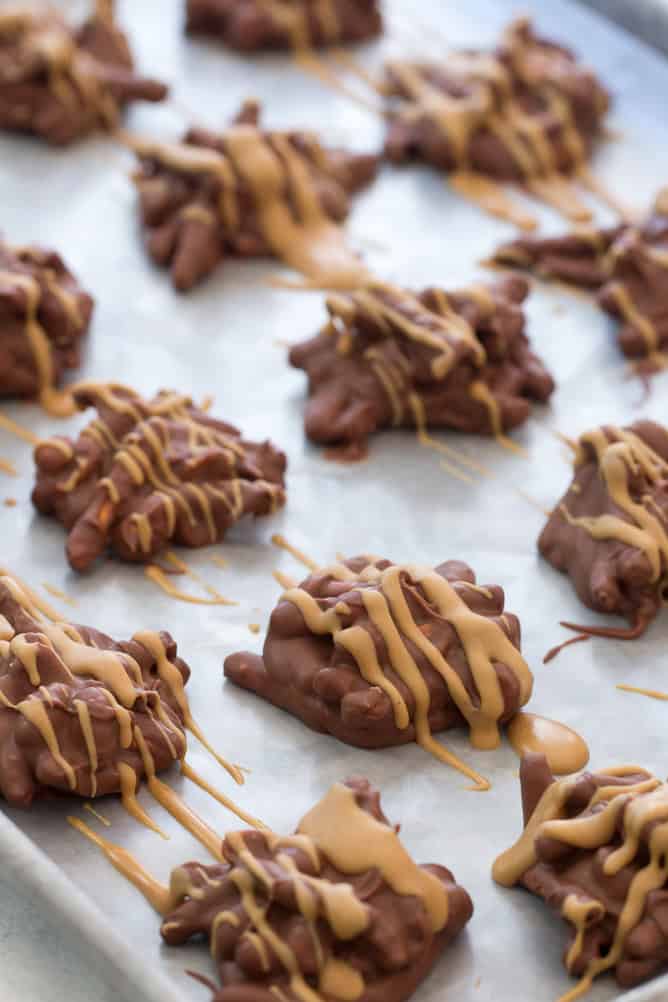 These Chubby Hubby Clusters are the perfect combo of flavors. These little clusters were something that I threw together because I needed one more treat to put on the neighbor's goodie plates.
Our sister Elyse made these Chubby Hubby Truffles a couple of years ago, so I took her basic idea and made it into a no-bake candy cluster. If you like chocolate, peanut butter, and pretzels all mixed together, then these are for you.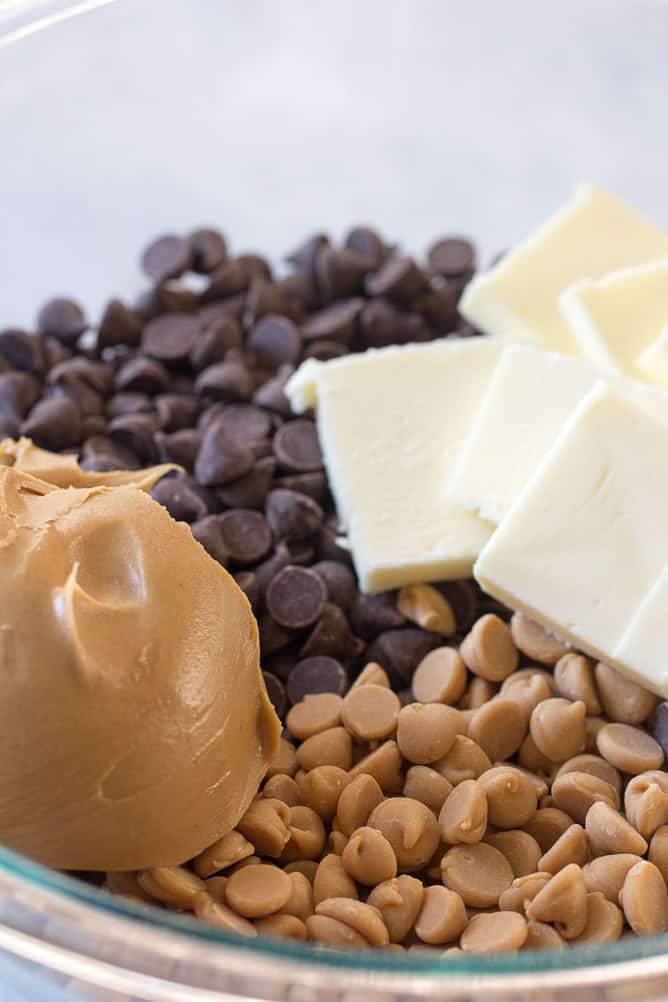 Did you know we have a lot of candy recipes on our site? Try our Crock Pot Nut Clusters, No Bake Lemon Truffles, or our Double Decker Chocolate Peanut Butter Fudge!