Sometimes you just need a chocolate treat and this easy fudge comes together in a matter of minutes! Using chocolate chips, sweetened condensed milk, and of course M&M's this dessert is perfect to make with your kids.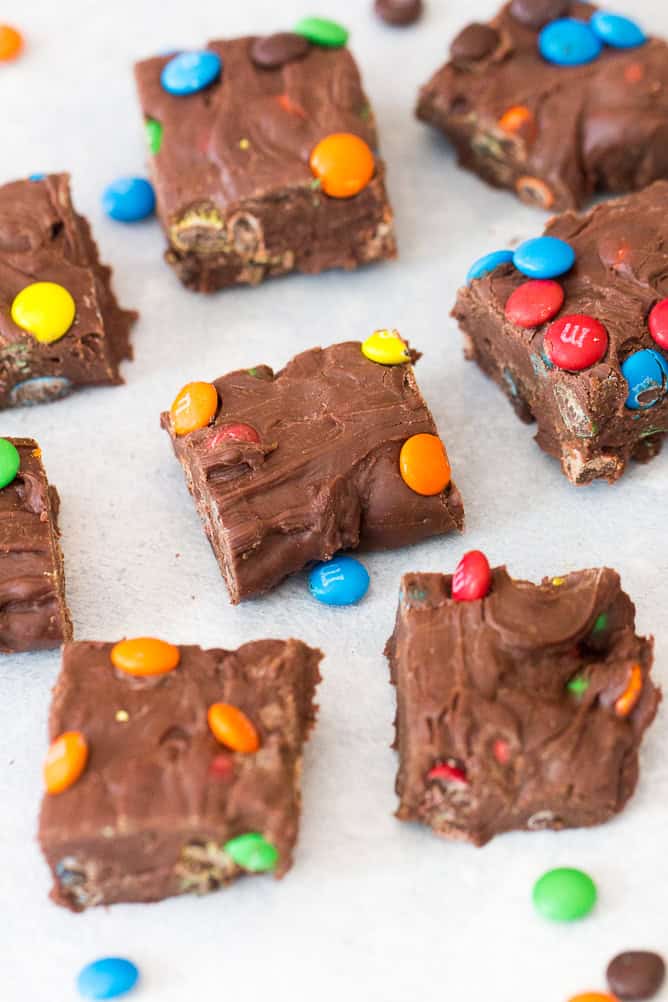 Our mom has been making this 3 Ingredient M&M Fudge for as long as I can remember. It was at every holiday party, super bowl party, and often made during the summer because it doesn't heat up your kitchen like baking usually does.
Do you ever have those days where all you need is just one piece of chocolate to make it through? Maybe two, maybe actually three pieces but that's it and you'd be fine!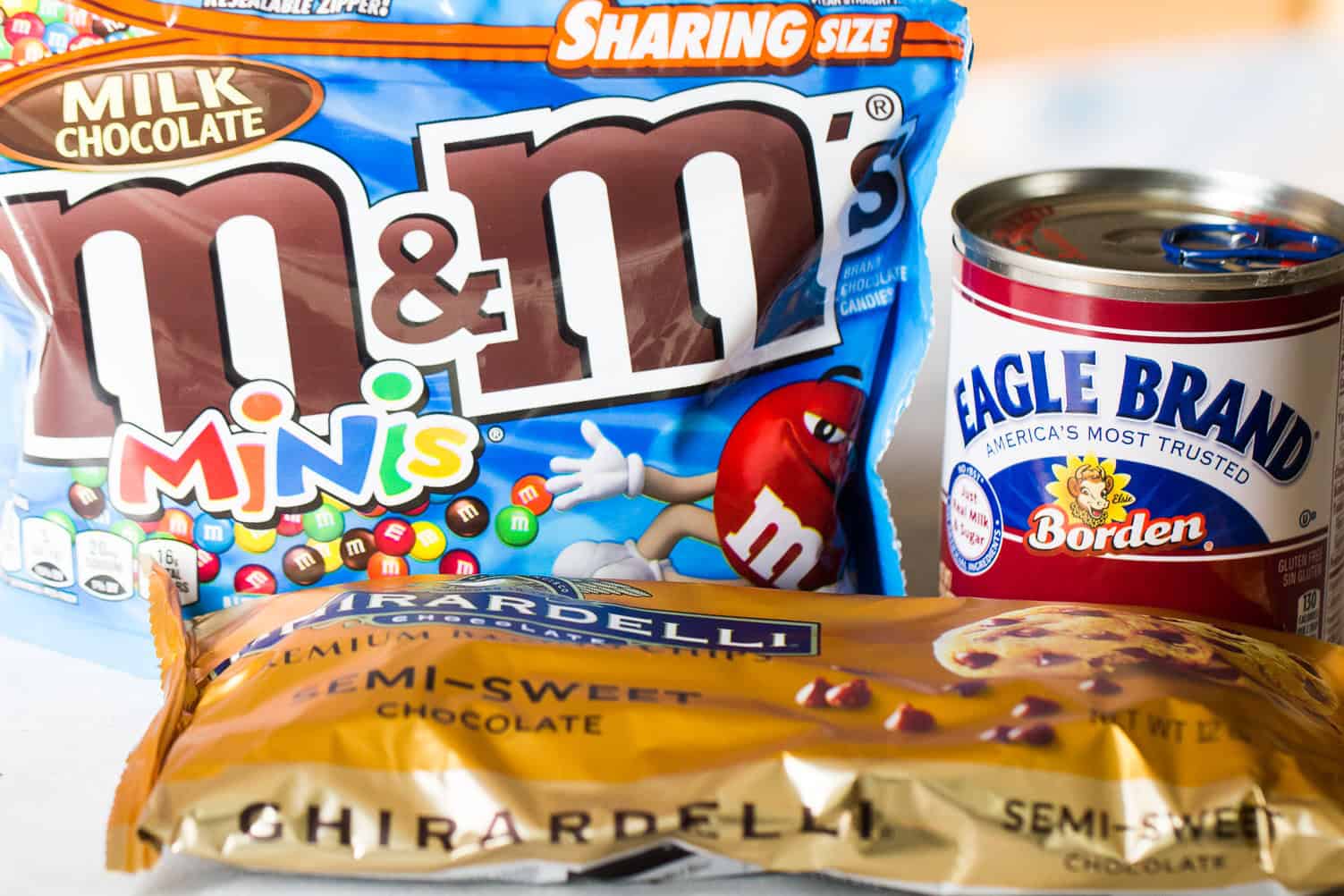 Supplies Needed to Make 3 Ingredient Fudge
Before we get to the recipe, here are a few things we'd suggest having in your kitchen before making this fudge:
Saucepan – This makes the cooking process a breeze!
Parchment Paper – We prefer using parchment paper over foil because it does not stick to the fudge, but either will work. Just make sure to grease your foiled pan if you do decide to go that direction.
8×8" Square Pan – Your fudge will be the perfect size in a square pan. You can also use a 9×9" for a little thinner of squares.