Though not as well known, our coconut pecan sweet potatoes recipe is absolutely divine! It has the tender sweet potatoes mixed with the refreshing flavors of coconut and a slight crunch from the pecans.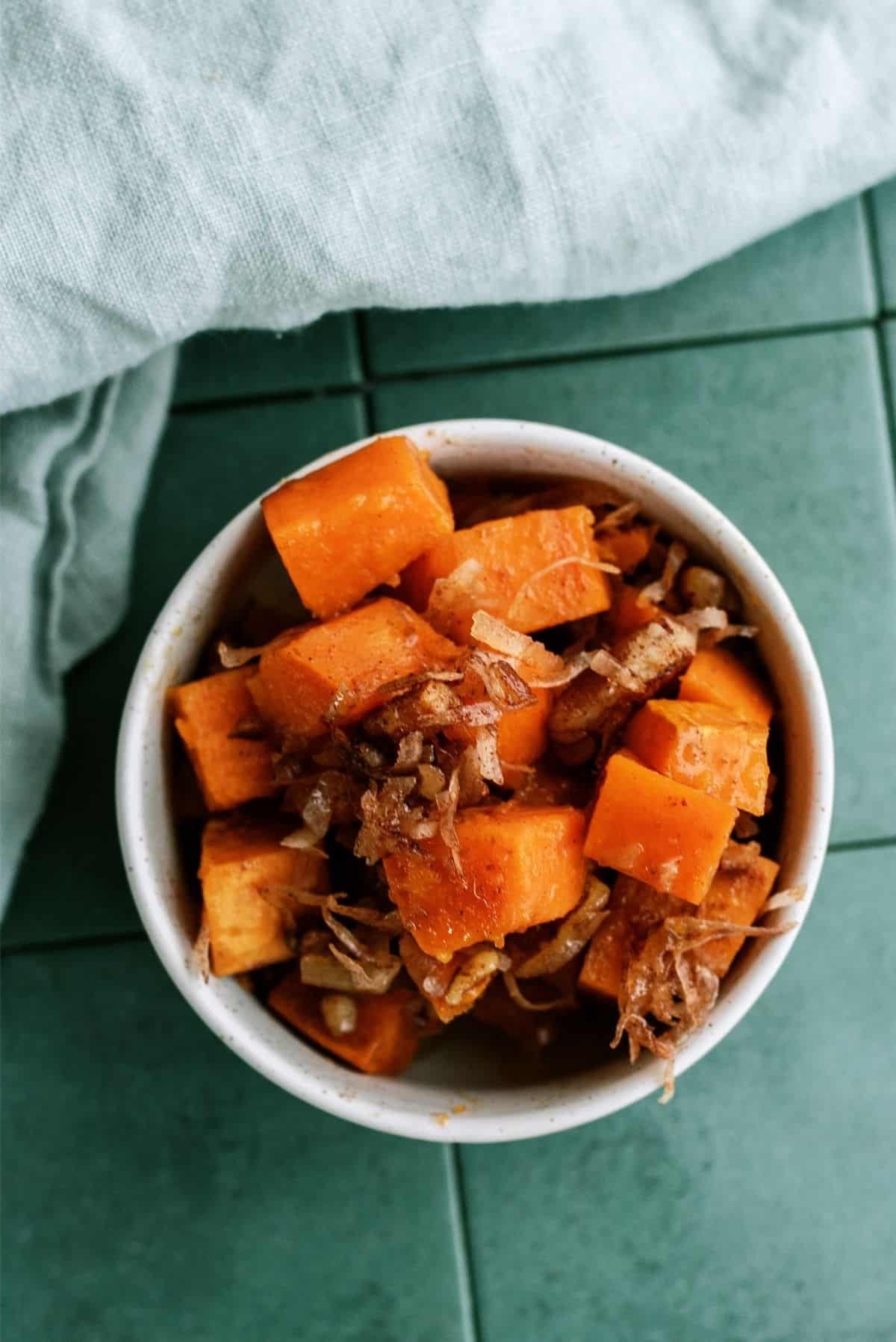 One of the more underrated dishes you can serve as a Thanksgiving recipe is this coconut pecan sweet potatoes dish. It is a perfectly warm, sweet, crunch, and full or wonderful flavor that will leave you wanting more.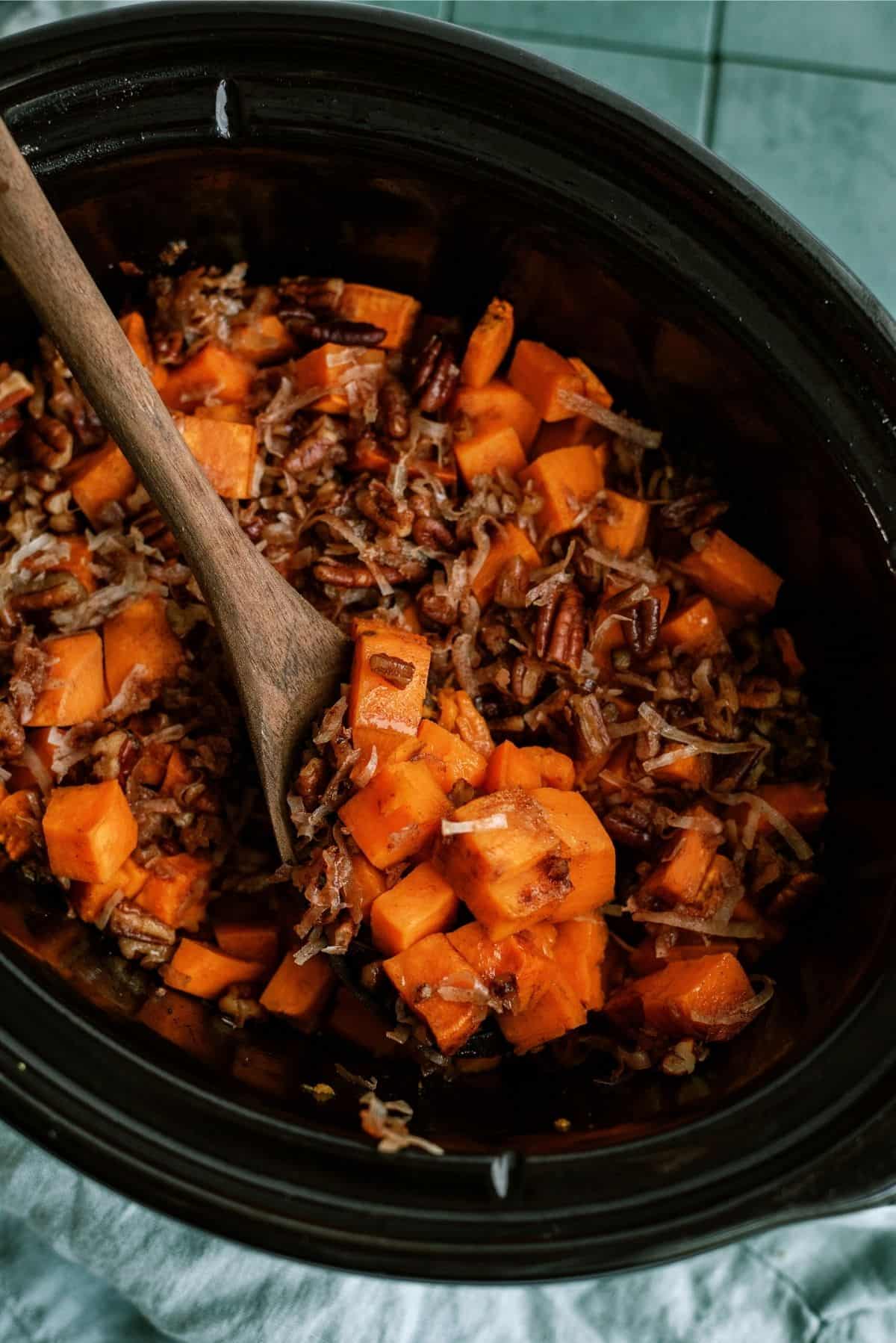 Not to mention, this is a wonderfully easy sweet potato recipe that you can make while your efforts could be needed elsewhere during the busy Thanksgiving prep! I love having a few dishes that I know will taste amazing but require a lot of work, and this is one!
When you make coconut pecan sweet potatoes you are getting a little bit healthier twist on the classic family recipe that everyone looks forward to.
For more Thanksgiving side dish recipes to try, give our Slow Cooker Sweet Potato Mash Recipe, Grandma's Corn Pudding Casserole Recipe, and Homemade Green Bean Casserole without Condensed Soup Recipe a try!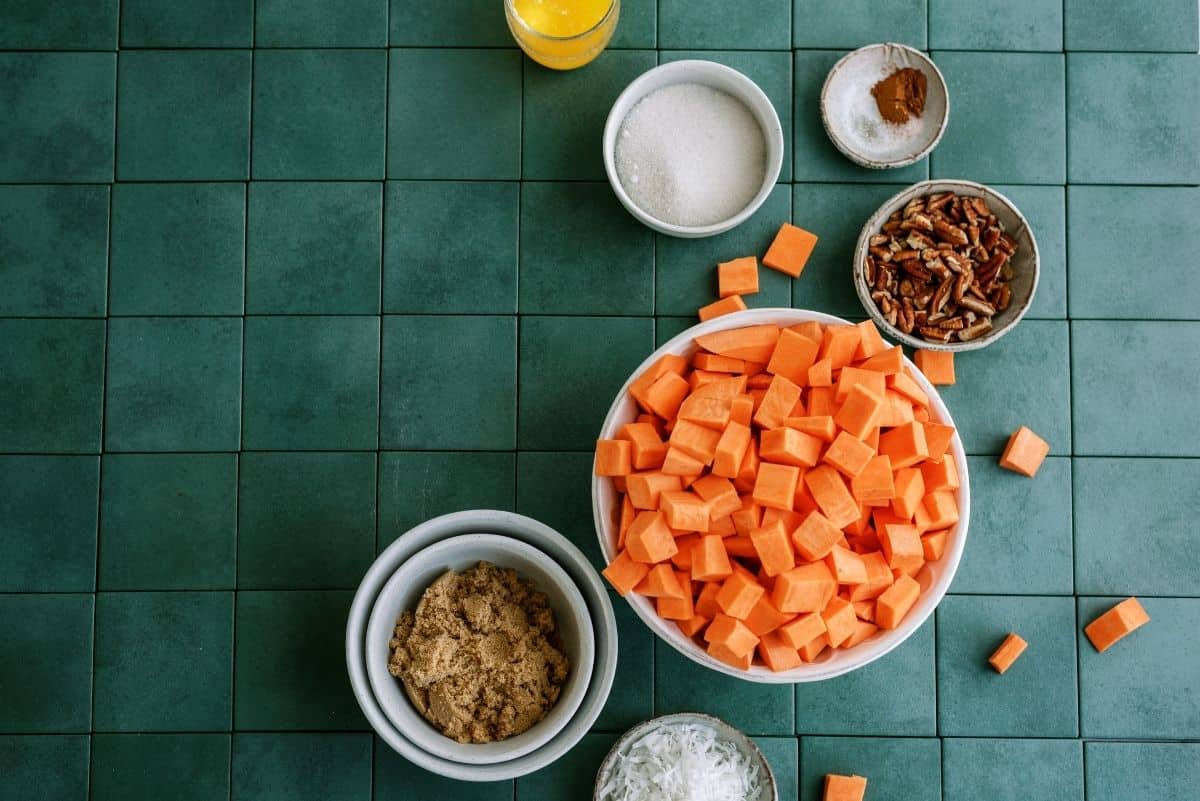 Ingredients You'll Need For Our Coconut Pecan Sweet Potatoes Recipe:
Sweet potatoes
Pecans
Shredded coconut
Sugar
Brown Sugar
Butter
Cinnamon
Salt
How To Make Our Coconut Pecan Sweet Potatoes Recipe:
This recipe is such a simple recipe! Begin by getting out your slow cooker and spraying it down wth nonstick cooking spray.
PRO TIP: By spraying it down with nonstick cooking spray you can keep the sweet potatoes from sticking and burning in the bottom of the pan. Or you can always use the slow cooker liners, they also make cleaning up a breeze!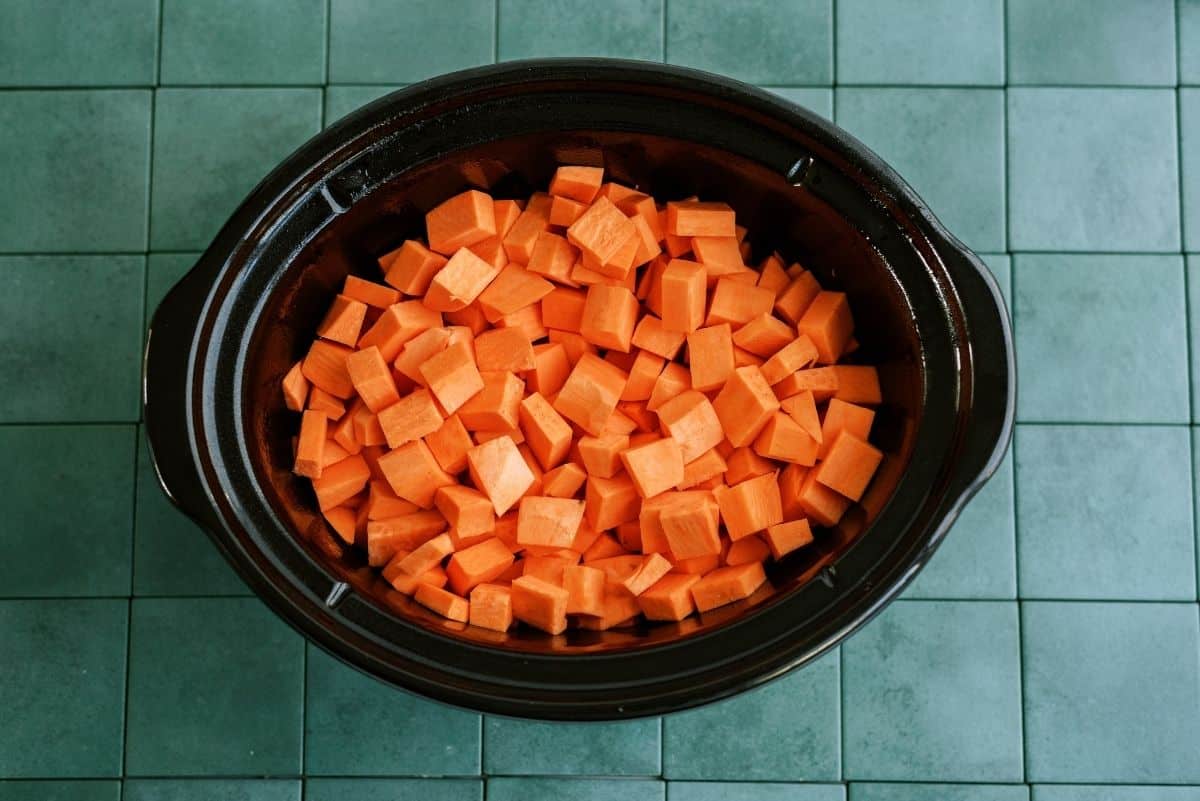 Once the slow cooker is prepped, place the peeled and diced sweet potatoes inside and spread them out evenly.
Then in a medium mixing bowl add the shredded coconut, brown sugar, white sugar, melted butter, cinnamon, and salt.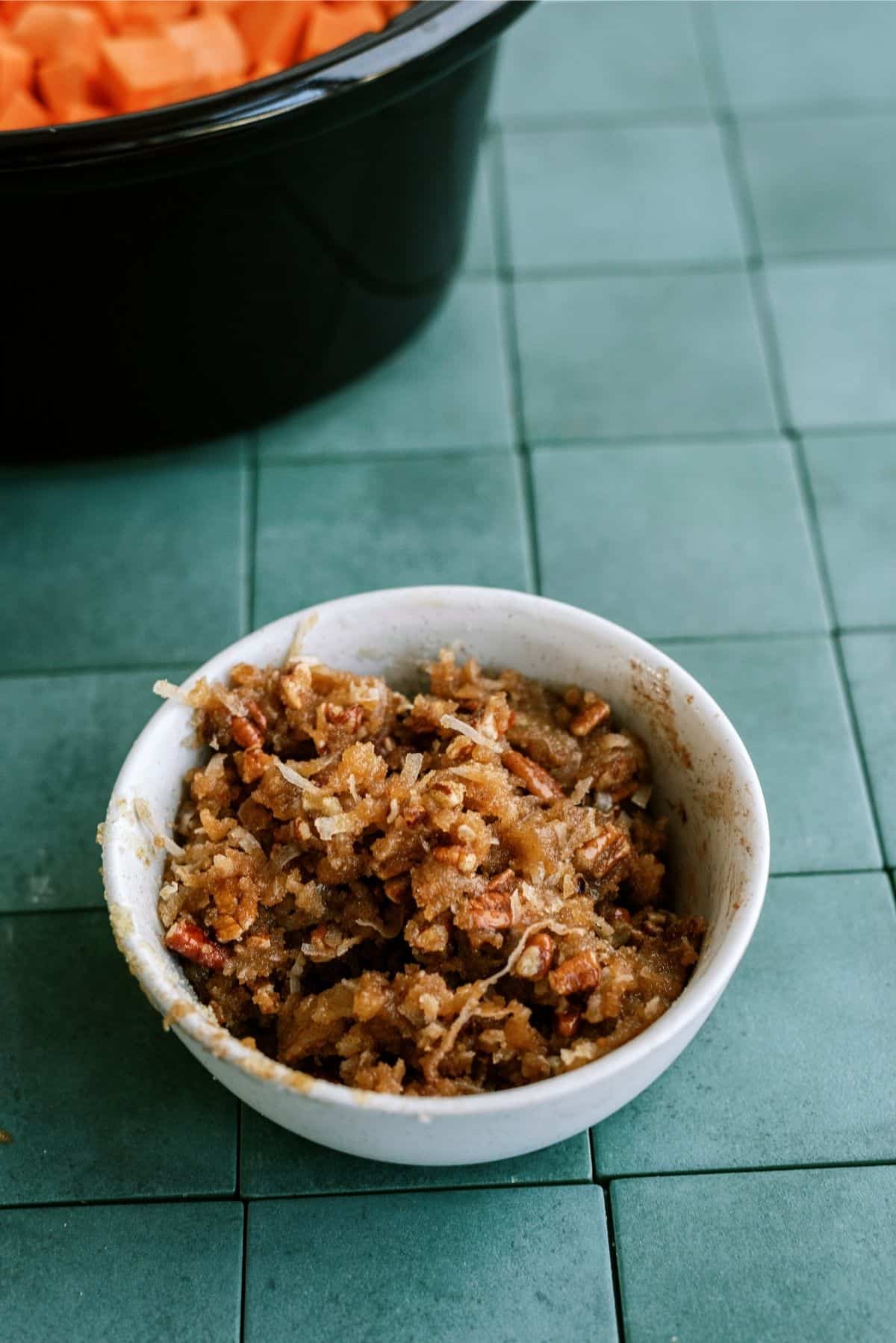 Give all of that a good mix with a fork until it is well combined.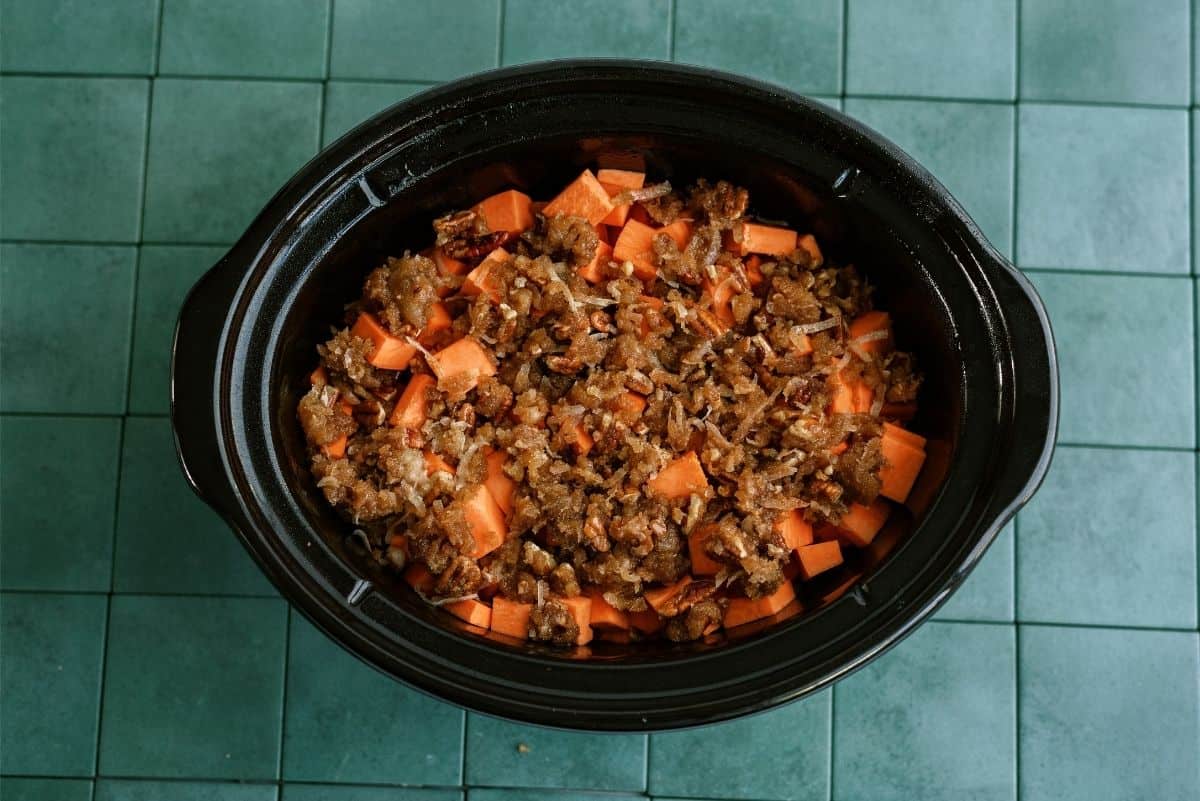 Now, pour the pecan topping mixture over top of the sweet potatoes.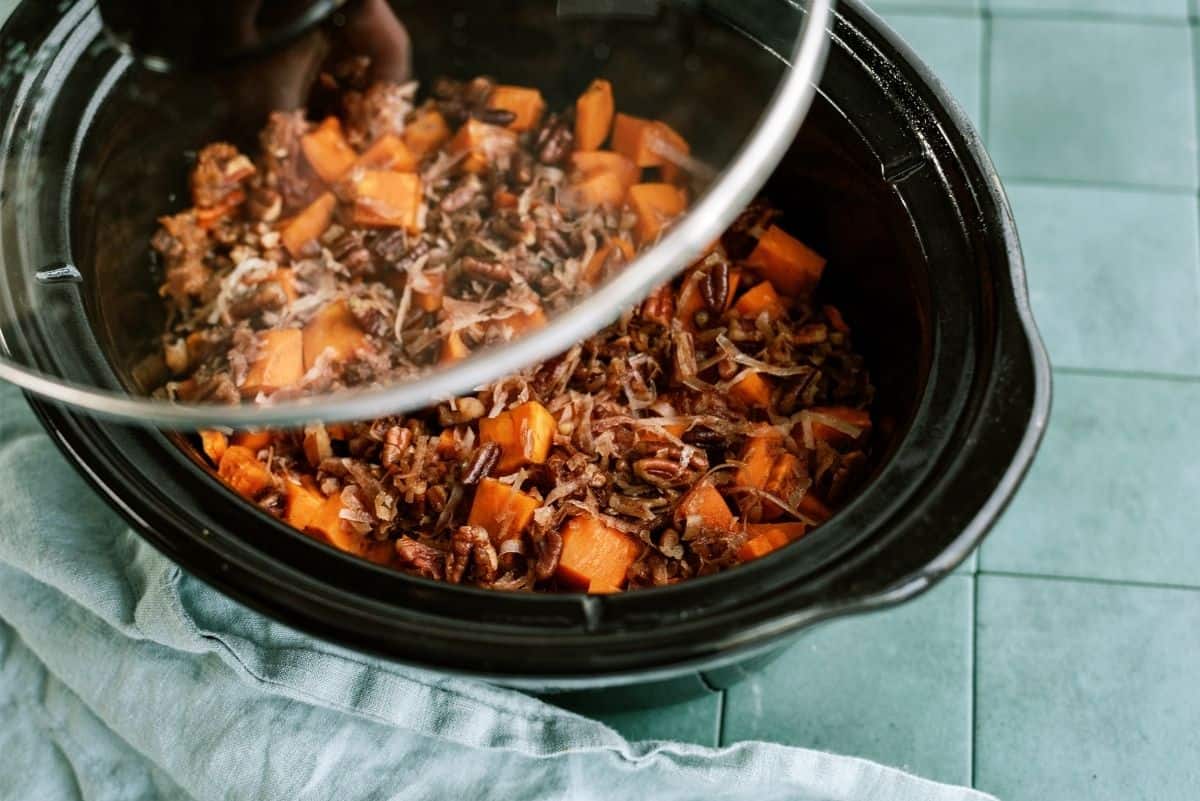 Once all the ingredients are in the slow cooker, place the lid on and turn it on high and cook the potatoes for 3 ½ – 4 hours or until the potatoes are tender.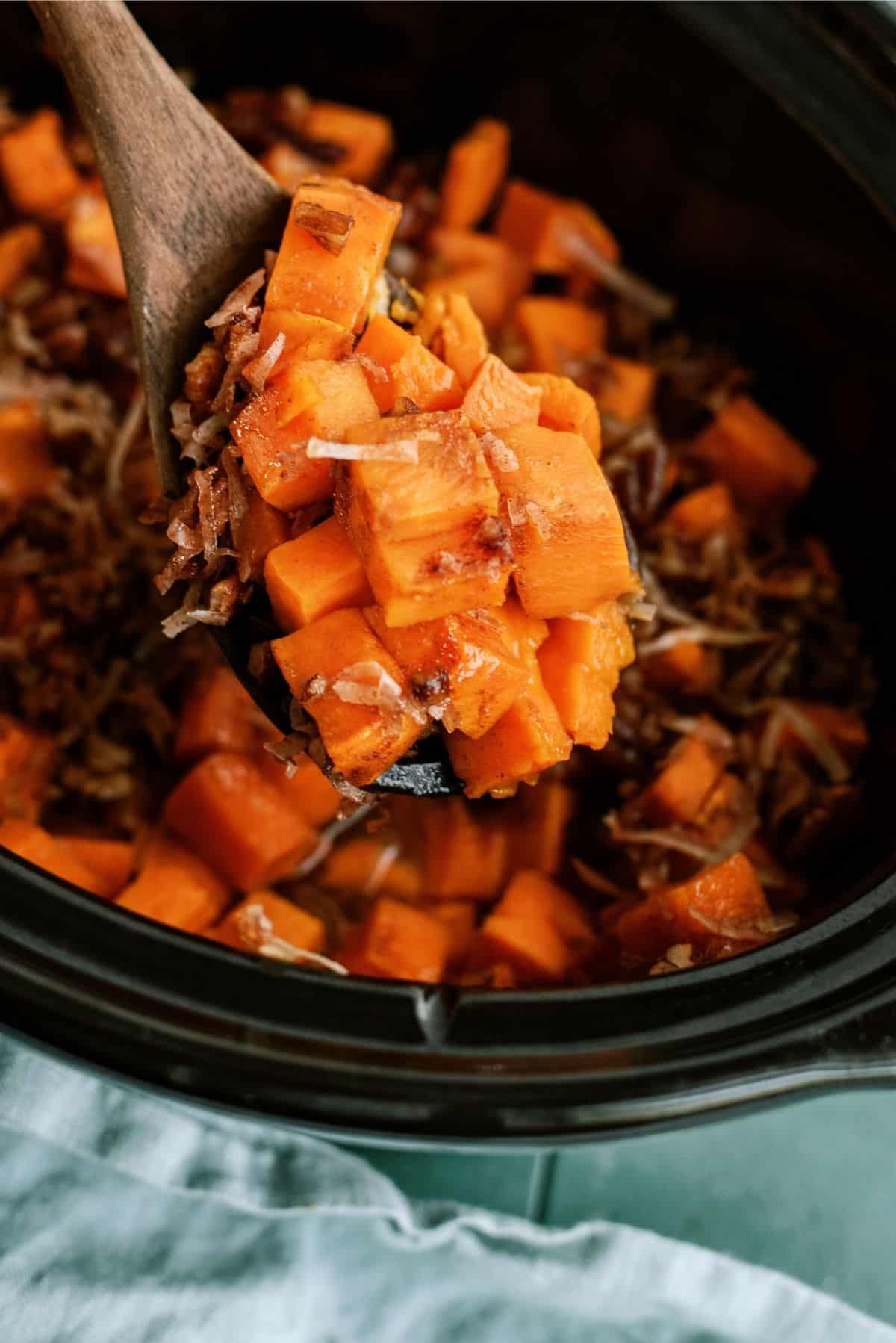 Then just serve them warm with the rest of your dinner!
To Make This Classic Family Favorite Recipe You Will Need:
Slow Cooker
Nonstick cooking spray (or slow cooker liner)
Medium mixing bowl
Fork