Make your own delicious comfort food with this amazing Salisbury steak recipe. It is an easy ground beef recipe you can make up quickly for a wonderfully hearty and flavorful meal.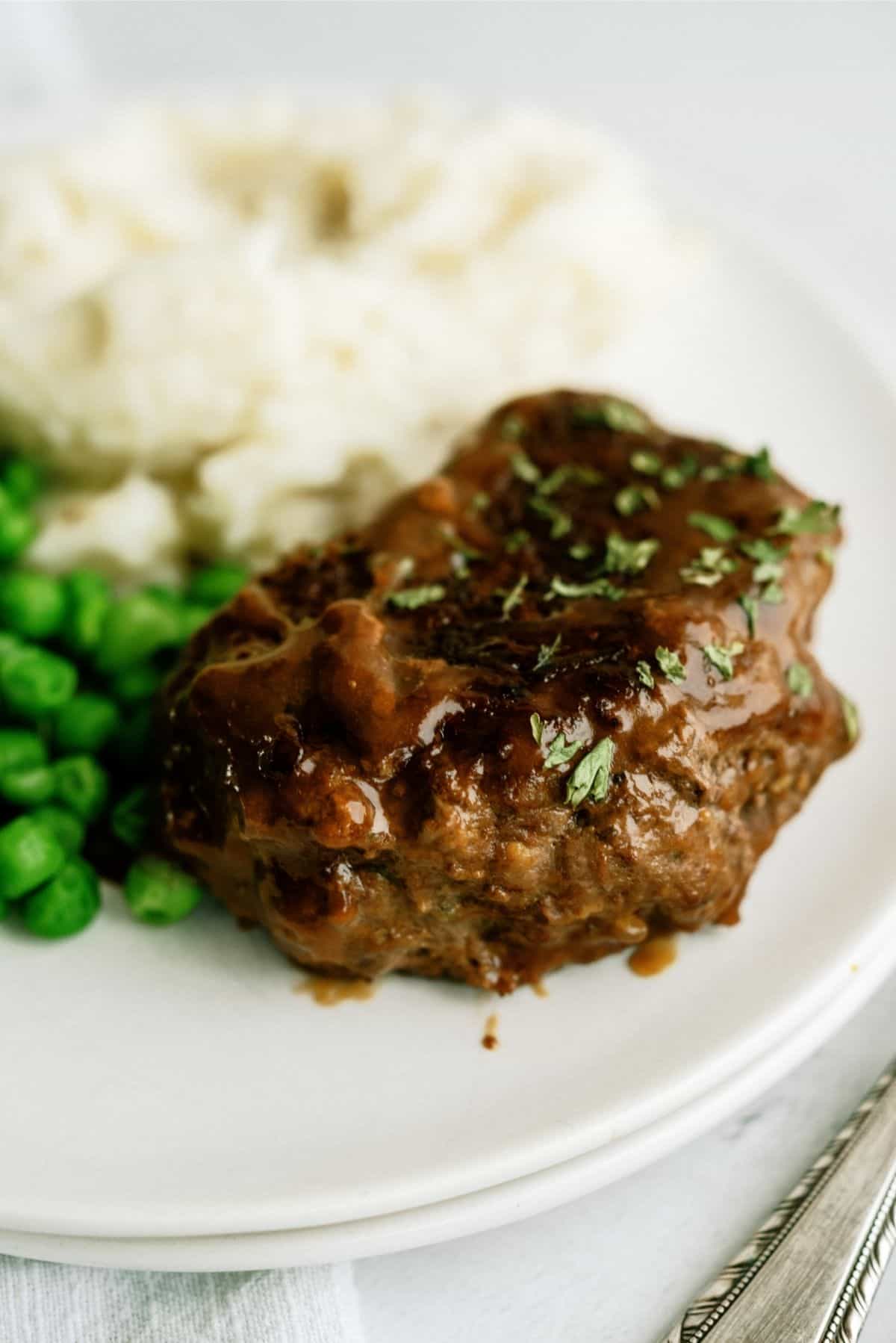 This delicious Salisbury steak recipe is a go-to favorite family dinner recipe, especially on our busy nights during the week. This recipe makes one of the best flavored Salisbury steak you'll ever have.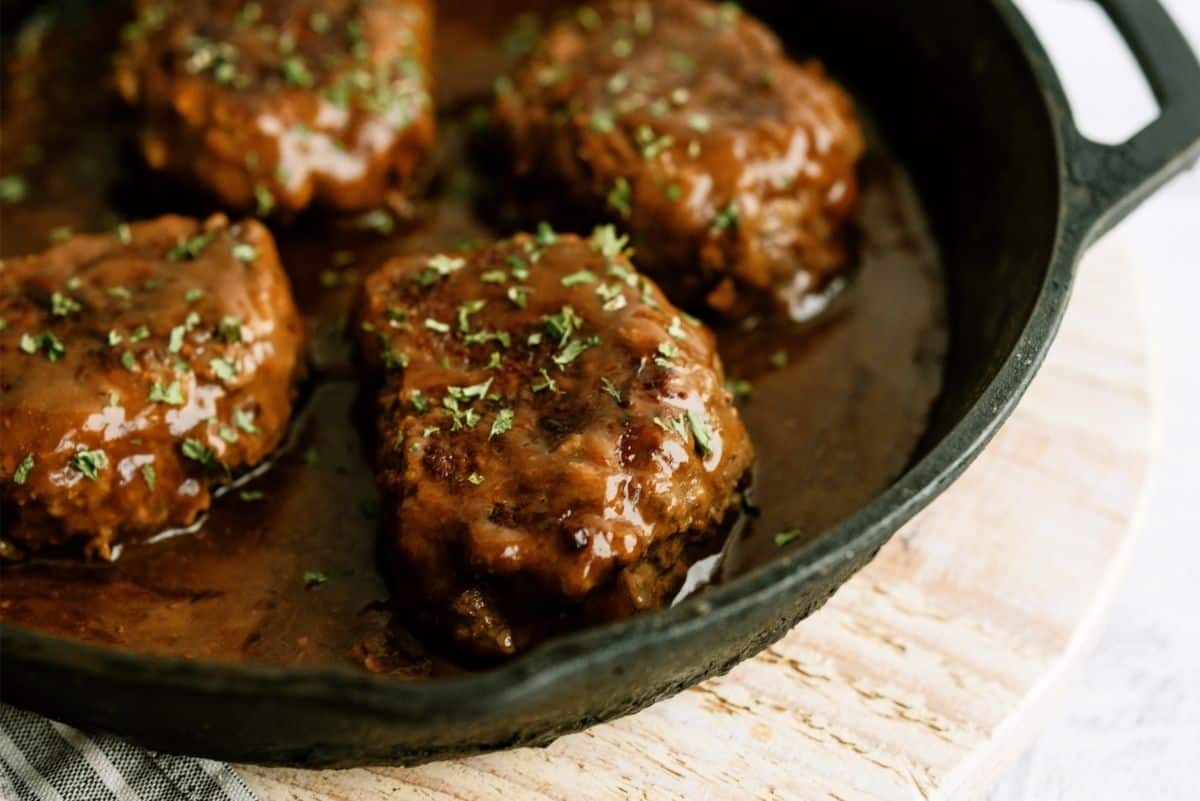 Do yourself a favor and make sure you make this budget-friendly dinner when you are low on groceries at the end of the month, because this is a recipe you can make normally from what is in your pantry.
The other awesome thing about this recipe is how simple it is to make. Just throw it all together with a few ingredients and you'll have a great dinner ready in no time.
If you make some of our Roasted Baby Potatoes, Honey Roasted Carrots, and some Raspberry Cheesecake Fluff Salad, and you will have an amazing dinner planned!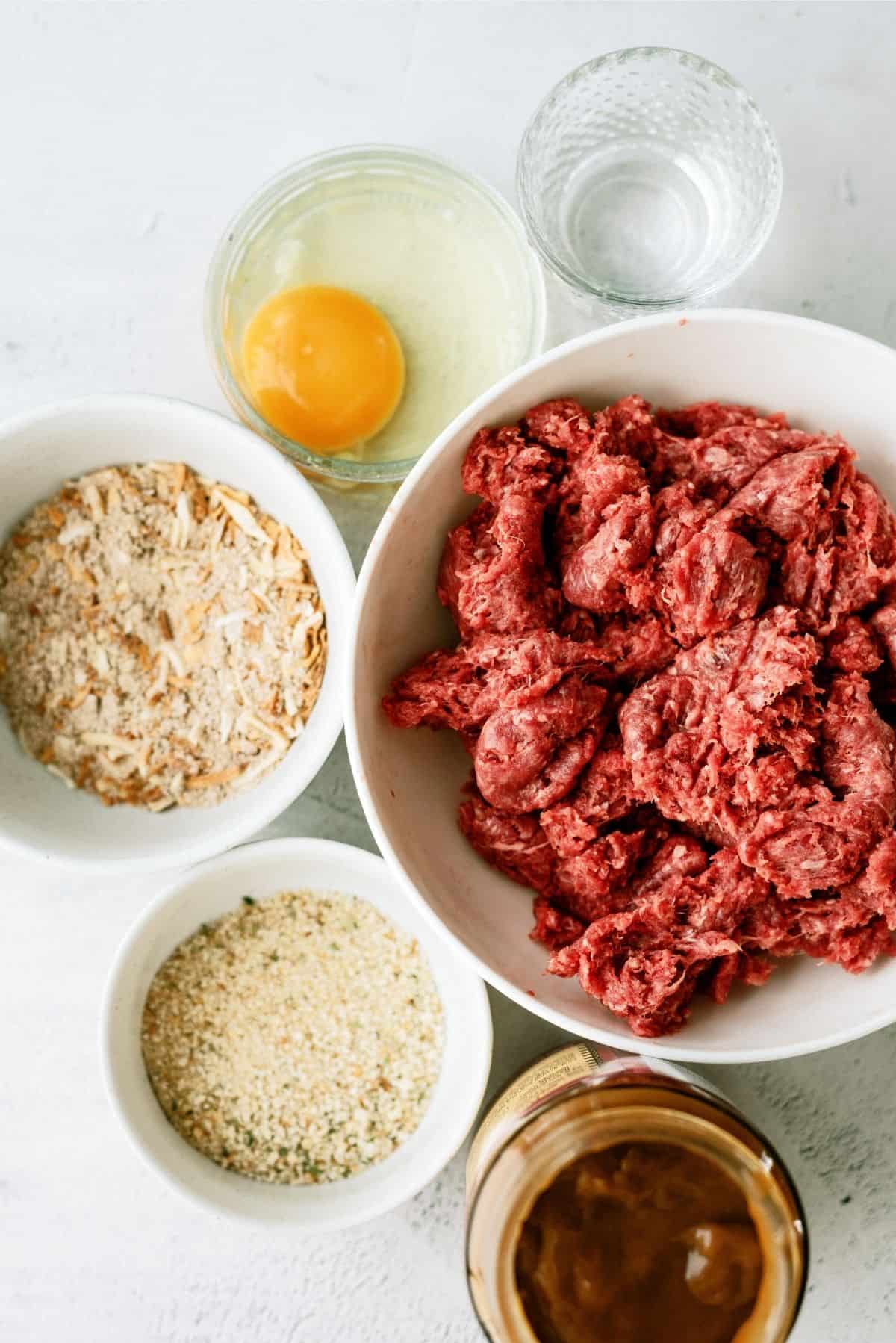 Ingredients Needed For Our Salisbury Steak Recipe:
Ground beef
Italian bread crumbs
Dry french onion soup mix
Egg
Water
Jar of beef gravy
How To Make Our Salisbury Steak Recipe:
In order to make this recipe, get a large mixing bowl and combine the ground beef, Italian bread crumbs, french onion soup mix, beaten egg, and water until completely mixed together.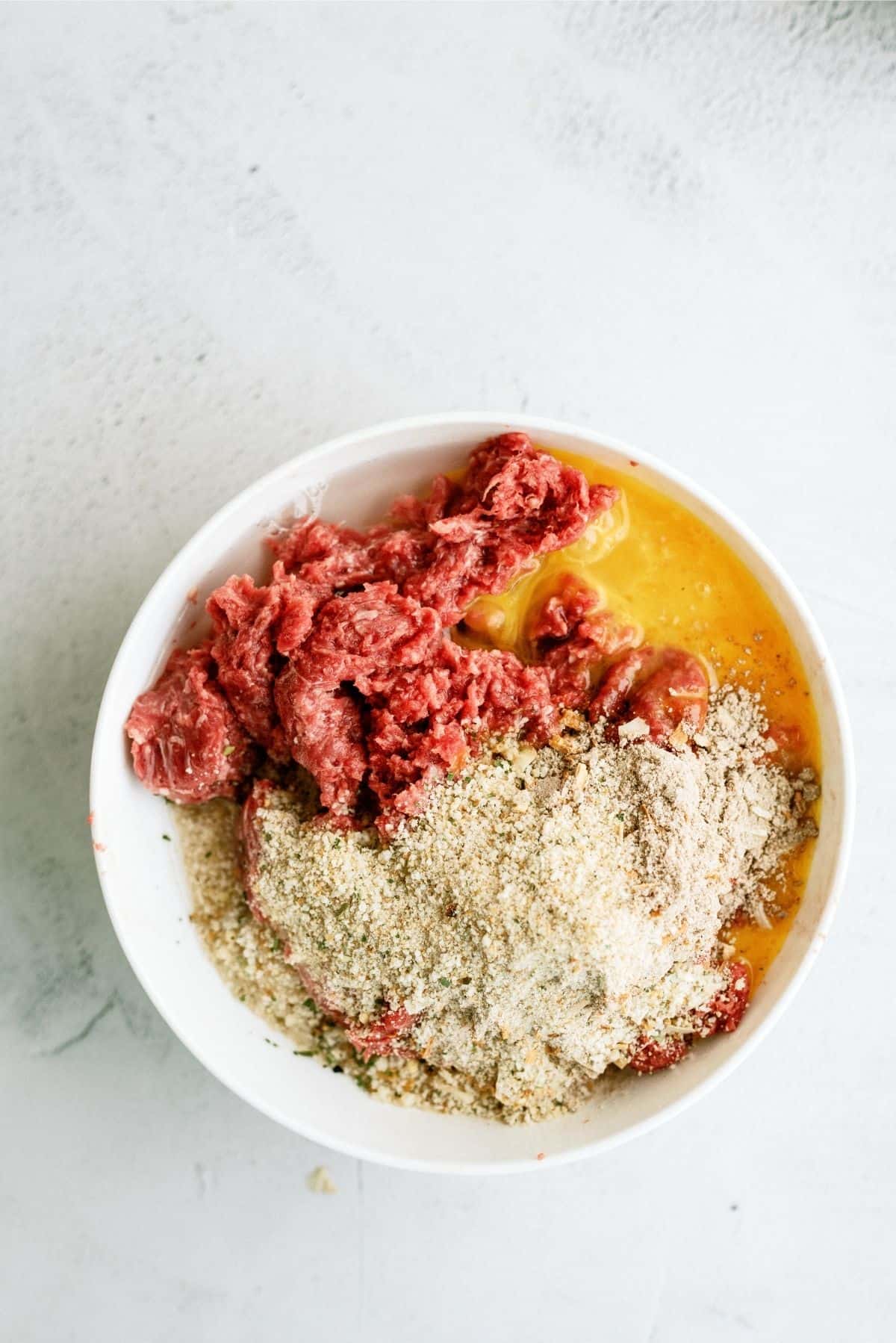 Then shape the meat mixture into 4 oval-shaped patties that are about ½ inch thick.
Next, spray a large skillet with nonstick cooking spray, and warm it up over medium heat.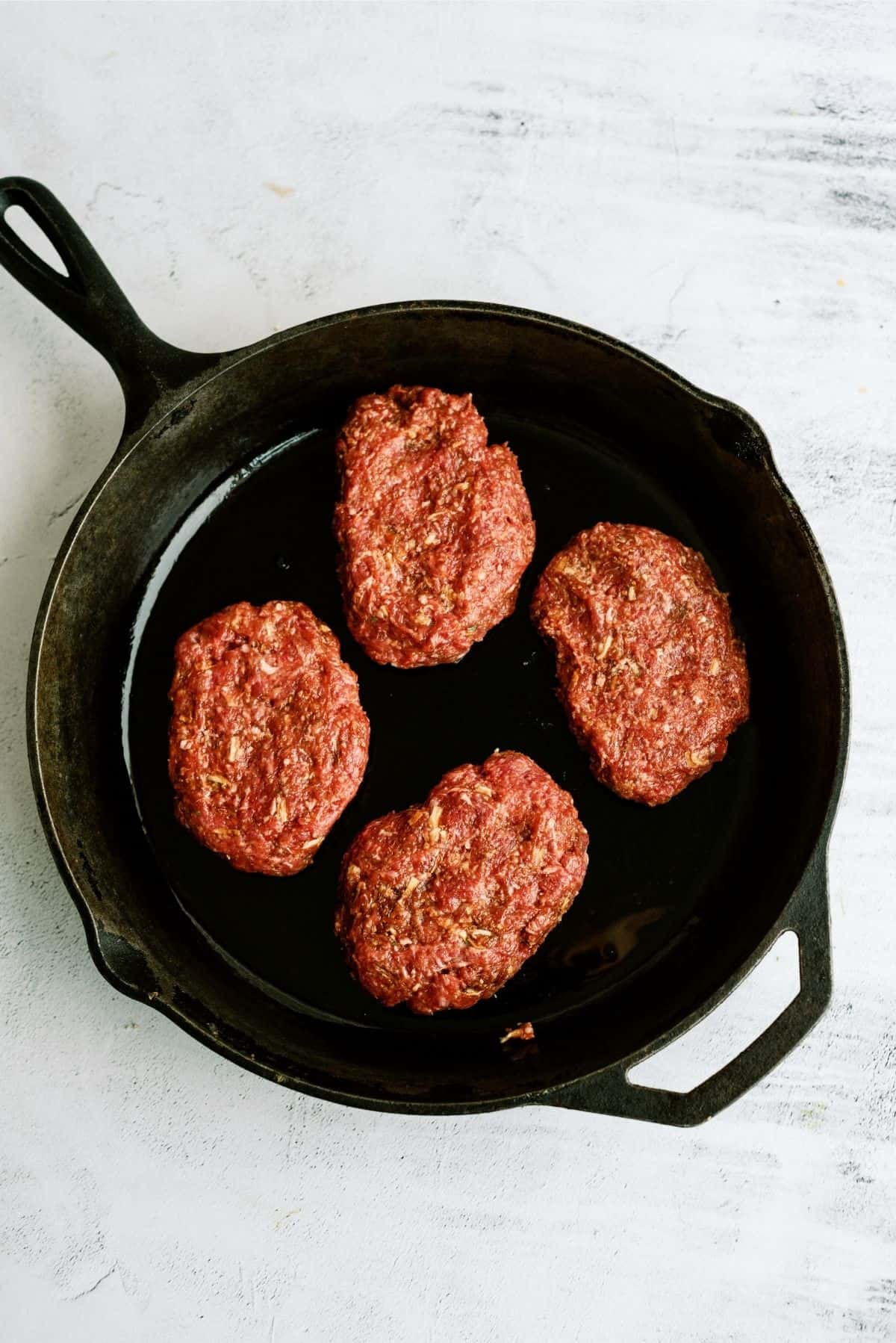 Once the skillet is hot, place the patties in the pan and cook the patties for 10 minutes on each side.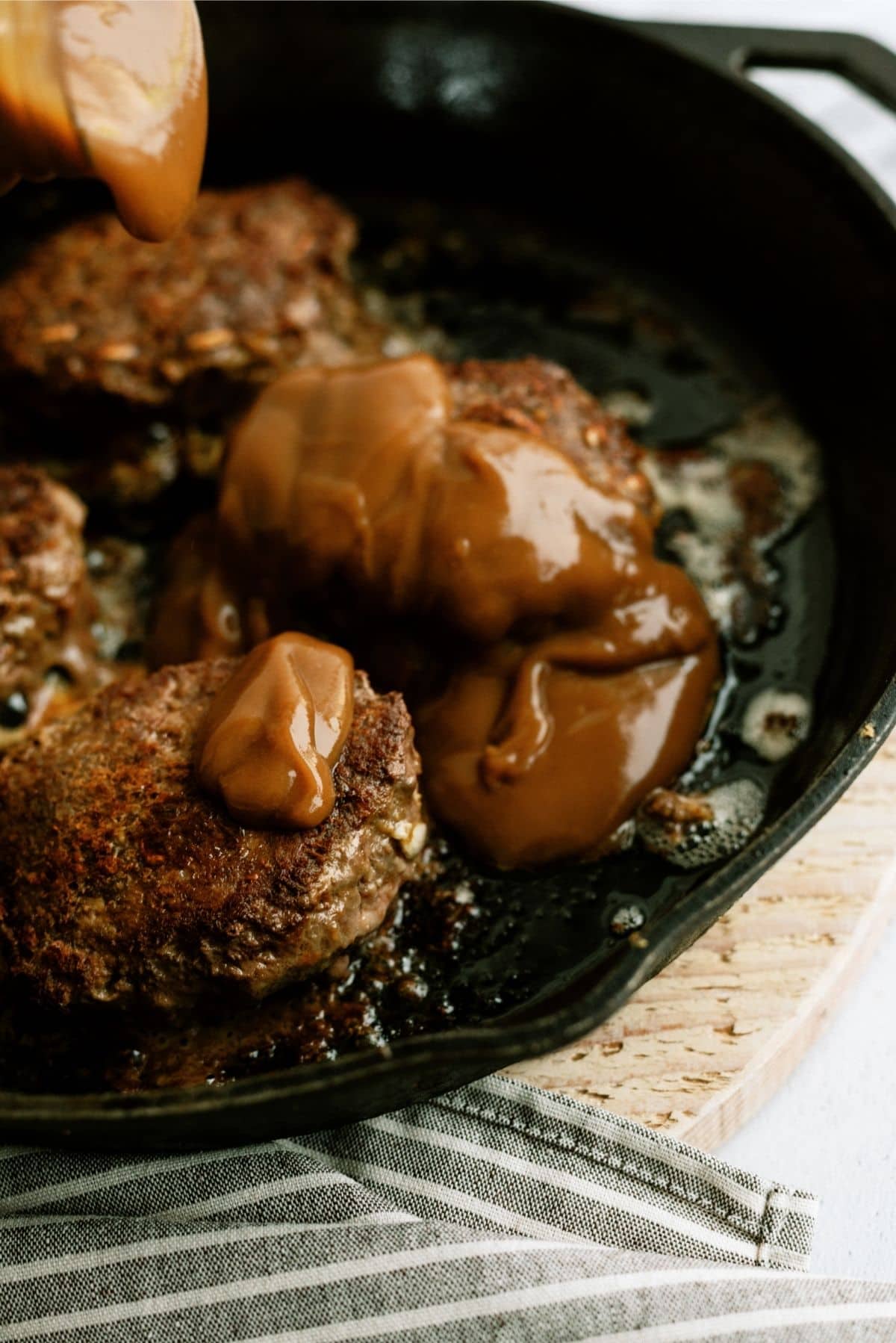 After each side has been cooked, drain the grease from the skillet and then add the jar of gravy to the pan.
Continue cooking the patties in the skillet with the gravy for another 5 minutes on each side.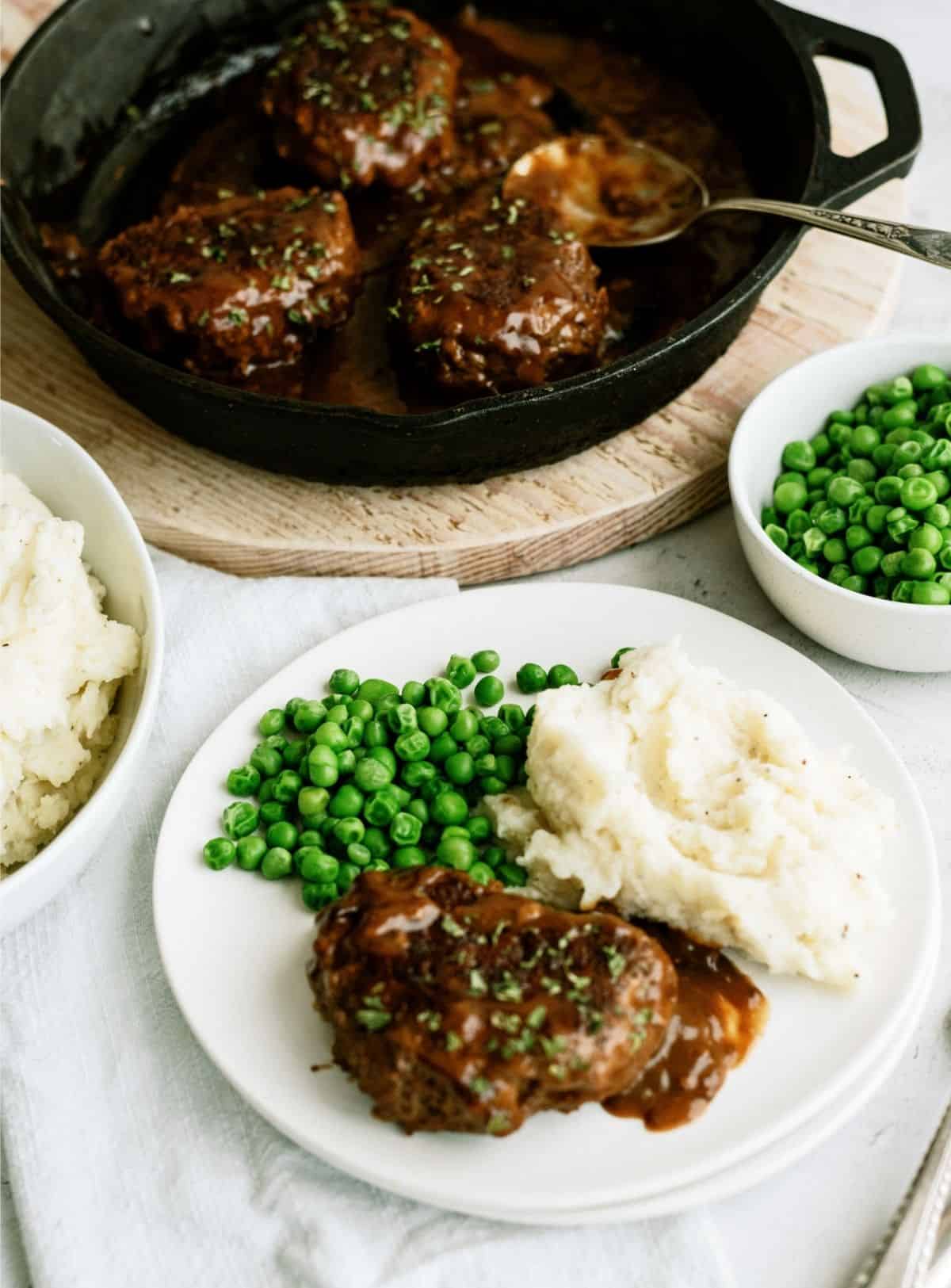 After they have cooked on each side remove the patties from the pan and serve them with your favorite sides.  
Related Recipe: Try our Salisbury Steak Meatballs Recipe HERE!
To Make This Easy Ground Beef Recipe You Will Need:
Large mixing bowl
Nonstick cooking spray
Large skillet
Turning spatula (THESE work well!)