Comfort food that you can feel good about eating! Ground turkey sausage, ravioli, tomatoes, and spinach come together to make this a quick one-pot dinner that your whole family will love.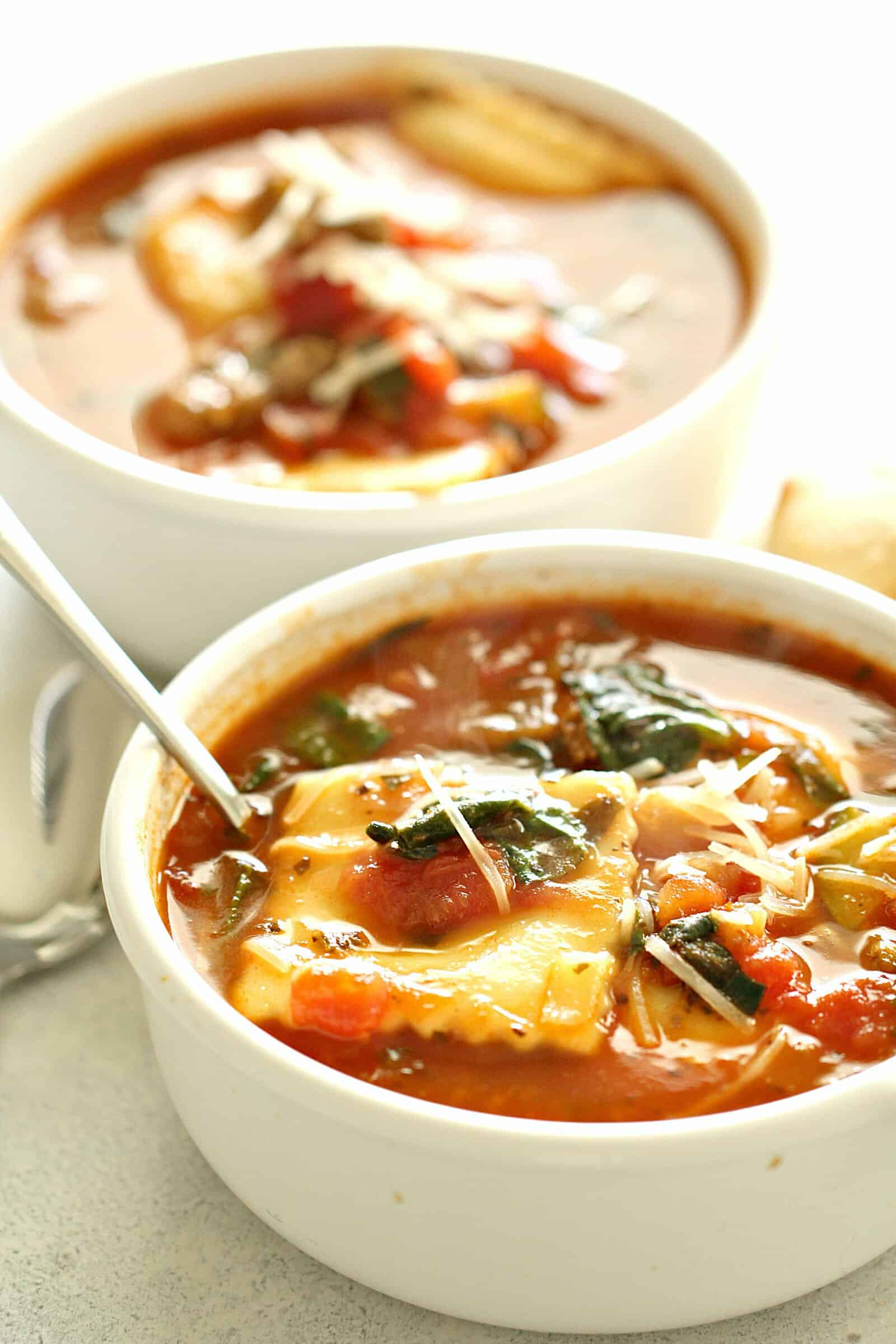 When it comes to soup, I could eat it all year long. I love how simple it is to throw together, but also how filling and delicious it can be. I also love that soup makes it easy to sneak lots of vegetables into my family's diet.
My husband, however, doesn't love soup as much as I do. I am soup crazy, and he is still hungry, even after eating an entire pot.
But, I made this soup, and my husband could barely finish his second bowl, he was so stuffed. This soup is extremely filling, and full of delicious meat, that everyone will be well fed.
I also linked a video of our favorite breadsticks we make, to dip in this delicious Ground Turkey Sausage Ravioli Soup.
If you need a quick dinner, I highly recommend this soup.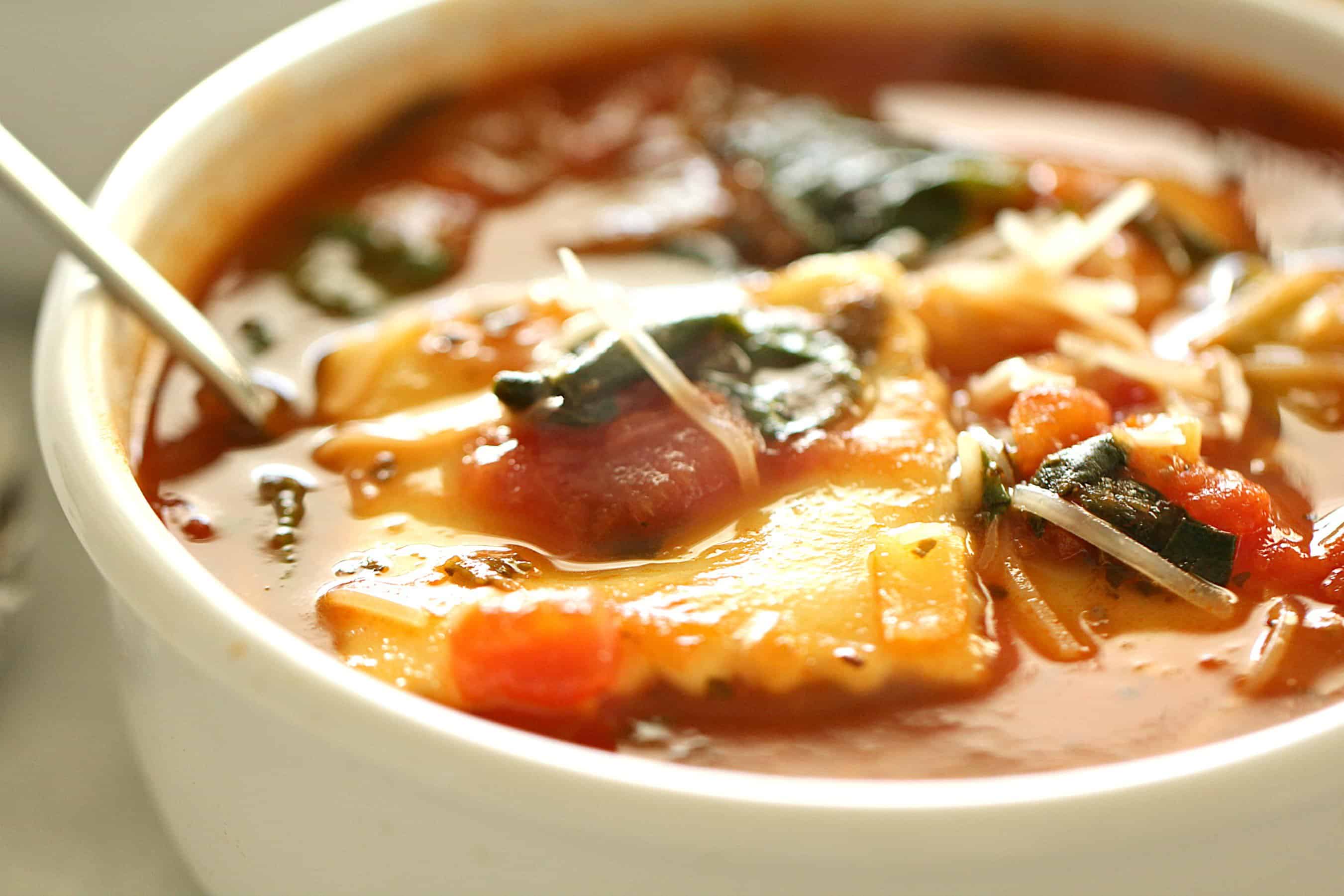 This delicious soup comes together in a matter of minutes in one big stock pot (hooray for not cleaning extra dishes).
This is the perfect dish to whip up on a busy weeknight and BONUS – you can eat the leftovers for lunch the next day.
Related Recipe: Looking for more Ravioli recipes?! Try our Crock Pot Cheesy Ravioli Casserole!