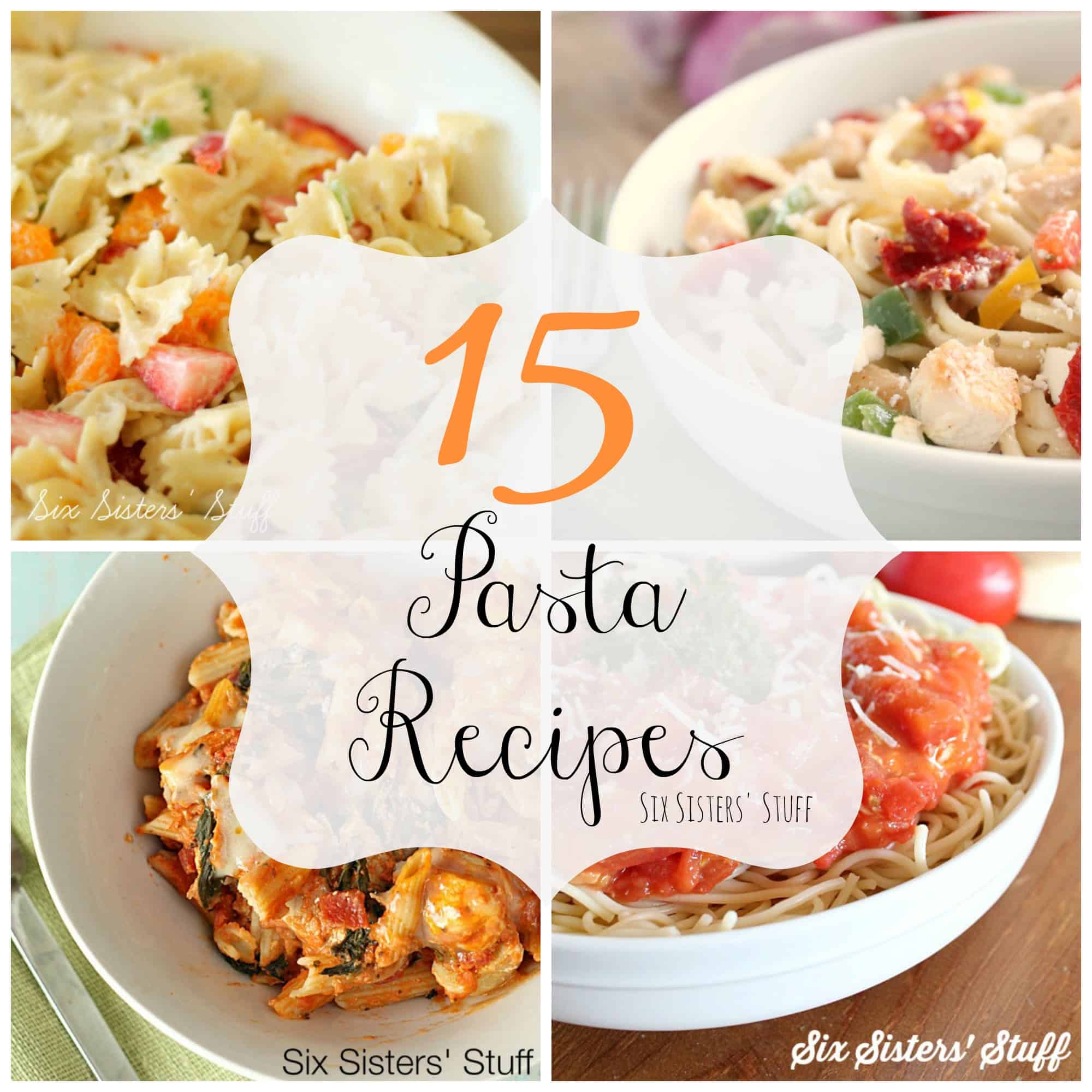 I have always loved pasta! There are so many different pasta recipes that we LOVE. We finally narrowed down to 15. Pasta is perfect for a quick meal on a busy night. It's also an awesome budget friendly way to make any dinner taste just a little better. Enjoy!
Sun Dried Tomato Pasta Salad

Fresh Cajun Pasta
Crock Pot Bacon Ranch Chicken
Slow Cooker Macaroni and Cheese
Slow Cooker Creamy Spaghetti

Creamy Sausage and Tomato Pasta

Chicken Spaghetti
Slow Cooker Italian Chicken

Baked Ziti Freezer Meal
Baked Spaghetti
Cheeseburger Macaroni
3 Cheese Chicken Pasta Bake
Strawberry Poppyseed Pasta Salad
IT'S HERE! IT'S HERE!
You can pre-order our "12 Days of Christmas" cookbook TODAY for only $13.59!
This book is due to be released on September 30, so grab this deal while you can (regularly $19.99).
Get the book HERE!
This book is loaded with all of our Christmas favorites- cookies, fudge, dinners, neighbor gifts, decorations, traditions, ideas for service, and of course Christmas morning breakfast. 🙂 We LOVE the holidays and can't wait to share them with you!