Grandma's goulash was a family favorite growing up - ground beef, elbow macaroni, and a sweet tomato sauce make this skillet dish so simple to throw together in no time. Goulash feeds a crowd and is made in just one skillet.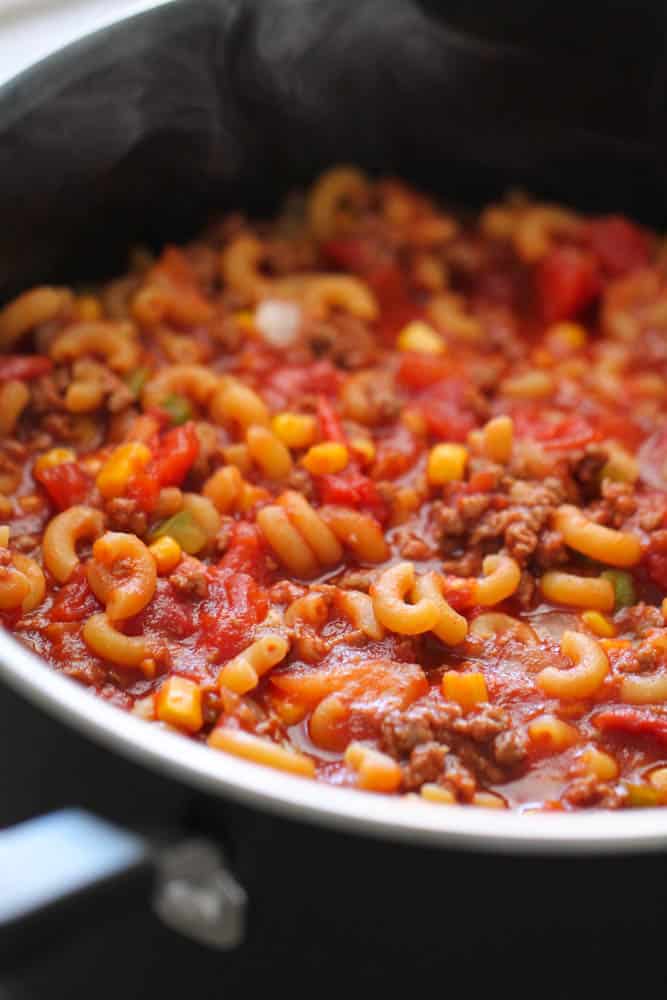 Grandma's Goulash
Our Grandma's Easy Ground Beef Goulash has always been one of our favorite meals, even as kids.
When mom was out of town, our dad always whipped up a batch of his mom's goulash and we would devour the whole pan!
This simple dish is loaded with flavor and comes together in a matter of minutes. I love skillet dinners like this that make clean-up so easy.
What is Goulash?
Goulash originally came from Hungary and it was a soup or stew that consisted of meat and peppers seasoned with paprika and other herbs and seasonings.
In America, goulash is usually made with ground beef, elbow macaroni, and tomatoes (either tomato sauce, tomato soup, and/or tomato paste).
I love that this dish is hearty and comforting, but it's also perfect if you are trying to eat on a budget.
This isn't your typical Hungarian goulash, but it's delicious all the same.
If you are looking for more yummy meat and pasta skillet dishes, be sure to check out our Chili Mac Skillet or 20 Minute Skillet Lasagna.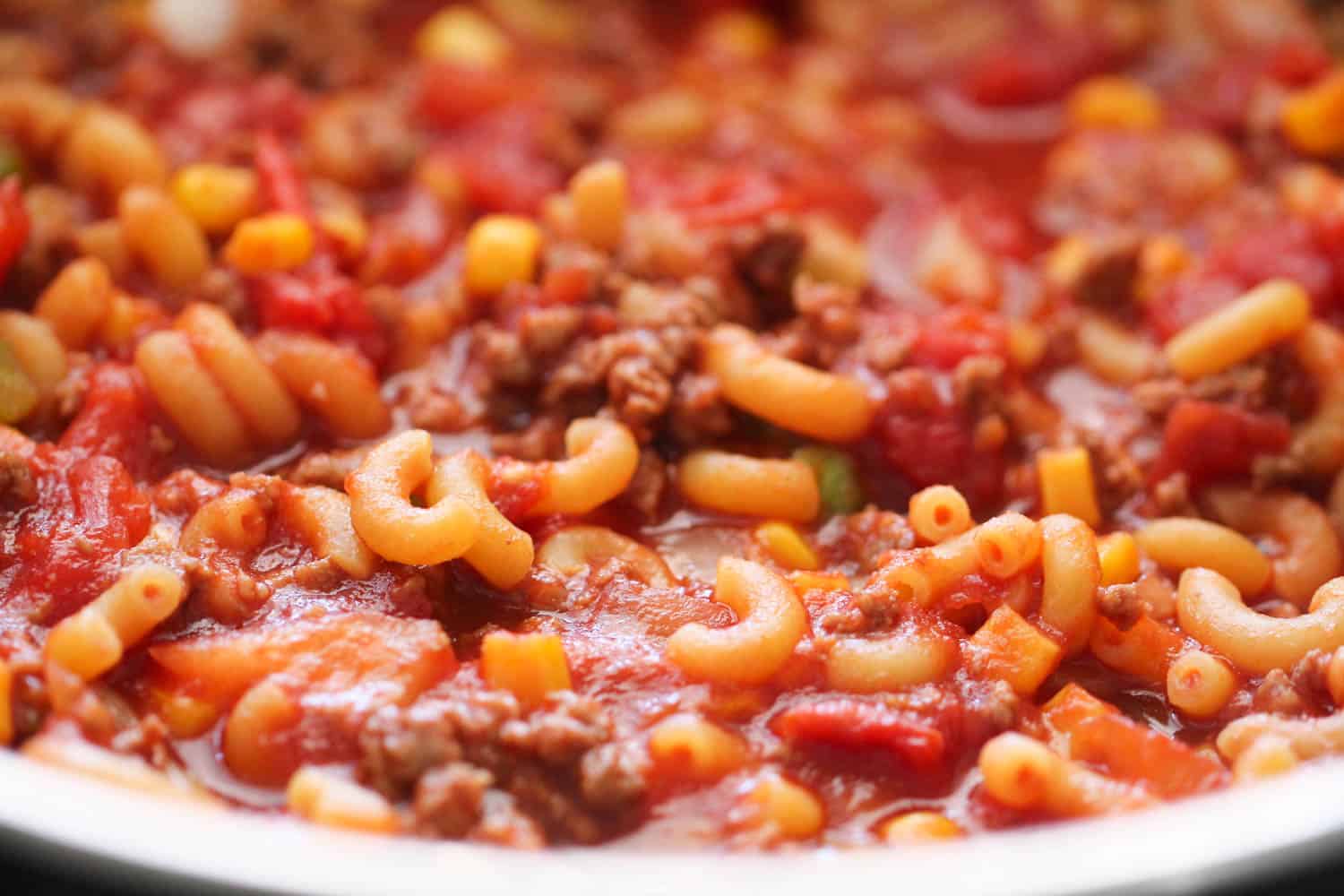 How to make Grandma's Goulash:
Cook the ground beef in a large skillet until it's no longer pink.
Add in onion and green pepper and cook for 5 minutes more.
Add corn, tomato sauce, diced tomatoes, brown sugar, soy sauce, Worcestershire sauce and salt; let simmer for 5 minutes.
Add uncooked macaroni noodles, stir and cover skillet with lid.
Let simmer over medium heat for 20 minutes and serve.
Some people prefer a thicker goulash, so they let the liquid mixture boil down a little before adding in the noodles, but it's completely up to you and how you like your goulash.
If there are any leftovers, store it in an airtight container for up to 3 days in the fridge – it makes great leftovers!
The noodles will absorb any extra liquid after a day or two, so if you prefer a soupier goulash, you can add a little bit of water or beef broth before you reheat it.
Related Recipe: Try our Instant Pot Ground Beef Goulash!
Additional toppings for Goulash:
shredded cheddar cheese
sour cream
sliced green onions
Parmesan cheese