This Maple Mountain Dew Grilled Chicken is so tender and juicy, you may never try another grilled chicken recipe again. It is both a marinade and a rub, and you can't go wrong.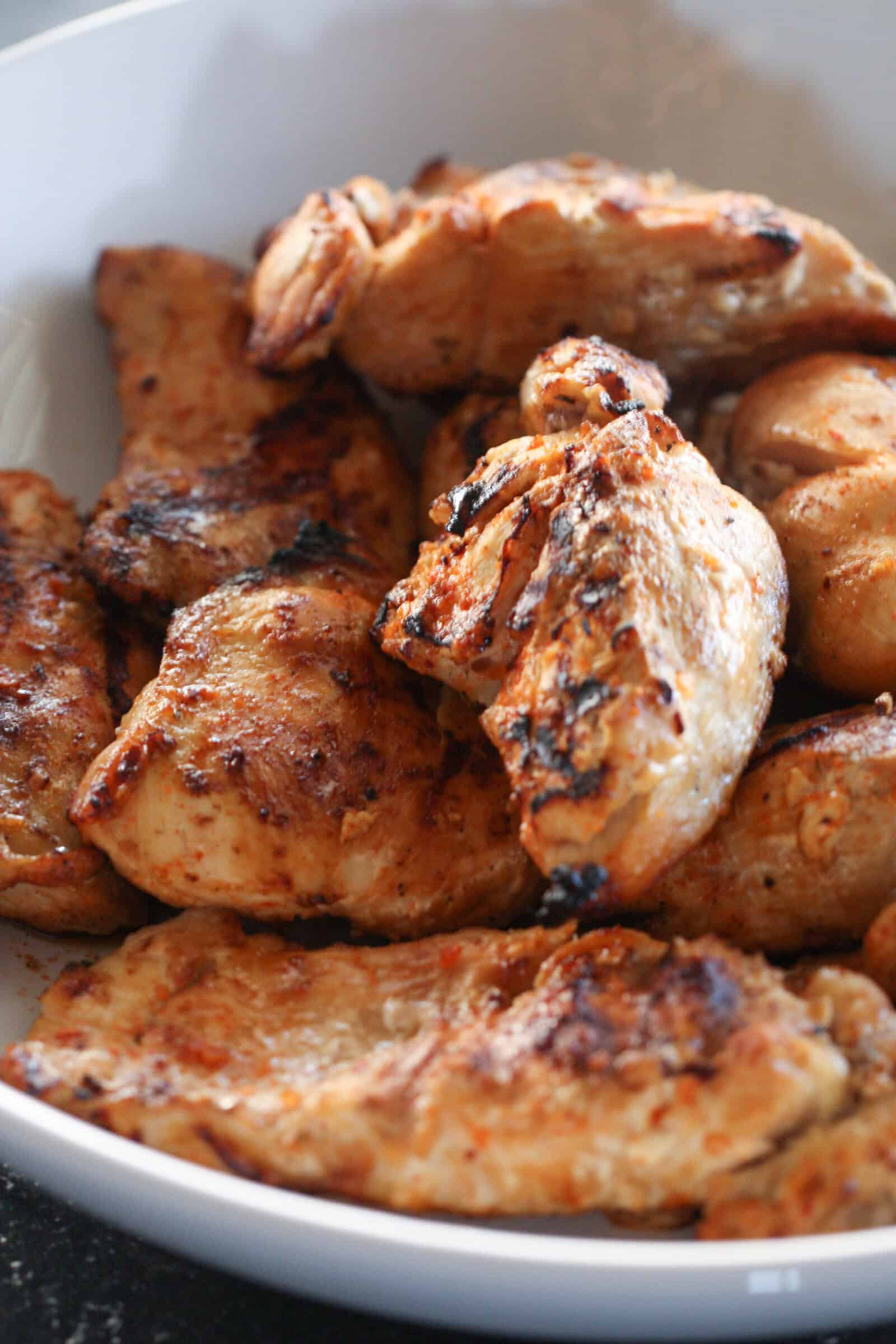 I never want grilling season to end. Here in Utah, our grilling season is very small, because our winters last for a very long time, and our springs get a lot of rain.
So you either have to tough out the weather extremes, or take full advantage of grilling season while it is here.
I have to say, I am a victim of both. My favorite food is grilled food. If you are looking for some grilling goodness, then may I introduce you to this Maple Mountain Dew Grilled Chicken. It will blow your mind.
It is so easy to make.
It is both a marinade and a rub, giving you the ultimate grilled chicken flavor combo.
The Mt. Dew really tenderizes it, making it juicy, while the maple rub, gives it an amazing flavor. Together the combo is a win win. But don't take my word for it, try it yourself.
What other meat would this be good with?
This recipe is amazing with chicken, but I have made it with both pork chops and steak, and they were absolutely delicious.
The rub is really amazing, and pairs extremely will with the beef. I have also used the rub on ground beef hamburgers and it was delicious as well.
It added the perfect amount of sweetness.
The next time you grill up steak, pork, or some hamburgers give the rub and marinade a try. You will not regret it.
Where can i find maple seasoning?
I found maple seasoning on the spice isle at the store. They have a whole section of barbecue seasonings, and I found it there. I bought it almost a month ago, and it is almost gone, because we used it almost every time we grill.