These Salsa Verde Enchiladas are so delicious and full of amazing flavor and protein. Top them off with all your favorite enchilada toppings, and dinner is served.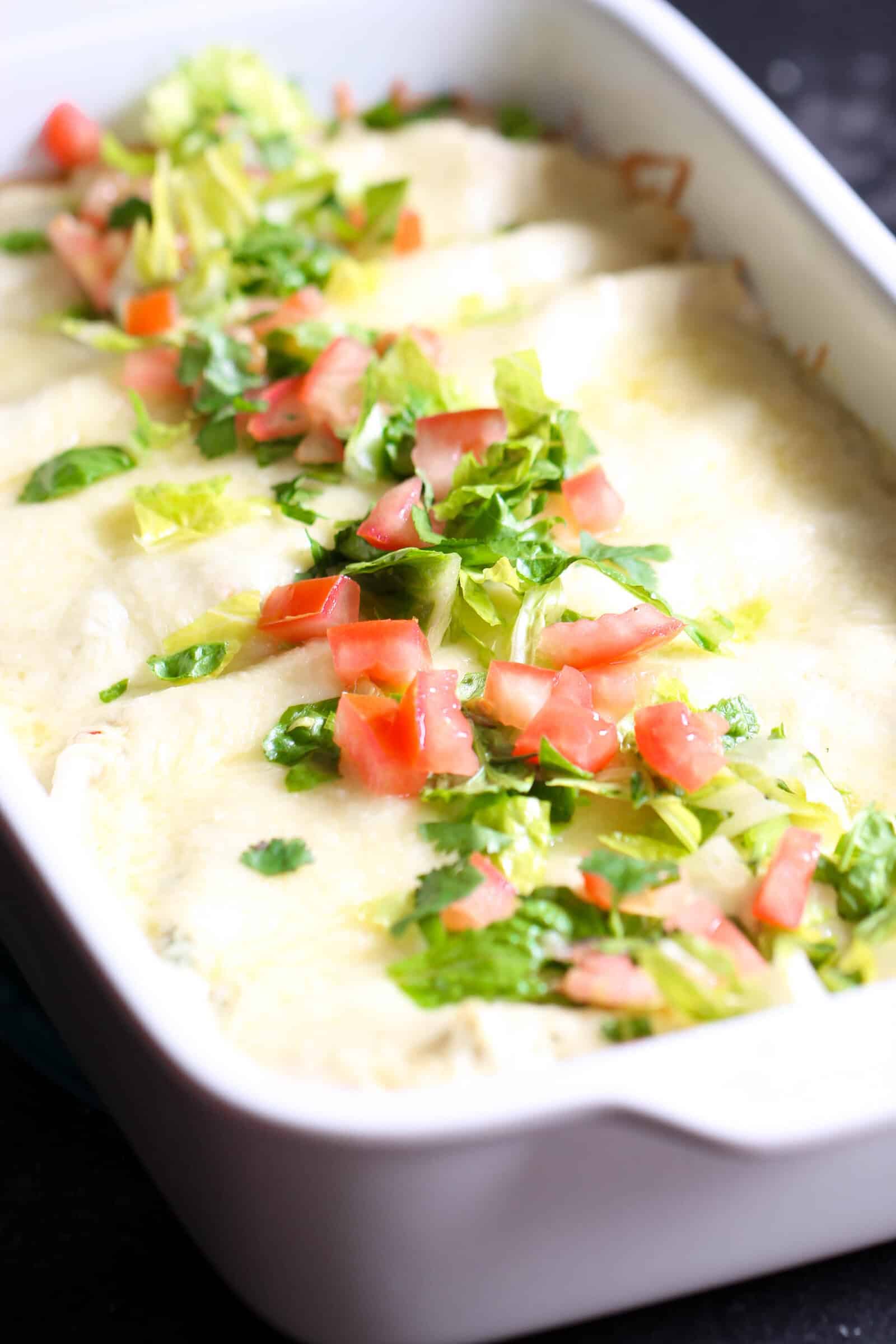 I'm all about a good, easy enchilada recipe and these Salsa Verde Enchiladas are no exception.
I threw together some ingredients I had that I thought make be tasty and they turned out delicious.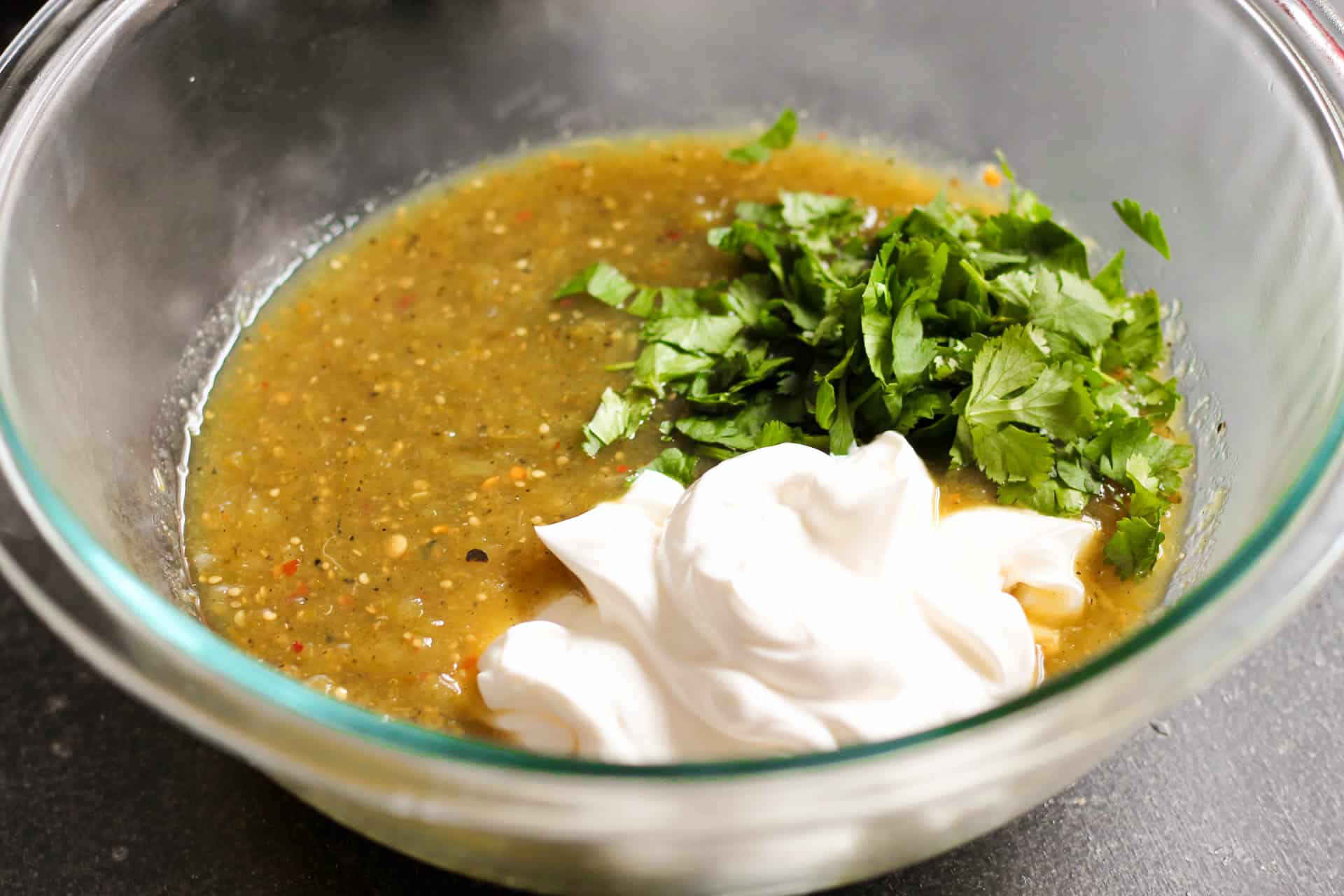 I started with some leftover salsa verde I had. You can use store-bought, or try making your own with this recipe.
I poured a little in the bottom of my 9×13 pan, then mixed the rest of it together with sour cream and freshly chopped cilantro (I think all enchiladas should be CREAMY – like our Honey Lime Enchiladas).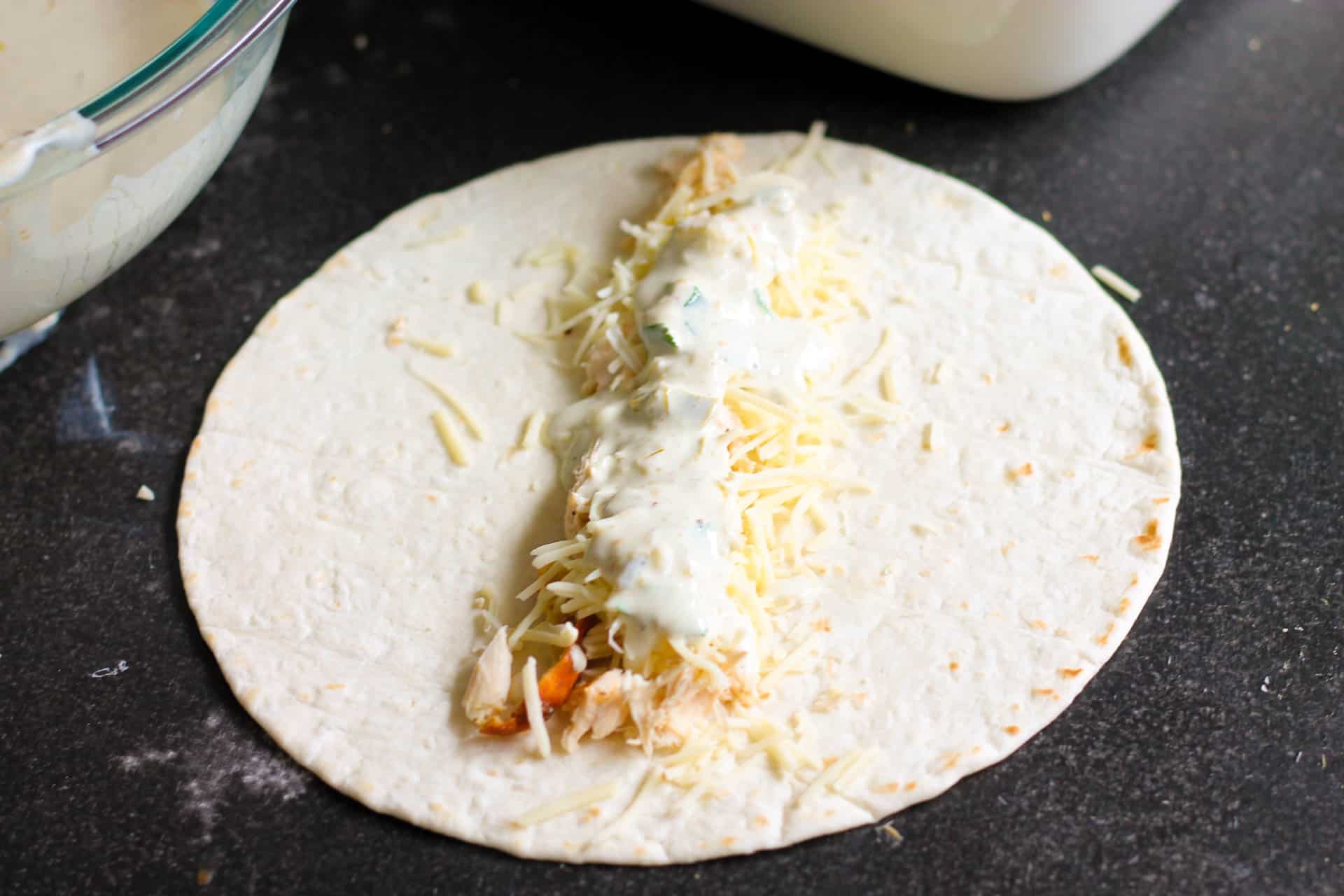 I placed a little chicken (I had some shredded rotisserie chicken that needed to be used), a sprinkle of cheese, and a few spoonfuls of sauce in each tortilla, then rolled it up and placed it in my 9×13″ pan.
I poured the rest of the salsa verde mixture over everything, topped it with some shredded Monterrey Jack cheese, and baked them to a cheesy perfection.
Related Recipe: Try our Slow Cooker Salsa Verde Chicken Tacos!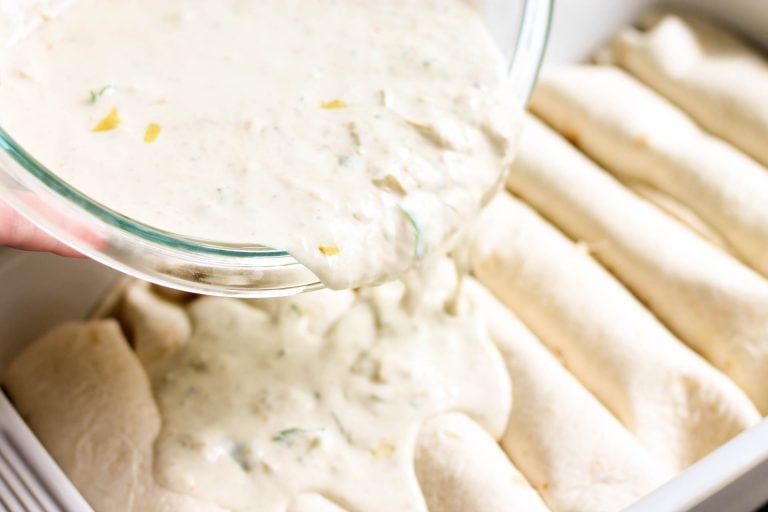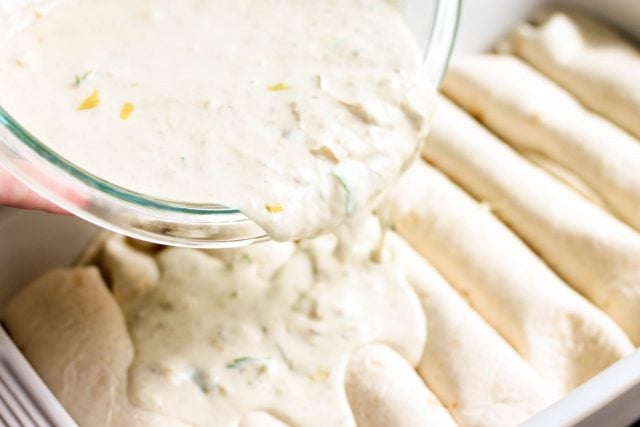 I topped the finished product with some more cilantro, shredded lettuce, and tomatoes and they were done. Pretty simple, right?