The crispy goodness of Sweet Pork Chimichangas, made in the Instant Pot! These chimichangas are so good, definitely a family favorite!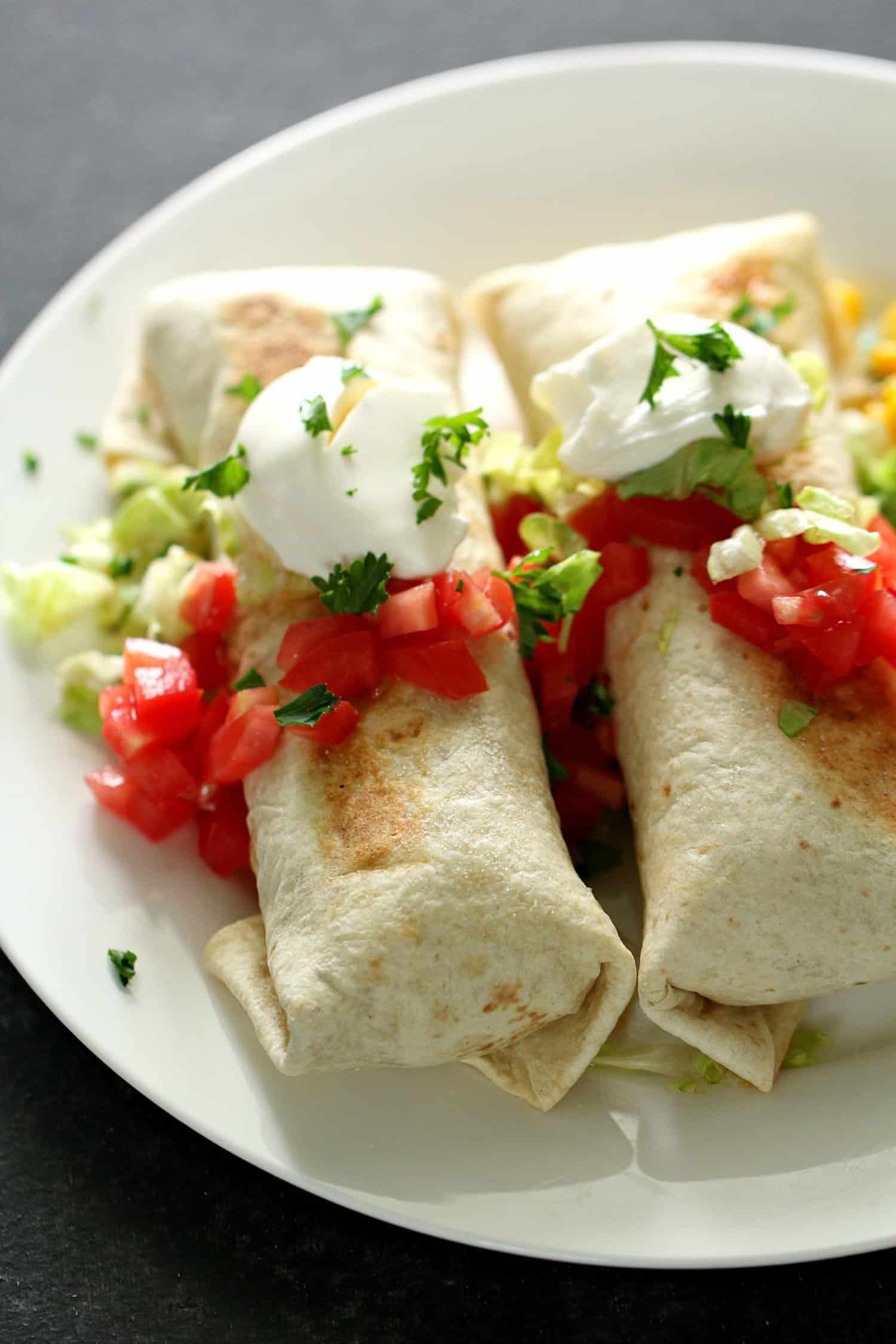 Sweet Pork is a family favorite at our house and these Instant Pot Sweet Pork Chimichangas have been on repeat!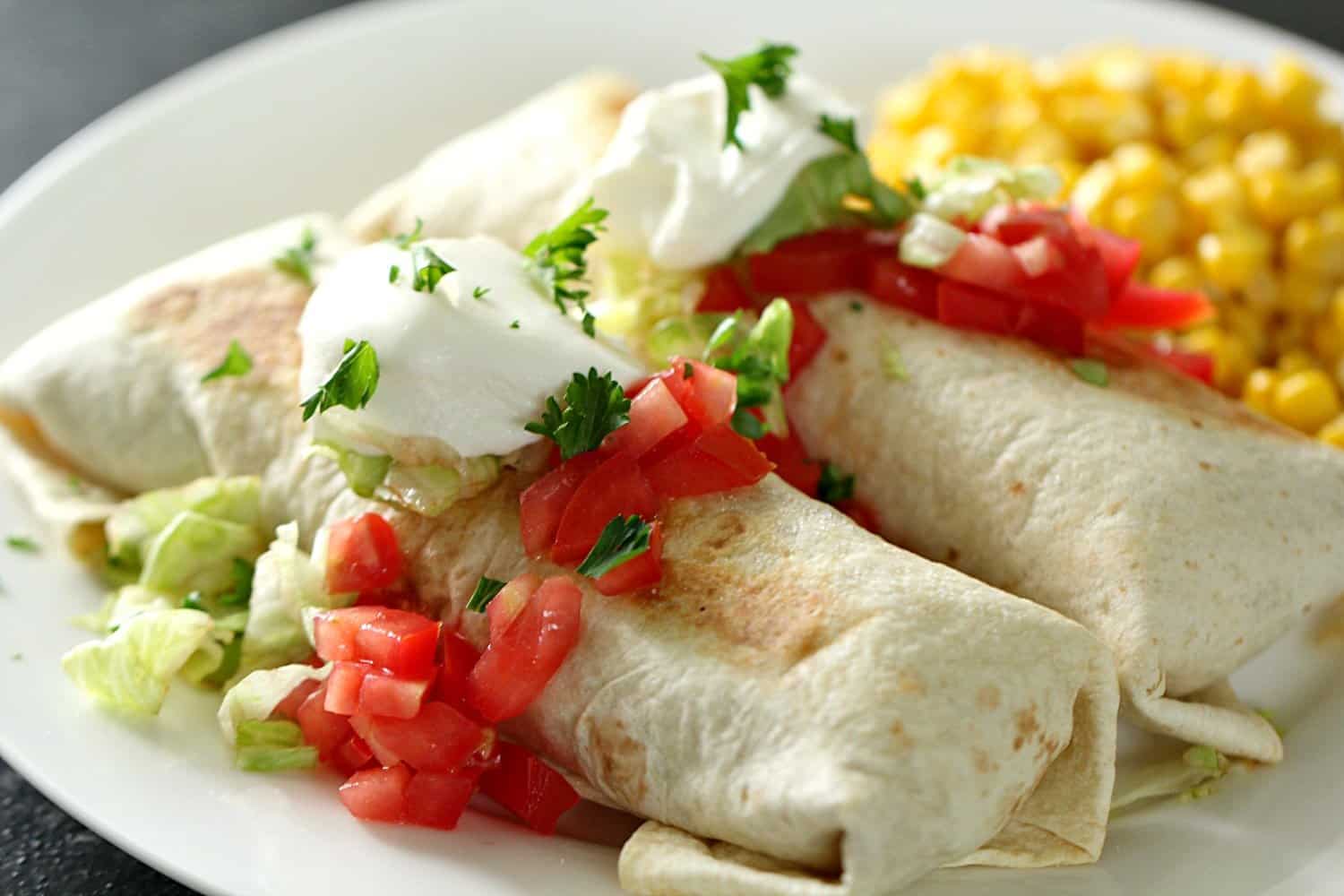 With this recipes, you cook the meat in the Instant Pot and then wrap it in tortillas to make delicious baked chimichangas. Because they are baked, they will still have the crunchy outside, but don't have to be deep fried!
You can find the slow cooker version of this recipe HERE!
Ingredients needed to make Instant Pot Sweet Pork Chimichangas:
3 pound pork roast
2 cups salsa (I used chunky salsa)
3/4 cup brown sugar
8 flour tortillas
16 ounces refried beans
2 cups cheddar cheese shredded
non-stick cooking spray
1/2 cup sour cream topping
1 avocado diced for topping