Loaded Sweet Pork Sheet Pan Nachos make the perfect dinner, game day treat, appetizer, snack, or comfort food. The sweet pork mixed with all the vegetables and the crunch of chips, will change the game. Your family and friends will go crazy for this one. The best part is, it's all made in a sheet pan, so dishes are a breeze.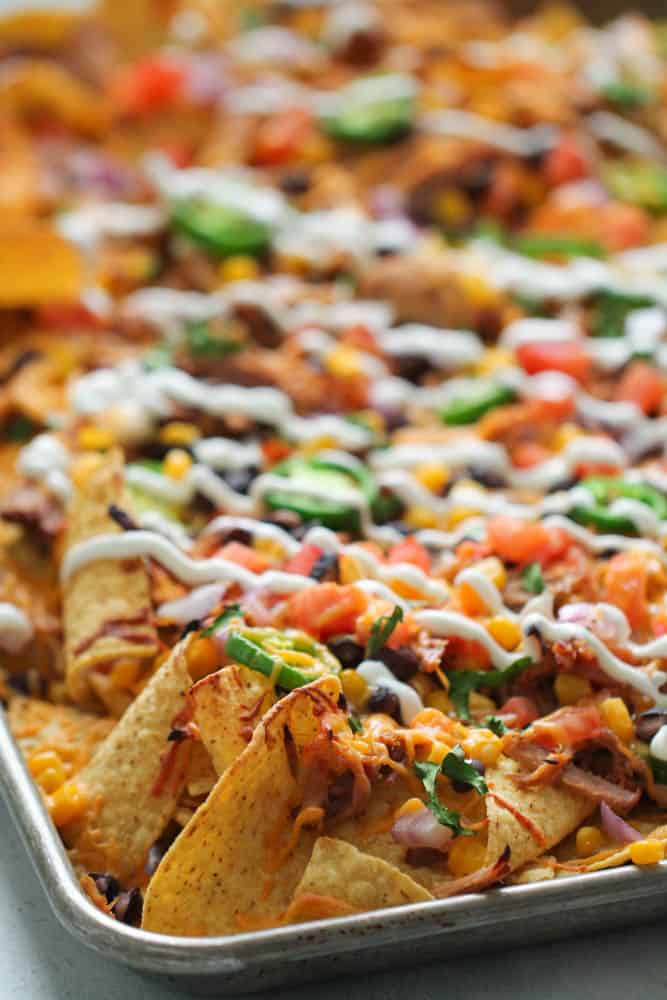 Whenever I go out to dinner with my sisters, Camille always orders Loaded Sweet Pork Nachos because she says they are fool proof and always taste amazing.
Without fail, I order something besides nachos and always wish I had ordered what Camille did. Lesson learned. Nachos always win.
Especially if they are these Loaded Sweet Pork Sheet Pan Nachos. They are decked out with all the vegetables and sauce. You are going to go crazy for these.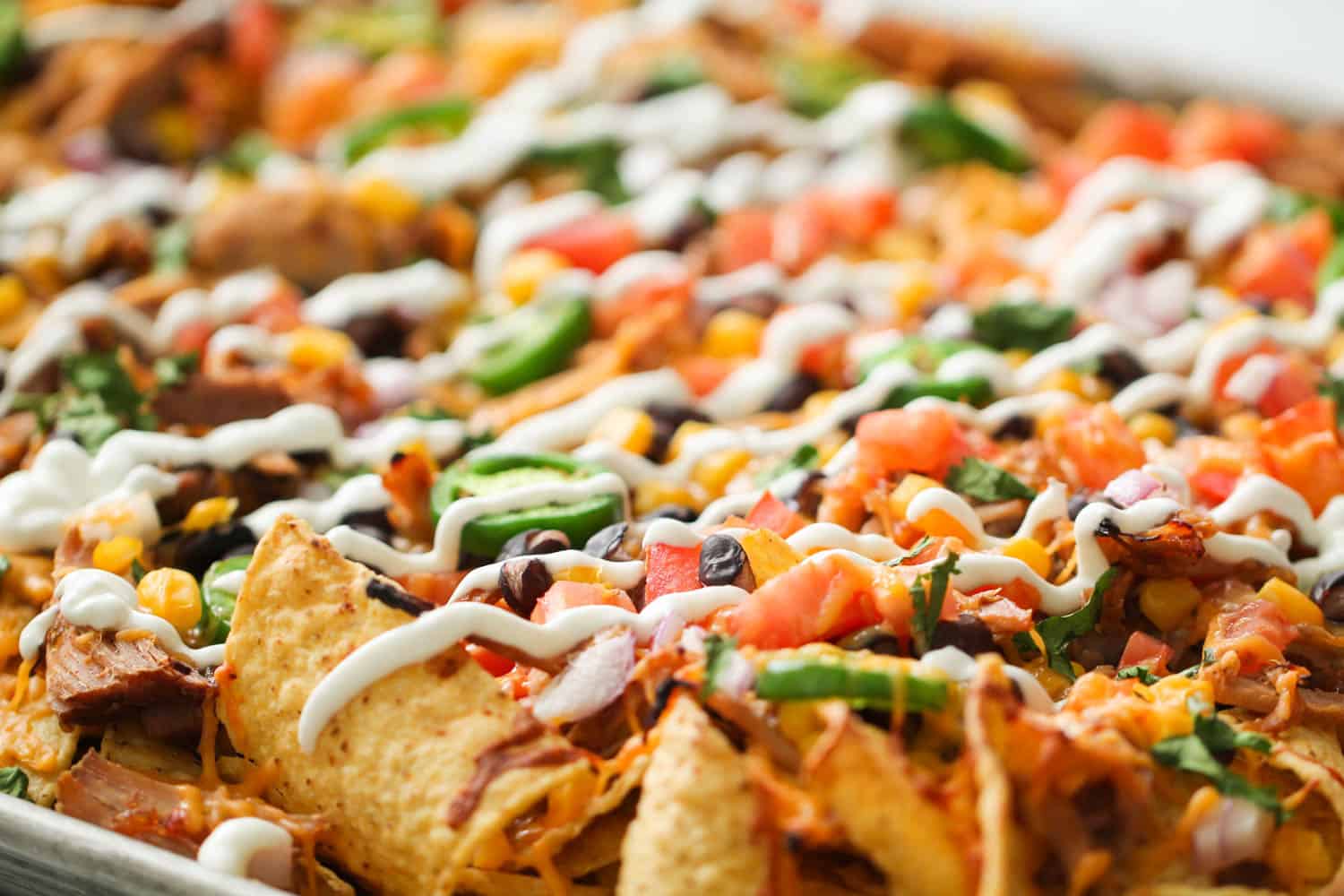 The best part about these nachos are all the toppings. you can add as many or as little as you'd like. In my opinion, the more toppings the better!
How to make loaded sweet pork sheet pan nachos:
Step 1: Place pork in the slow cooker, and fill with water until it reaches halfway up the roast.
Cook on high for 3 hours.
Step 2: Drain the water and cut the pork in thirds.
Step 3: In a medium large bowl, mix together the salsa, Dr. Pepper, and brown sugar. Whisk until well combined and pour over the pork.
Step 4: Cook on low for 3 more hours.
Step 5: Drain the liquid (reserving just a little bit to mix with the pork) and shred the pork. Mix the shredded pork with the reserved liquid.
Step 6: Preheat oven to 400 degrees F.
Step 7: Spread chips in an even layer on baking sheet.
Step 8: Top with pork and shredded cheese. You could do any cheese. I love using pepper jack for an extra kick of flavor and zest, but you could use any cheese you have on hand.
Step 9: Sprinkle on black beans, corn, tomato, onion and jalapeños. You could also add any of your other favorite nacho toppings such as nacho cheese, olives, bell peppers, etc.
Step 10: Bake for 5-10 minutes or until cheese has completely melted. Remove from oven.
Step 11: Spoon sour cream into a Ziploc bag, clip the corner of the bag, and drizzle over nachos.
Top with cilantro and serve.