If you are looking for a quick and easy dinner, you have got to try our homemade pizza pockets! They are little pizza pockets with bread dough that everyone will enjoy.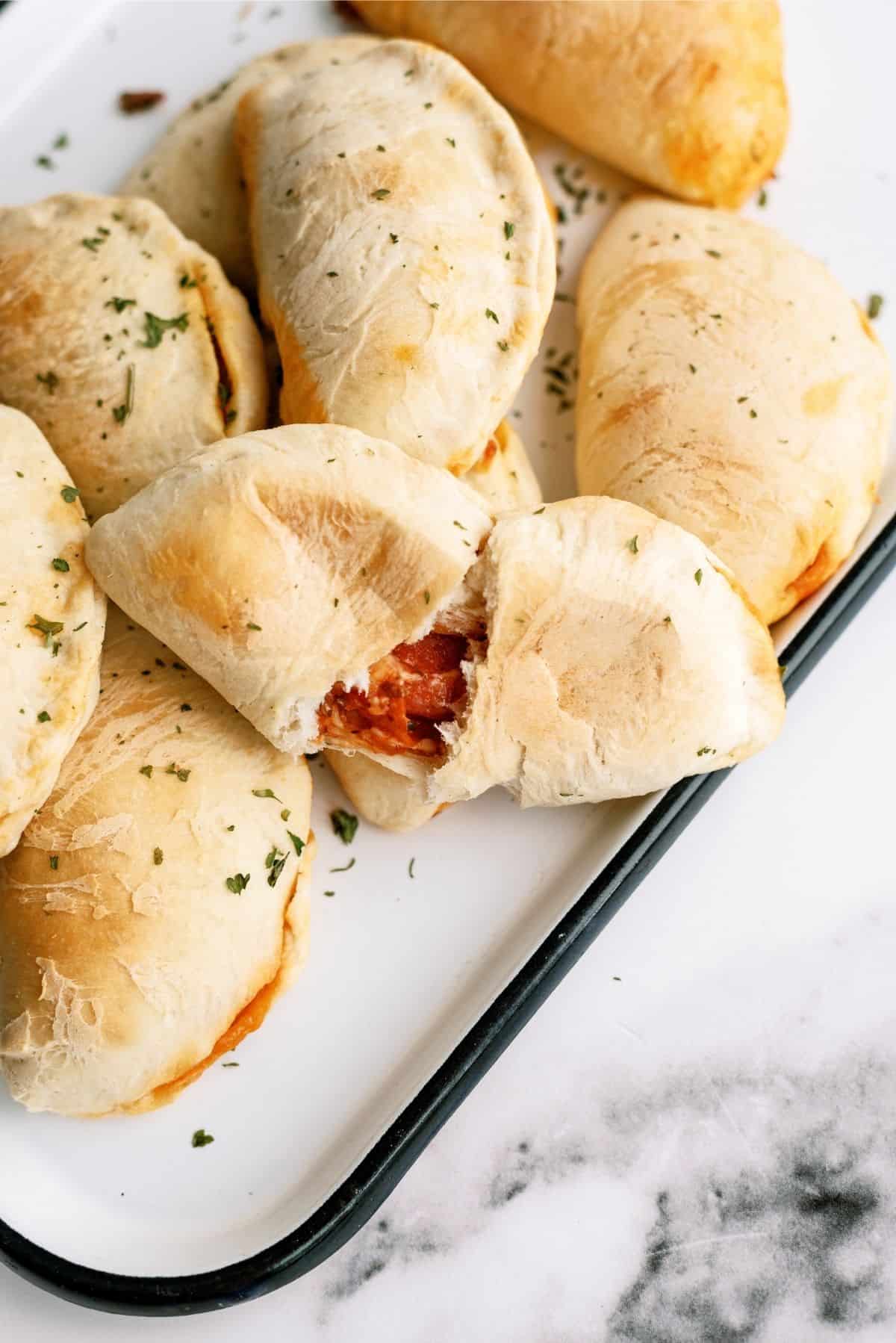 One of our favorite family recipes to make, especially on a busy night since everyone loves the homemade pizza pockets. I cannot tell you how often we resort to these because we know that there will be no fighting and only fun!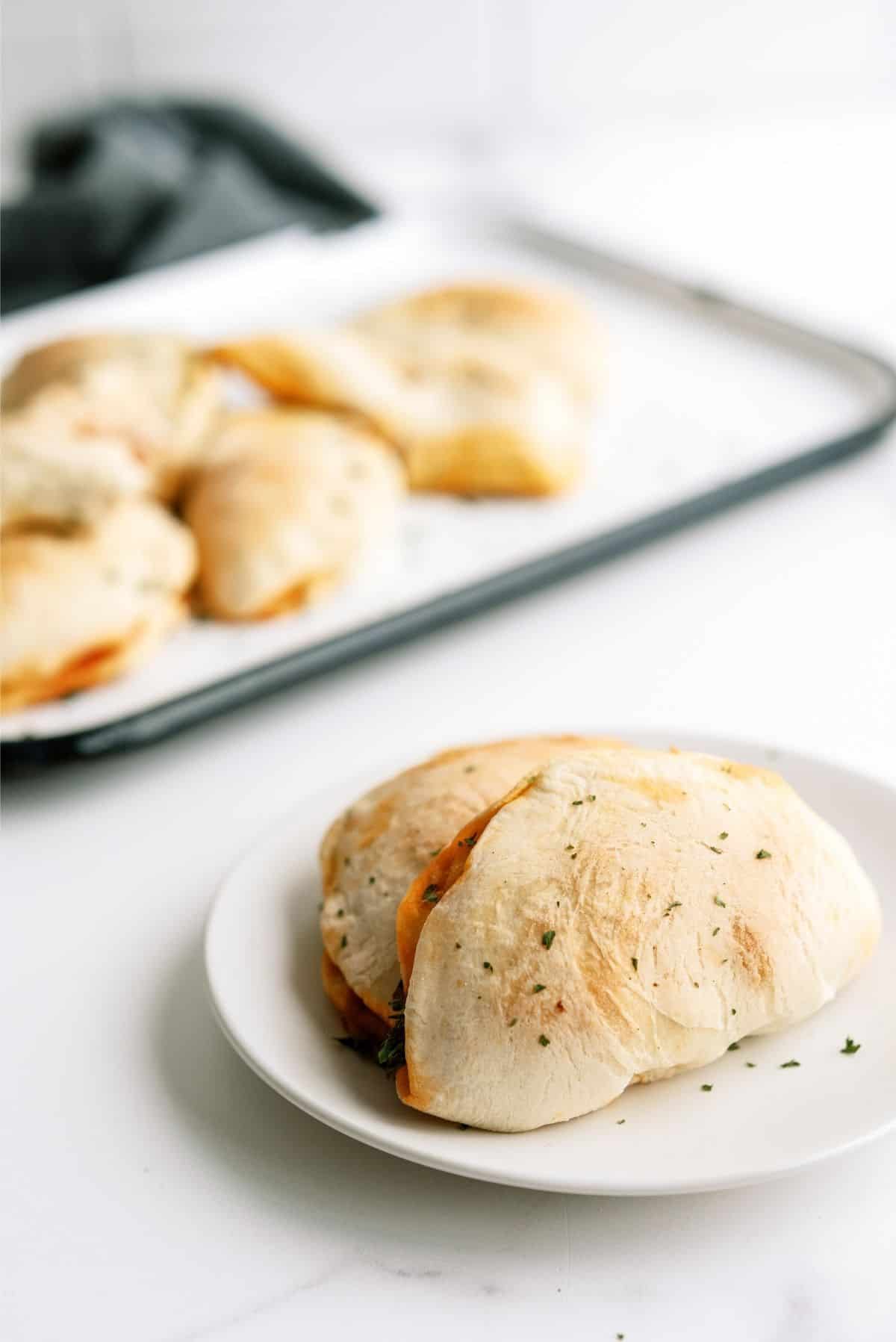 You can make these with any of the toppings you know your kids will love. Or they can make their own so they know they will love them too.
It's a great recipe that you can make to switch it up on your weekly pizza night or serve as a tasty appetizer.
I know we always need easy, delicious, and quick recipes ready to go, so make sure you add our quick and easy calzones, barbecue chicken calzones, or easy pull-apart pizza bread to your list of easy recipes.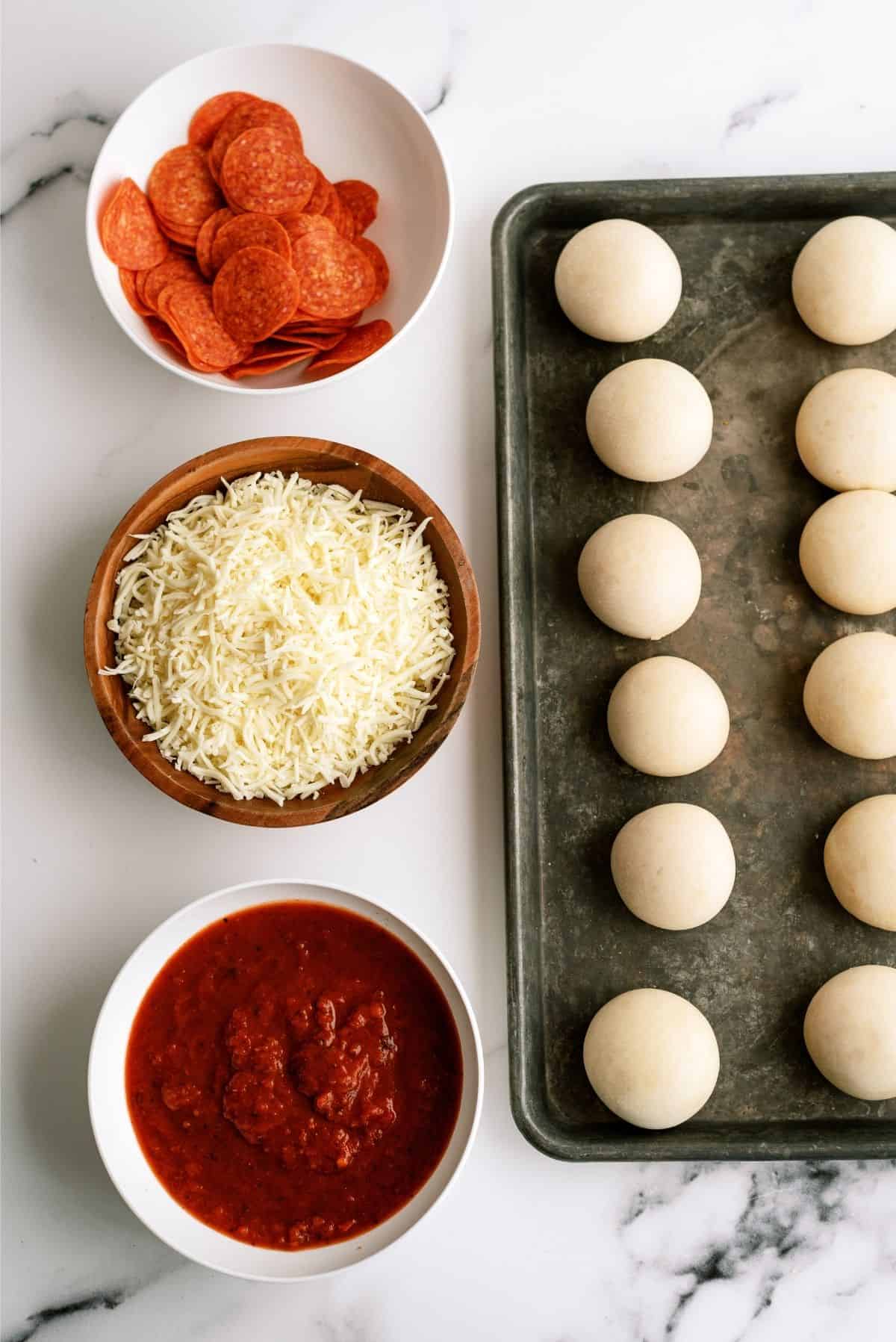 Ingredients You'll Need For Our Homemade Pizza Pockets Recipe:
Frozen dinner roll dough
Pizza sauce
Shredded mozzarella cheese
Pepperoni slices
How To Make Our Homemade Pizza Pockets Recipe:
Start early by reading the directions on the back of the package to thaw out the rolls.
Once they are thawed out, preheat the oven to 350 degrees.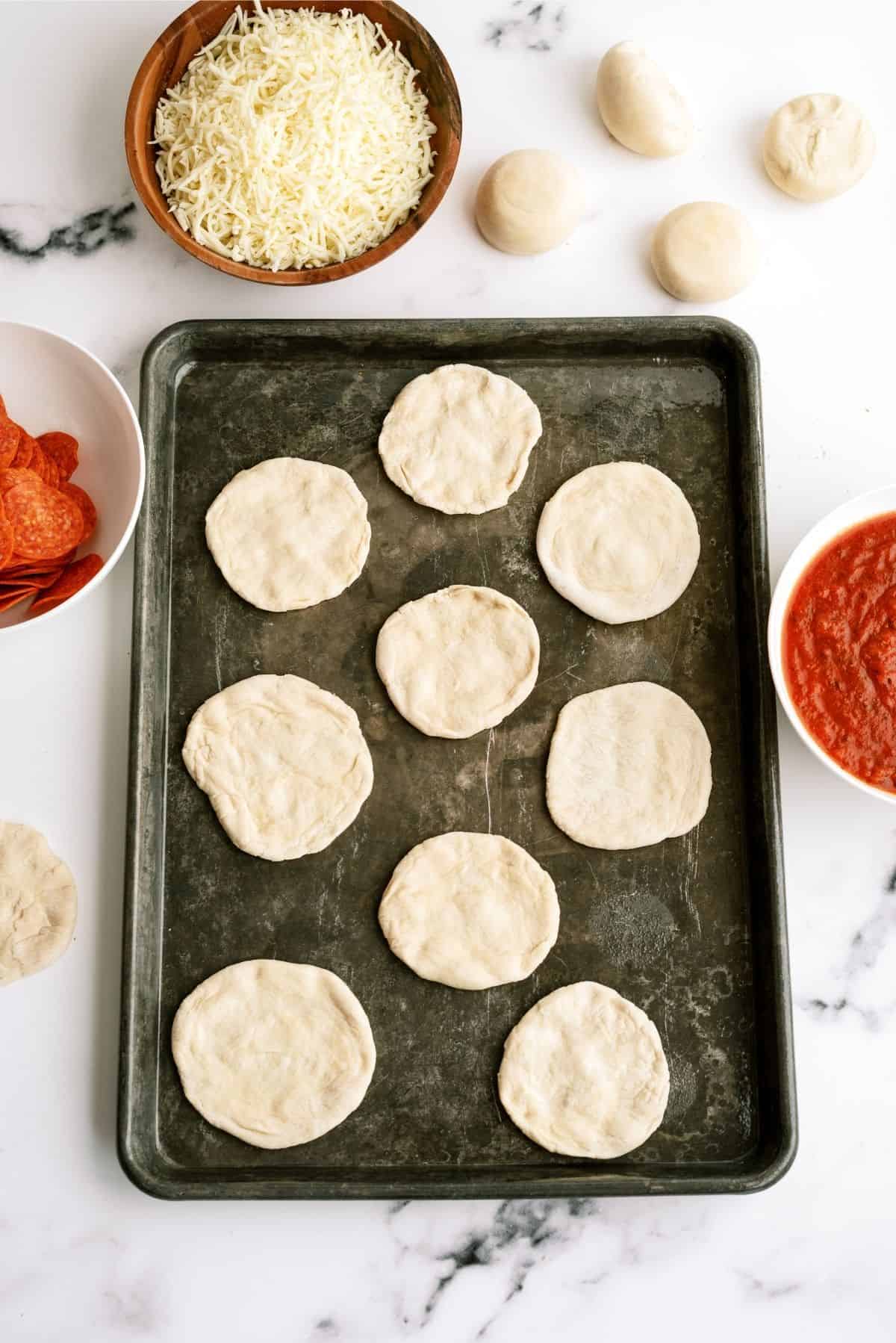 After the rolls are thawed (but not risen) stretch out each roll and lay it flat on a greased cookie sheet.
Then on top of the flattened roll, place a small amount of pizza sauce.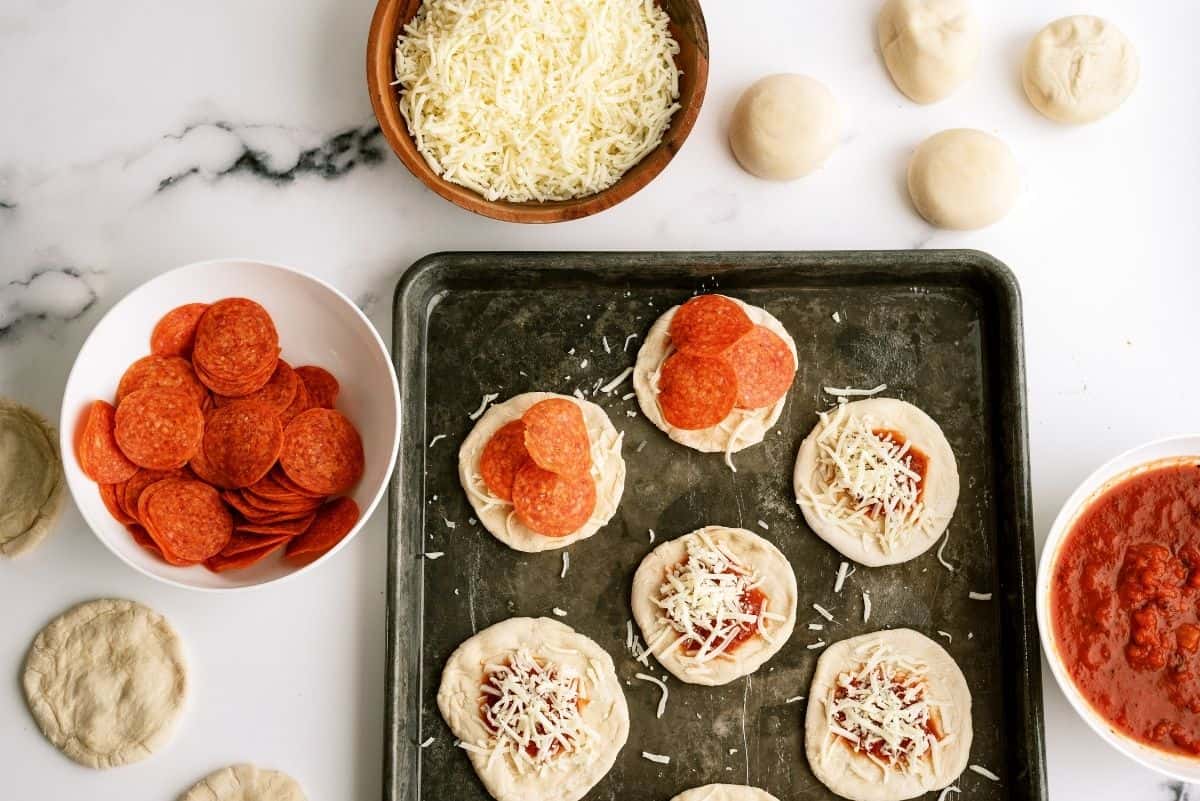 On top of the sauce, sprinkle a little bit of shredded mozzarella cheese, and 3 pepperoni slices.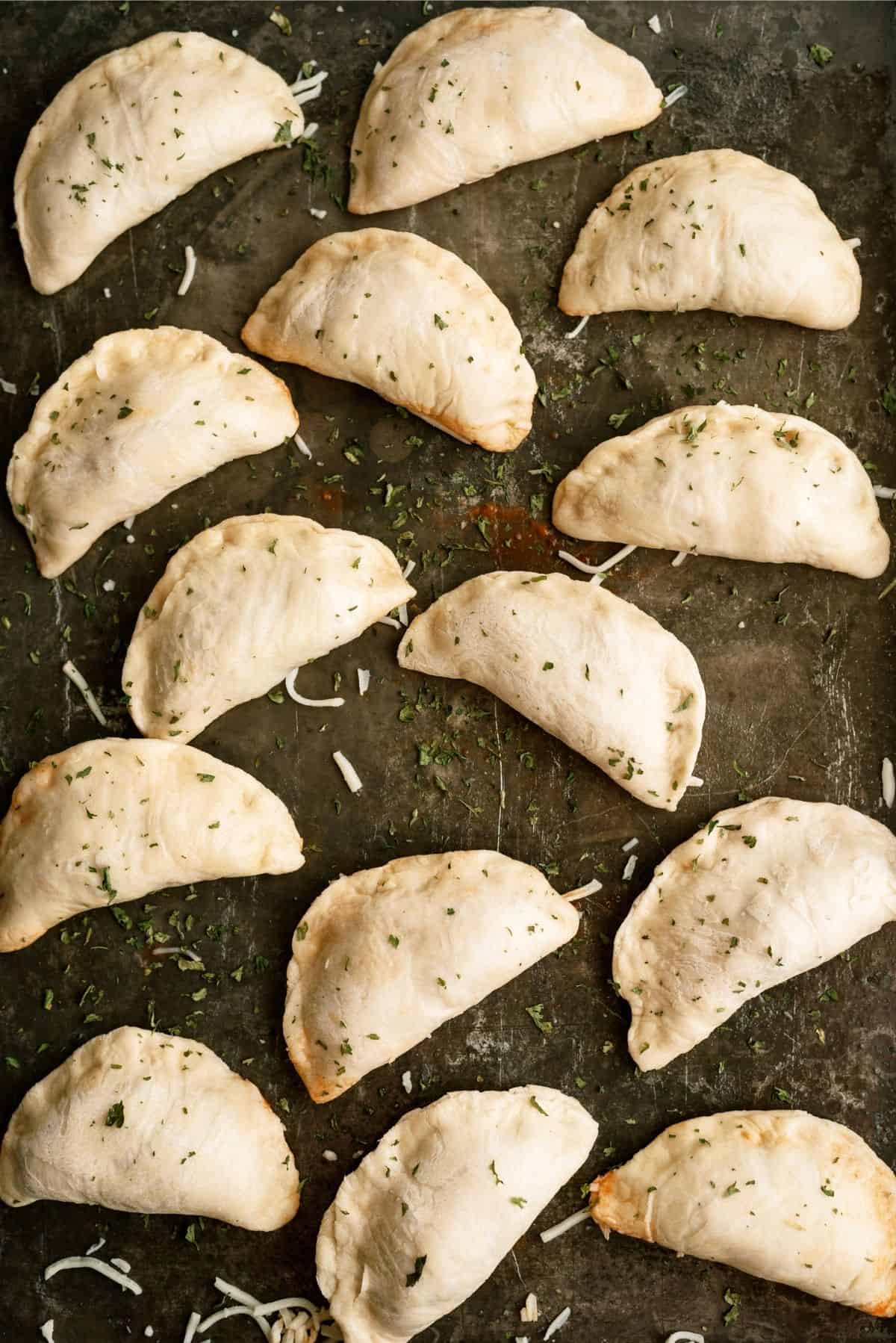 Then carefully the dough over the close the roll back up. Pinch the edges together to seal the pizza toppings inside.
Try to avoid leaving any holes in the dough seams or they will allow the cheese to melt out.
Repeat these steps for all of the rolls.
Once you are done with the rolls, place them on the greased pan and place the pan in the oven and bake the pizza pockets for 15-20 minutes or until they are golden brown on top.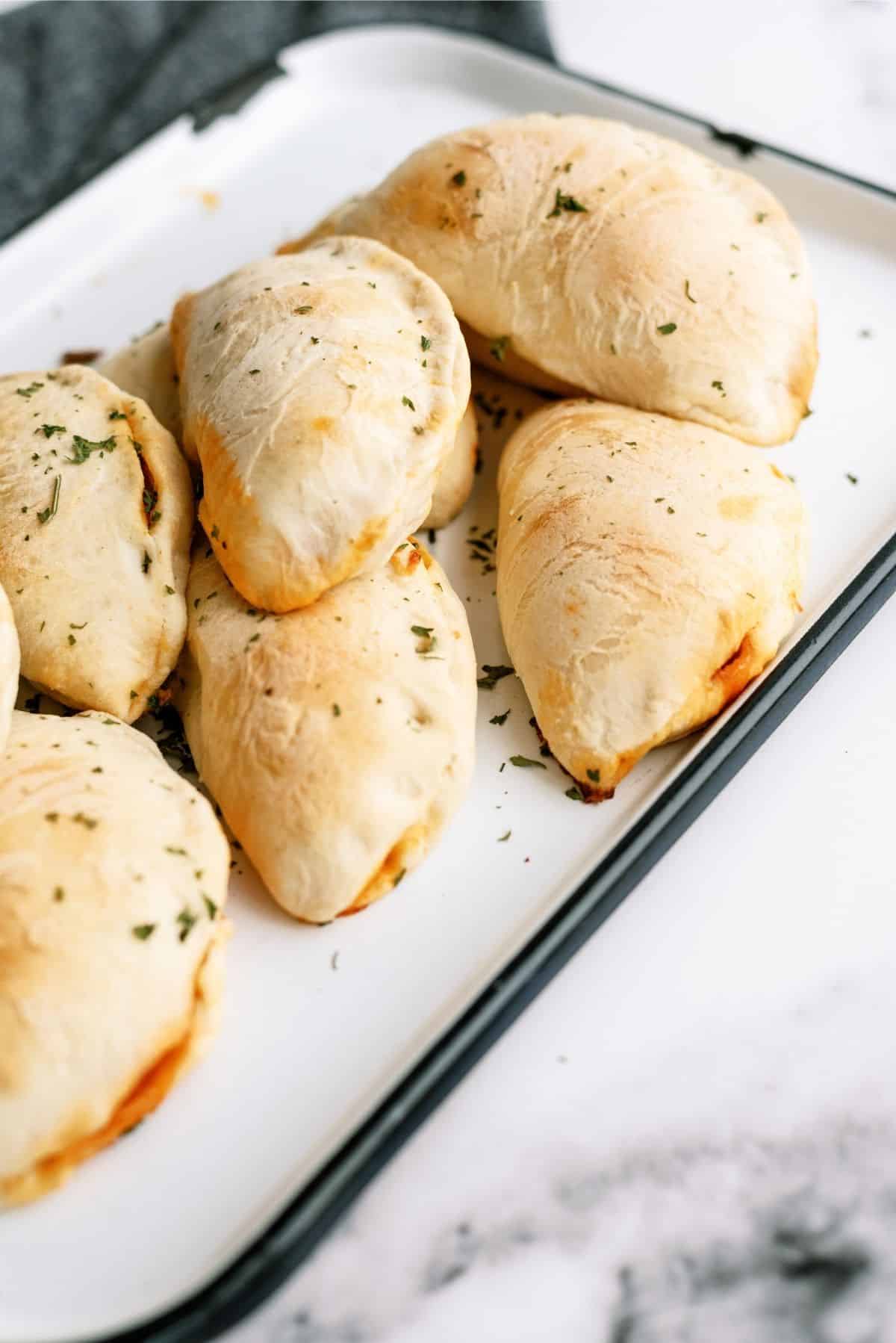 Then let the pockets cool for 2-3 minutes before serving them and then enjoy!
To Make This Pizza Pockets with Bread Dough You Will Need:
Large baking sheet (THIS is a nice set!)
Nonstick cooking spray