If you love barbecue chicken pizza, you'll love these barbecue chicken calzones! Ready in less than 30 minutes, they're stuffed with bbq chicken, bacon, cheese, and baked to perfection. And did we mention they are super kid-friendly?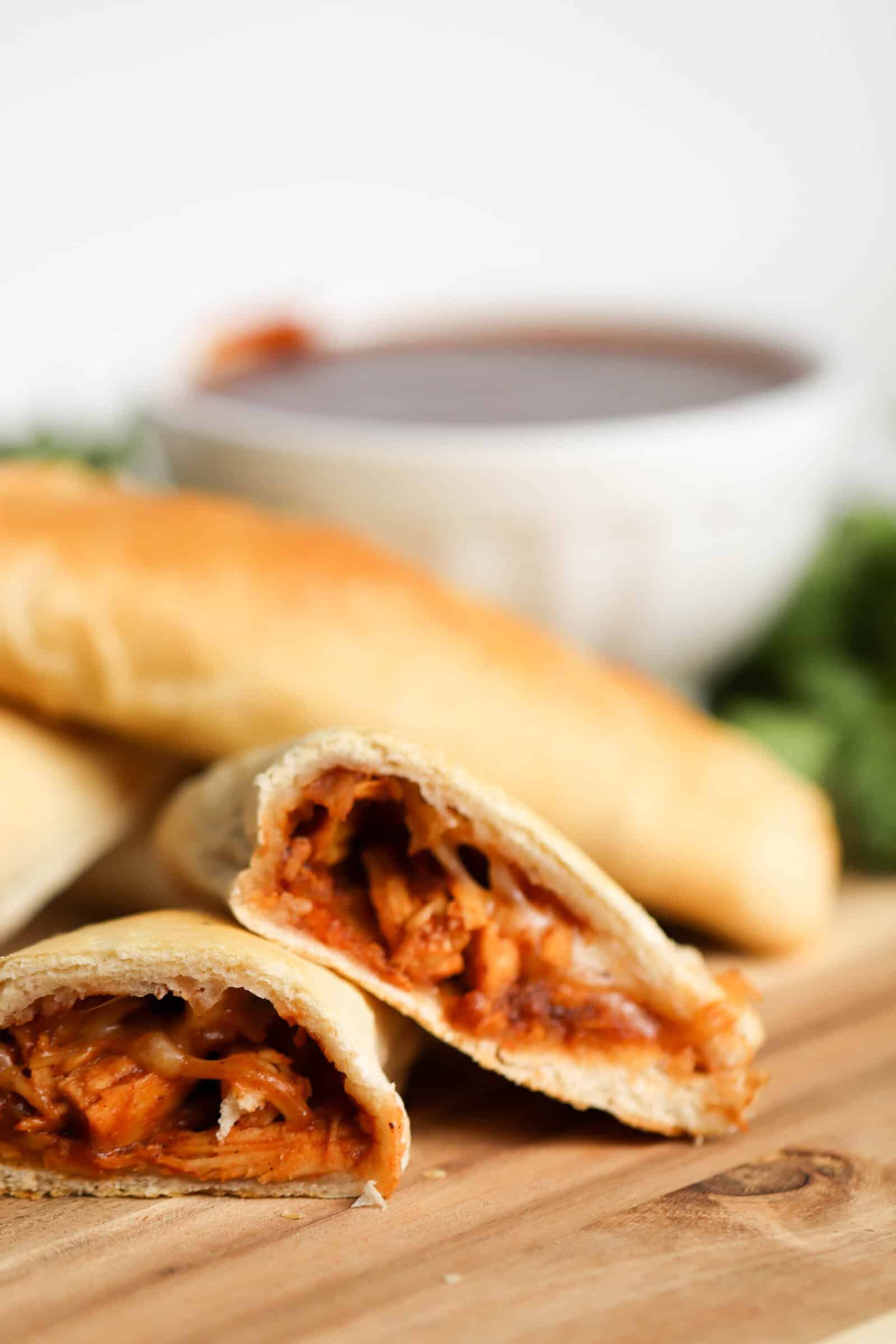 BBQ Chicken Pizza is one of our favorite meals, so we took all the deliciousness and wrapped it in a calzone to make it even more kid-friendly!
These Barbecue Chicken Calzones are a perfect meal for those crazy nights when there isn't much time to cook. They only take 30 minutes to throw together from start to finish.
They're so easy to make – plus, you can have your kids join in on the fun (and then maybe they'll be more likely to eat them, right?).We love that calzones are the perfect size for little hands – and dippable (which is always a win in our family). If you like these, you'll love our Quick and Easy Calzones or our Mini Spinach Calzones.
Our favorite BBQ Sauces:
One of our most-asked questions is what BBQ Sauce we love to use with these. We love Stubbs (this isn't sponsored, it's just a favorite). It's a much healthier option with only 25 calories per two tablespoons, and only 4 grams of sugar per serving.