If you love pizza rolls, these chicken bacon ranch pizza rolls are going to be right up your alley! They are chicken bacon ranch stuffed bread that is absolutely to die for. Believe me, it will be your new favorite pizza recipe.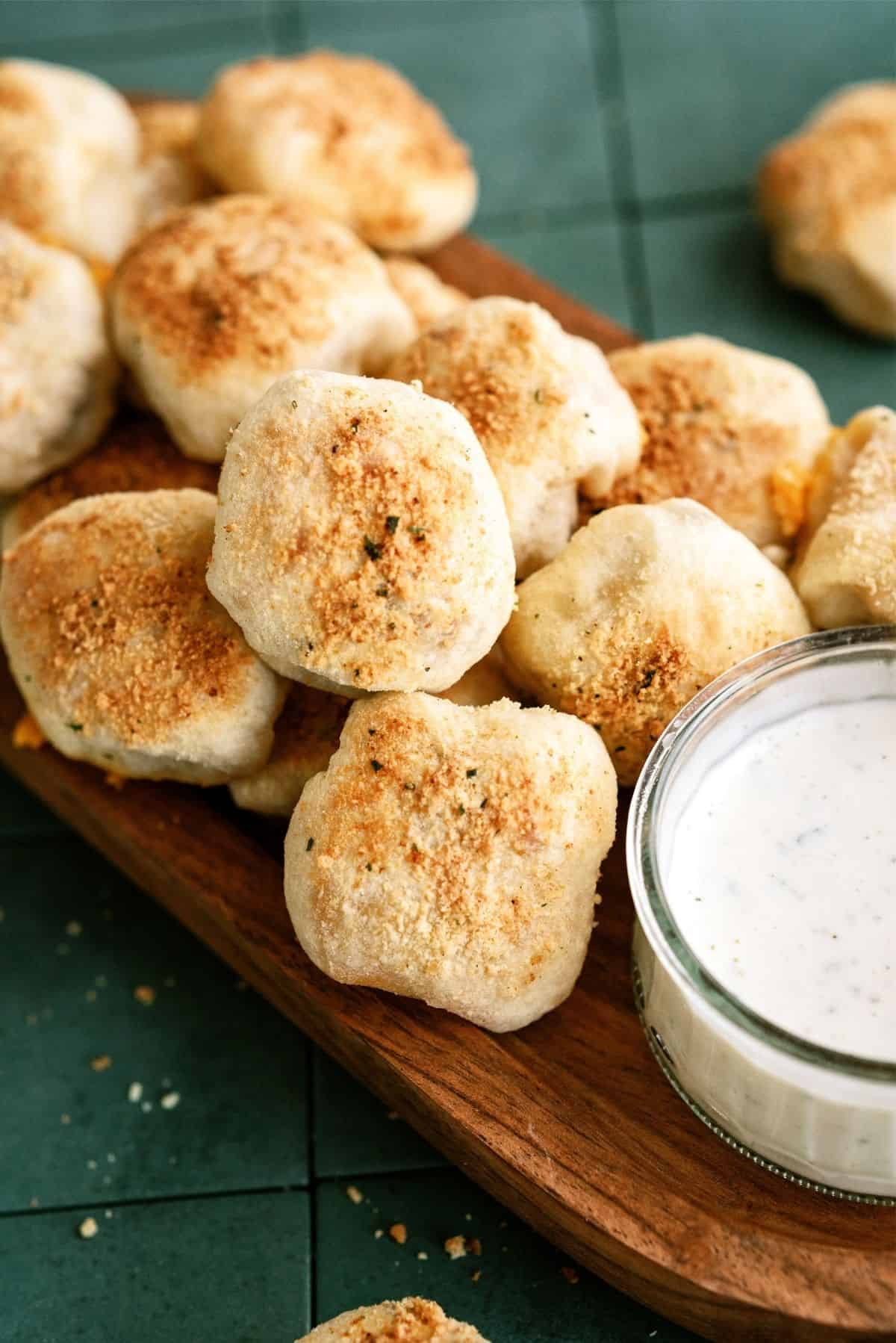 Have I convinced you yet that these chicken bacon ranch pizza rolls are amazing? Just reading the title of this recipe makes me need to make them.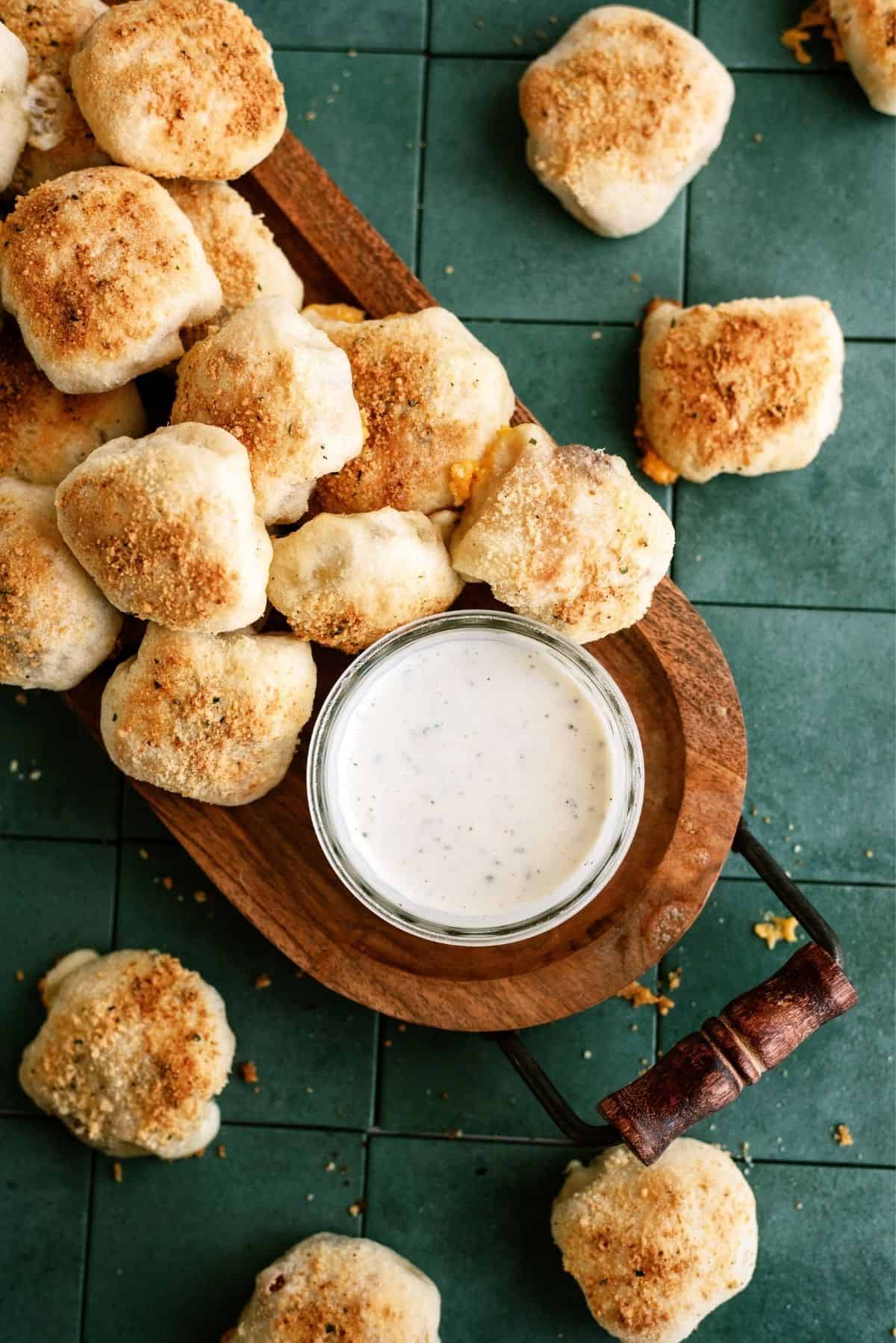 Who doesn't love a cheesy, chicken, ranch, and bacon filled bite? Let me tell you, we are not those people. My family craves these homemade pizza rolls.
This is not your classic chicken bacon ranch recipe, it is better! You can make these the star of the show and serve them with some of our delicious side dishes, or they can make for a great appetizer, your choice!
If you do want to serve this as a main entree, I love to serve it with our air fryer roasted sweet potatoes, baked buffalo wings, and then finish dinner off with our simple 5 minute strawberry jello salad recipe. All of them are simple recipes to make together with little effort!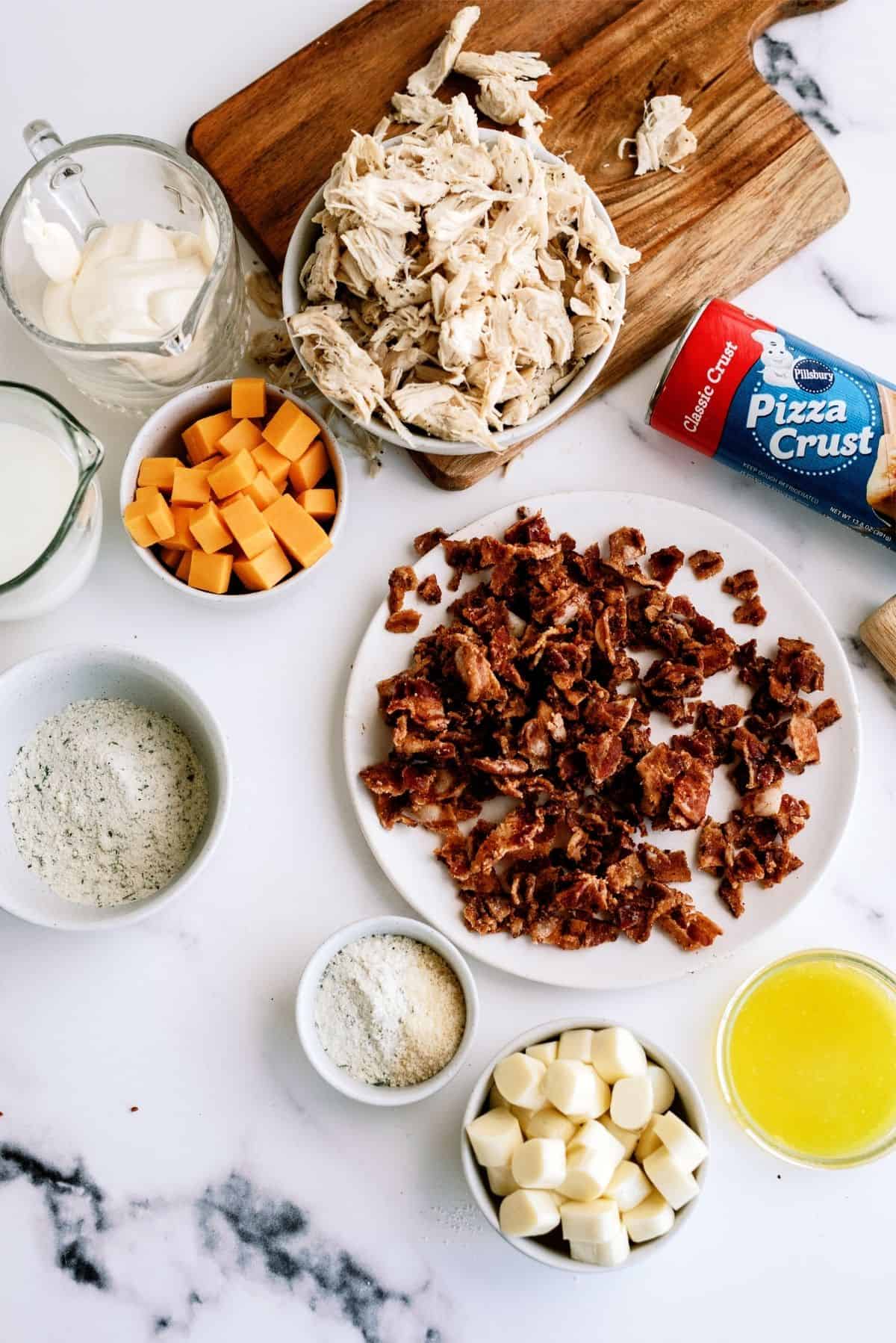 Ingredients You'll Need For Our Chicken Bacon Ranch Pizza Rolls Recipe:
Dry ranch dressing mix
Grated parmesan cheese
Refrigerated pizza dough
Cheddar cheese
Mozzarella cheese
Cooked bacon crumbled
Boneless, skinless chicken breasts cooked and shredded
Butter
Mayonnaise
Milk
How To Make Our Chicken Bacon Ranch Pizza Rolls Recipe:
Begin by measuring out 1 teaspoon of the ranch dressing mix and combine it with the parmesan cheese and set it aside.
When you are done with that, preheat the oven to what the pizza dough packaging suggest, but it will generally be around 400-425 degrees.
Now, roll out your pizza dough on a lightly flour surface. Try to do your best to make it into a rectangle that is about 12×8 inches.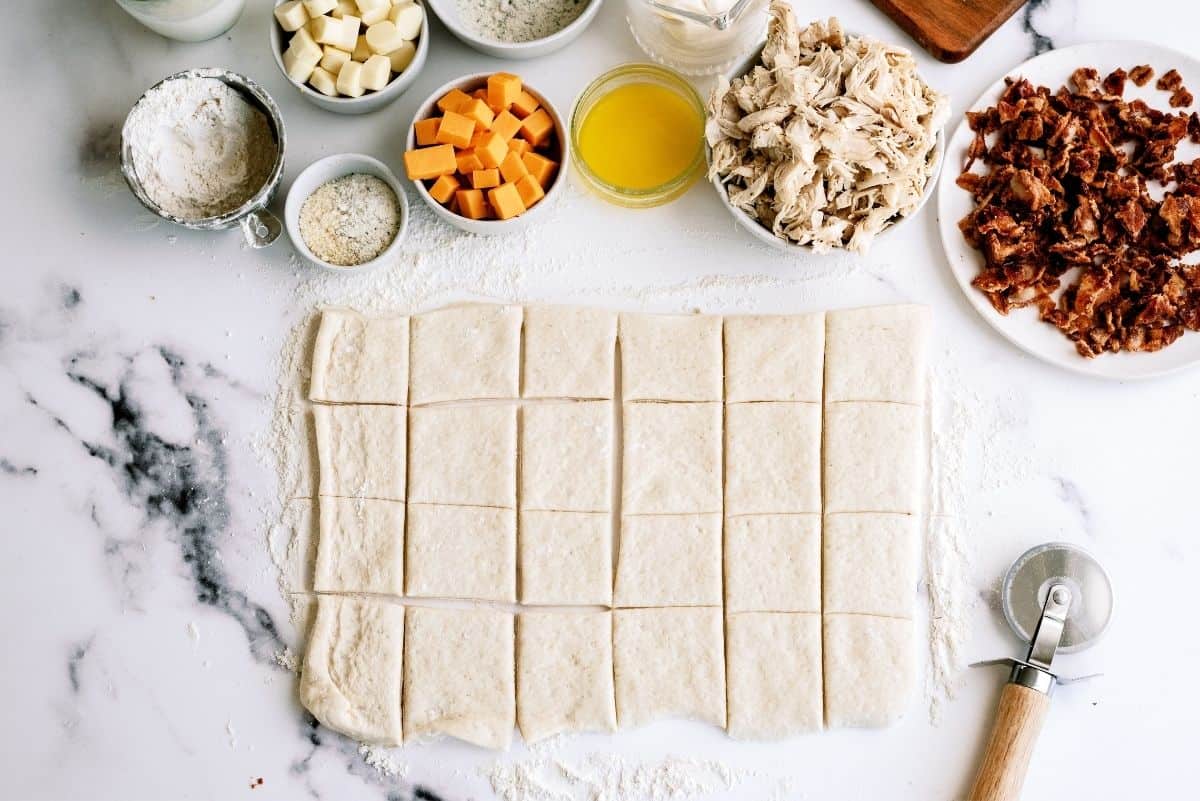 Then use a pizza cutter to slice the dough into 24 squares. 3 lines lengthwise and 8 lines form top to bottom (the shorter length).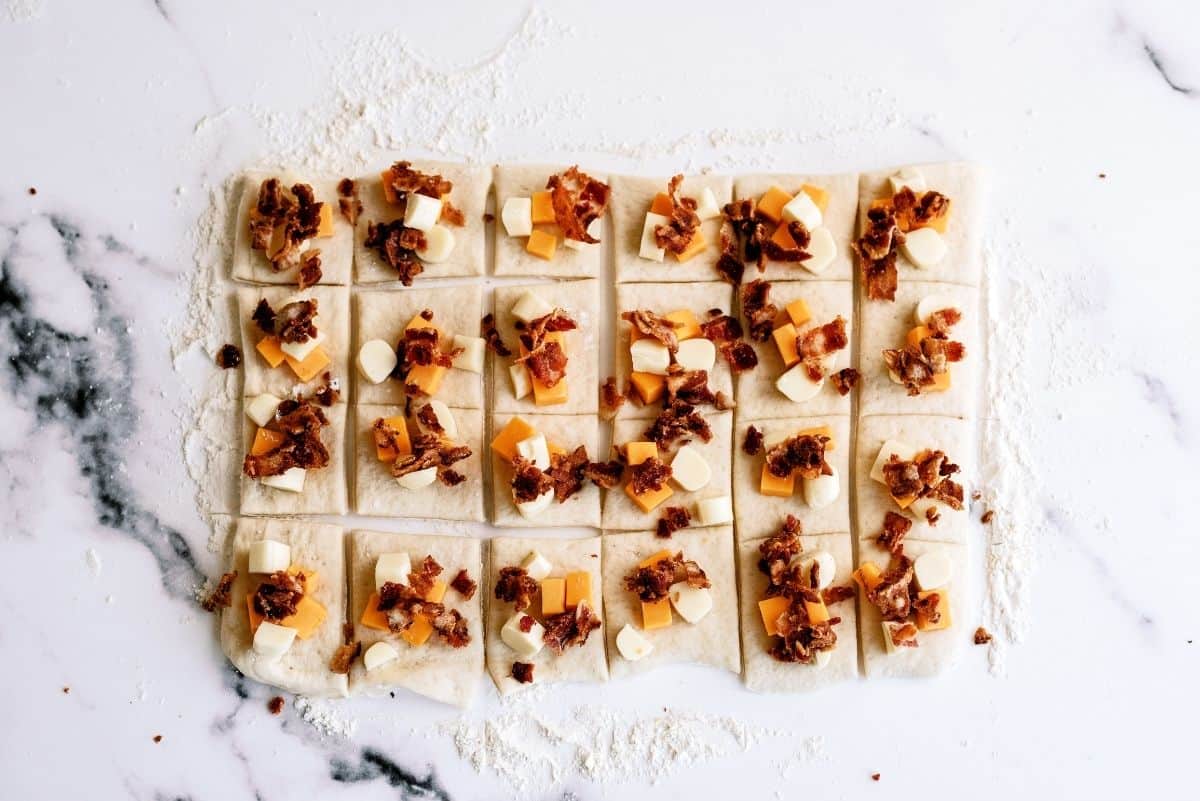 Next in each of the squares you are going to place some cheese, bacon crumbles, and a small amount of the shredded chicken.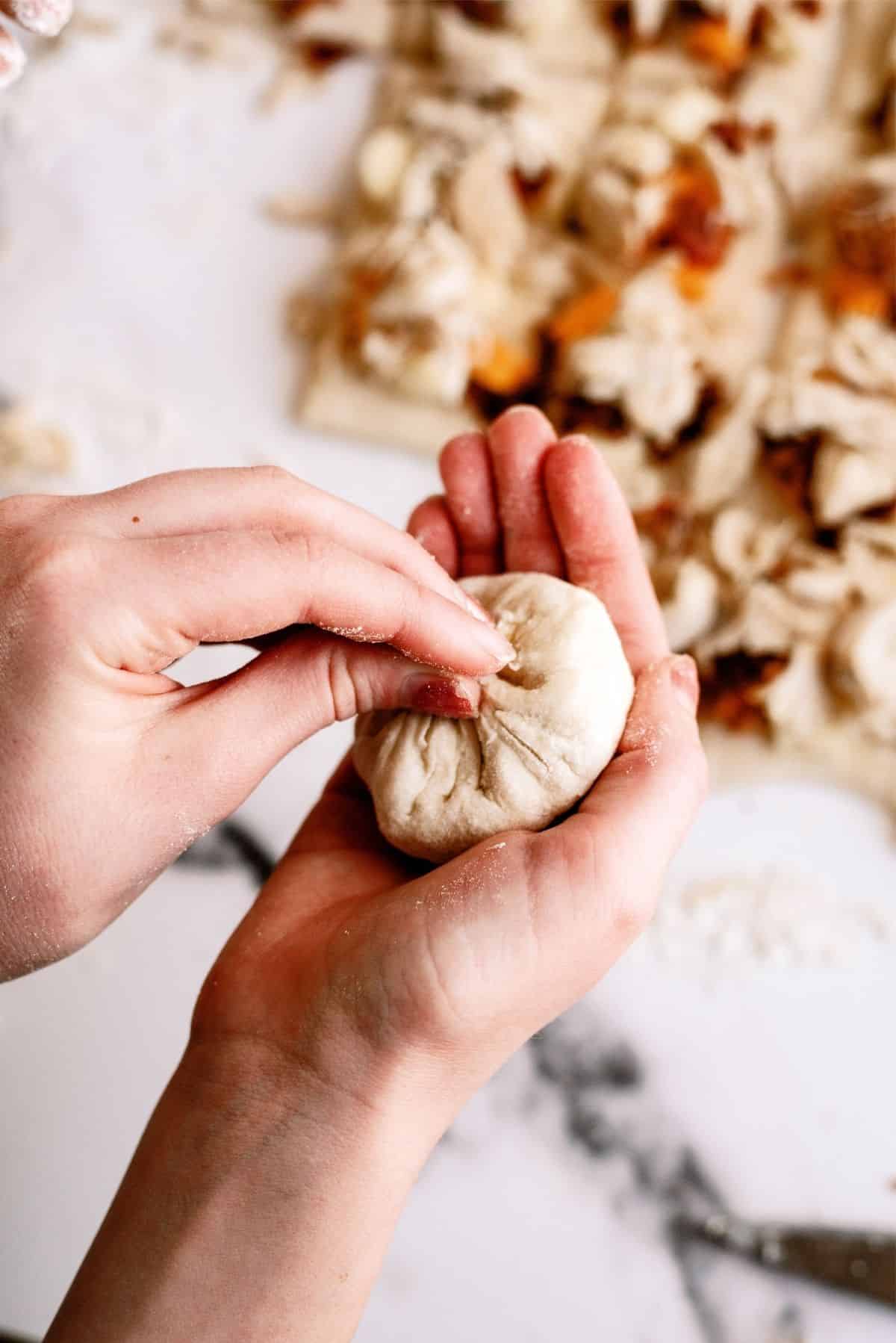 After the squares have been filled, bring the corners up together and pinch them to seal it together. Also make sure to pinch along the sides as it gathers up. This will help keep the filling in.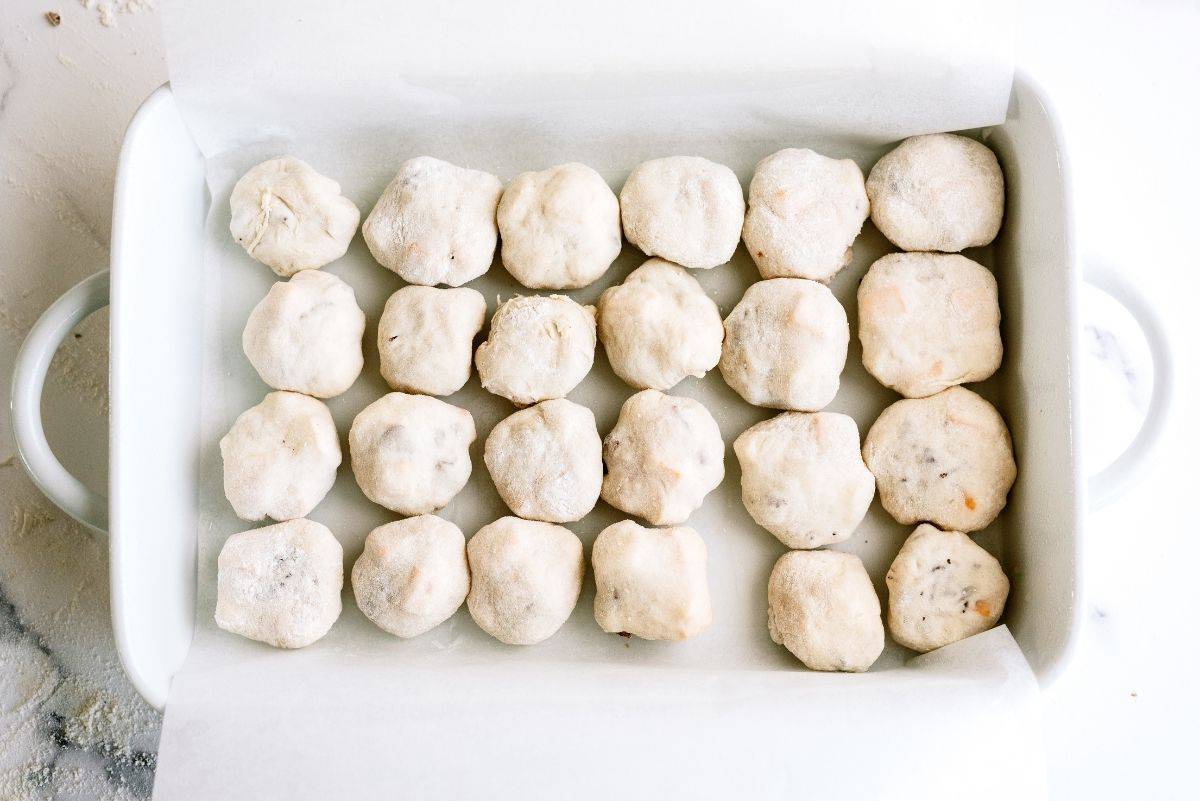 When you are done sealing the pizza rolls, place each one seam side down on a lightly greased 9×13 baking dish.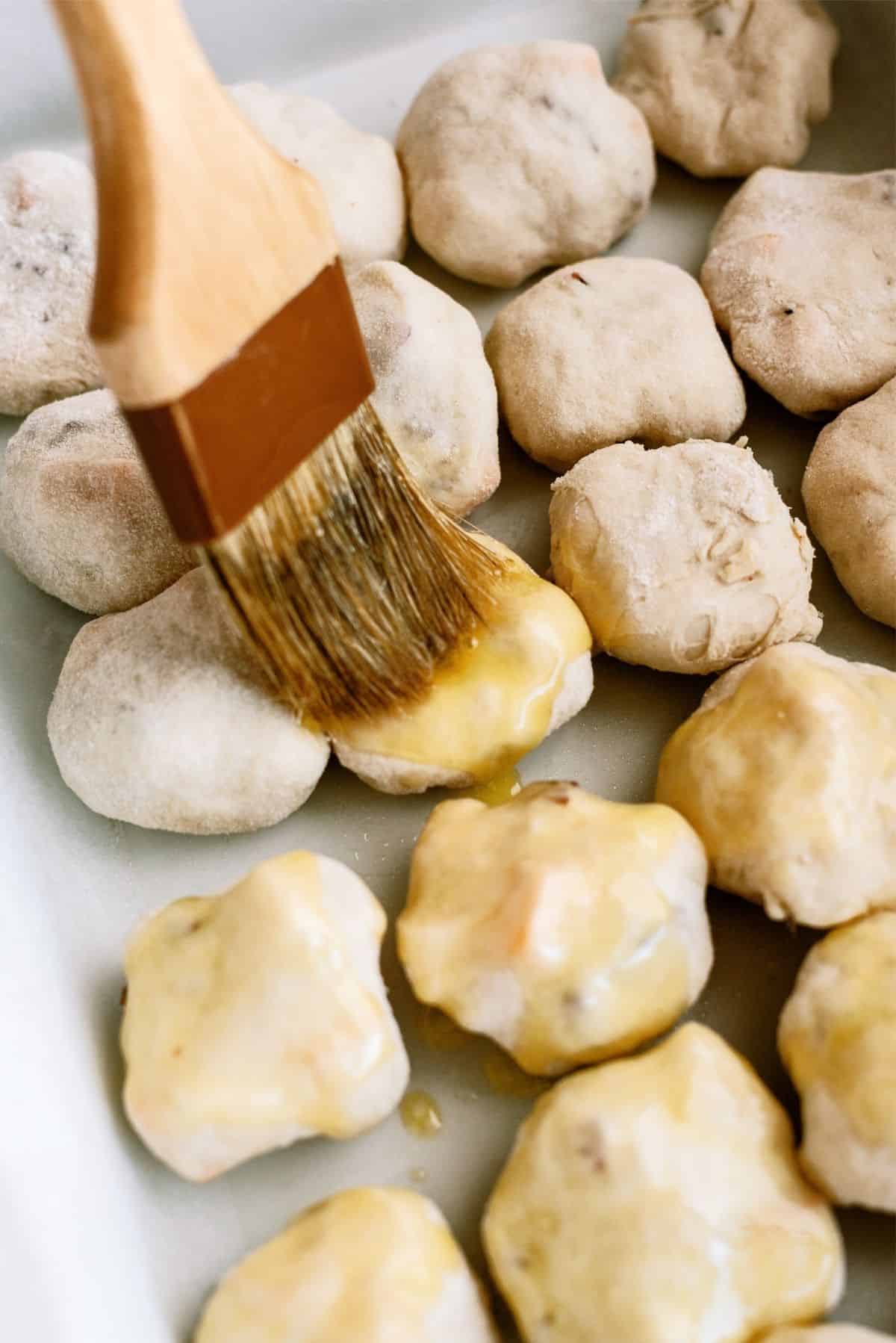 Now take the melted butter and brush the tops of each of them and then sprinkle a little bit of the parmesan and ranch mix on top.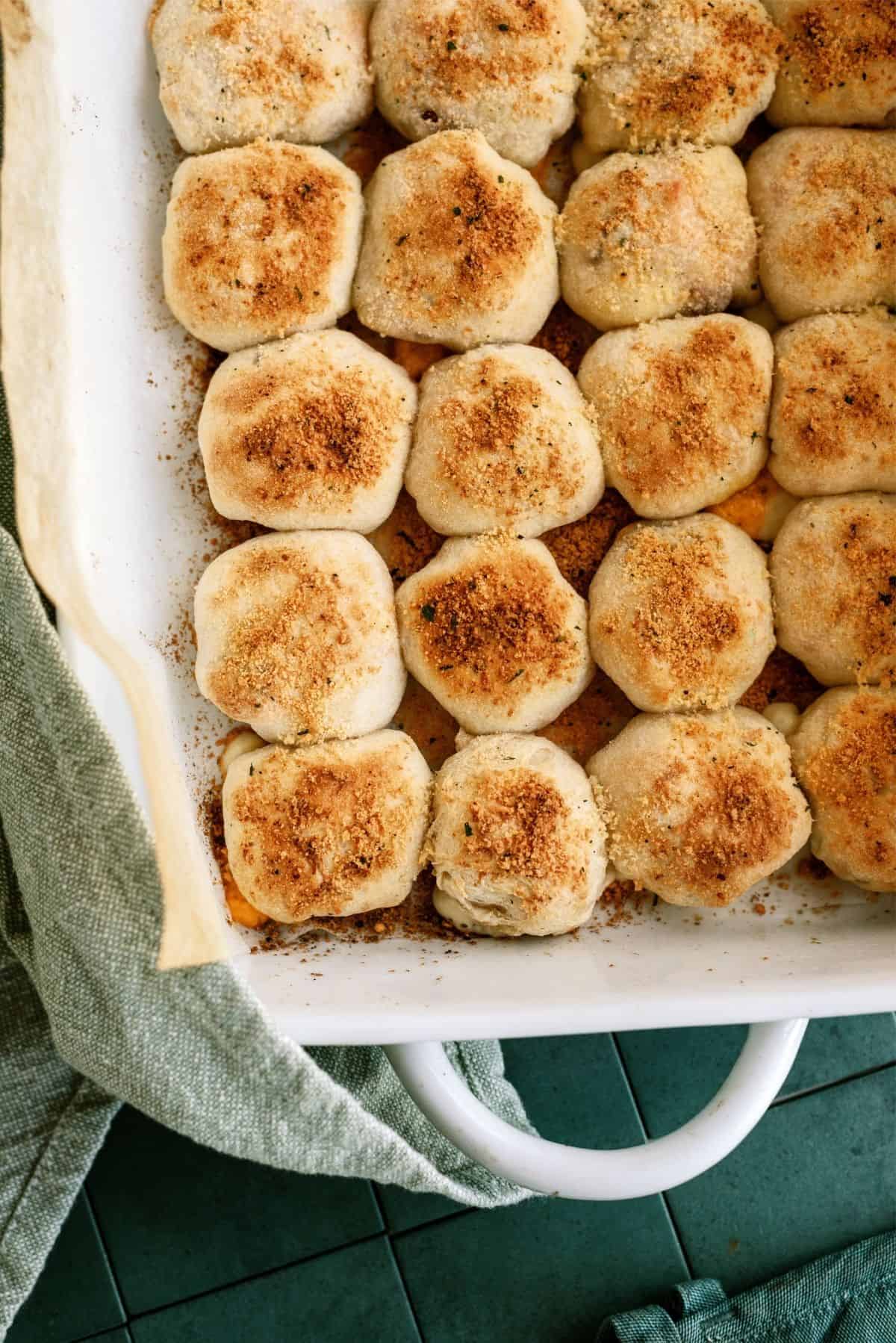 Then place the baking dish in the oven and bake it for about 15 minutes or until the tops are golden brown.
Make sure to check them after 10 minutes as doughs can cook quicker than others.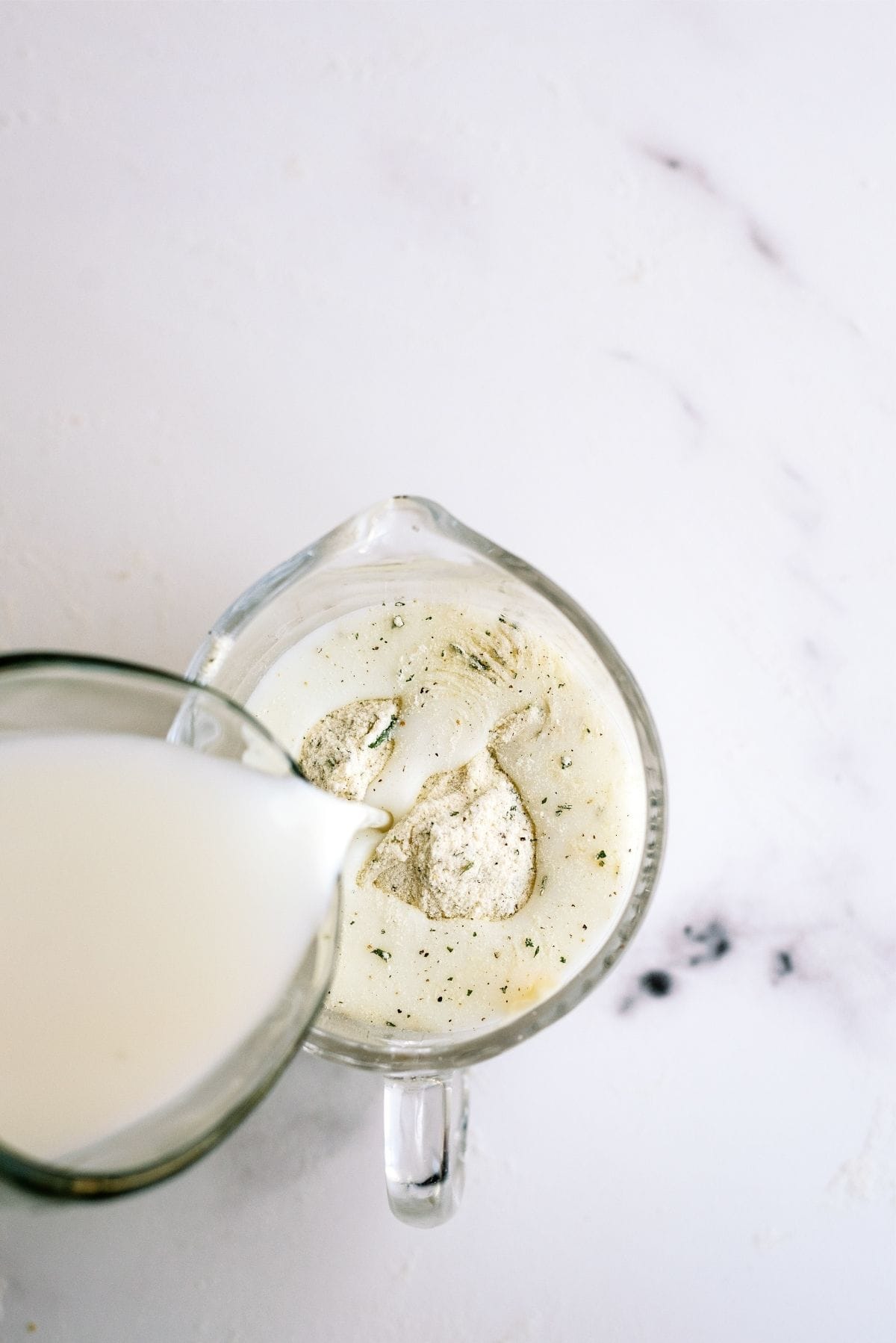 While the rolls are cooking, combine the remaining ranch mix, milk, and mayonnaise in a small bowl.
When you are done mixing it up, place the ranch dip in the fridge until the pizza rolls are done cooking.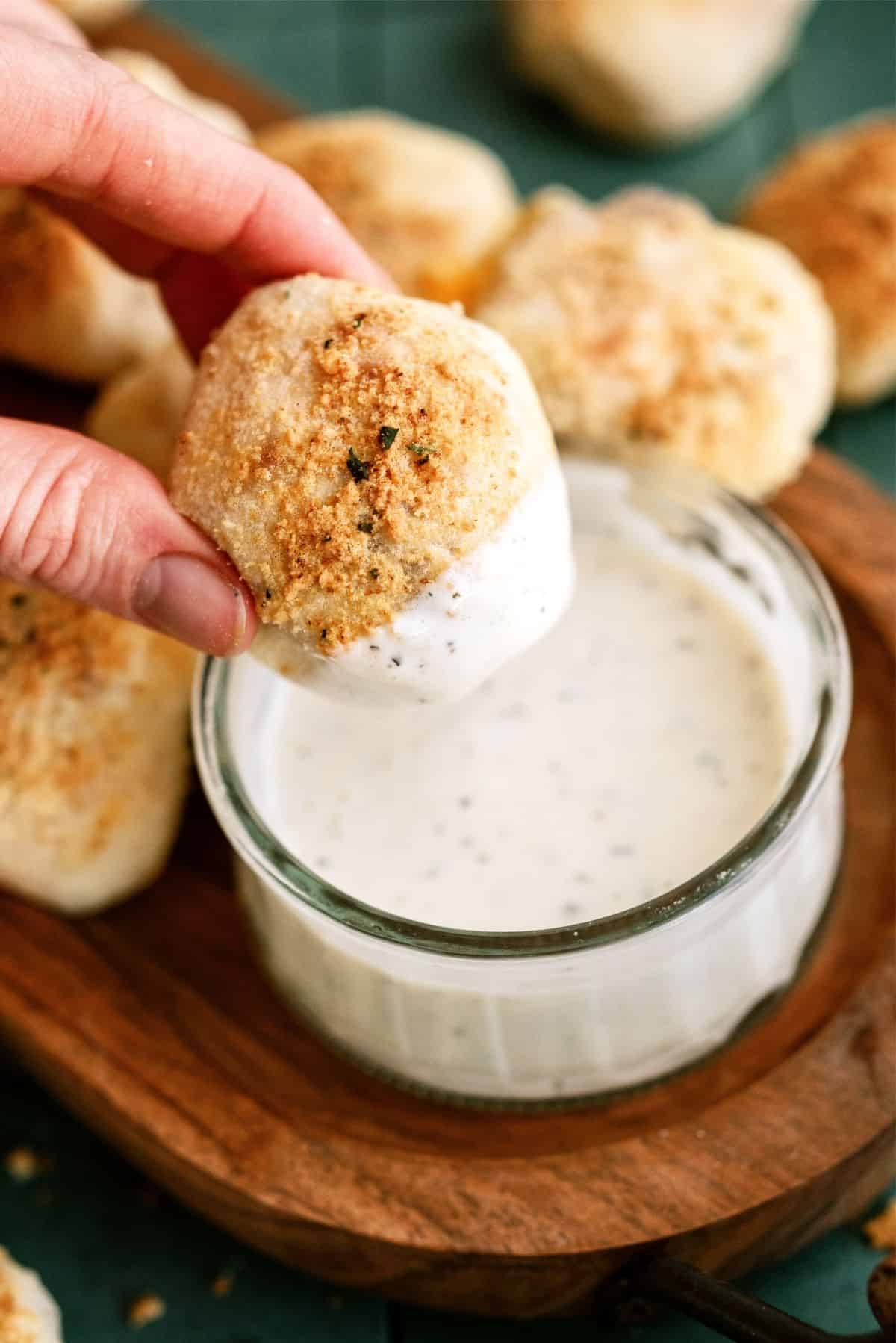 Then serve the pizza rolls hot with the freshly made ranch dipping sauce.
To Make Homemade Pizza Rolls You Will Need:
Small mixing bowls (2)
Flour
Nonstick cooking spray
Pastry brush
9×13 baking dish
Pizza cutter (THIS is a great one to use)