Do yourself a favor and make our copycat Chipotle chicken recipe in the Instant Pot and enjoy your favorite meal at home. It has the best flavors that are amplified even more when made in your Instant Pot, not to mention extremely tender!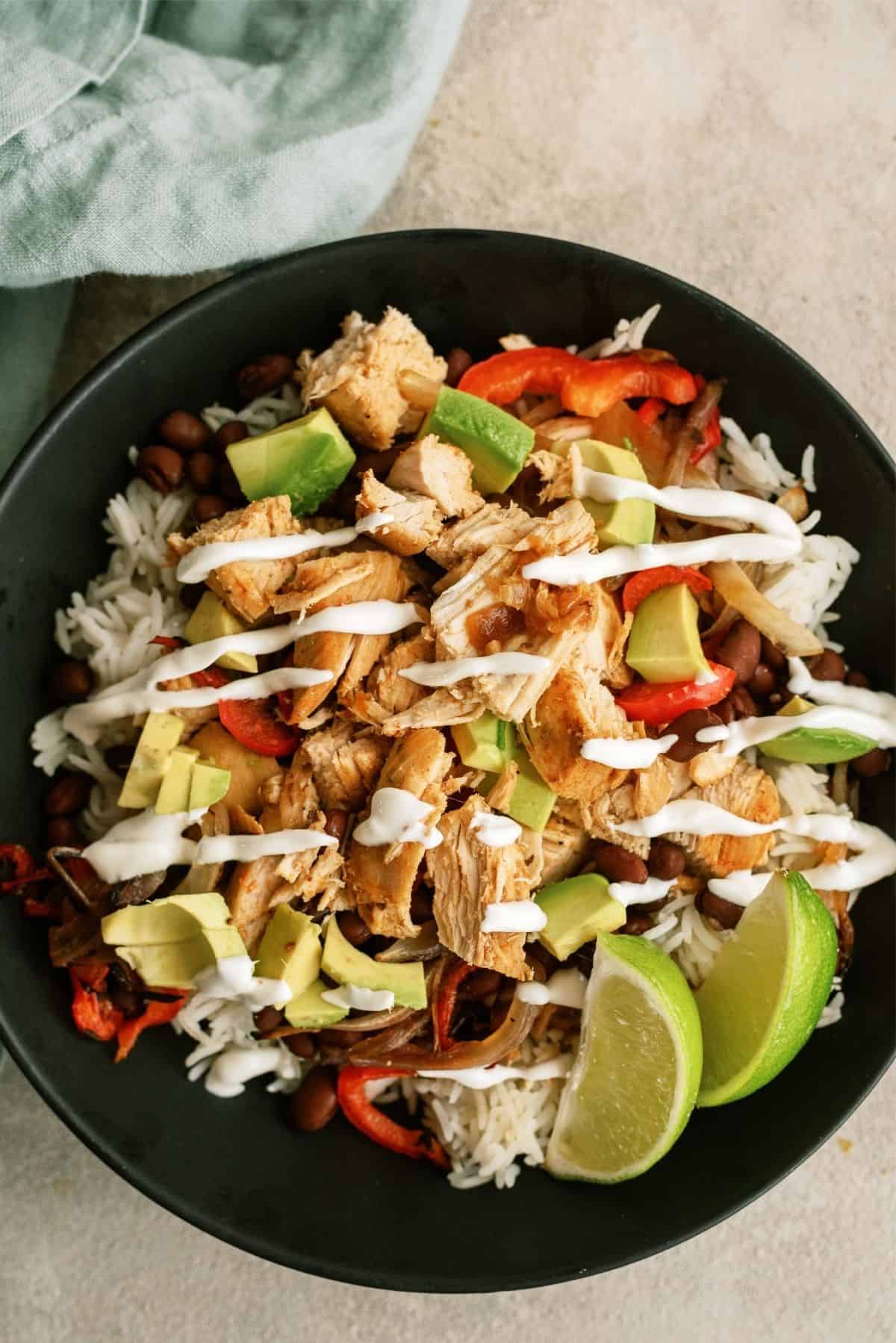 This copycat Chipotle chicken recipe in the Instant Pot is becoming our favorite Instant Pot chicken recipe. Now, when you get that craving to have your favorite meal from Chipotle, you can make it at home!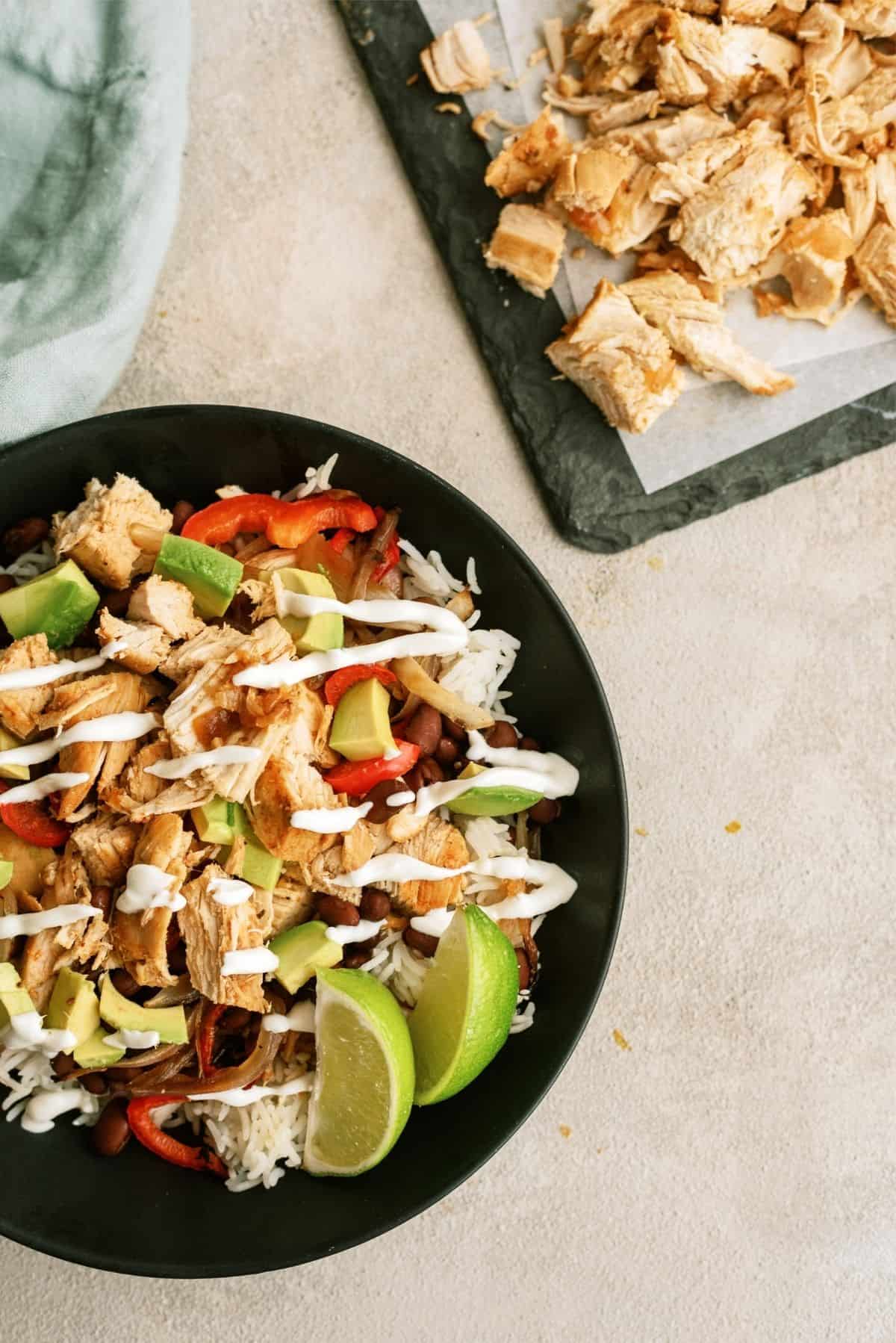 What I love about copycat recipes is that you can eat exactly what you like at a fraction of the cost. With this chipotle copycat recipe you can make a whole dinner for the family for the price of one entree at the restaurant.
Plus, everyone will love this Instant Pot copycat chipotle recipe. The flavor is unmatched, it is super simple to make, and makes for delicious leftovers.
To learn how to make more of your favorite recipes, give our copycat recipes a look! A few of my favorites are slow cooker Chipotle's barbacoa beef recipe, Chili's copycat cajun chicken pasta, and Winger's Sticky Fingers Copycat recipe.
Ingredients You Need to For Our Copycat Chipotle Chicken Recipe in the Instant Pot:
Chicken broth
Red onion
Minced garlic
Chipotle pepper from a can of chipotles in adobo sauce
Adobo sauce (from the can of chipotles)
Chili powder
Ground cumin
Ground oregano
Paprika
Salt
Ground black pepper
Boneless skinless chicken breasts
How To Make Our Copycat Chipotle Chicken Recipe in the Instant Pot: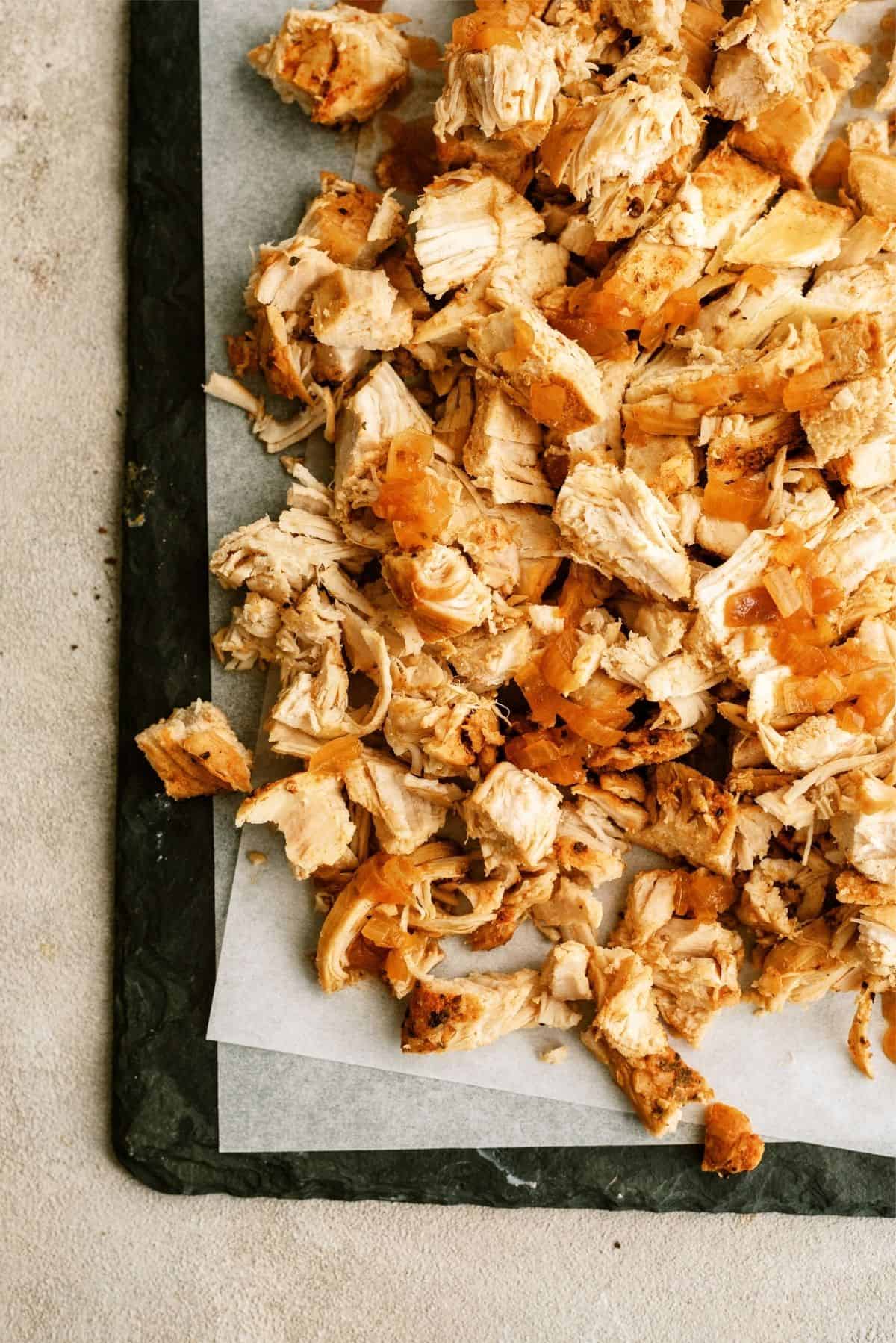 When you are ready to start, get out your Instant Pot and mix together the chicken broth, red onion, minced garlic, chipotle pepper, adobo sauce, chili powder, cumin, oregano, paprika, salt, and ground black pepper to make the sauce.
Then, place the chicken breast in the bottom of the Instant Pot, making sure that the chicken is fully covered in the chipotle sauce.
Once the chicken is in the Instant Pot, place the lid on and lock it into place.
Then turn the valve to the sealing position and press the MANUAL or PRESSURE COOK button and set the timer to 15 minutes if the chicken is raw or 22 minutes if the chicken is frozen.
After the timer is done, move the valve to the VENTING position and allow the Instant Pot to do a quick release of the pressure.
Next remove the chicken from the Instant Pot (leaving the sauce in the pot) and place it on a cutting board to either slice or shredd the chicken based on your preference.
Now your chicken is ready to be made into your favorite tacos, burritos, salad, or a burrito bowl!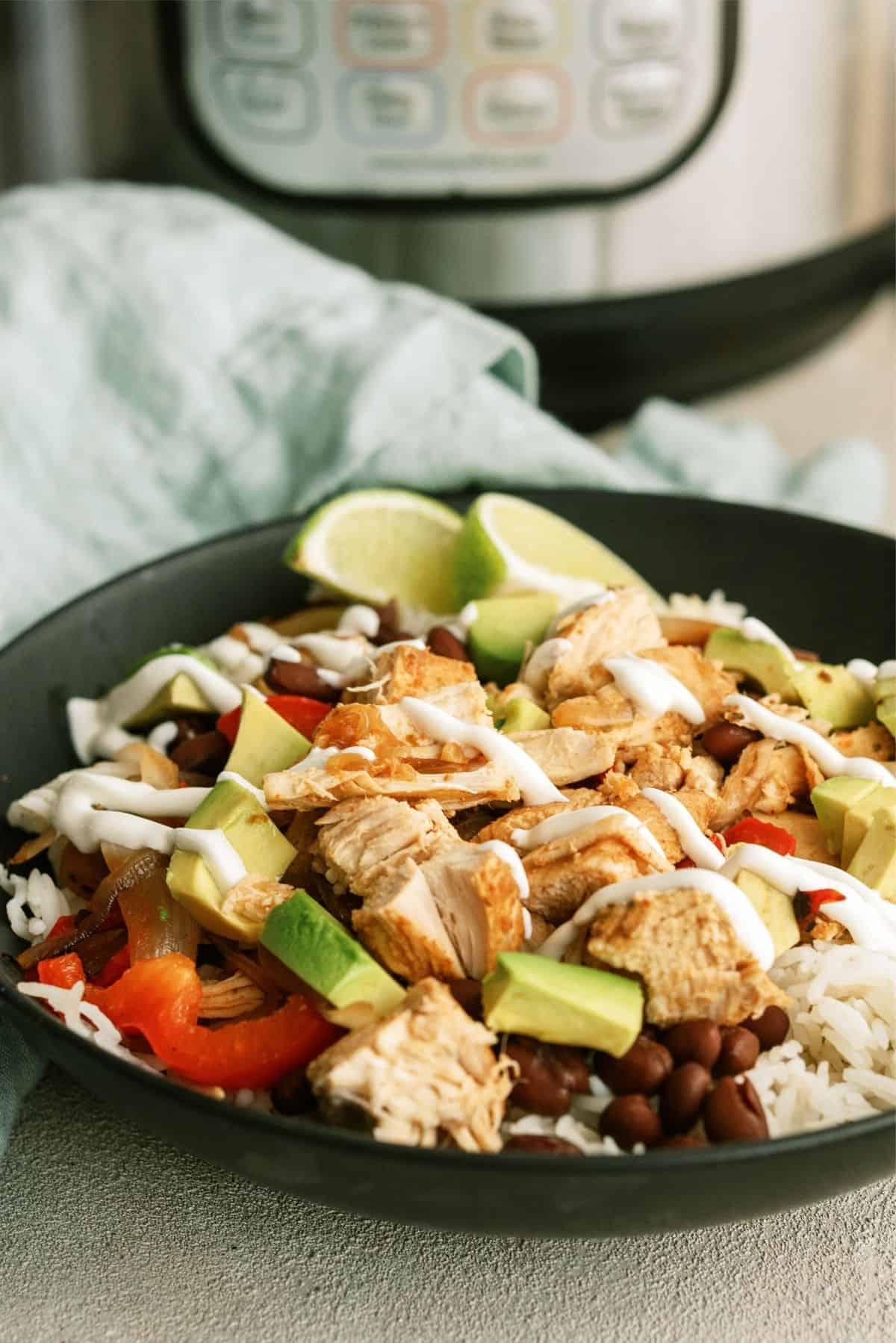 To create a bowl with this chicken, place the rice on the bottom of the bowl and then layer the cooked chicken, pinto or black beans, guacamole, corn, pico de gallo, and shredded cheese and then enjoy!
To Make This Instant Pot Chipotle Chicken with Chipotles in Adobo Sauce You Will Need:
Instant Pot (THIS one works perfectly!)
Cutting board
Forks (2)