These Honey Roasted Carrots are easy to make and are a delicious side dish for any meal. Baby carrots tossed in honey and olive oil and roasted to perfection and garnished with fresh parsley for lots of flavor!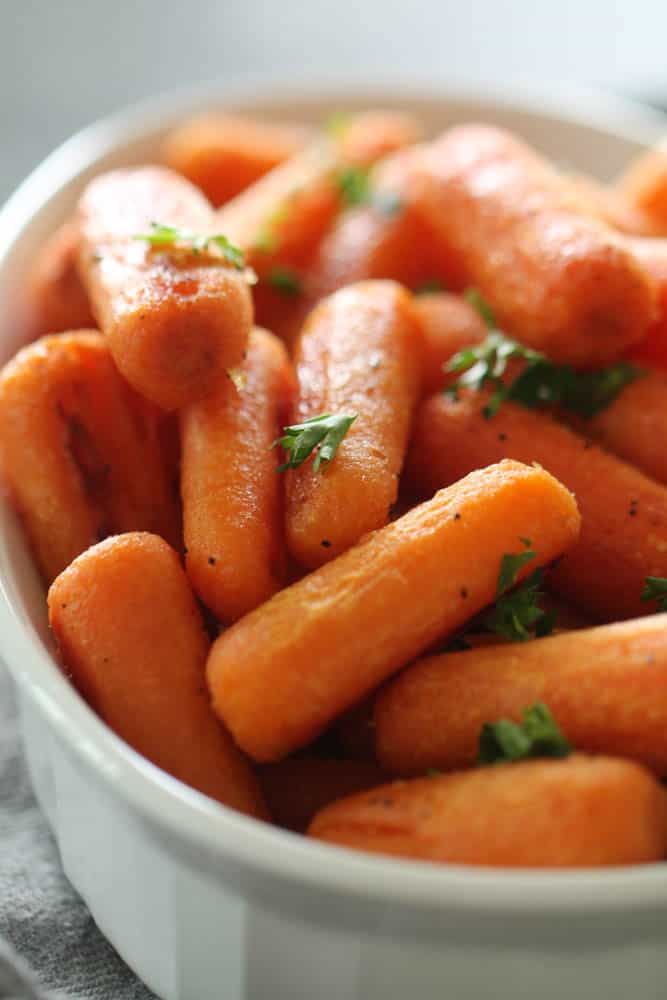 Honey Roasted Carrots are quickly becoming my favorite side dish!
I always seem to have a bag of carrots in my fridge, thinking my family will eat them, but no one ever does and I end up getting rid of them.
I served these Easy Honey Roasted Carrots with our Ranch Chicken a few nights ago and my entire family devoured them.
These Honey Roasted Carrots are the perfect way to use up those baby carrots and are a delicious side dish to practically any meal.
How Long Do I Roast Carrots?
The time it takes to roast carrots depends on the temperature you are using. We recommend roasting carrots at 400 degrees for 25-30 minutes to make them crispy on the outside and soft on the inside.
I love roasting carrots in the oven because they come out perfectly tender and I can usually throw them in the oven while I'm preparing the rest of our meal.
These Honey Roasted Carrots are the perfect side dish for: