As summer is approaching, our layered cobb salad is a perfect light meal that is easy to make and refreshing. It is a wonderful potluck side dish recipe too!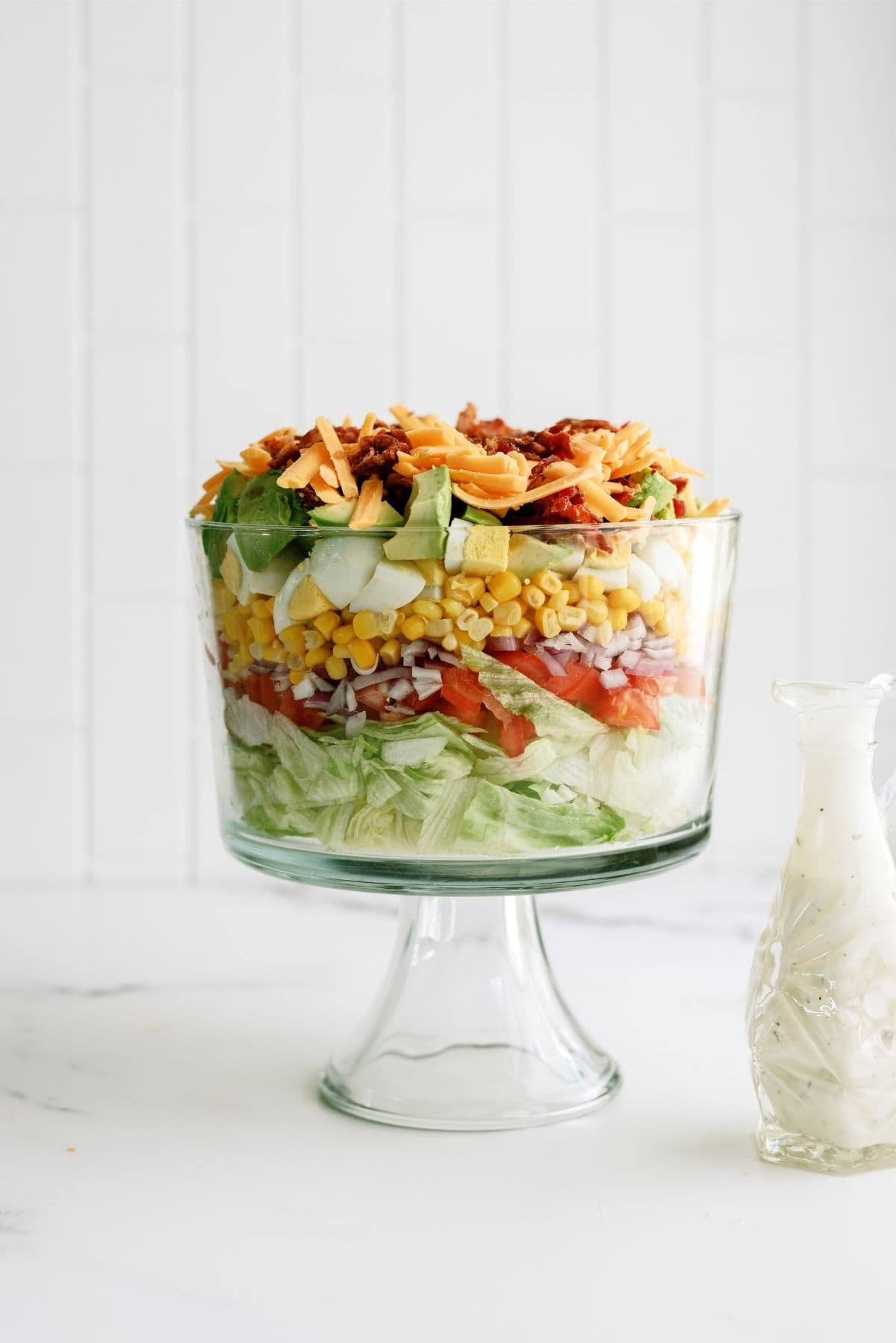 During the summer we love doing potlucks and this layered cobb salad recipe is the best side dish to bring to them. It is super tasty and even looks as amazing as it tastes.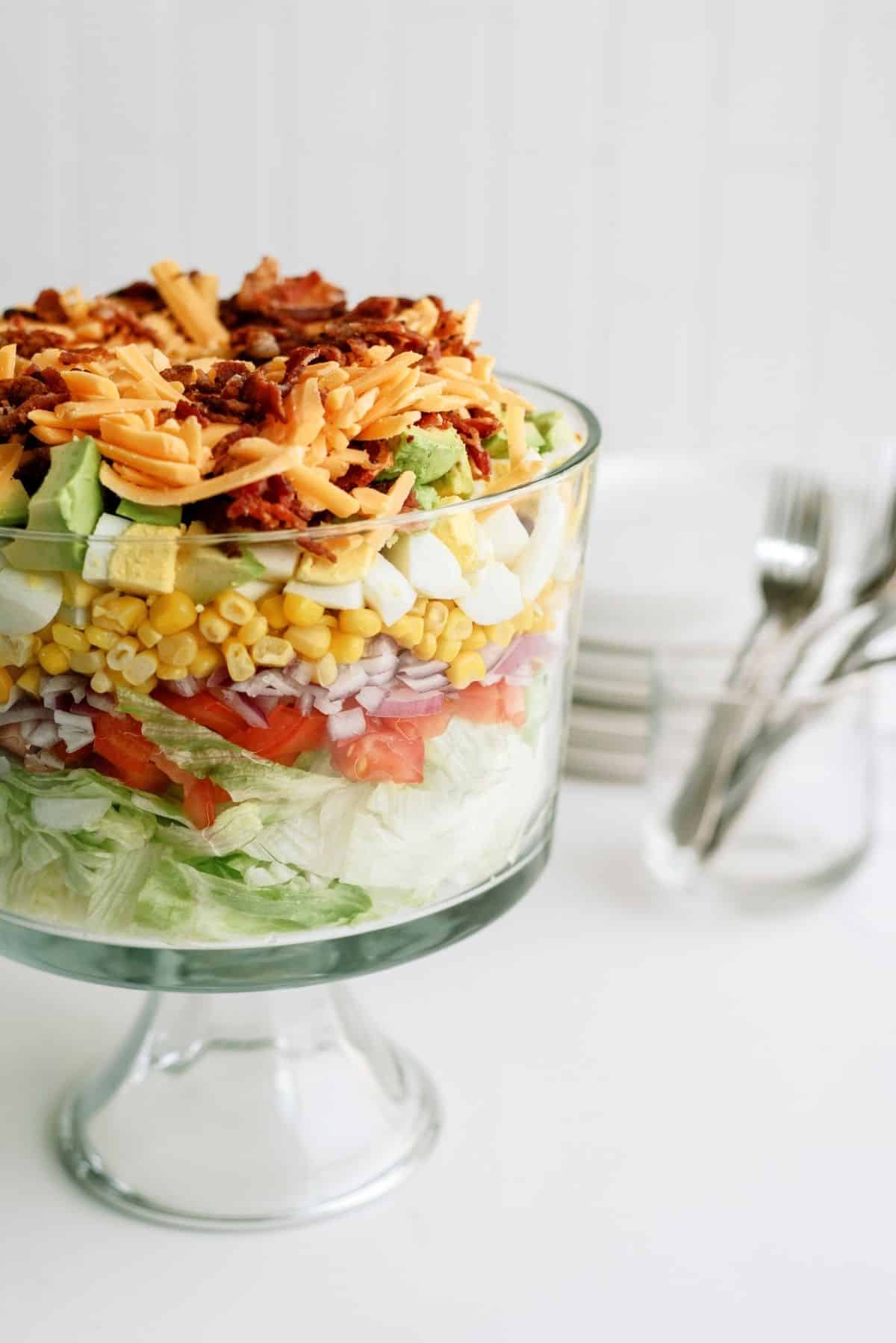 If you are looking for a new cobb salad recipe, this is the one you need! It is a layered salad for a crowd, so make it up and bring it along to your next party!
Salad doesn't always have to be boring, and that is why I love this recipe. The cobb salad has so many great layers of ingredients that makes up the best salad.
When you need to bring more than just one side dish to your next party, take a look at our southwest chicken salad recipe, it makes for a wonderful dip. Our 5 minute pistachio salad or orange fluffy jello salad are always a hit at potlucks too!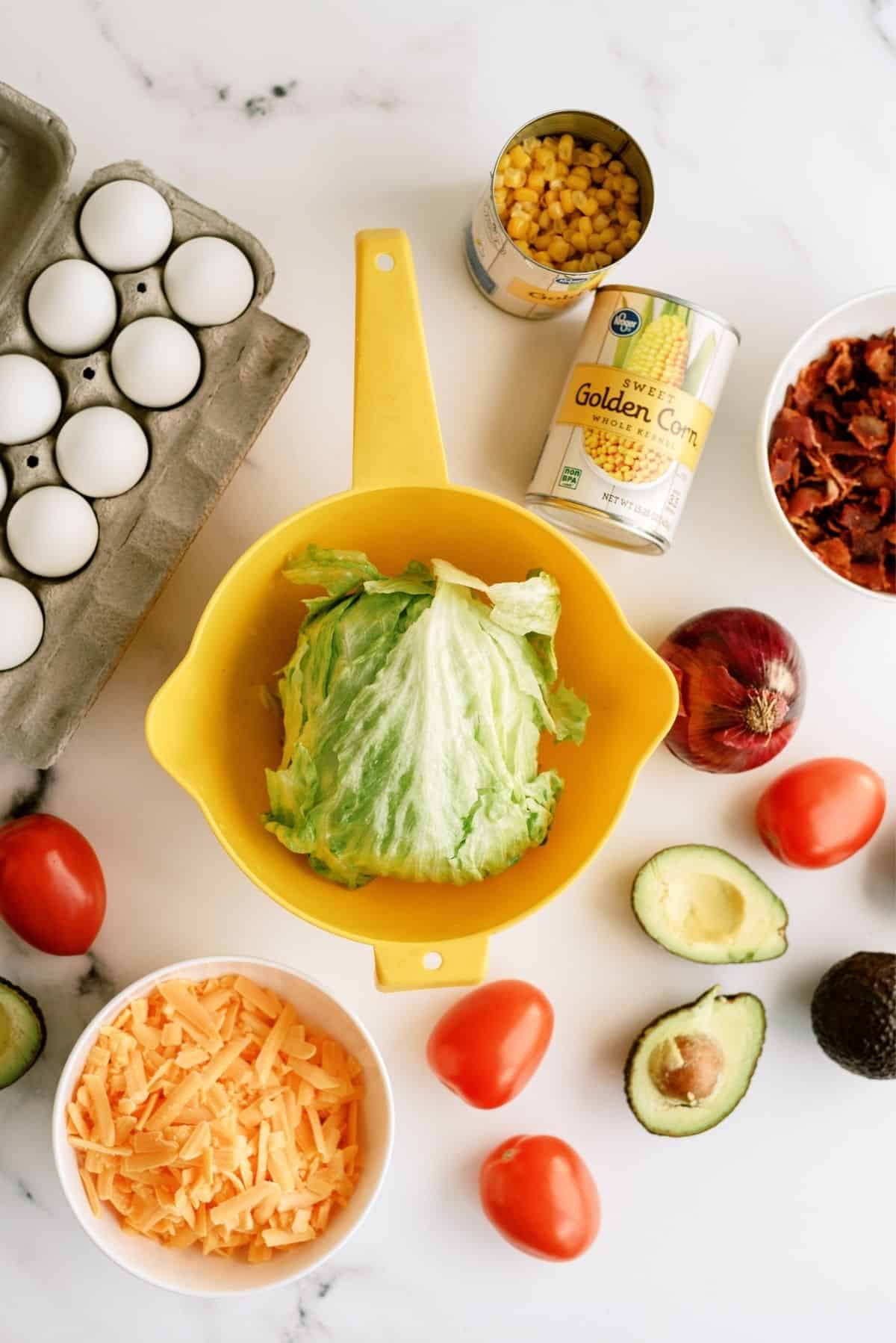 Ingredients You'll Need For Our Layered Cobb Salad Recipe:
Head of iceberg lettuce
Roma tomatoes
Red onion
Canned corn
Hard boiled eggs
Cooked and crumbled bacon
Avocados
Shredded cheddar cheese
Salad dressing of your choice
How To Make Our Layered Cobb Salad Recipe:
This recipe is super simple to make! The hardest part is the prepwork by getting all the ingredients cut, drained, boiled, and what not.
Once all of the ingredients are prepared, get out a very large glass bowl or trifle.
NOTES: If you want this dish to catch everyone's eye, the see through aspect of the bowl is ideal, but if you don't have one handy, any large bowl will do the job.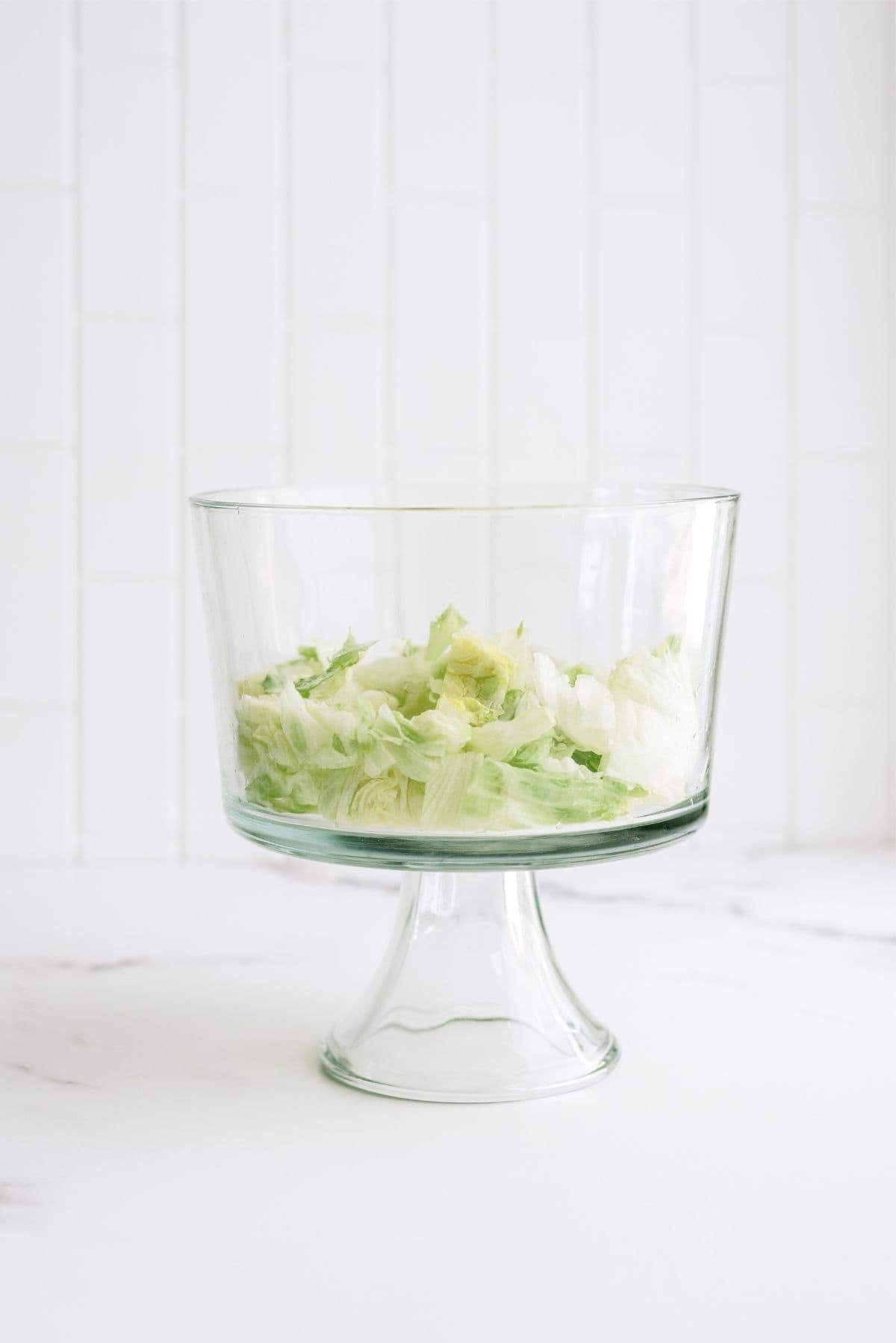 When you have the bowl out, add the chopped lettuce into the bottom of the bowl.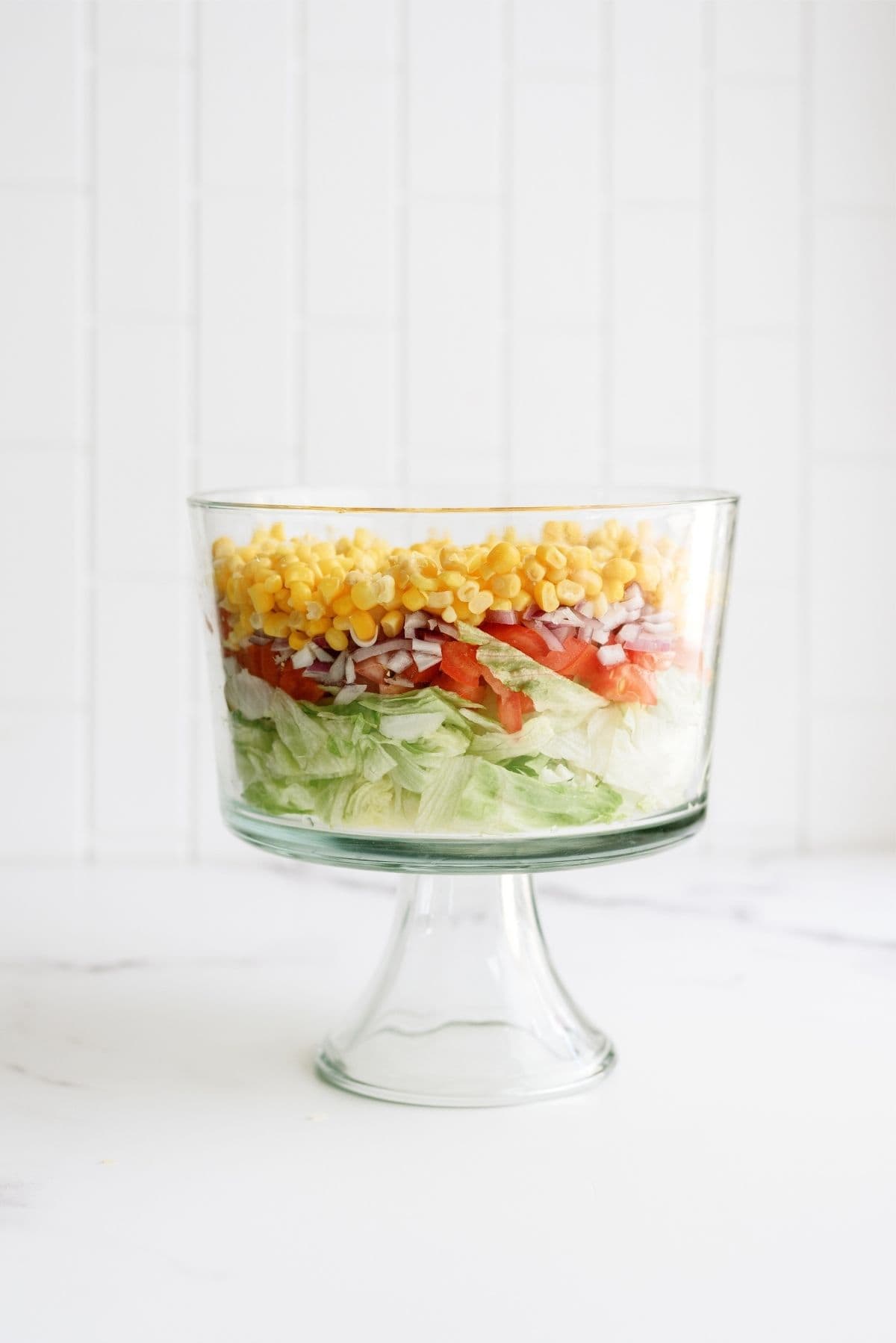 Next you are going to layer it with tomatoes, onion, corn, hard boiled eggs, bacon, avocado, and cheddar cheese.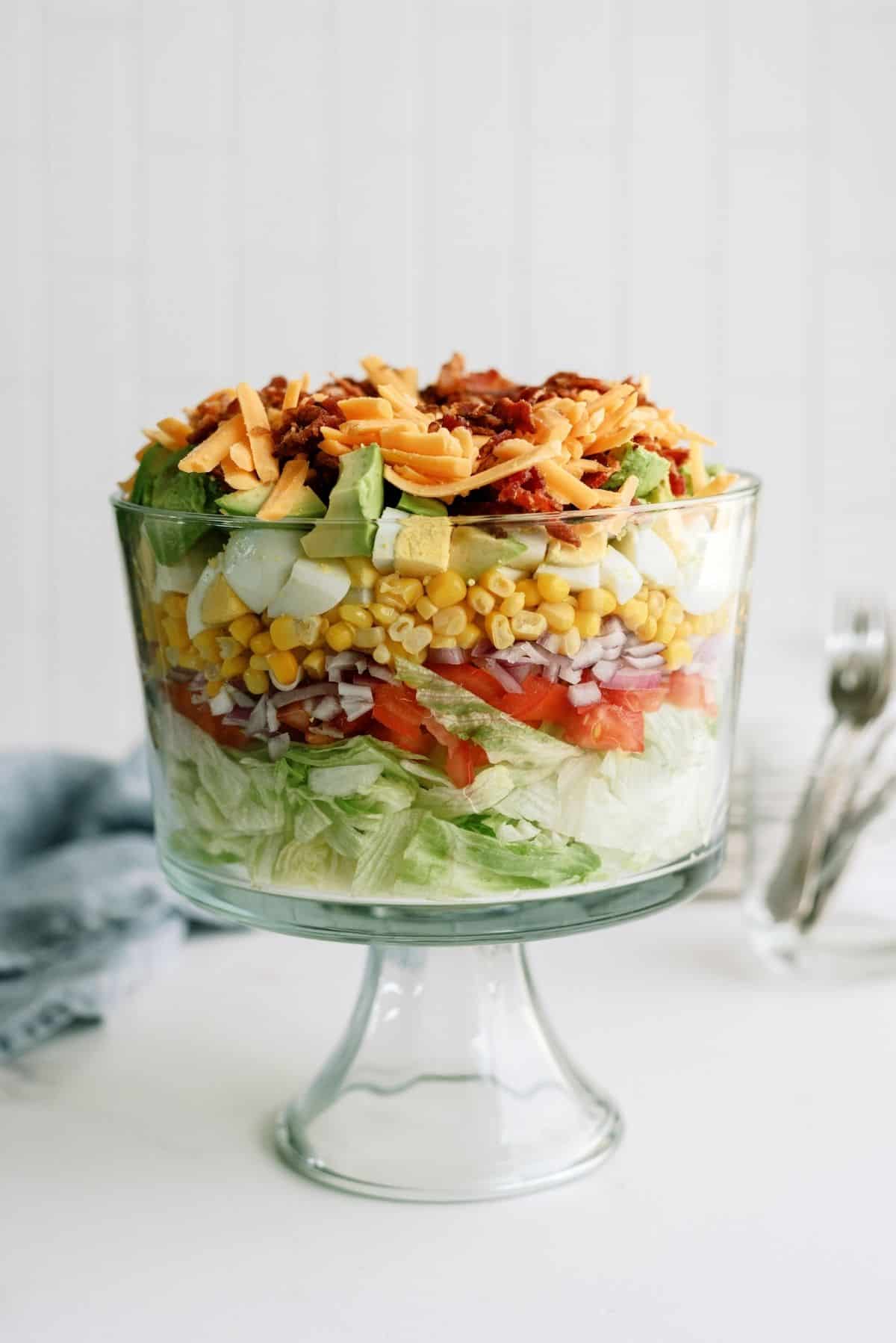 Do as many sets of the layers as you need to fill the bowl or you run out of ingredients. Generally for us its 2 sets of layering.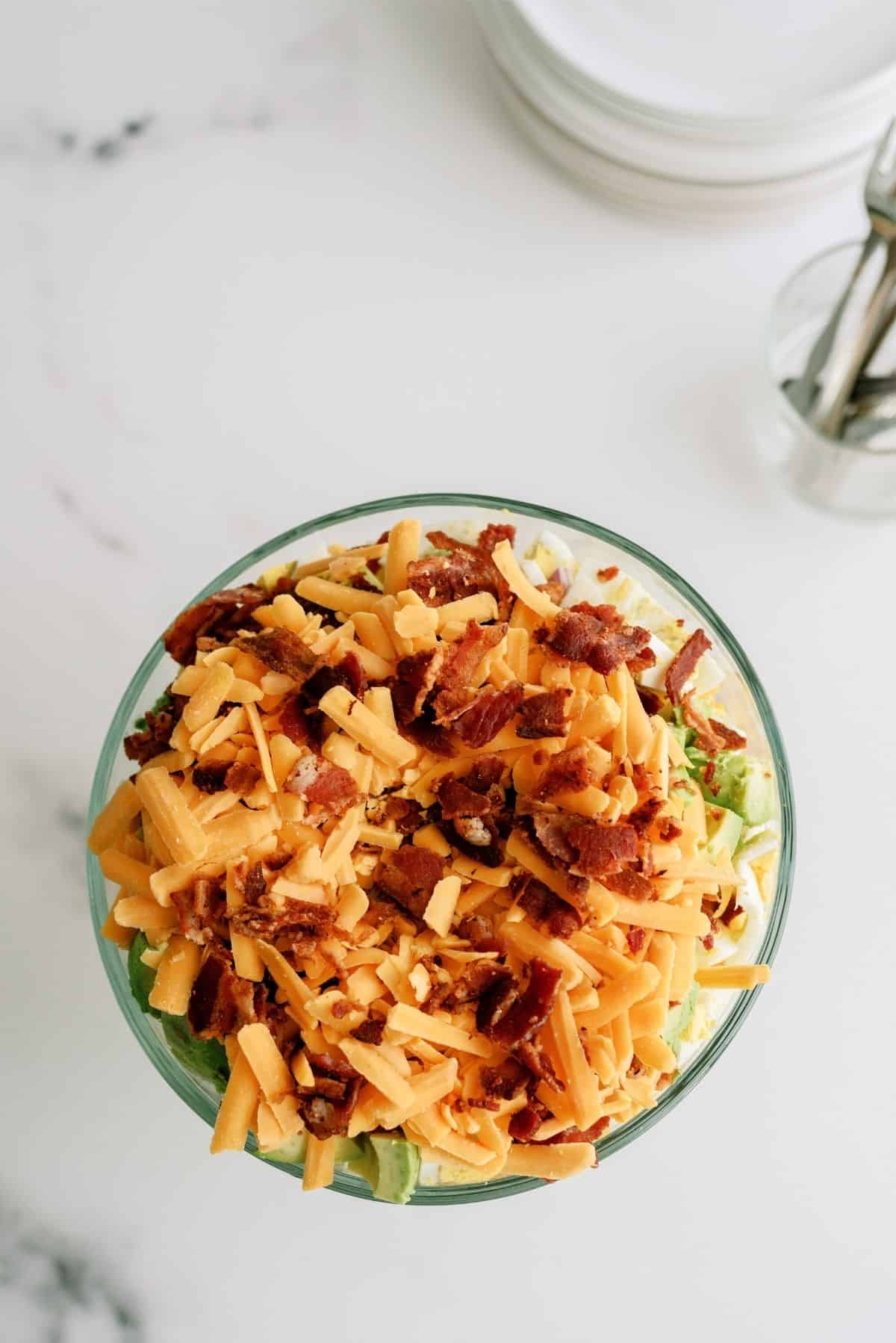 Then just store it in the fridge covered until you are ready to serve it with your favorite salad dressing.
To Make The Best Side Dish Recipe You Will Need:
Large glass bowl or trifle (THIS is a great one!)
Cutting board
Knife
Serving spoon