This Chili Mac Skillet is quick and easy dinner that is ready from start to finish in less than 30 minutes! This one is a family favorite!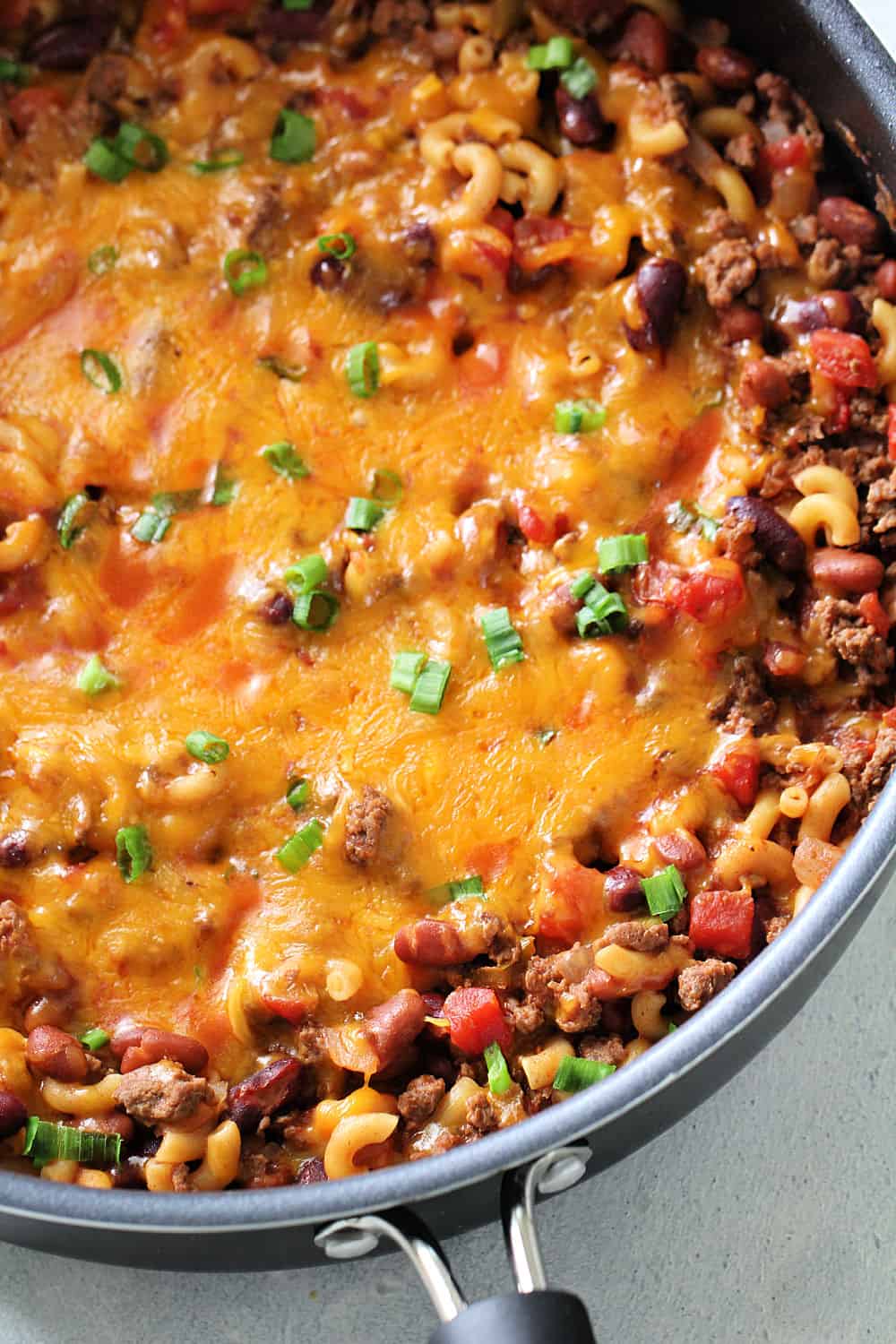 When we were growing up, this time of year was absolutely INSANE for our family.
Five of the six sisters played soccer (I was the uncoordinated sister who didn't play), with many sisters playing in more than one league; one sister did tumbling, all six of us took piano lessons and had a large spring piano recital, and softball season started (which all six of us also played).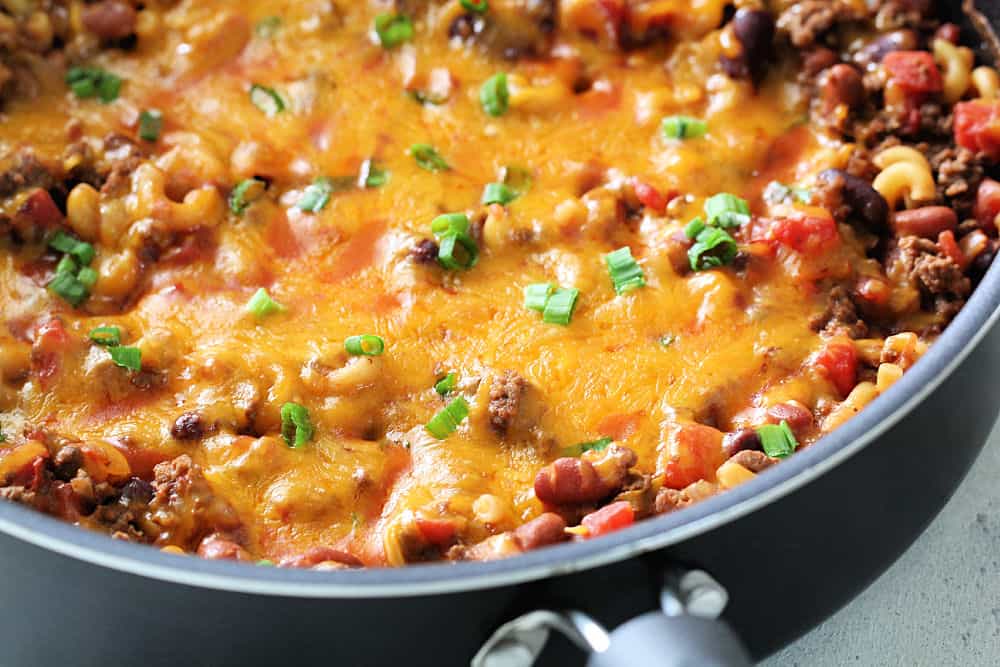 Our sweet parents became a taxi service, shuttling each of us to our different activities.
To be honest, I am not sure how they kept it together during this crazy season!
I have three children myself and on busy nights, it's a struggle to get dinner on the table.
This is a quick and easy meal is perfect for those nights when you need a dinner in a hurry. From start to finish, it's ready in 30 minutes or less!
Ingredients needed to make this Chili Mac Skillet:
1 pound ground beef
1 onion diced
15.5 ounces pinto beans rinsed and drained
8 ounces tomato sauce
10 ounces canned Rotel tomatoes (diced tomatoes and green chilies)
¾ cup elbow macaroni uncooked
⅓ cup water
½ teaspoon garlic salt
1 Tablespoon ketchup
1 Tablespoon Worcestershire sauce
1 cup shredded cheddar cheese
How to make Chili Mac Skillet:
In a large skillet pan, brown ground beef and diced onions until beef is fully cooked. Drain grease and return to skillet.
Add in beans, tomato sauce, diced tomatoes with green chilis, uncooked macaroni, water, garlic salt, ketchup, and Worcestershire sauce.
Bring contents of pan to boiling, then reduce heat to medium-low. Cover with lid and simmer for about 20 minutes or until macaroni starts to get tender, stirring often.
Sprinkle with cheese, then cover with lid and let cheese melt. Serve warm.