Our Mini Salted Caramel Cheesecakes make the perfect dessert with layers of vanilla wafer crust, creamy cheesecake, and gooey salted caramel in every bite.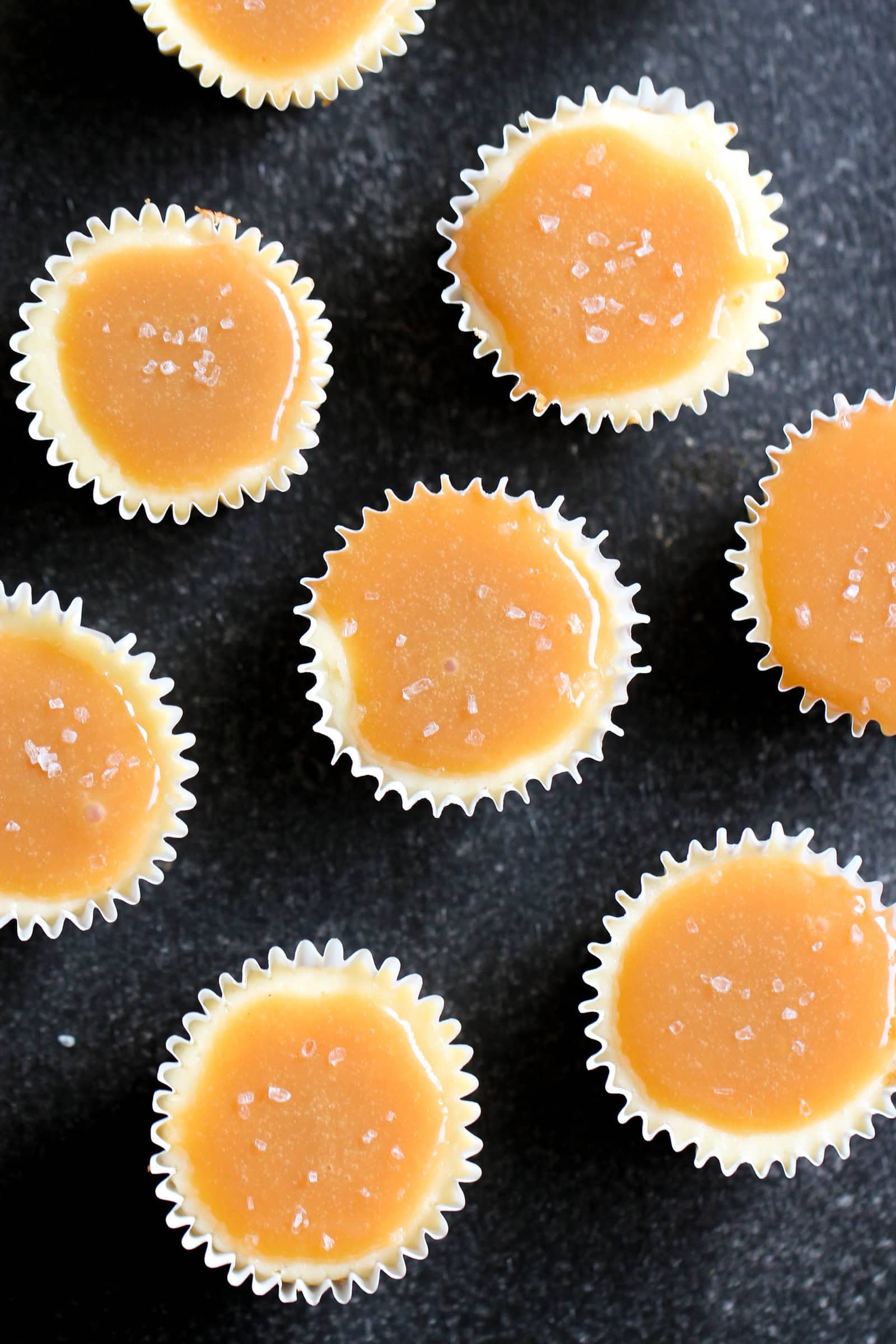 Our Mini Salted Caramel Cheesecakes make the perfect bite-size dessert. Whether you're looking for something sweet to feed a crowd, or just a delicious treat for yourself, look no further.
I'm a huge fan of salted caramel – add it to cheesecake and it's a whole new kind of love story.
The best thing about these Mini Salted Caramel Cheesecakes is that it's REALLY easy to make, but it's one dessert that will impress your friends.
Don't forget, when you make these, you'll need a mini muffin tin.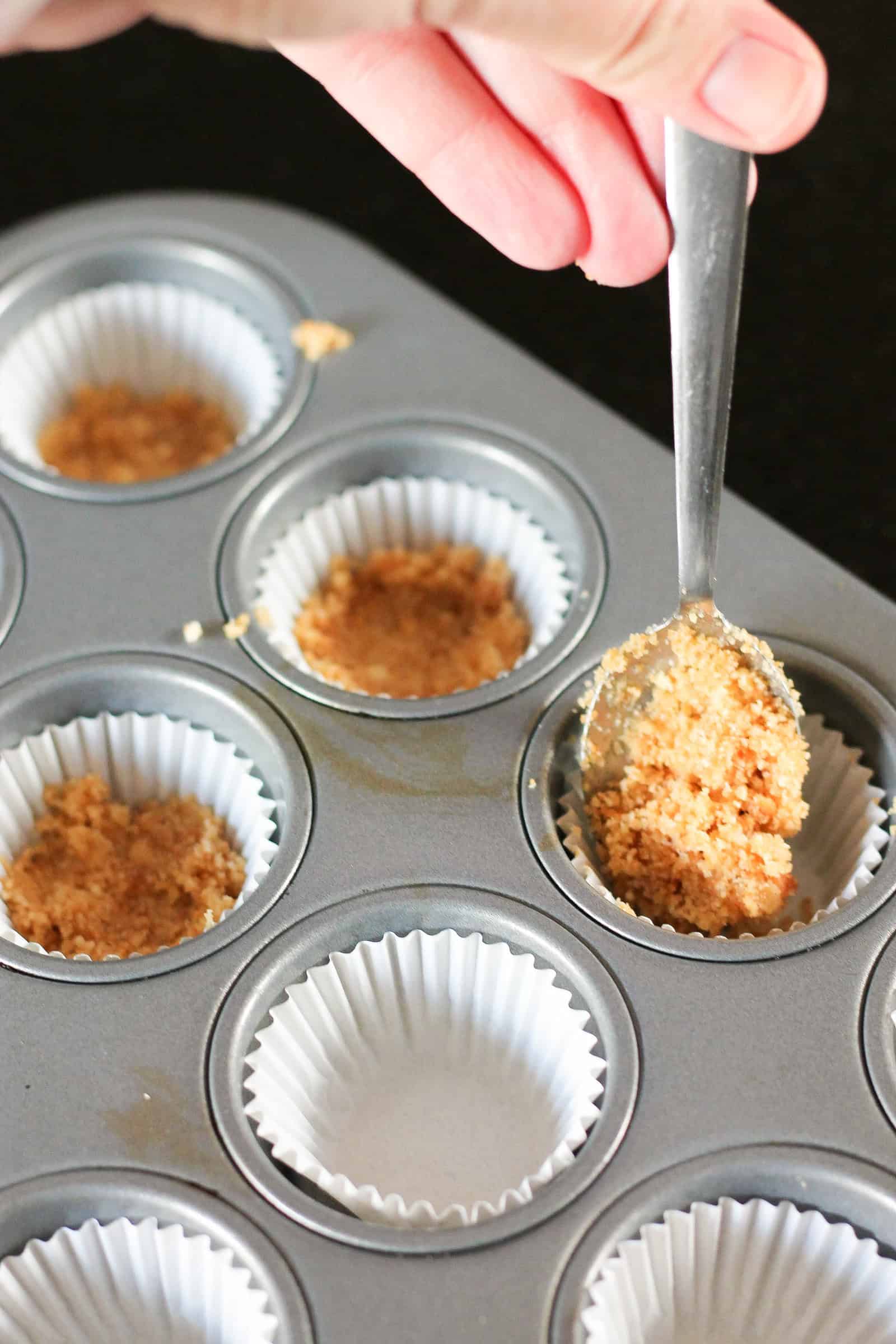 The crust is super easy to make – and the crushed vanilla wafers mixed with the saltiness of the caramel, you just can't go wrong!
If you want to make this into an entire cheesecake with a delicious nilla wafer crust, check out this recipe from Mom on Timeout.
Ingredients Needed for Mini Salted Caramel Cheesecakes
Vanilla Wafer Cookies (finely crushed – sometimes I've found the easiest way to do this is in a food processor)
Butter
Cream cheese
Sugar
Eggs
Lemon juice
Vanilla (I think authentic Mexican vanilla tastes the best!)
Kraft caramels (don't forget, these should be unwrapped)
Milk
Salt
Coarse salt for garnish (the bigger and flakier, the better)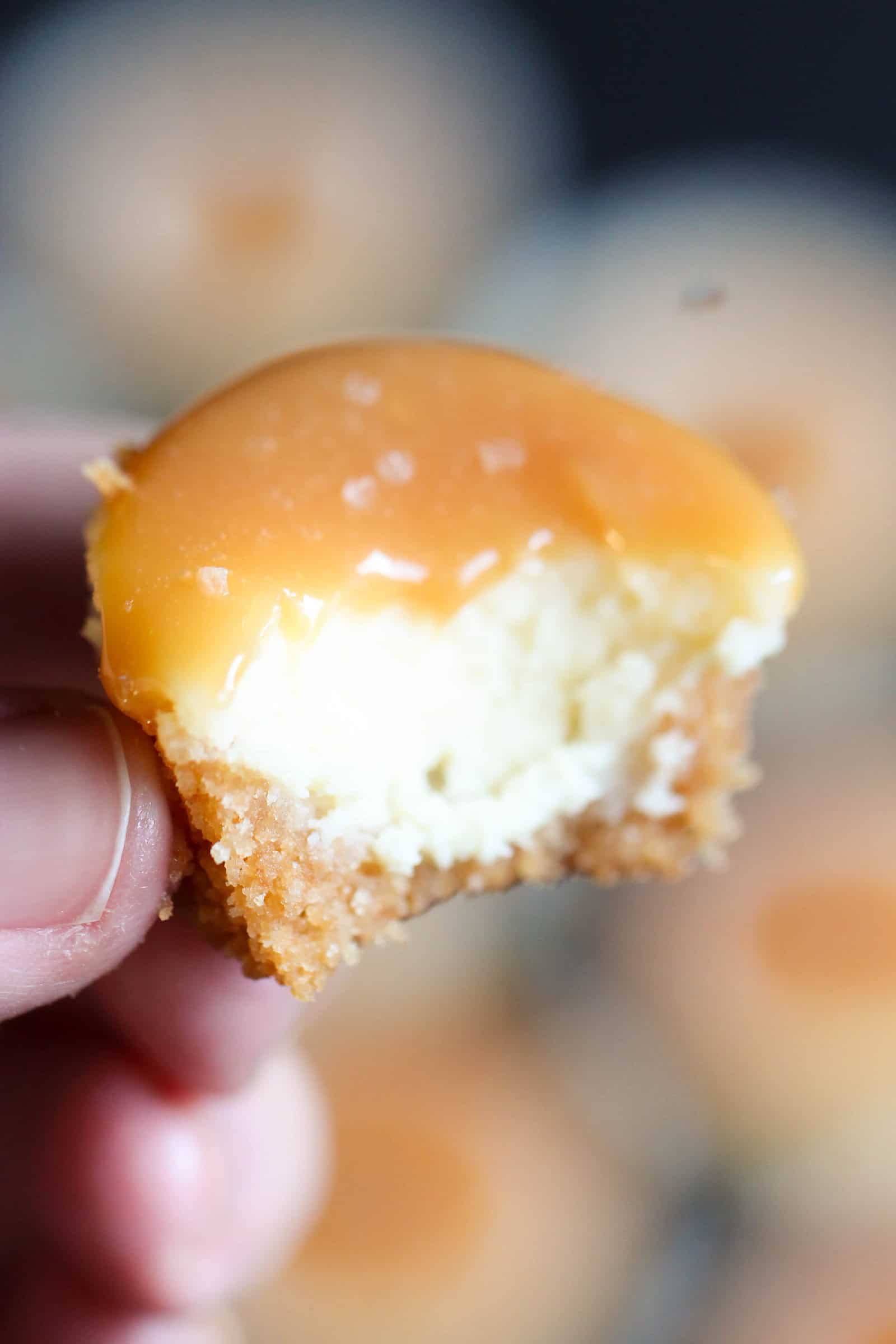 How to Make Mini Salted Caramel Cheesecakes
Preheat oven to 350 degrees and line miniature muffin tins with paper liners. (These are our favorite mini muffin liners.)
Mix together the crushed vanilla wafers and melted butter until fully incorporated and press 1/2 teaspoon of the crushed vanilla wafer mixture into each paper cup.
In a large bowl, beat cream cheese, sugar, eggs, lemon juice and vanilla until light and fluffy.
Fill each miniature muffin liner with cream cheese mixture, almost to the top.
Place pans in the oven and bake for about 15 minutes. Let cool.
In a small pan over low heat, combine caramels, milk, and salt, stirring constantly until smooth. Pour a small amount of salted caramel over each mini cheesecake. Top each with a pinch of coarse salt.
You end up with a perfectly smooth, creamy, bite-size cheesecake – so you can eat as many as you want 😉
Meal Planning Made Easy