These Strawberry Lemonade Cake Mix Bars are so easy to make and full of amazing flavor. They come together in a matter of minutes and taste so yummy. They are the perfect spring or summer treat.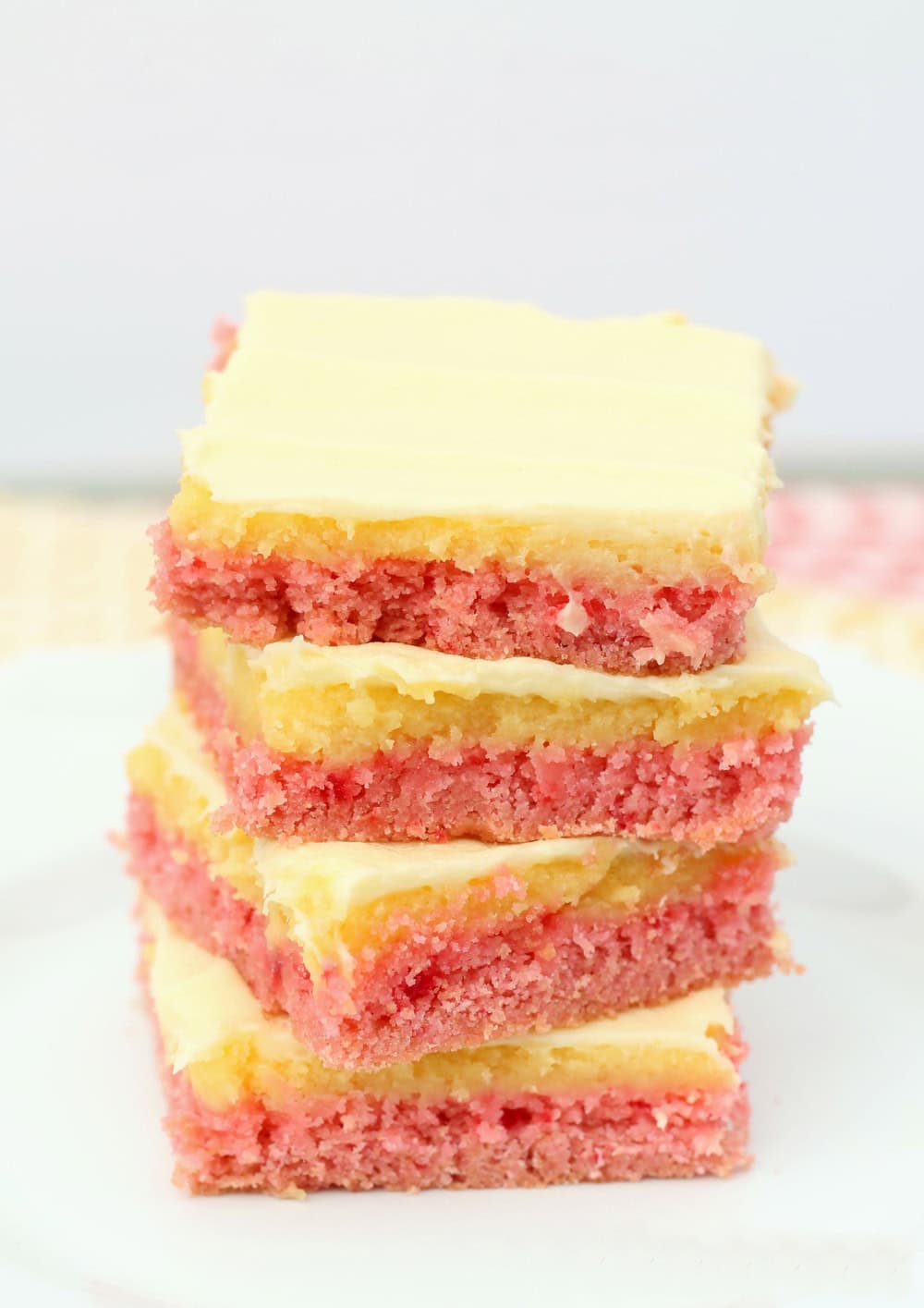 One of our favorite drinks is Strawberry Lemonade and these Strawberry Lemonade Cake Mix Bars are the perfect flavor combination!
You are going to love this simple and delicious dessert!
It is the perfect combination of sweet and tart – a delicious strawberry cake base with gooey lemon filling and creamy lemon frosting.
Did you know we have a Youtube Channel?
Love cooking as much as we do? Join our FREE private Facebook Group: Six Sisters' Dinner Club!
Ingredients needed to make these Strawberry Lemonade Cake Mix Bars:
For The Base:
15¼ ounce strawberry cake mix
½ cup butter softened to room temperature
1 egg slightly beaten
For The Center/Frosting:
3 cups powdered sugar
4 Tablespoons butter softened to room temperature
1 Tablespoon lemon juice (add more if needed)
3-5 drops yellow food coloring
8 ounces cream cheese softened to room temperature
2 eggs