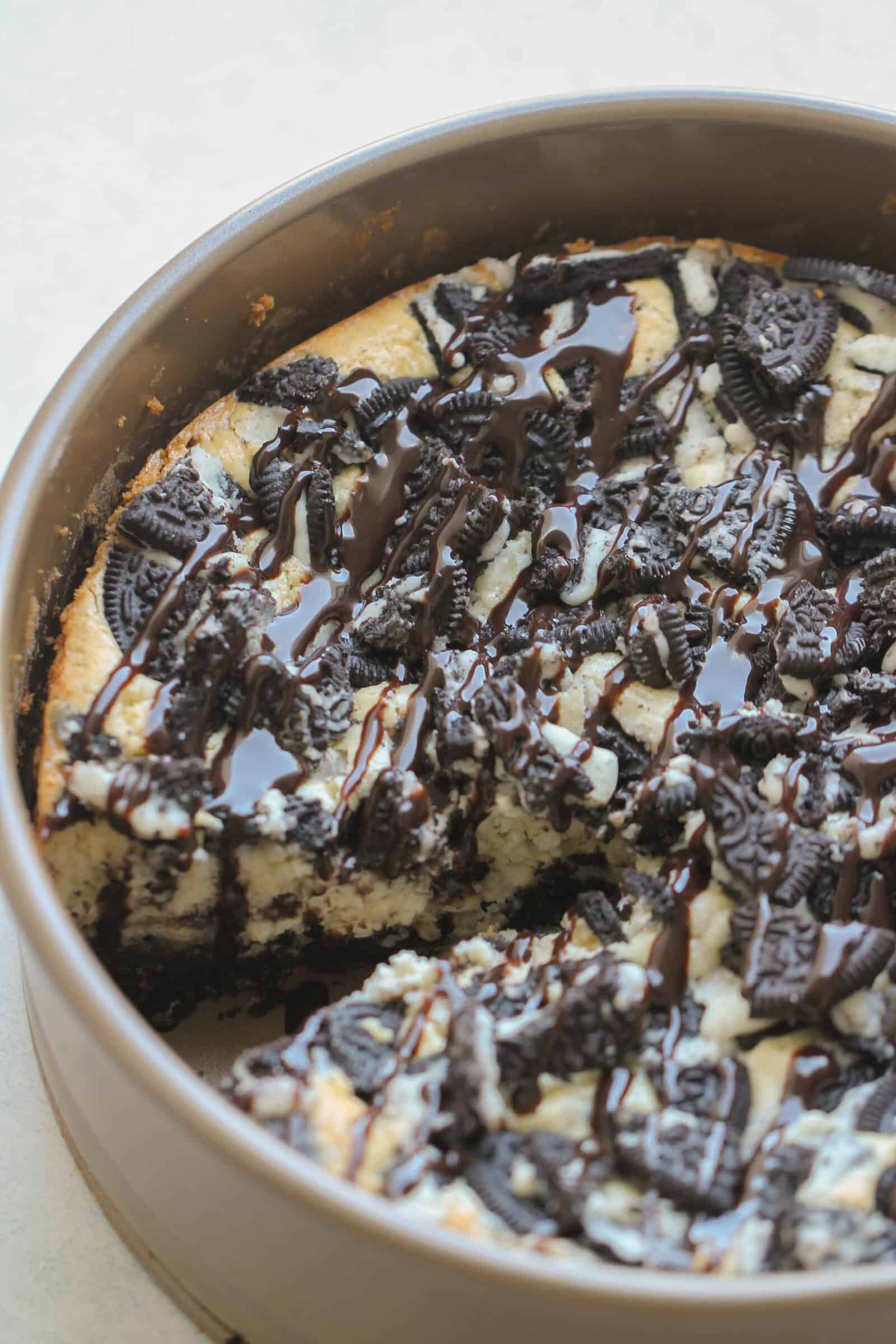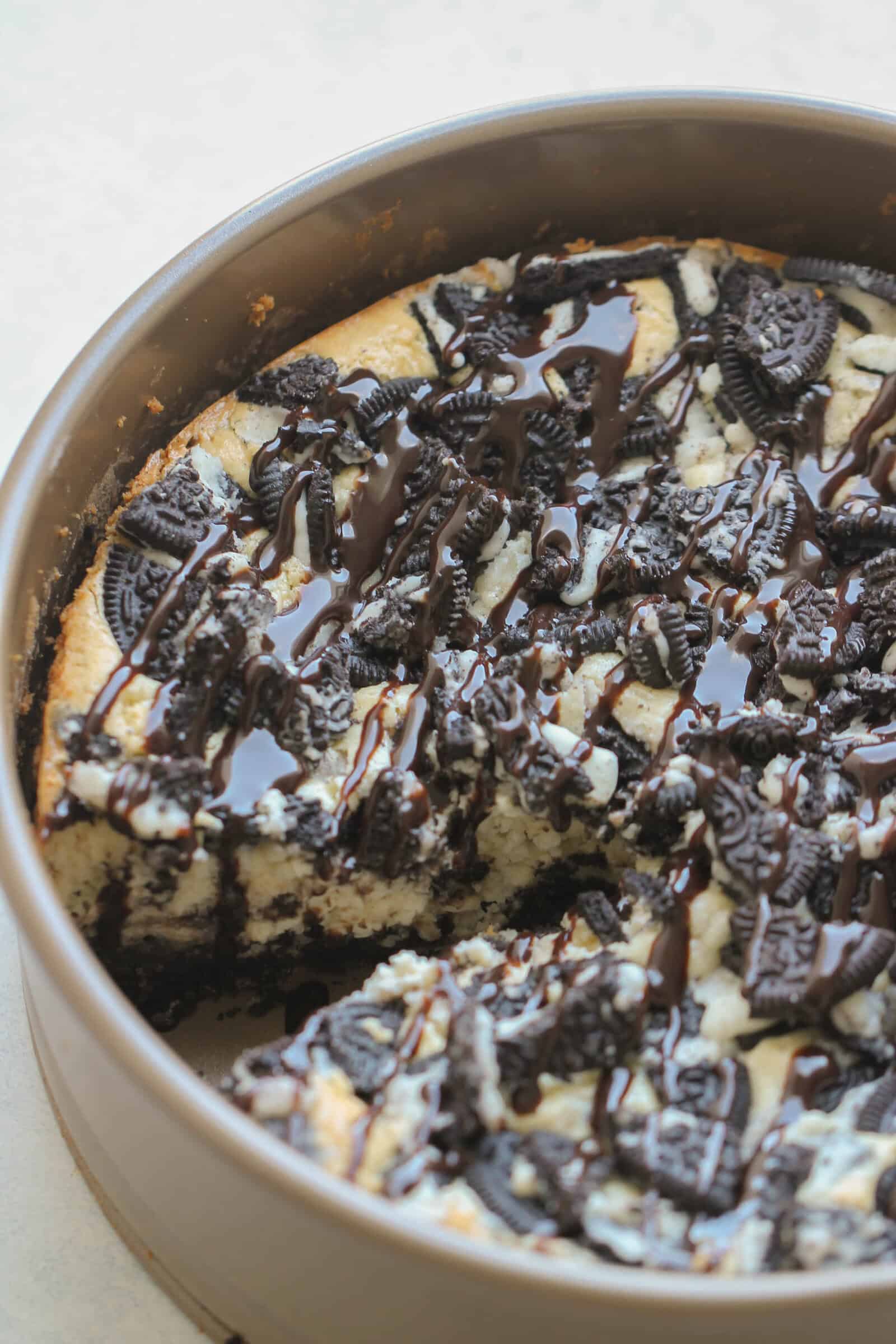 Your tastebuds haven't experienced true euphoria until they taste this cheesecake. The crunchy Oreo with the creamy Cheesecake, come together so nicely that you won't ever taste cheesecake the same again! If you have never been to Cheesecake Factory to try this… no worries, because this recipe is spot on. Enjoy!
Serves: 10
Cheesecake Factory Oreo Cheesecake
4 hr, 20 Prep Time
1 hrCook Time
5 hr, 20 Total Time
Ingredients
Crust
1 1/2 cups crushed Oreos. (Frosting included)
4 tablespoons butter, melted, plus more for the pan
Filling
3 (8-ounce) packages cream cheese, softened to room temperature
1 cup sugar
5 large eggs, at room temperature
2 ½ teaspoons vanilla extract
1/2 teaspoon salt
1/4 cup all-purpose flour
1 (8-ounce) container sour cream, at room temperature
½ stick of butter, melted
8 Oreo cookies for the batter
10 Oreo cookies for the top of the cheesecake
Instructions
Crust
Combine the melted butter with Oreo crumbs and press in a 9-inch spring pan and 1 1/2" up the sides. Set crust aside. Be sure to leave in Oreo filling when crushing the Oreos.
Filling
Preheat oven to 325 degrees. Beat cream cheese until smooth and fluffy. Add the ½ stick of melted butter. Continue mixing and add sugar slowly, making sure it is a smooth batter. Add the eggs one at a time. Add the vanilla, salt, flour and cream cheese mixture in the bowl and continue beating until it is smooth without any lumps.Add the sour cream and continue to beat. Stop mixing and add your crushed Oreos to the batter. Pour the batter into the pan with the Oreo crust. Place your other crushed Oreos on top for garnish. Place in oven and bake for one hour or until the middle doesn?t jiggle. When it is finished cooking, keep the cheesecake in the oven but turn the oven off. Prop open the oven door, and let it cool for 1 hour. Place it in the fridge for at least 4 hours, but 24 hours is preferred. Top with whipped cream when ready to serve.
7.8.0.1
2388
https://www.sixsistersstuff.com/recipe/cheesecake-factory-oreo-cheesecake/