Not one, not double, but triple chocolate Bundt cake is the best chocolate cake recipe, ever! It is an easy cake mix recipe that will taste like you ordered it from a restaurant or bakery.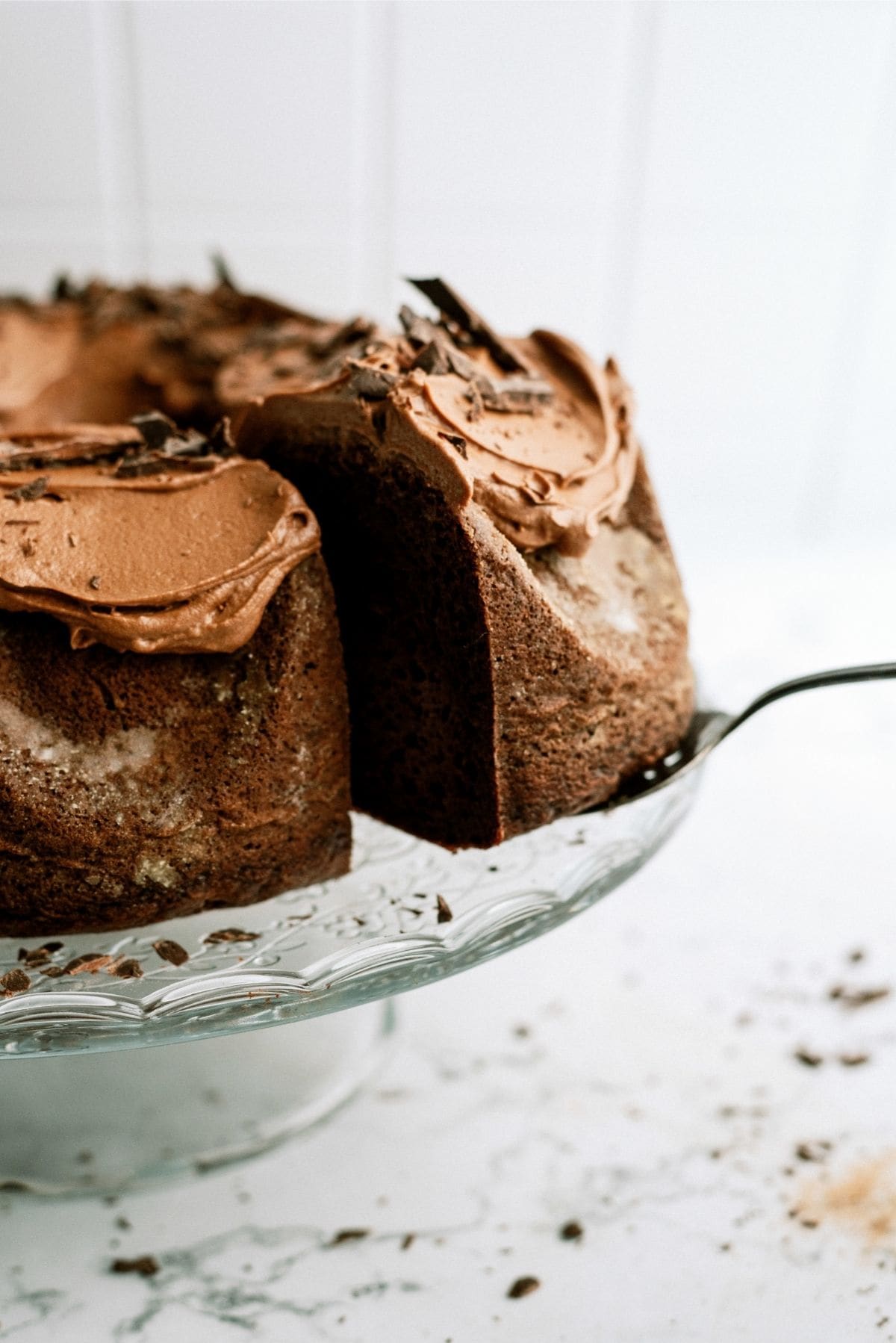 This triple chocolate bundt cake recipe is a favorite family dessert recipe that you will find at all of the holiday parties and family events. It is one of the Six Sisters' popular recipes that you do not want to miss out on.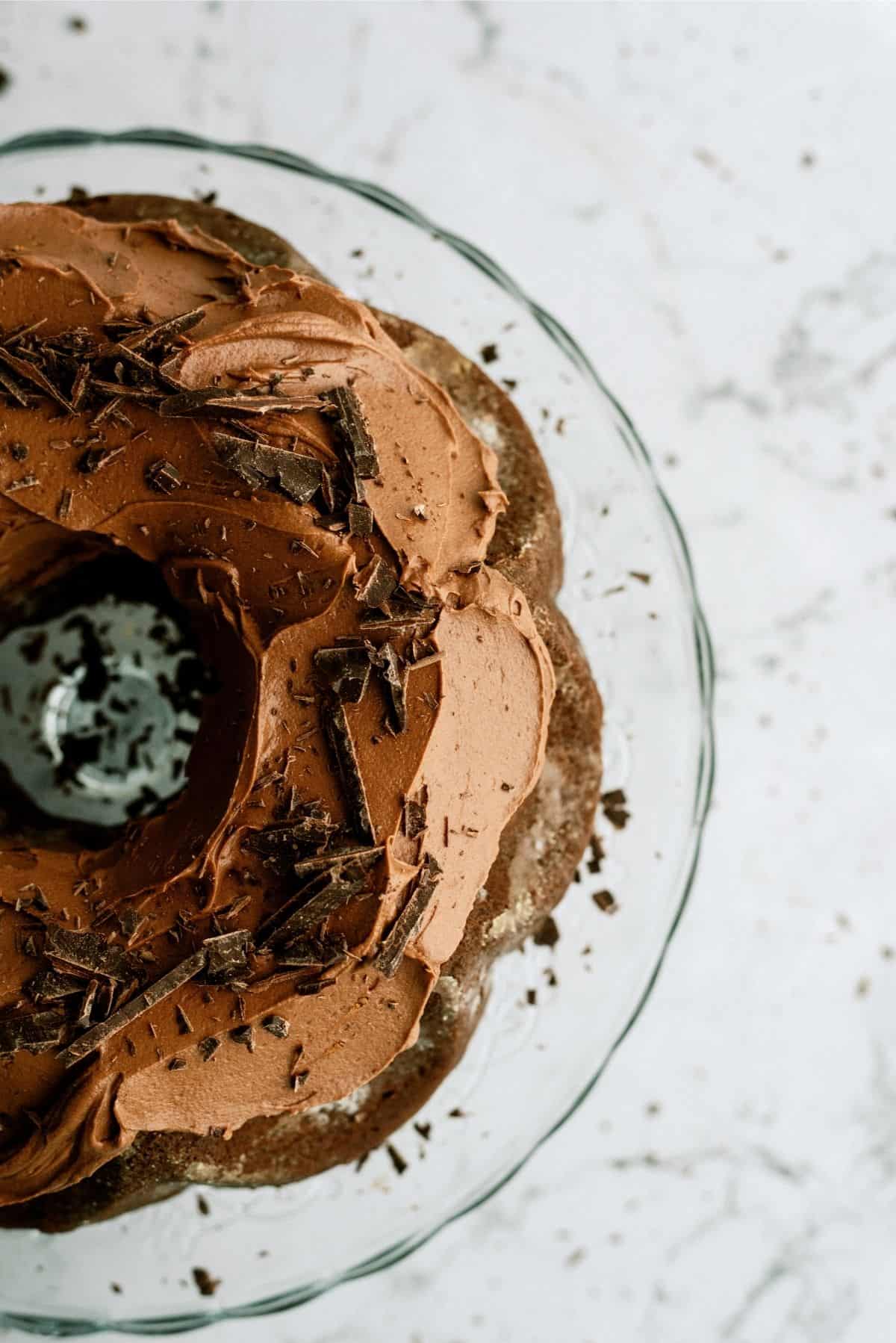 Even if you don't think you are a good baker, this cake is for you!! I wouldn't say it's fool proof, but if you can read and follow directions, you cannot go wrong with this cake mix recipe. It is one of the best cakes you will make that is super simple.
I have even taught my kids how to make this deliciously chocolatey recipe, in hopes that one day they will make it for me for my birthday some day. It makes the best chocolate birthday cake. Not too much frosting, but just enough!
If you love chocolate cake, then you need to make our Turtle Texas Sheet Cake, Snickers Cake (Gooey Caramel Chocolate Cake), and our copycat Chili's Hot Fudge Molten Lava Cake!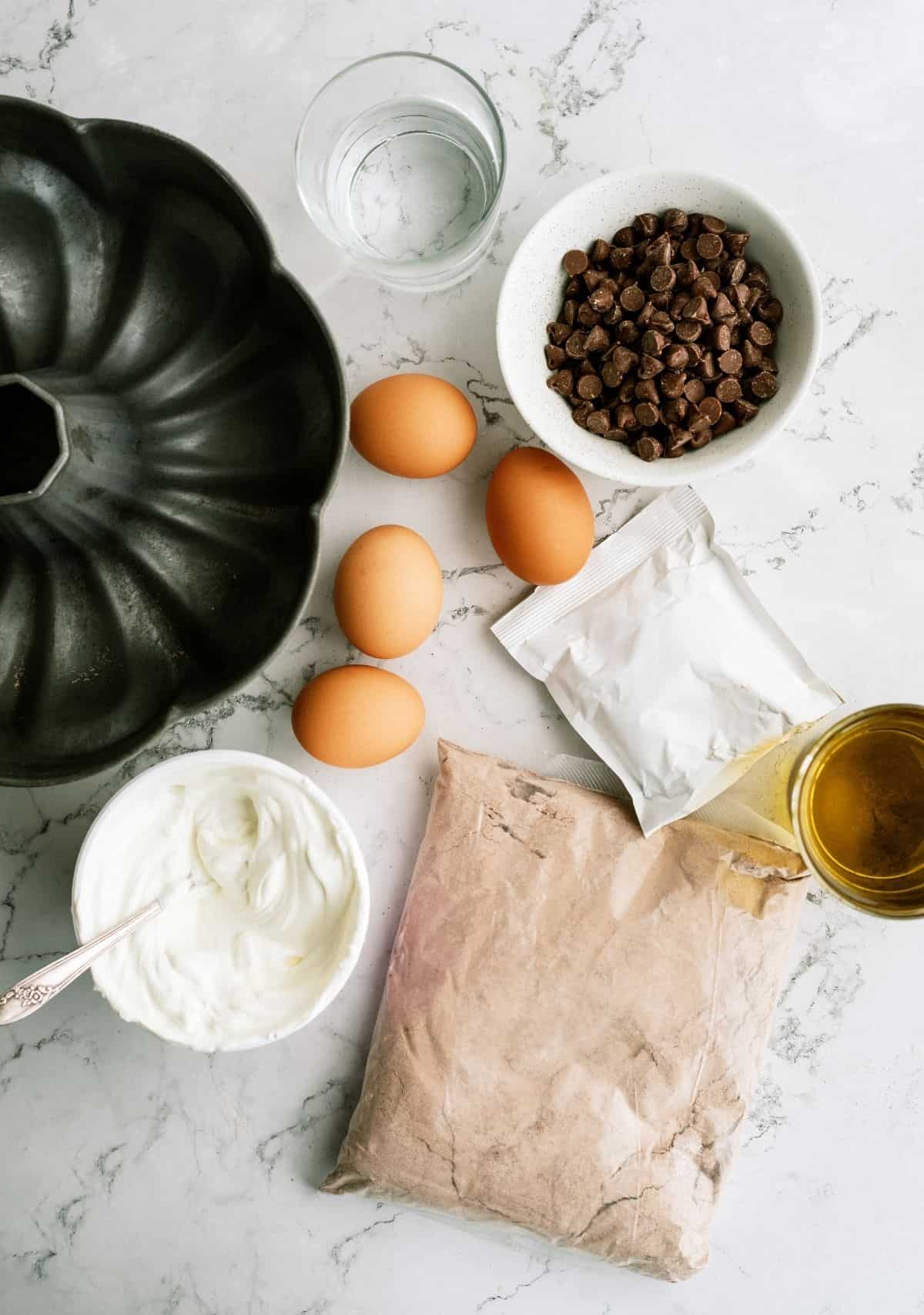 Ingredients Needed For This Triple Chocolate Bundt Cake Recipe:
Devil's food cake mix
Intant chocolate pudding
Sour cream
Vegetable oil
Eggs
Warm water
Milk chocolate chips
Butter
Milk
Vanilla extract
Cocoa
Powdered sugar
How To Make This Triple Chocolate Bundt Cake Recipe:
Begin by preheating the oven to 350 degrees fahrenheit.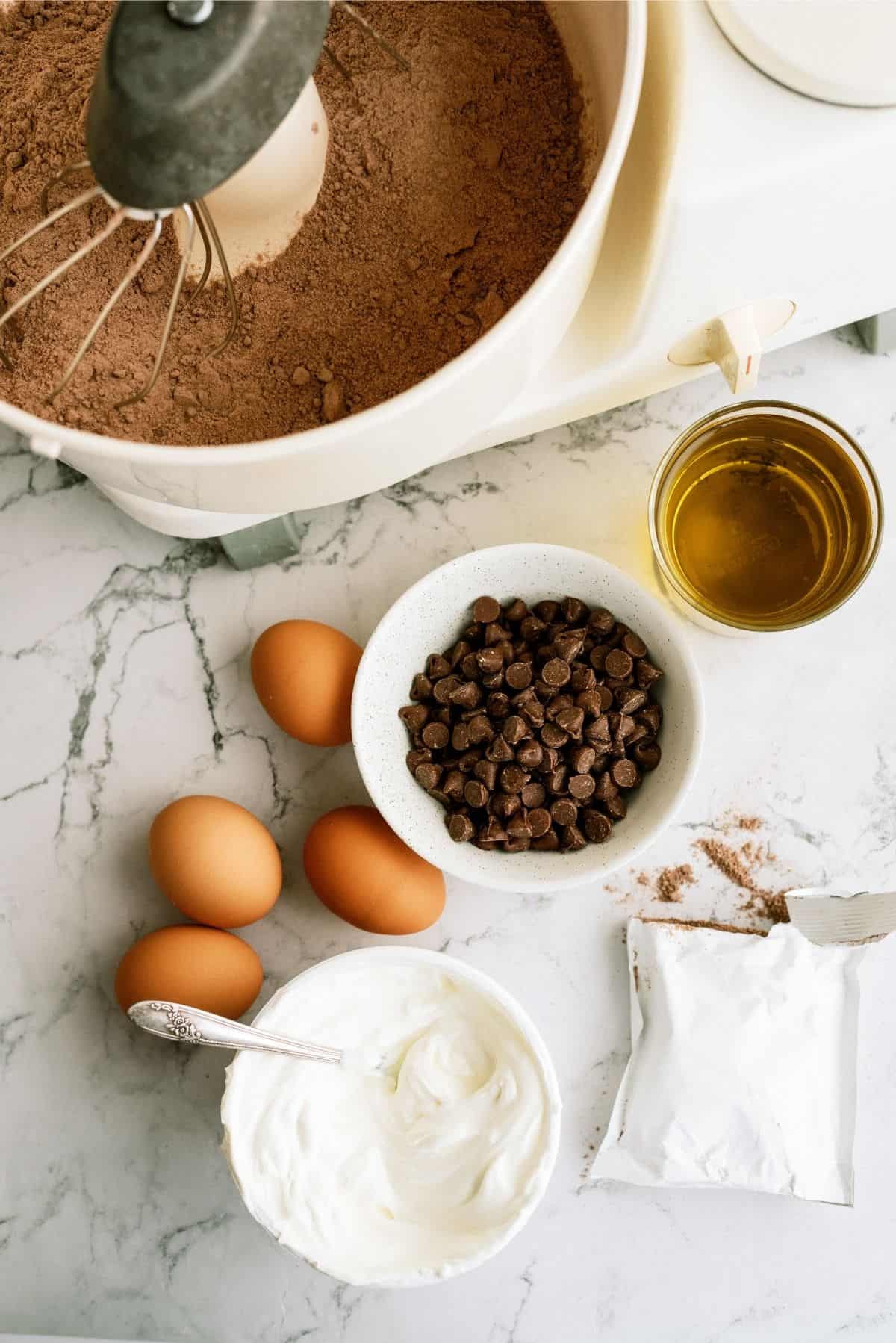 Then in a large mixing bowl mix together the cake and pudding mixes, sour cream, vegetable oil, beaten eggs, and water until they are well combined.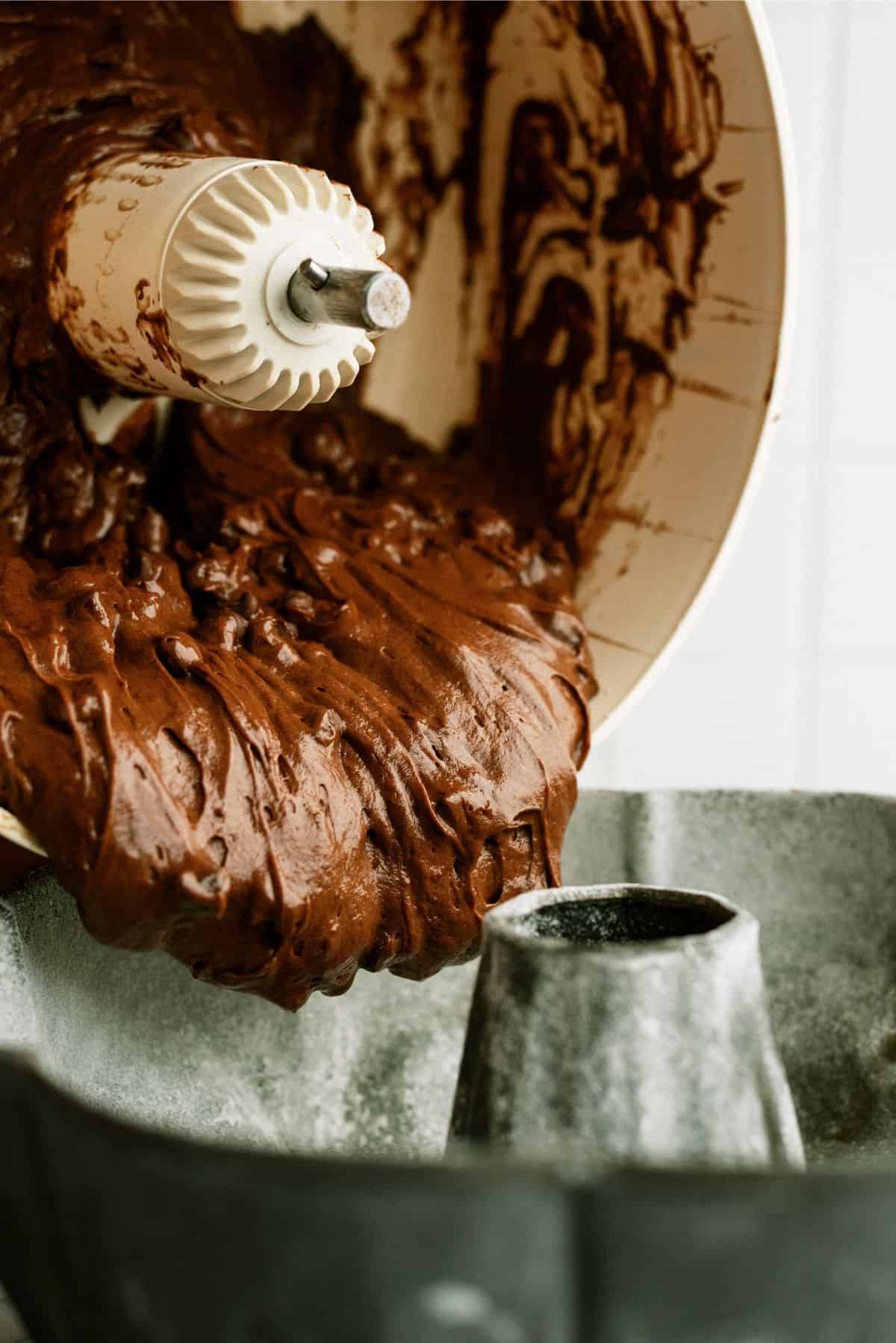 Next you are going to pour the chocolate chips into the batter and then pour the cake batter into a prepared bundt pan. (Our favorite is the Baker's Joy nonstick cooking spray for this recipe!)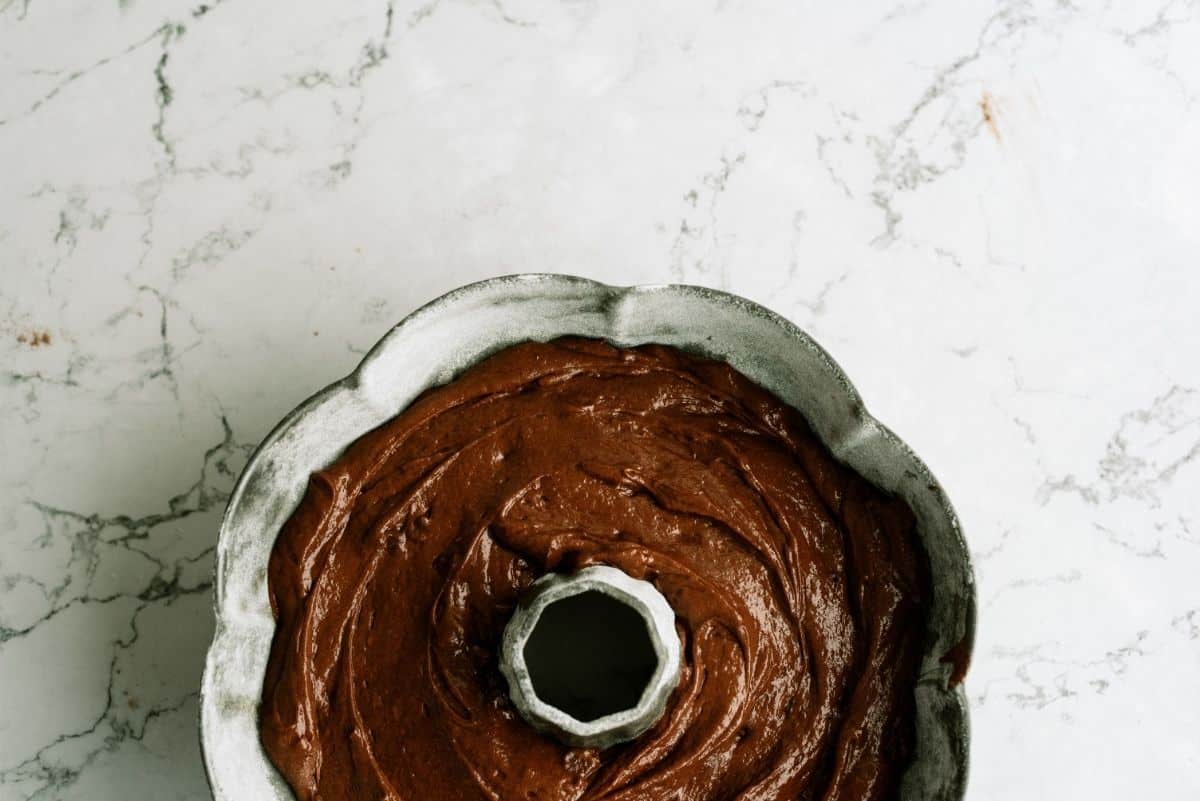 When the bundt pan is filled with the cake batter, put it in the preheated oven and bake the chocolate cake for 45-50 minutes minutes.
You can also use a toothpick and insert it into the center. If it pulls out clean then the cake is done. Or if you touch the top and it is springy to the touch, it can be pulled out of the oven.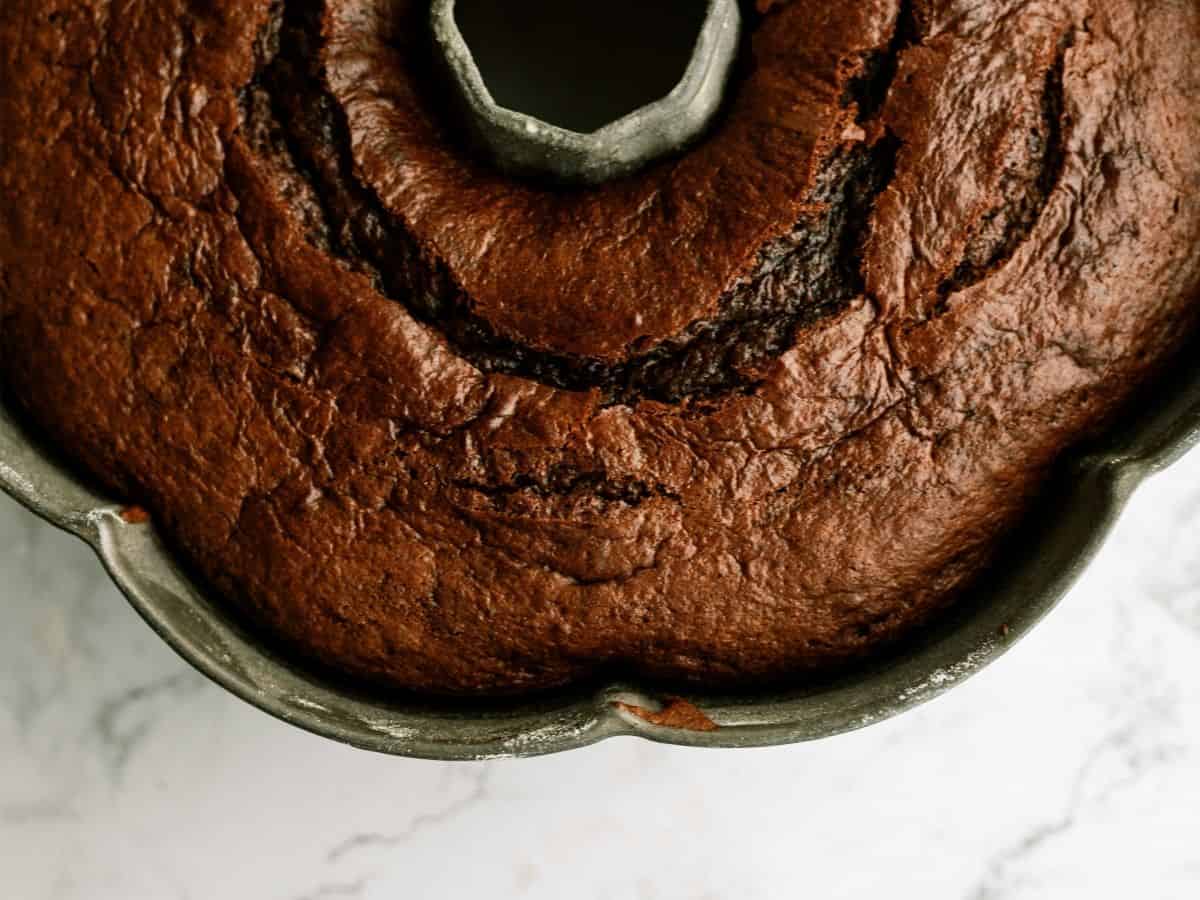 Let the cake cool down in the pan for about 90 minutes before attempting to flip it onto a plate.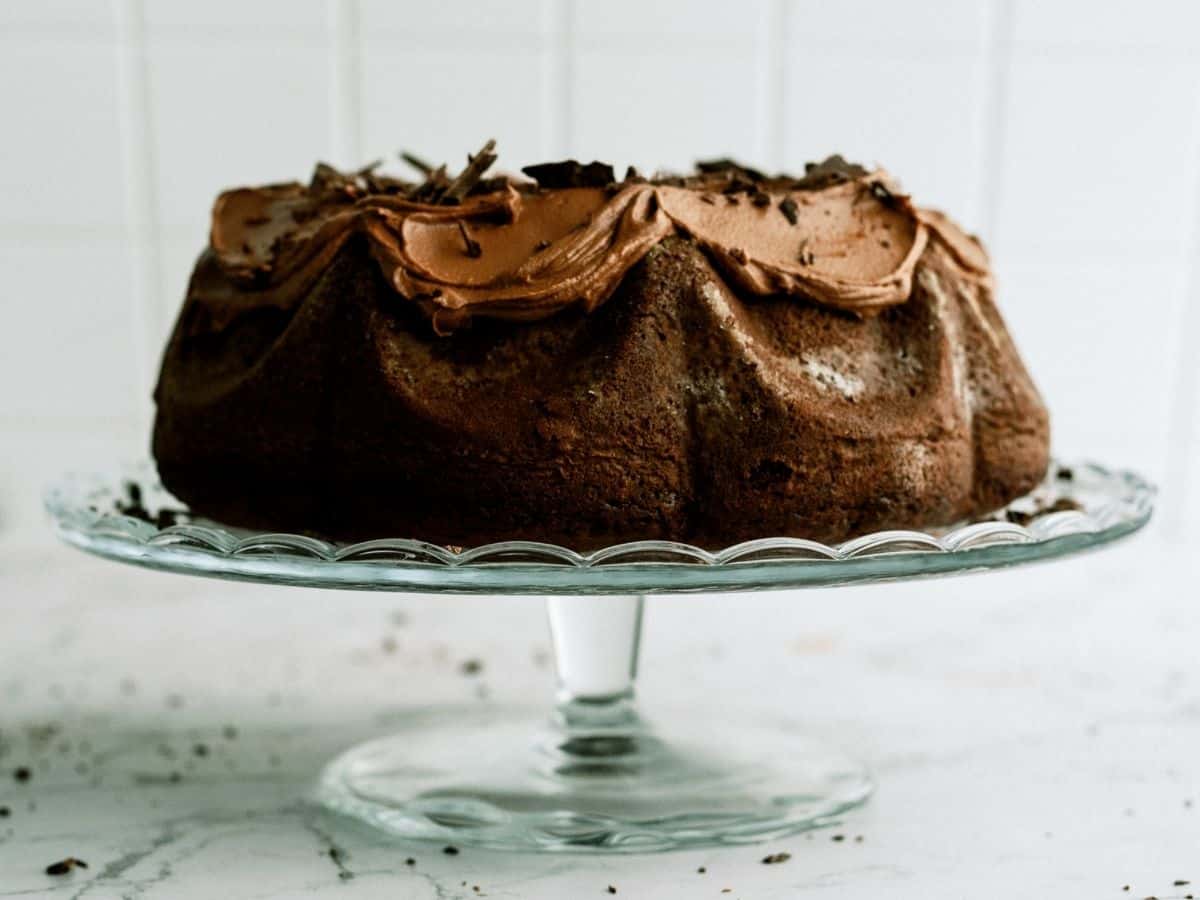 Once the cake is inverted onto a plate, dust the cake with powdered sugar or top with with your favorite frosting, we love chocolate frosting on this cake!
To Make This Six Sisters Popular Recipe You Will Need:
Bundt pan
Nonstick cooking spray
Spatula
Serving plate/cake stand (THIS one is great and super functional!)