Our snickers cake recipe is ooey gooey chocolatey and caramel goodness. This cake is so good it doesn't even need frosting, just a little ice cream and you are all set!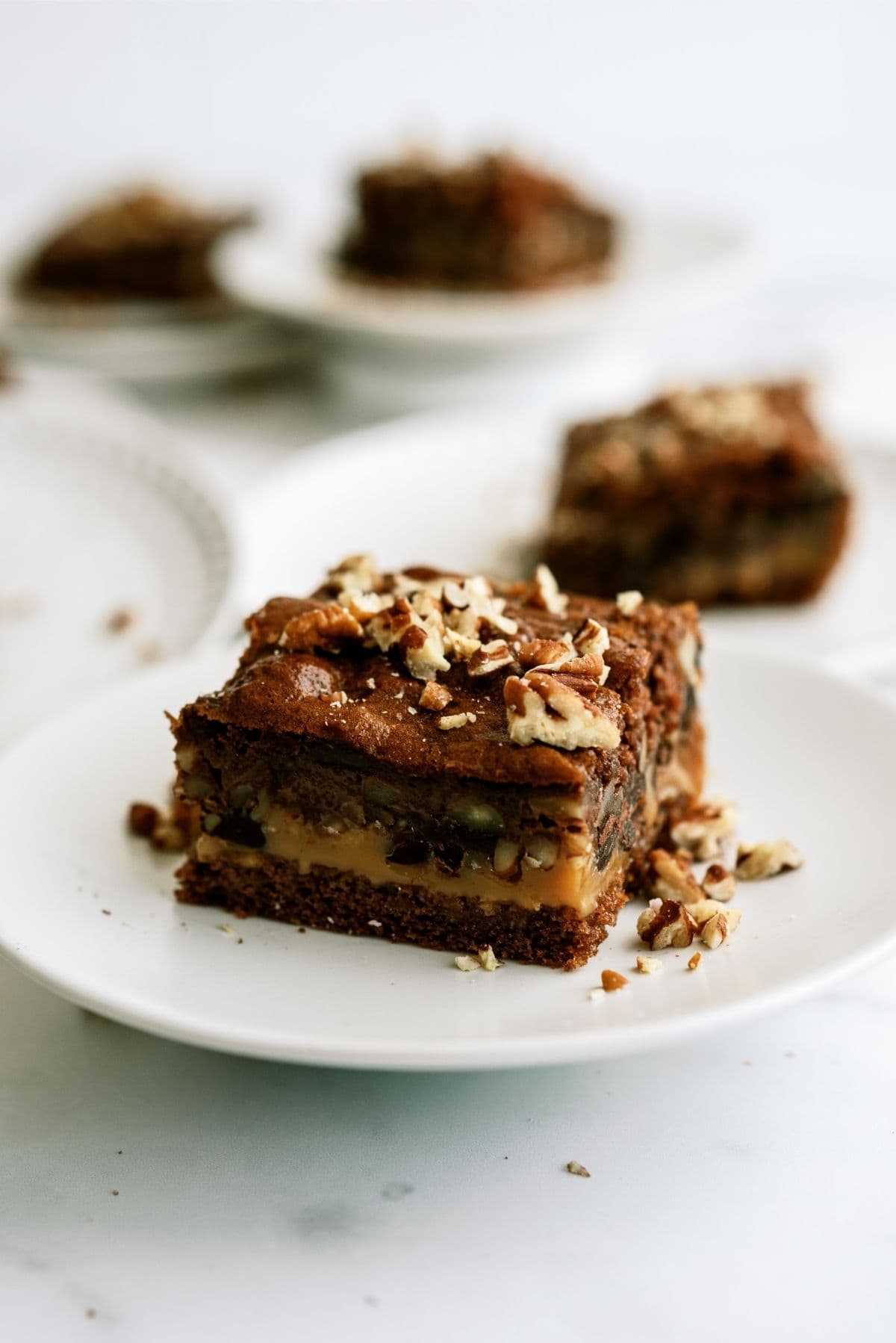 Snickers cake recipe is a family favorite dessert. It is even often requested as a birthday cake in our family. Once you have this gooey caramel chocolate dessert you won't need anything else.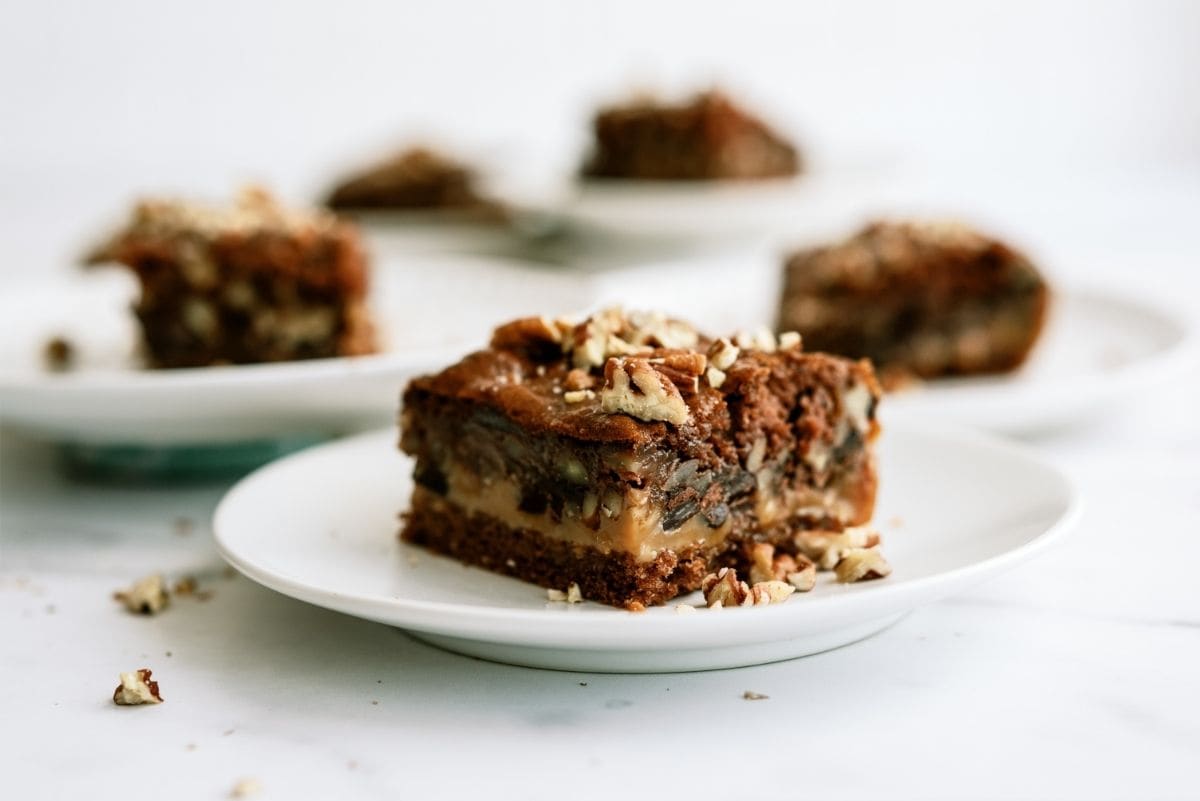 It is also super simple to make, so you can make it the day you need the cake and serve it fresh and gooey! It has all of the taste you will get when you bite into a snickers bar, which is how it got its name.
This is also a great cake to make for your next get together with friends. You can impress them with a super tasty cake, but with little effort! I promise they will be asking for the recipe because it is just that good.
For other cake recipe ideas, make sure to take a look at our Asphalt Sheet Cake Pie Recipe, Strawberry Shortcake Sheet Cake Recipe, and don't forget our fresh and easy Lemon Sheet Cake Recipe!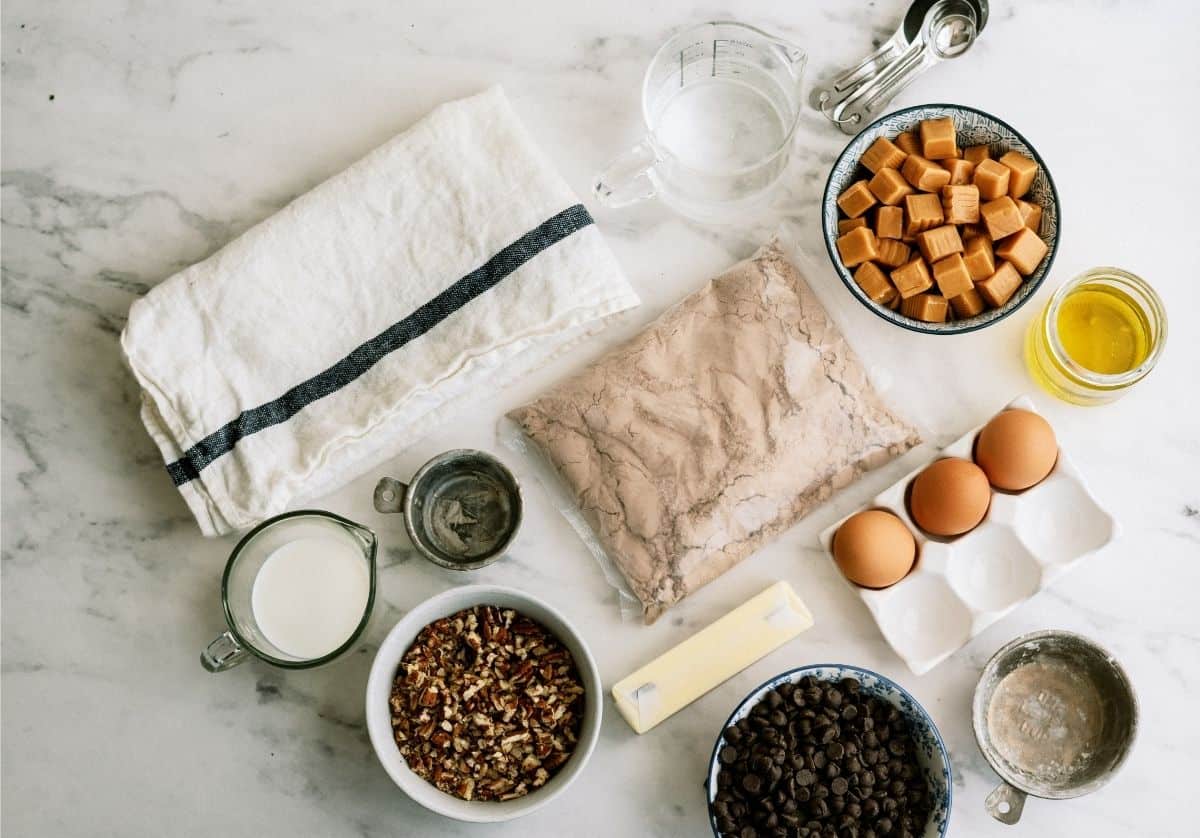 Ingredients Needed For This Snickers Cake Recipe:
German Chocolate Cake Mix (we use the Betty Crocker brand)
Eggs
Water
Vegetable oil
Kraft caramels
Milk
Butter
Chocolate chips
Chopped pecans
How To Make This Snickers Cake Recipe:
The instructions to this recipe are super simple. Begin by preheating the oven to 350 degrees.
Then, in a medium mixing bowl, mix the cake together as directed by the box with the eggs, water, and vegetable oil.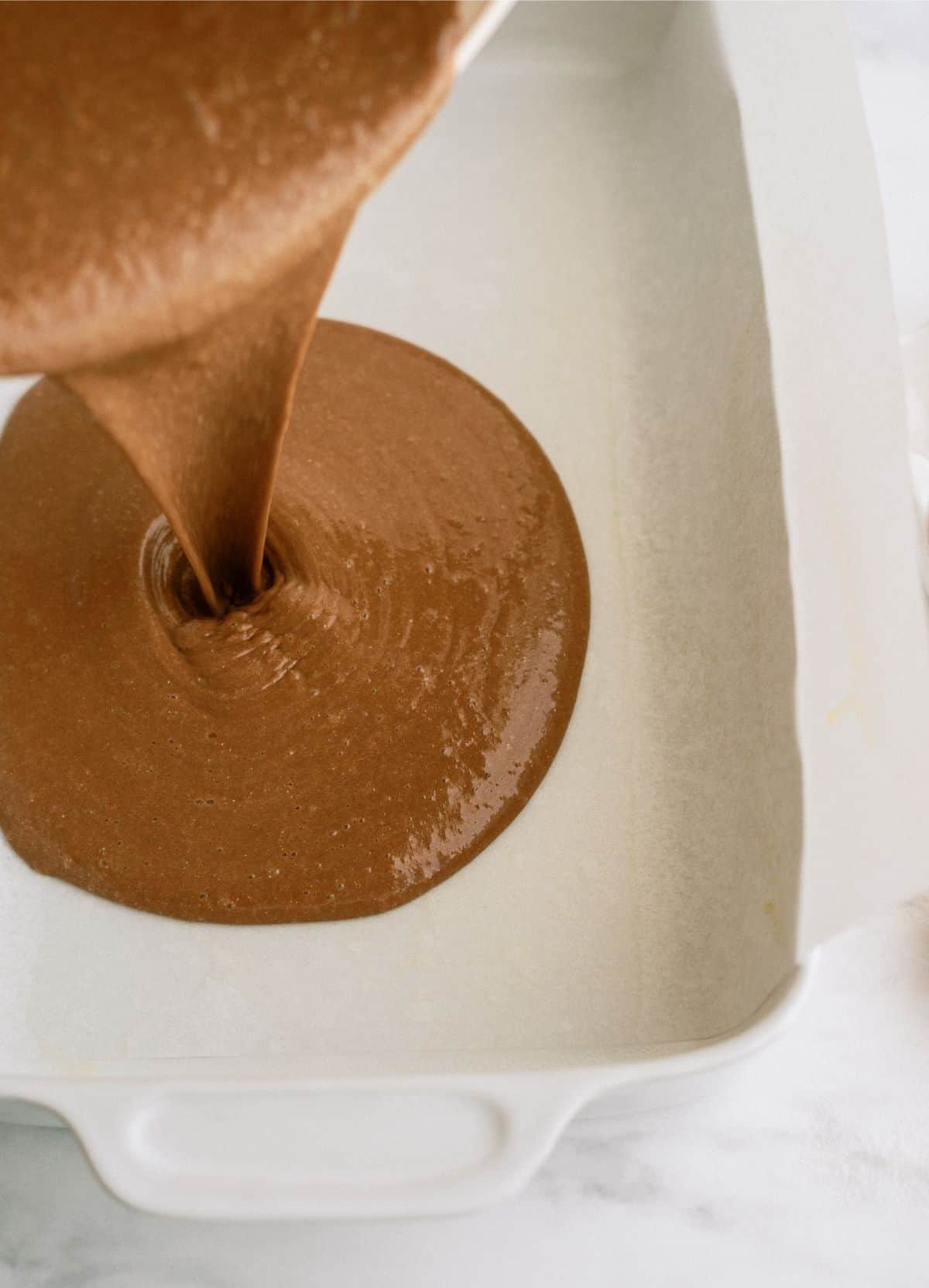 Once it is mixed up, pour half of the batter into the bottom of a greased 9×13 inch baking dish and then bake it for 20 minutes.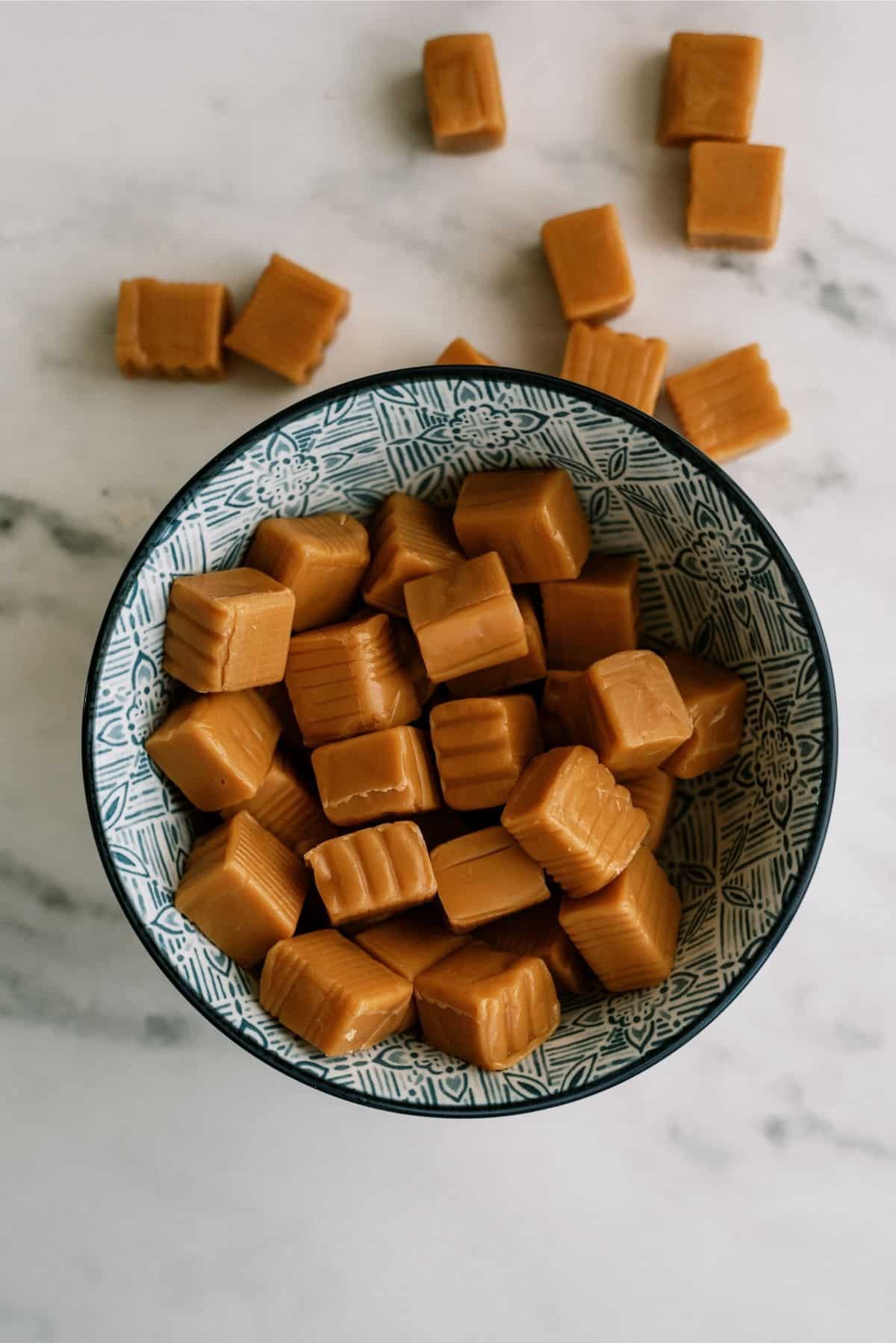 While the bottom half of the cake is baking, unwrap the caramels.
PRO TIP: Avoid help on this step or you might have caramels go missing. 😉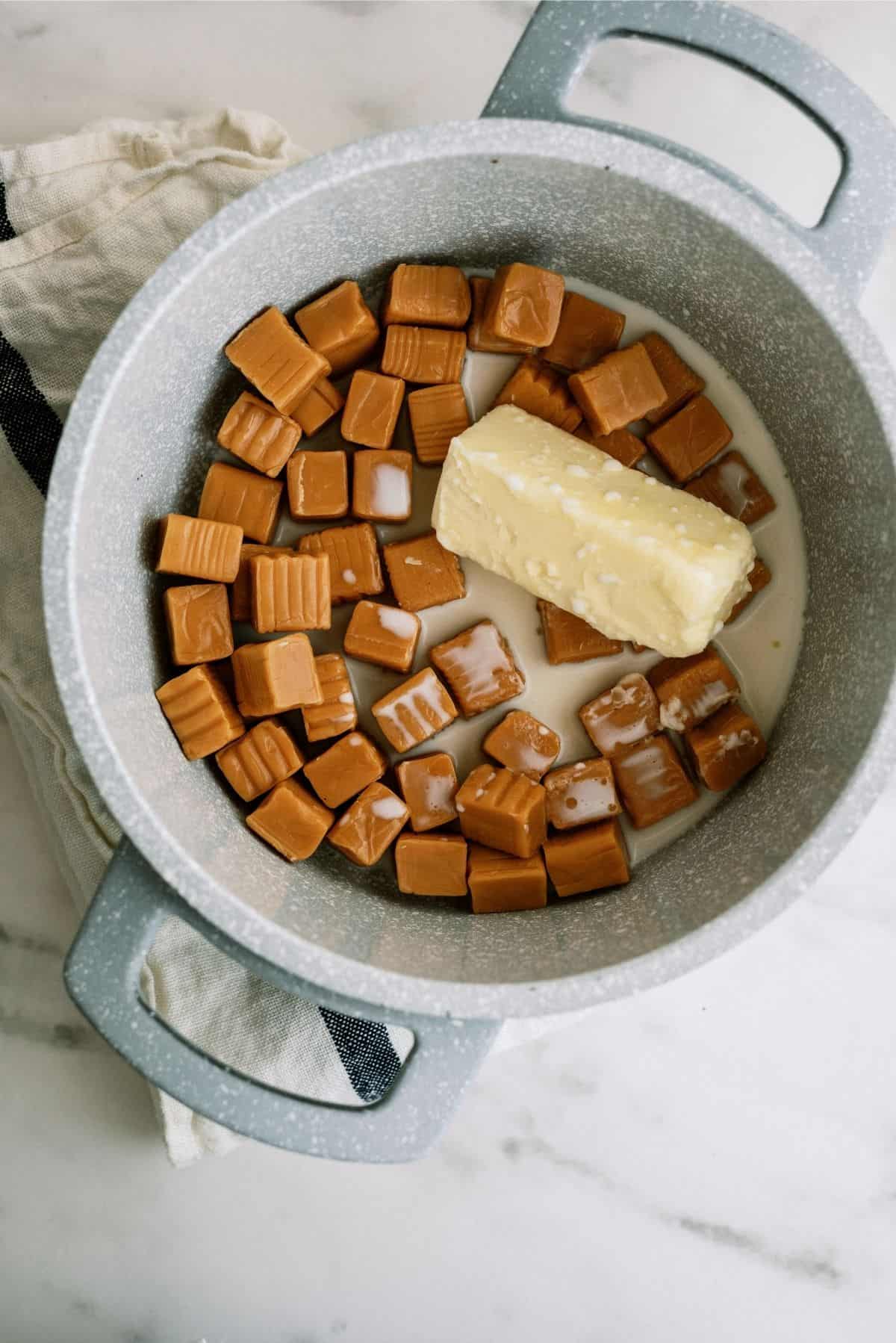 Then put caramels, milk, and butter into a small saucepan and melt everything together over low heat. Be sure to stir the mixture constantly until the caramel is melted and smooth.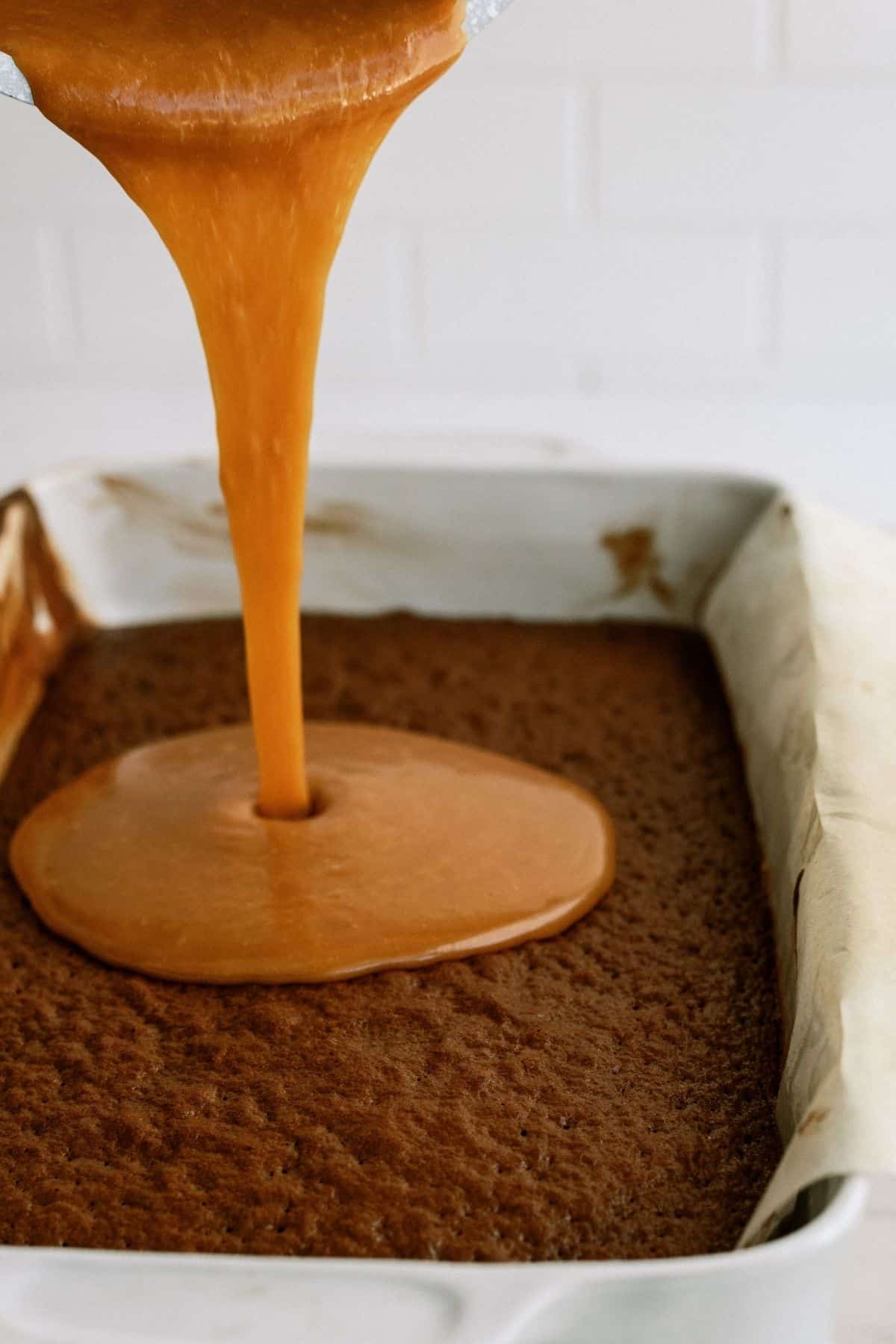 When the cake is done baking, pull it out and immediately pour the caramel on top.
Then sprinkle the chocolate chips and chopped pecans on top of the melted caramel mixture.
Once you are done with the caramel layer, spread the rest of the chocolate cake batter on top and bake the cake for another 20 minutes at 350 degrees.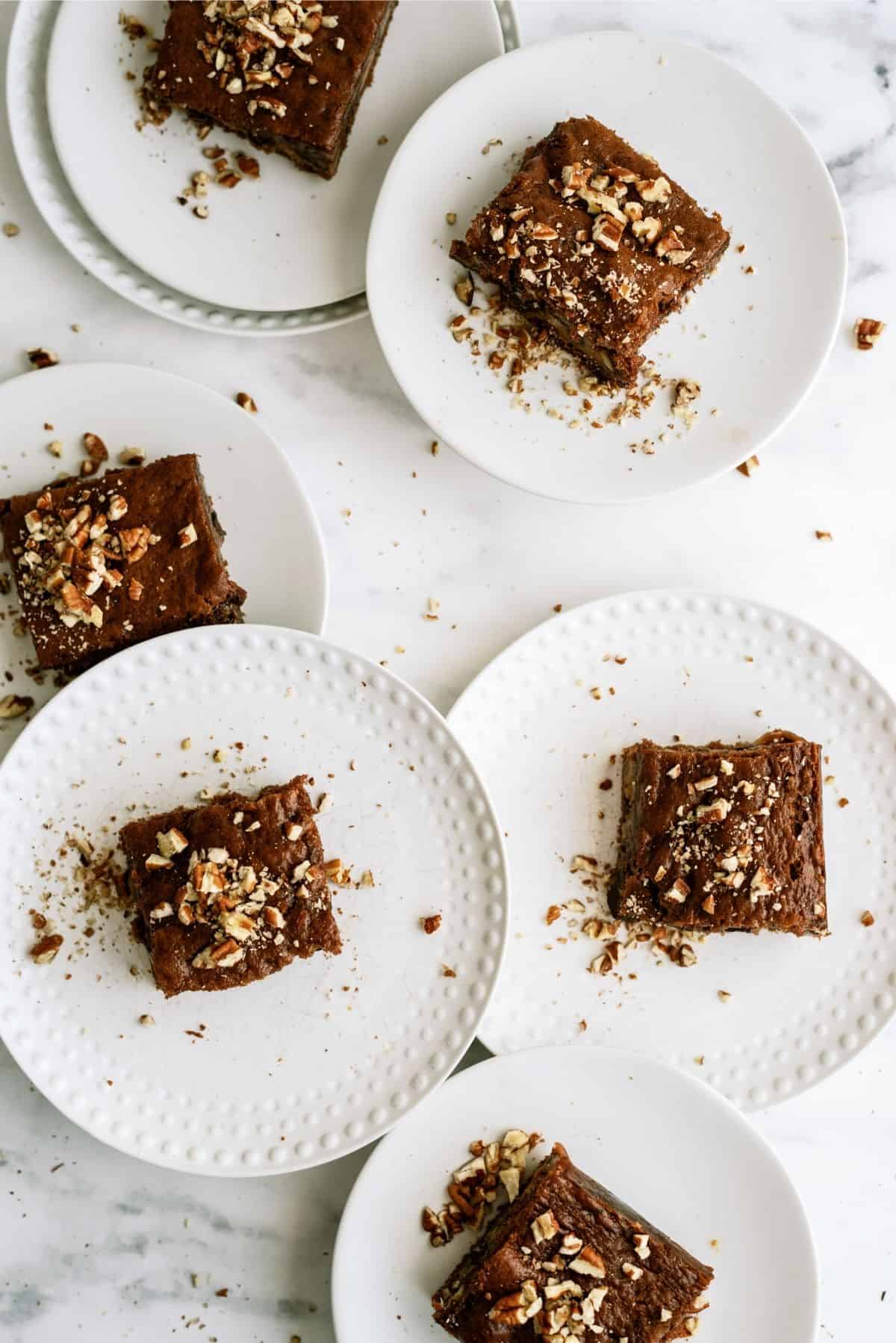 When the cake is done, serve it warm with a scoop of ice cream and enjoy!
Related Recipe: Can't get enough Snickers?! Try our Snickers Apple Pudding Salad!
To Make The Best Cake Mix Recipe You Will Need:
Medium mixing bowl
Spatula
Small saucepan
9×13 inch pan (THIS is a great one!)
Nonstick cooking spray